Intermediate
5 Ways to Use Instagram Stories to Drive More Sales
The Instagram Stories feature is a great way to drive more sales for your business. In this article, we'll discuss five ways to make the most of this feature.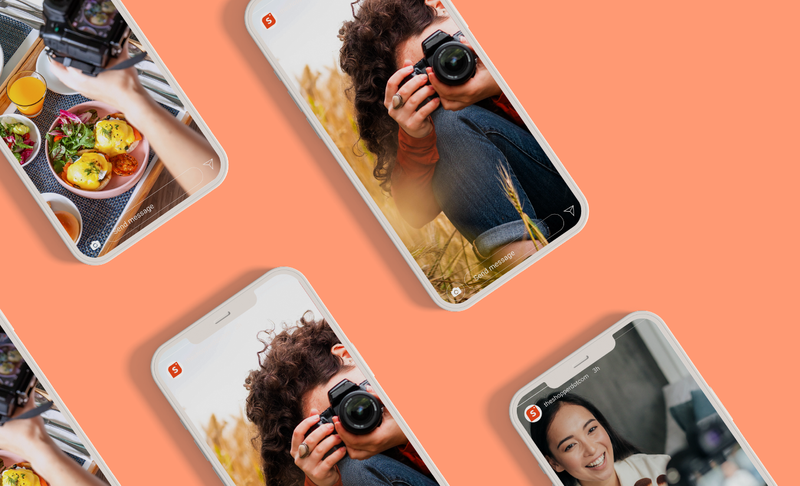 Instagram Stories is one feature that is loved by everyone on the platform. The feature's popularity has been constantly on the rise to such an extent, that we all scroll through stories before going through the social feed.
As the feature was similar to Snapchat stories, it had slow growth in the initial stages. However, there are more than 500 million daily viewers of Instagram Stories today, making it a feature that can be used to get the attention of your Instagram followers.
With the October 2021 Instagram update allowing everyone with an Instagram account to add sticker links, there are new avenues for creators to explore.
If you are a creator who is yet to notice this update, have been unable to utilize the potential or struggling to make most of this, we have you covered. Here are 5 exciting ways to use Instagram Stories to drive more sales from your creator profiles on Instagram.
1. Use Instagram Stickers to Redirect Followers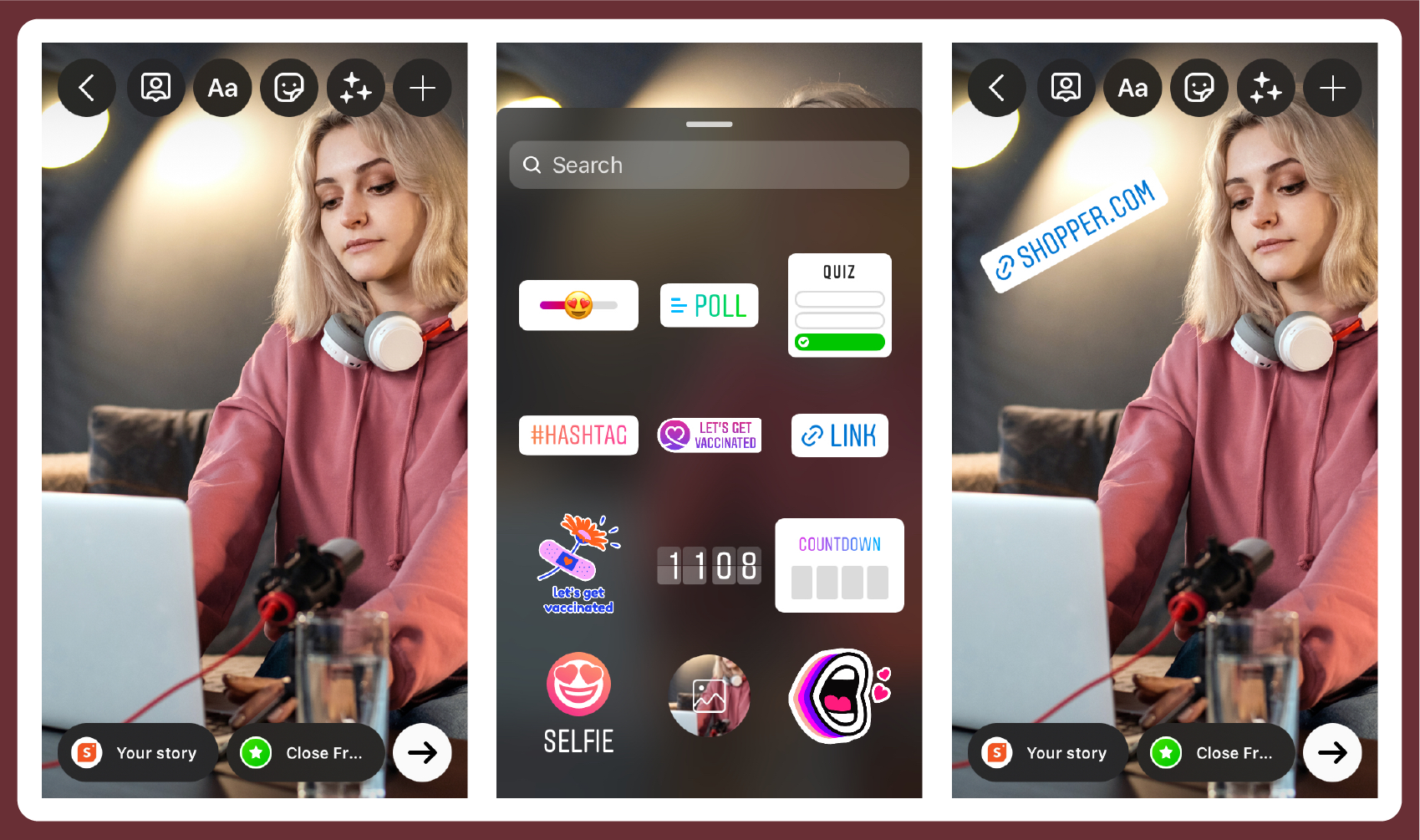 Instagram's link stickers are now available for everyone! This is a game-changing update from Instagram's side that is going to further empower the Instagram Stories feature as a whole.
Before the October 2021 Instagram update, only creators with at least 10,000 followers or more were eligible to have external hyperlinks added to their stories. As most creators focus on multiple platforms, creators who thrived on other social media platforms could not promote their content on Instagram.
It should be noted that contrary to most social media platforms, Instagram does not allow creators to add any clickable links on captions or descriptions. The only option to have people redirect to a creator's website or social media handles is by adding the website on their bio.
You need to have a large number of followers to have features like a swipe-up story and linked stickers. With the October update making it possible for everyone to use Instagram link stickers, here is how you can use them:
Upload or choose the content for your story
Select the sticker tool from the top navigation bar
Find the "Link" sticker or search "Link" on the search bar
Tap the "Link" sticker to add your desired link and tap "Done"
Place the sticker on your story like the other stickers
Tap on the sticker to see color variations
2. Create Hype With Behind the Scenes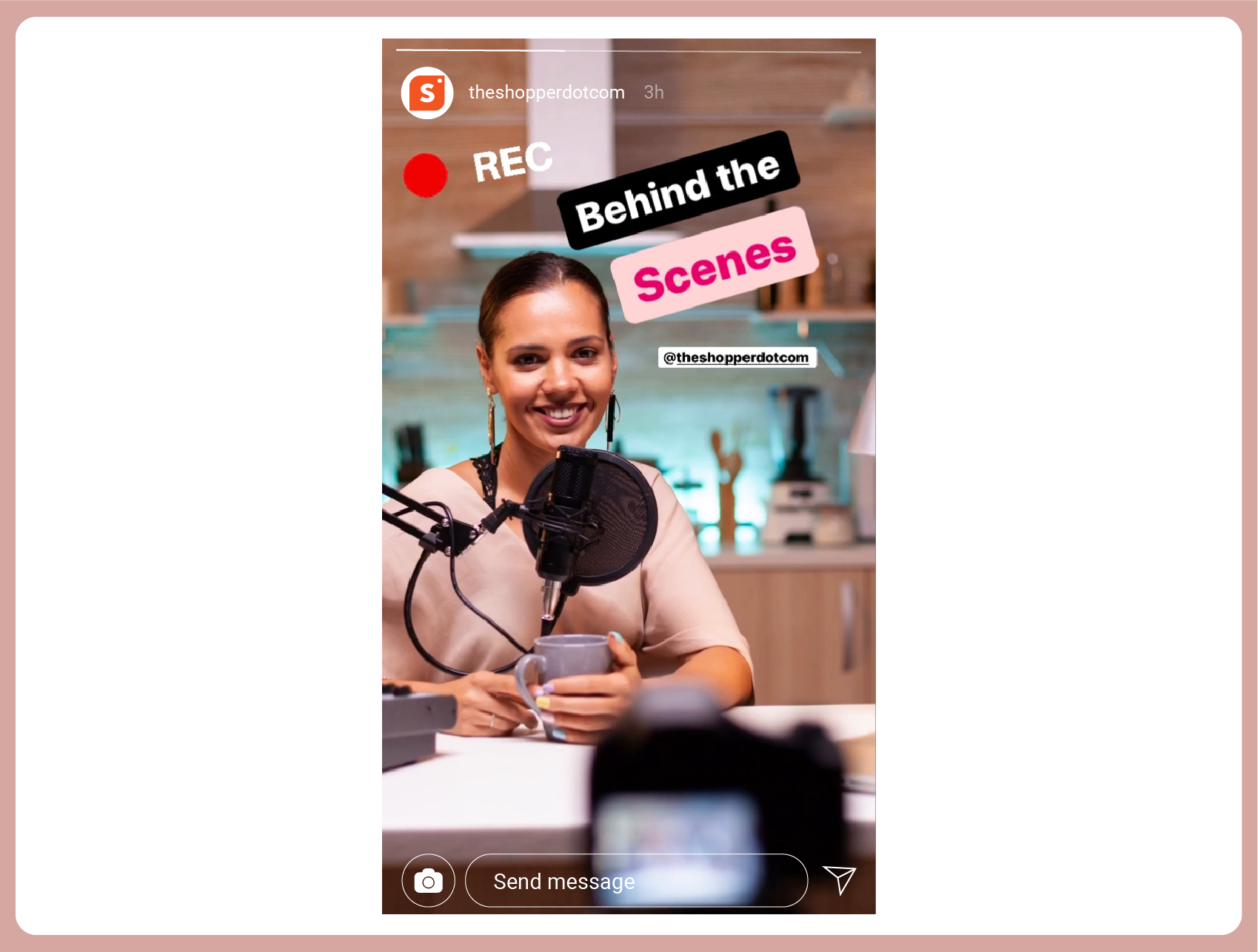 Instagram Stories is an amazing feature that can be creatively used to generate an insane amount of engagement. We are all curious by nature and if we can successfully replicate the same curiosity on an Instagram Story, it greatly increases the chances of people looking forward to seeing more.
If you have an interesting product update or branded collaboration, it's always best to go for a story that features a sneak peek of what they can expect. You can even consider going for multiple sneak-peeks on multiple days to create hype.
Just make sure not to give away too many details and spoil the surprise. You would be surprised to see how many viewers will regularly check-in to see if there are more details.
Continue the intensity of the hype and this will be reflected when you finally publish the full-version on Instagram as views, engagement, and feedback.
3. Share Your Posts as Instagram Stories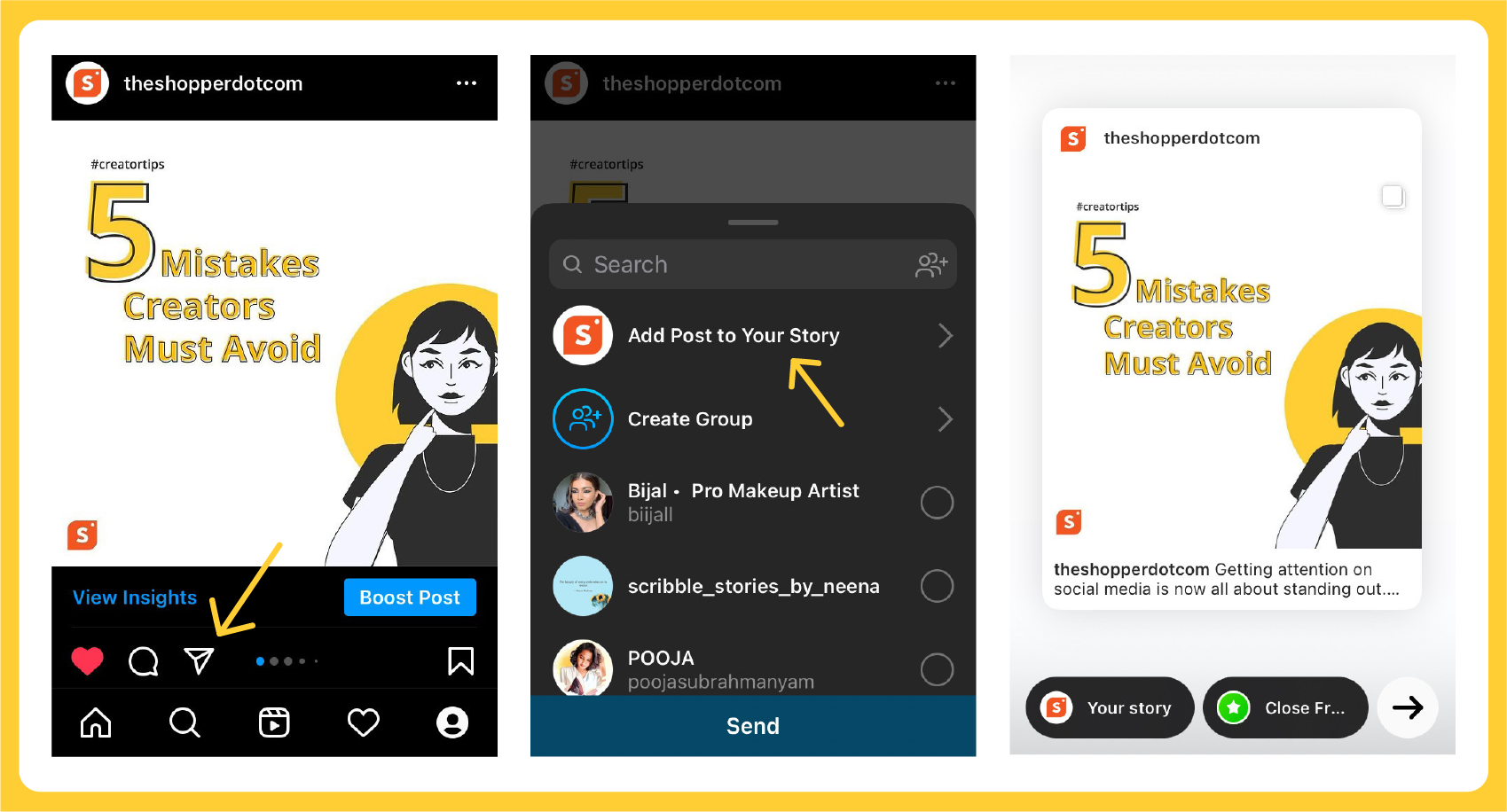 Increasing the discoverability rate of your content is important to grow your social media accounts. That's why it is essential that you promote content consistently through all possible mediums.
If you want more views for an IGTV Video or Reel that you posted on the previous day, repost it to your story. Redirect viewers who might have missed it on their news feed and make them click on your video.
Alternatively, you can also ask followers to share your content as their stories. This can help you increase your video's discoverability rate.
Improve your chances by adding filters, stickers, or music. Instagram stickers that offer a sneak peek by hiding most parts of the video is a great strategy. You can also repost old uploads as Instagram Story and give new followers a chance to see them without scrolling all the way down.
4. Increase Engagement By Posting Interactive Stories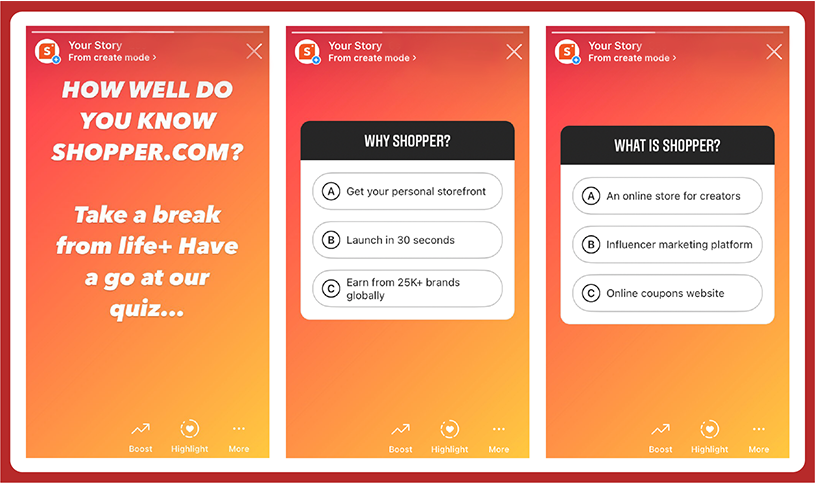 There are plenty of options for creators to post interactive stories and improve engagement on Instagram. Consider asking questions, hosting polls, or utilizing the slider bar to get people involved.
You can also use these types of posts to see how viewers are responding to your content.
For instance, the average answer for a video, product, or image that you post with the slider bar lets you know what the majority think about it. A poll about two products or two types of videos can help you decide which genre or theme the majority of your viewers enjoy.
Use the ask a question feature to figure out what they want or expect from your side. You can also host Q&A sessions to collect questions from followers, and answer them on a video or Instagram live.
Interactive Instagram Stories are an evergreen strategy to boost product sales, as you know what works and what does not. You can also bring the attention of people who missed out on content through interactive stories.
5. Improve Growth With Hashtags and Geotags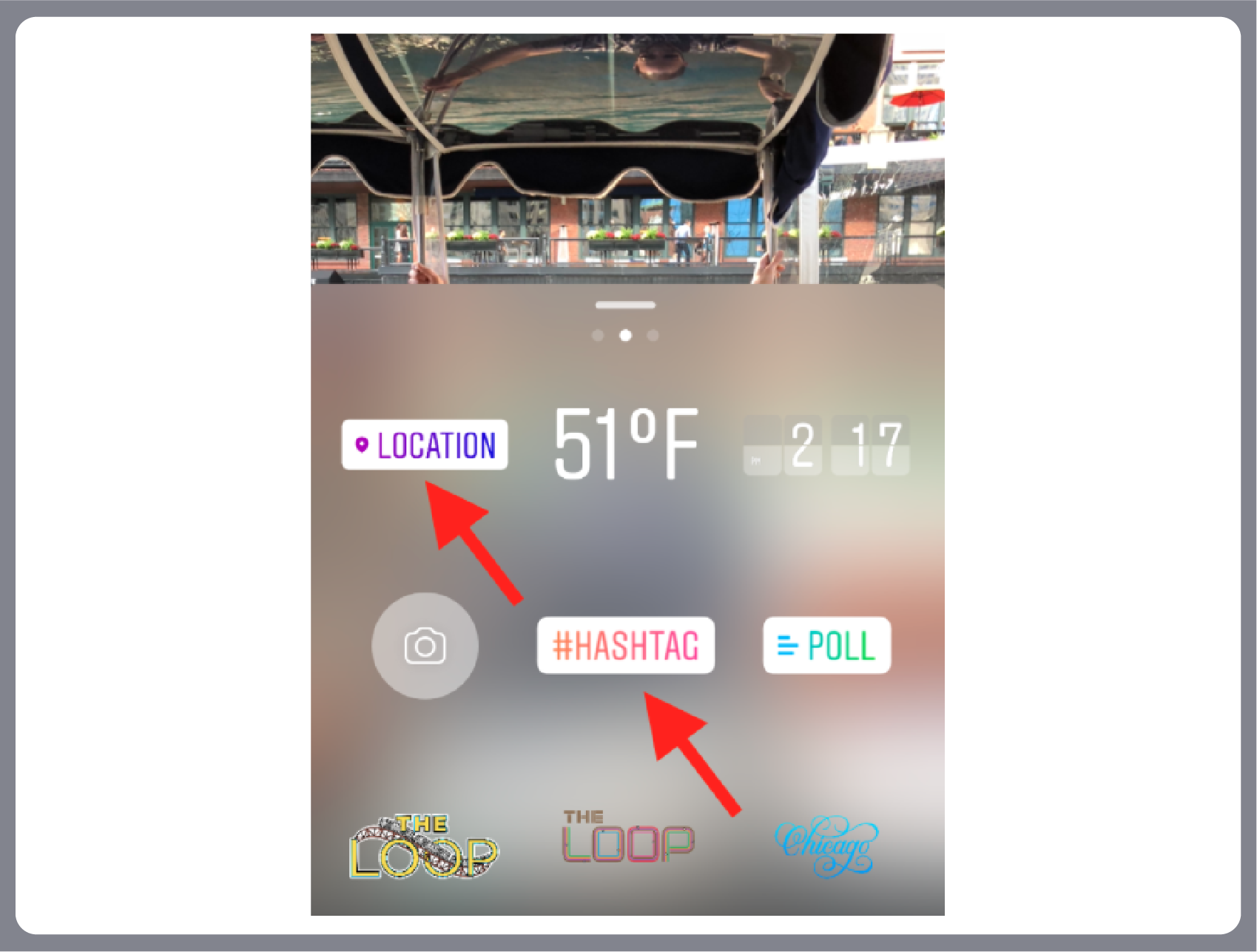 Another proven strategy that will work wonders in improving your discoverability and number of followers is to make use of hashtags and geotags. Instagram allows users to follow story hashtags.
Geotags are clickable and redirect you to a screen where you can see all the posts with geotags from the same location.
If you want your Instagram Stories to reach out over to people who do not follow you, it's important that you always use geotags and hashtags. The text size of both geotags and hashtags can be reduced or hidden behind other elements if you are worried about aesthetics.
Adding relevant hashtags can also help in the growth of a brand or product you are promoting. When combined with a geotag connected to the brand you promote, users can easily visit their page and drive in more sales.
Conclusion
Instagram is one of the most popular social media platforms, that is perfect for creators to find exciting collaborations. Instagram is also constantly evolving and introducing new features regularly.
Instagram Stories with its wide range of options, and creative enhancements like advanced filters, and link stickers is one of the most powerful marketing tools out there.
You can use it creatively, and generate engagement like never before. Instagram stories also offer instant results with a significant boost on views, conversions, and an overall increase in sales for the product you promote.