Intermediate
How to Use TikTok Filters
This guide will explain how to use the best TikTok filters if you're new to TikTok and all of its awesome effects.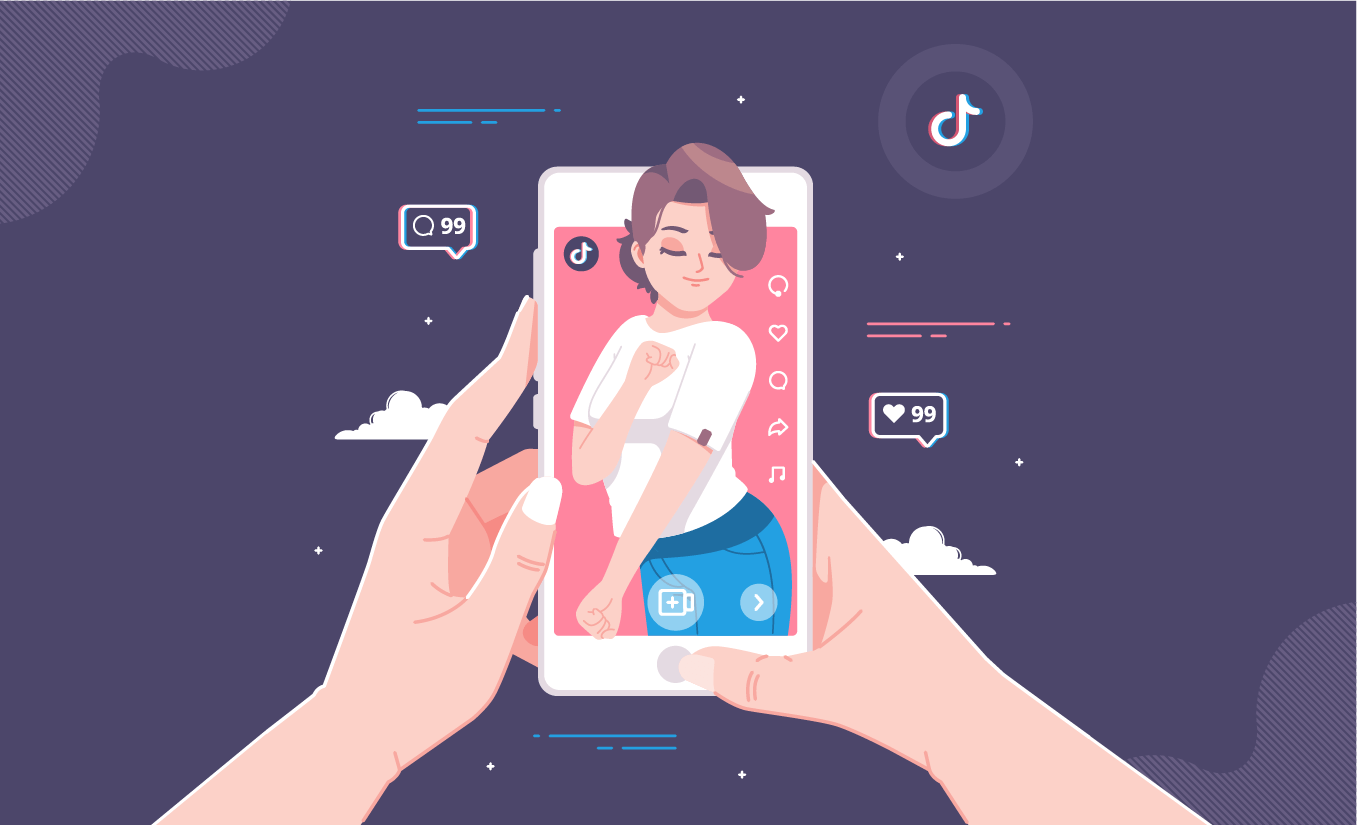 TikTok offers one of the largest sets of video filters and effects on social media.
From basic filters that enhance colors to visual effects that change the mood entirely, there are many options. That's why having an understanding of how TikTok filters work is helpful.
The TikTok filters can be confusing if you're not familiar with them or if you're new to TikTok. That's why we're going to walk you through everything you need to know about TikTok filters:
How to Use Filters on TikTok?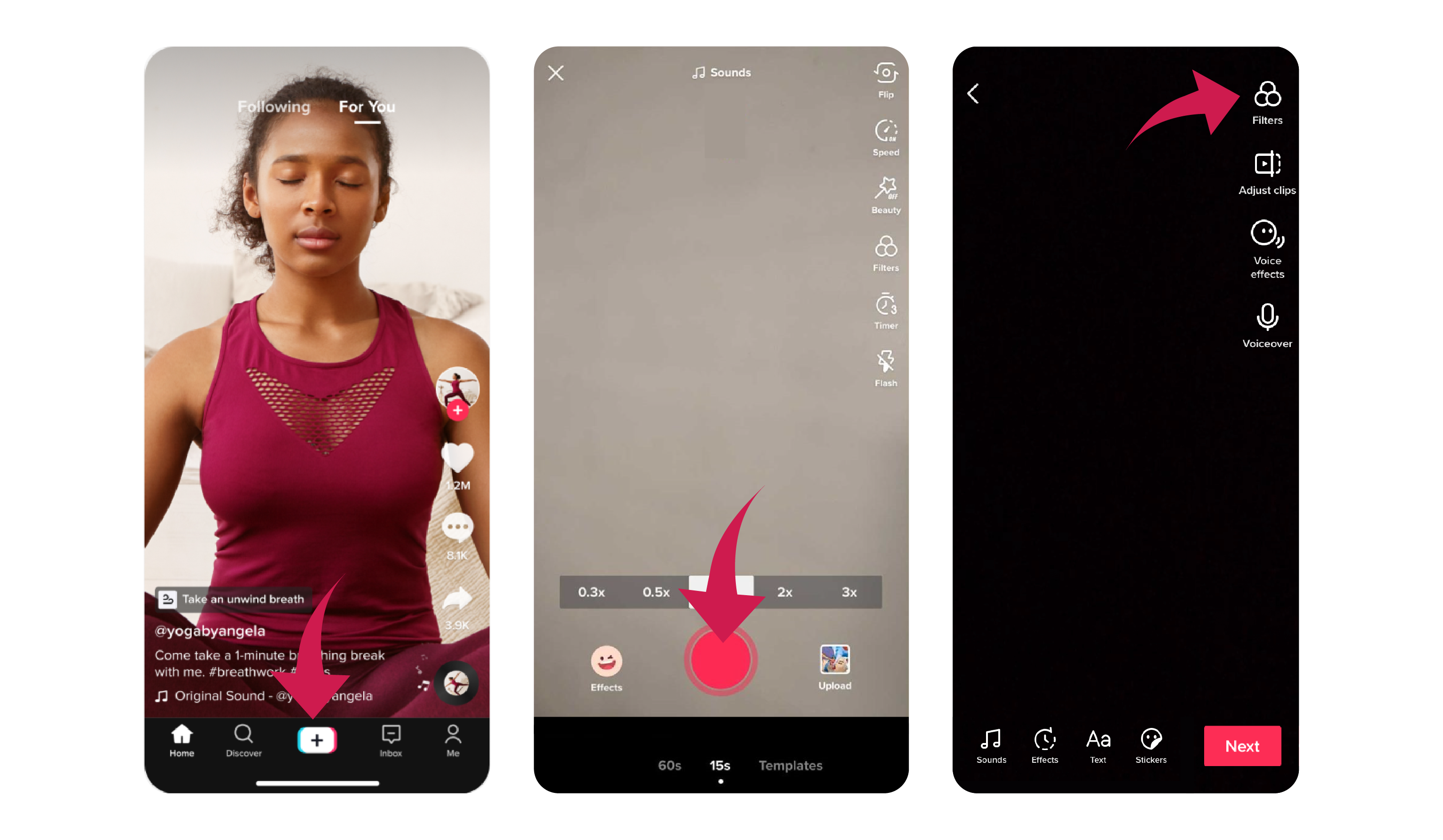 Using filters on TikTok is more or less the same as how you add filters on any other social media platform like Facebook or Instagram.
You also have plenty of options to choose from, which again makes the whole process pretty easy and ensures that your content stays fresh and unique from others.
If you want to know how to use filters on TikTok, here is a detailed step by step breakdown of all the steps you need to follow:
Launch the TikTok app on your smartphone.
Log in to your account and start creating your TikTok video.
Click the '+' icon from the bottom middle of the page.
Upload the video you want, or start recording your video in real-time.
Now, head over to the upper right corner of the screen.
Scroll down until you come across the 'filters' option.
Click the 'filter' option to get a list of different filters and their preview.
Swipe left to go through the different filter options you have.
You can also consider going through the different categories of filters.
When you find a filter that you really like, preview the entire clip.
If you are satisfied with the filter, click the checkmark icon to confirm your selection.
You will now come back to the video with the filter applied.
Please note that you can also choose a filter before recording the video to have the filter applied while recording the content. However, it's always best to record and go through the different filters afterwards to get a better picture of how different filters look.
The Best Filters on TikTok
While there is no definite answer for what the best filters on TikTok is, there are some filters that are more popular and stand out from the rest.
However, it must be noted that filters work differently with different content.
People also have different likings, and while some creators might like one filter, there are other creators that like an entirely different filter instead.
Regardless, here are some of the best filters on TikTok that you can check and use on your content.
1. Bling Effect Filter
The Bling Effect filter has been one of the most widely used filters for a while now.
The popularity of this filter is at an all-time high as a result of many leading brands and content creators using the glittery and dazzling effect to good use.
There are also numerous versions of the bling effect on TikTok that has varying degrees of sparkling effects to help you shine like diamonds.
These filters are perfect for TikTok videos that feature songs from K-Pop bands like BTS.
2. G6 Filter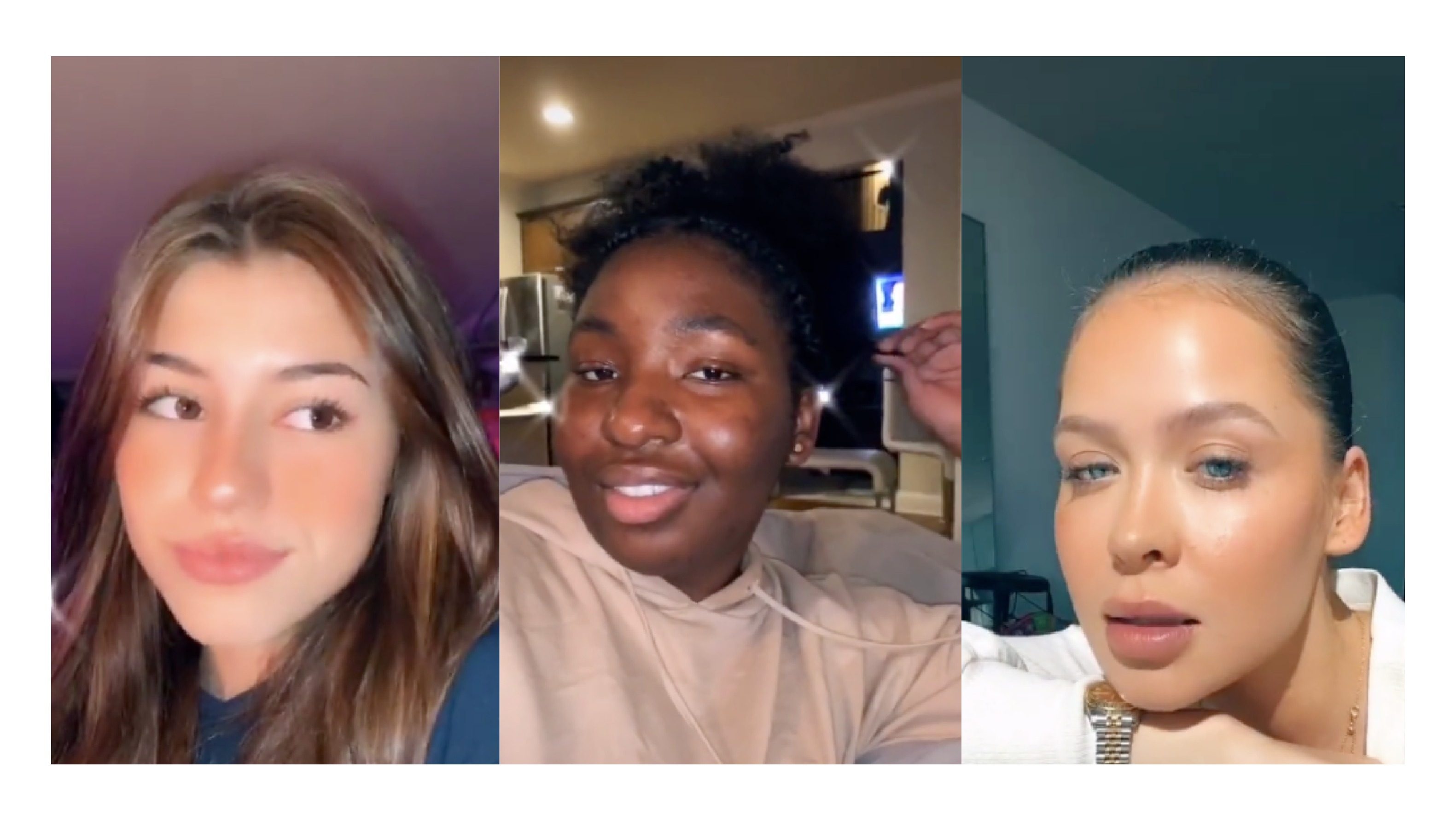 Even though the G6 filter is found in the food category, it works for almost every content.
Yes, that's right, the G6 filter is perfect to bring life to a video by enhancing the colour and vibrance of your video. The filter shot to popularity after many of the leading creators on TikTok used it because of its bright, and colourful retro effects.
The G6 filter is also easy to find as it is one of the default filters on TikTok and you can easily navigate to the filter by swiping to the food category.
3. Colour Customizer Filter
Want to change the colour of your clothes, surrounding buildings, skin, or hair?
Well, the Color Customizer has all the right answers for you to choose from. The colour customizer filter which also goes by the name of colour selector filter is perfect to switch up the hue and saturation of your videos.
By making these changes, you can instantly change the colour of your video and add a fresh pinch of vibrance to the existing video. If the footage you have lacks a bit of colour, this filter is just about perfect!
4. Green Screen Filter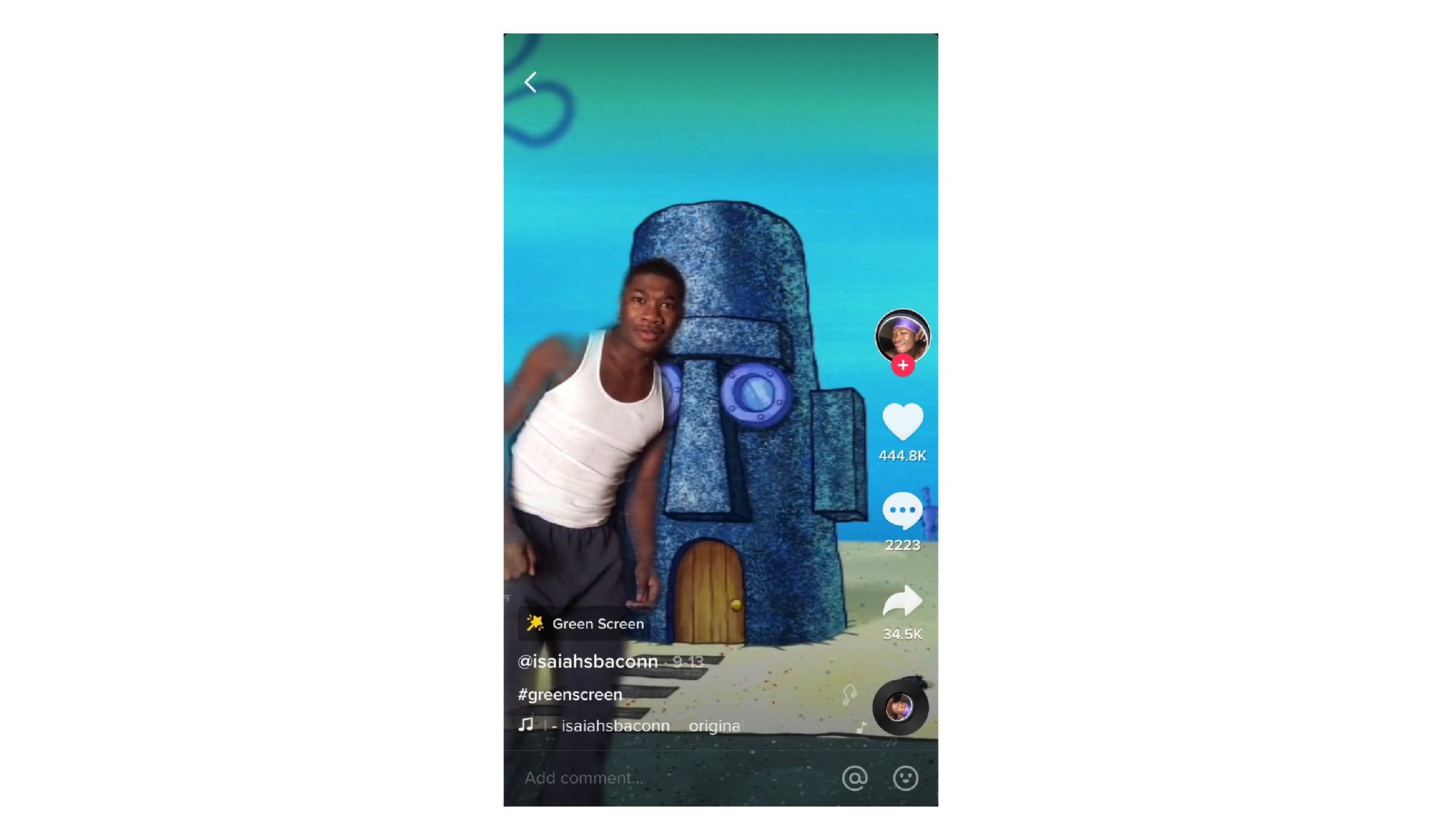 From video conferencing apps to live streaming platforms, the green screen has been a game-changer.
With the green screen enabled, you have endless opportunities to add a custom background which makes it a prime feature to play around with your content.
As a result, the green screen filter on TikTok has also seen a rapid increase in its usage with creators from every niche experimenting something or the other.
TikTok also has an interesting set of default backgrounds that work really well with the green screen.
You can also use any background image from your camera roll to come up with endless possibilities of creative videos.
5. Portrait Filters
Another default and directly accessible filter on TikTok that is good to bring out a cinematic colour grading to your TikTok videos.
While there are four portrait filters that all start with the letter F, the one you need to really check out is the last portrait filter - F4.
More than being a great TikTok filter, the F4 greatly enhances the overall output of the video and offers a soft bluish overlay tint to any video that has the filter enabled.
The best thing about almost every filter on the Portrait category is that they all improve give priority to the creator's face and make them stand out from the background and surroundings. They also give a brightening effect and make videos stand out.
6. Fantasy v11 Filter
The vibe category in TikTok which is characterized as V1 - V11 is one of the most popular filter categories in TikTok as it has a layer of pop-colour hues to the screen.
Among the many different options in the vibe series, V11 which is also popularly known as the 'Fantasy' filter is a great choice for creators of any niche. The filter adds a touch of pinkish warmth which is perfect for videos that have natural backgrounds like the blue sky, clouds, trees and so on.
The Fantasy Filter also works really good with other filters like the colour customizer filter. Make sure you try experimenting with combinations of different filters with the fantasy filter to see which ones bring out the best result.
7. Time Warp Scan Filter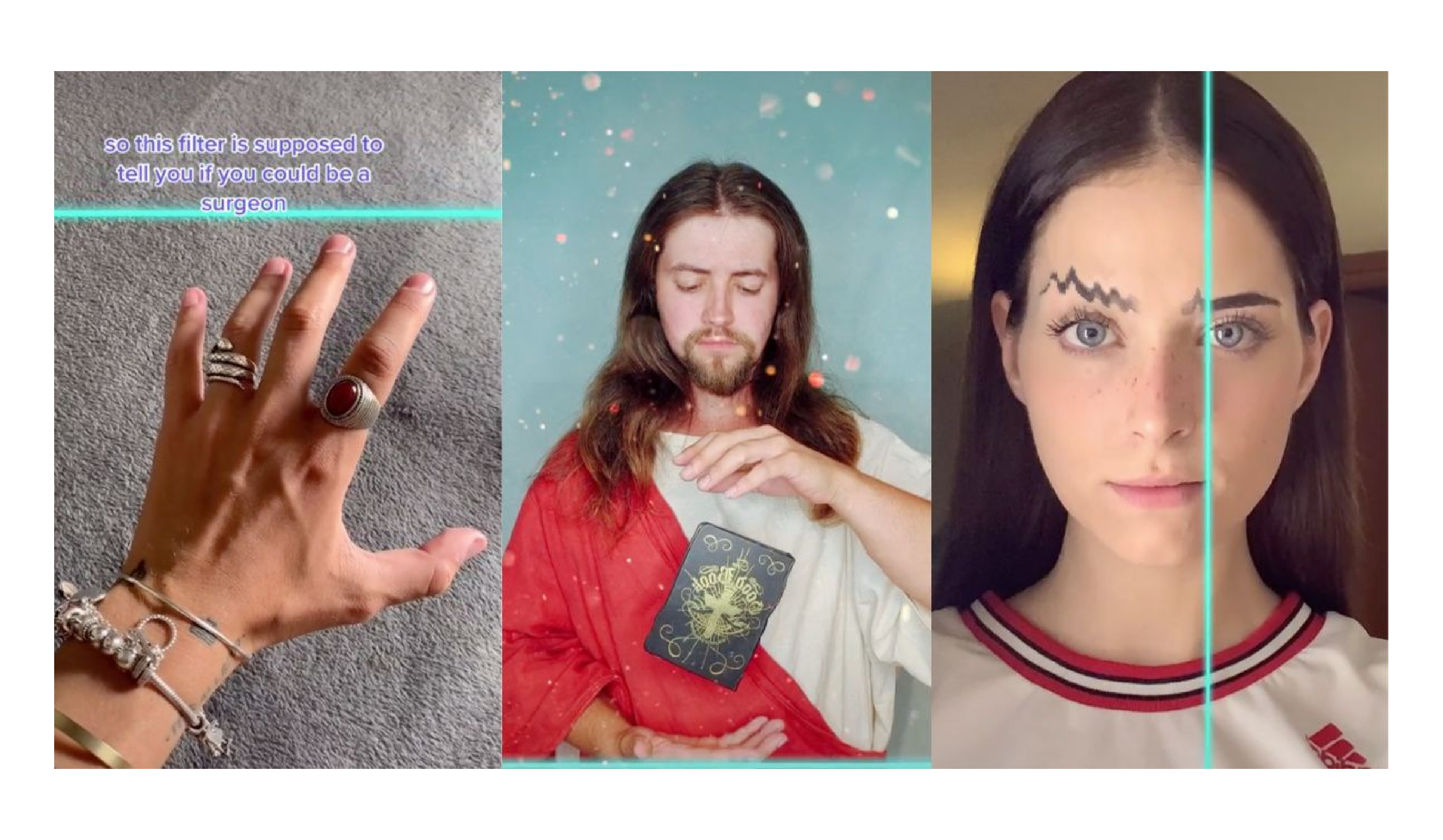 The time warp filter has to be one of the most futuristic filters on TikTok that freezes a part of the video and has a blue line move down across the screen to create the time warp effect.
This is a fun filter to use on TikTok if you want to get creative and include designs like distortions and double images on your video.
Timewarp scan can be used to great effects in making transition videos, before and after videos, or simply artistic visuals on your TikTok videos. The time warp scan filter is also great to set goals and complete them by asking your followers to take on challenges.