Instagram
How to Use Link Stickers Effectively on Instagram
Learn how to use link stickers on Instagram effectively with our complete guide on all you need to know about how to use link stickers effectively on Instagram.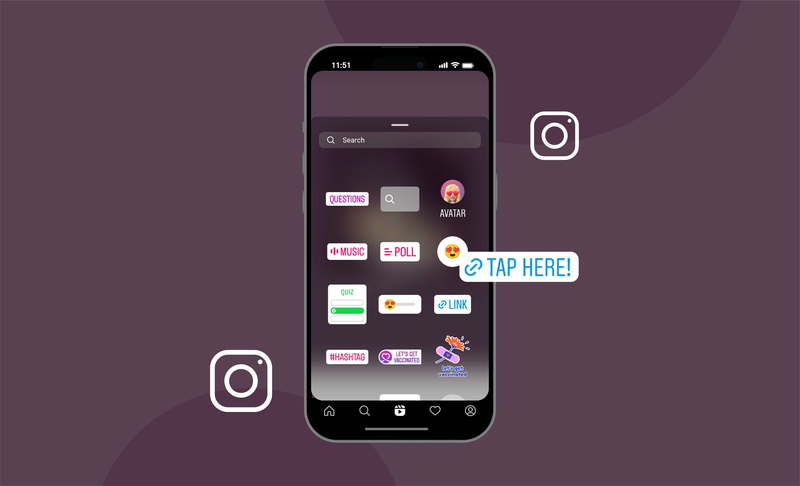 Link stickers have been a game changer for creators on Instagram.
Back in the day, you need to have at least 10,000 followers on Instagram to be able to redirect viewers to an external website, thanks to the swipe-up feature.
Link stickers, which replaced the swipe-up feature were offered to everyone on Instagram regardless of the number of followers they had.
This made it possible for even smaller creators to redirect their audience to all other social media platforms they had and helped improve their overall discoverability and accessibility.
As Link Stickers happen to be a relatively new introduction, many creators and people on Instagram don't know how to use link stickers effectively on Instagram.
That's why we've decided to cover Instagram link stickers in detail and share with you, some of the best and most effective ways to use link stickers on Instagram and get the maximum results:
What is a Link Sticker on Instagram?
Link sticker is just like any other sticker on Instagram.
The only major difference is that link stickers come with a redirection functionality.
When you try to use a link sticker on an Instagram story, you will be taken to a screen where you can enter the website URL of the site you want to redirect your followers too.
Copy-paste or manually enter the URL on the designated field, and place the sticker in a visible space on your Instagram story.
Whenever someone clicks on the link sticker, they will be redirected to the external website URL you added while customizing the link sticker.
Where Can I Find Link Stickers on Instagram?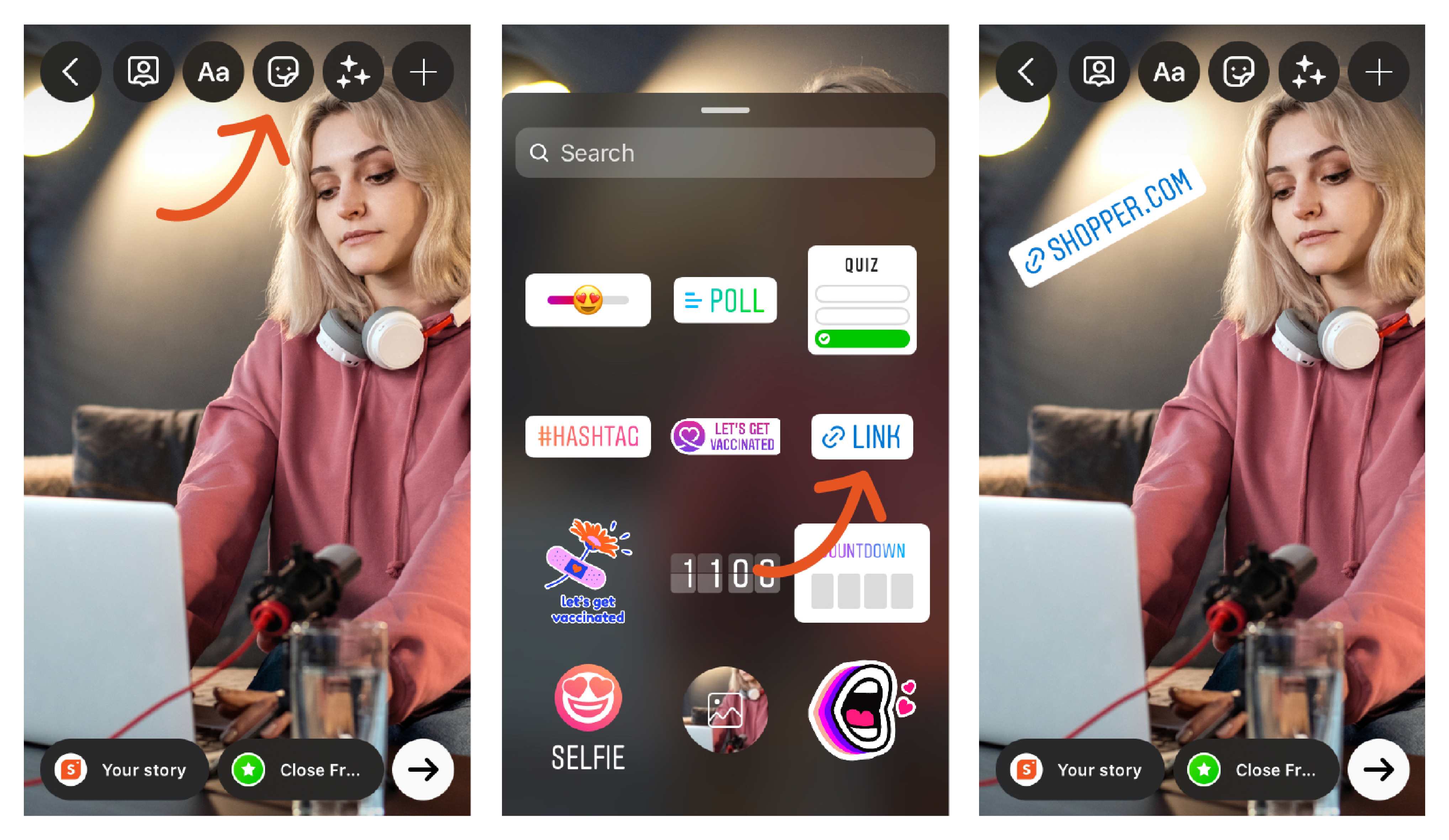 Even though link stickers do more than your average sticker, they are still a sticker and grouped along with the rest of the stickers feature on the Instagram story editor.
To add a link sticker to your Instagram story, select the image/video you want to add to your story and look for the sticker symbol on the top right corner (next to the text icon)
Click on stickers, and you will have a wide range of sticker options to choose from like location stickers, mention stickers, music stickers, and polls with each having its own functionality.
Look further down until you come across a sticker with "Link" written on it and tap it once.
Now enter the URL and place it wherever you want on your Instagram story! You can also customize the text on your Instagram link sticker to make it look more catchy.
For best results, it is always best to enlarge the sticker size to the maximum and uses call-to-action text like "Tap Here" or "Click Here" as your sticker text.
Best Ways to Use Link Stickers Effectively on Instagram
Instagram does not let you add hyperlinks on their platform - both on Instagram posts, as well as comments, in a bid to make sure that spam and phishing remain at a bare minimum.
The only place where you can add clickable URLs on Instagram happens to be your Instagram bio, and on link stickers.
Even so, you can only add one link at a time on your bio, and your Instagram link sticker.
That's why you need to check out some of the best ways to use link stickers effective on Instagram that we cover below.
Following some of the tips, we cover will make sure that you get the maximum out of Instagram link stickers. So let's take a look at how you can do exactly that!
1. Get Creative With Your Link Sticker Placement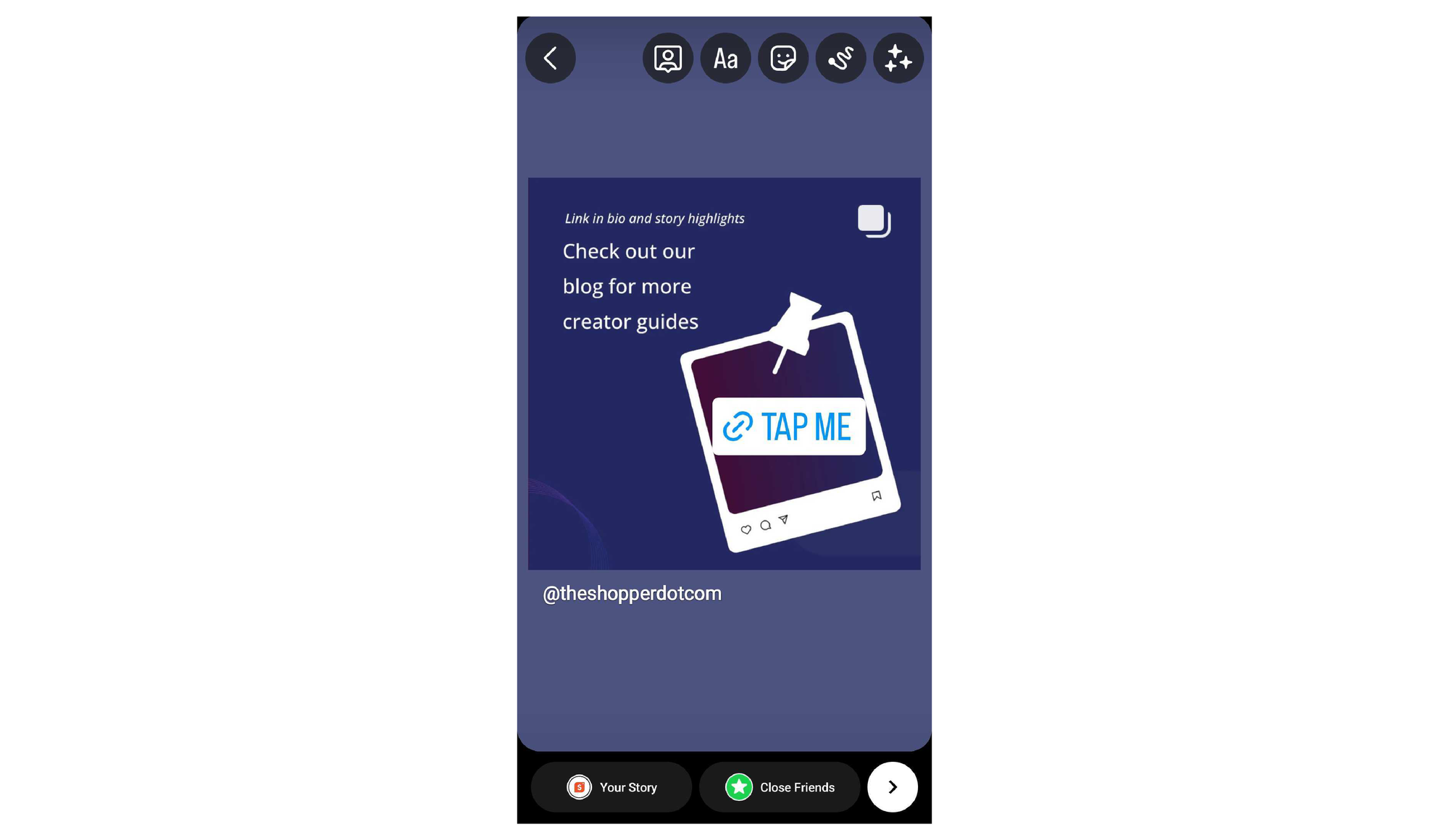 Instagram is a visual platform, where creativity can make a massive difference.
When it comes to link stickers, you want people to get straight to the point and notice the link sticker which will prompt them to click on it.
You have unlimited possibilities to make link stickers visually engaging.
Try adding different elements like symbols, icons, gifs, colorful backgrounds, adding filters, and make sure to put your Instagram link sticker somewhere really noticeable.
People who view your Instagram story should be able to immediately notice your Instagram link sticker and immediately be prompted to consider clicking on it.
2. Add a Catchy Call-to-Action as Link Sticker Text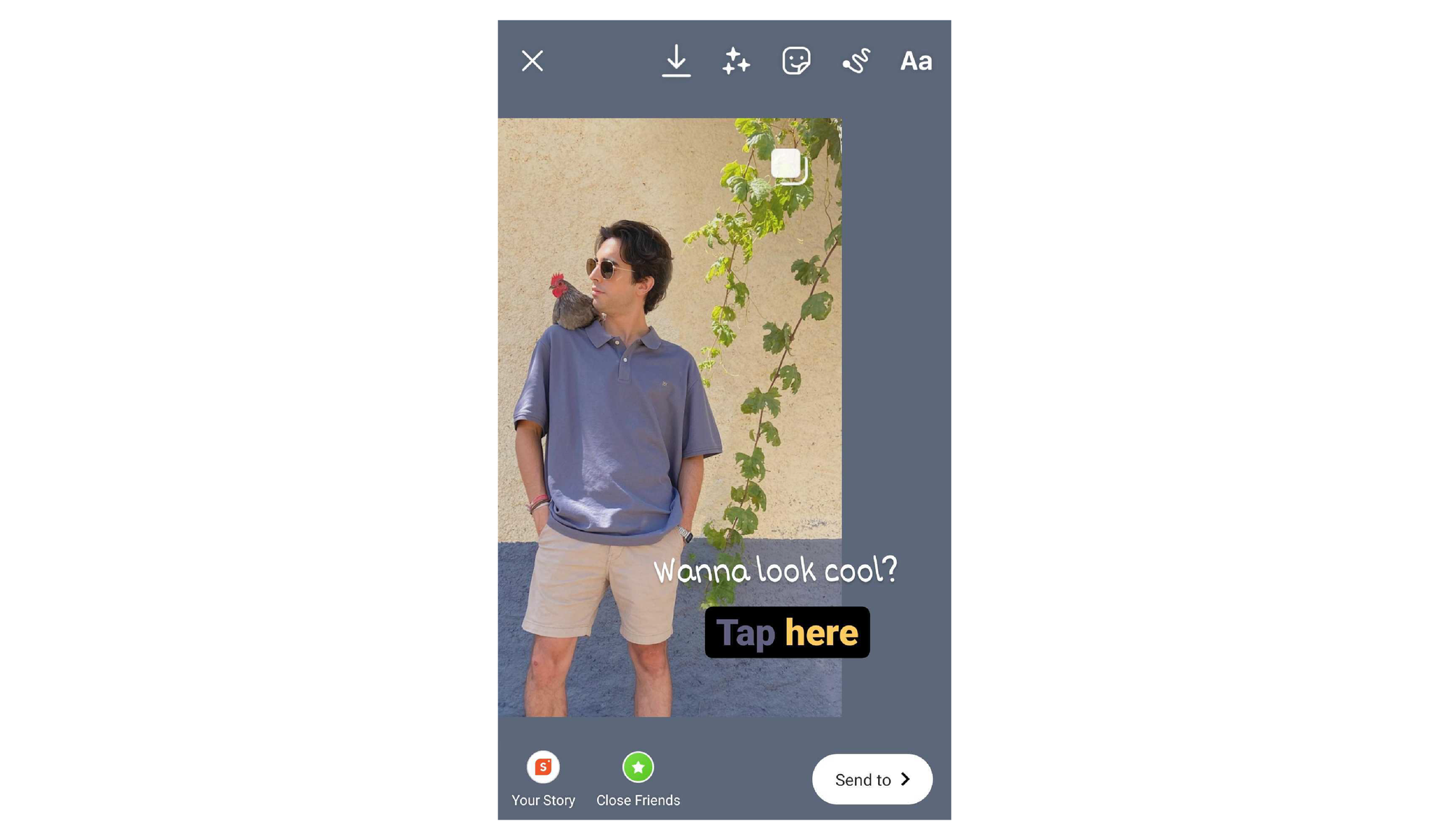 The best thing about Instagram link stickers is that you get to completely customize the text on the link sticker, which makes it easy to draw the attention of Instagram story viewers.
With such an option available, you need to add catchy call-to-action as link sticker text.
Ideally, it's always best to use call-to-actions that feature something that's very relatable to what your content is all about.
If you are redirecting viewers to a blog post, add something like "Tap Here to Read Our Blog", "Click Here to Read More" or simply add "Read More".
To get the best results, it's also best to add CTA elements like an arrow symbol gif or click here gif icons that have some animation pointing towards the link sticker.
3. Redirect Viewers to Your Affiliate Product Collections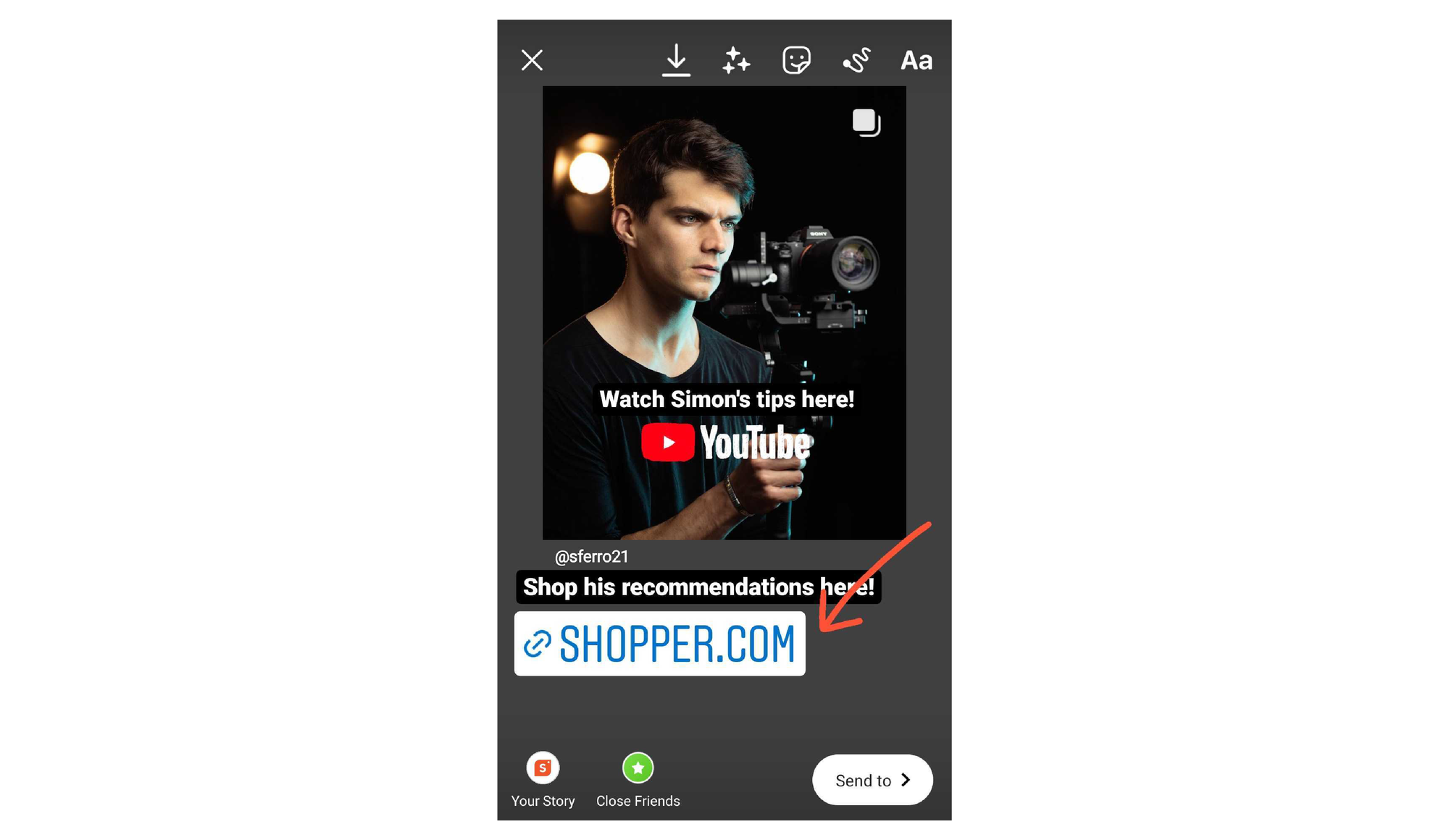 Affiliate marketing is one of the best ways to make money from your Instagram account.
If you are into affiliate marketing, you need to aim at getting more clicks, and conversions to continuously generate revenue from your affiliate sets.
The best possible way to do that on a platform that does not allow you to add clickable URLs on posts is to add the affiliate product URL on your Instagram bio.
With the introduction of link stickers, which are also made available for everyone on Instagram, you now have one more place to add a clickable URL to your Instagram account.
To get the most out of your Instagram account, we highly recommend that you set up a store on websites like Shopper and then use the Shopper page link on your Instagram link sticker.
Not only does this instantly increase the probability of generating more sales, but it also significantly improves your affiliate revenue as well.
Whenever someone navigates to the link in the link sticker on Instagram, they will be directed to a page where all your affiliate products are visible.
In the case of Shopper, you can highlight all your products in neat collections, in an organized way, with customizable color themes to get the absolute best results.
4. Share Latest Post as Story With Link Stickers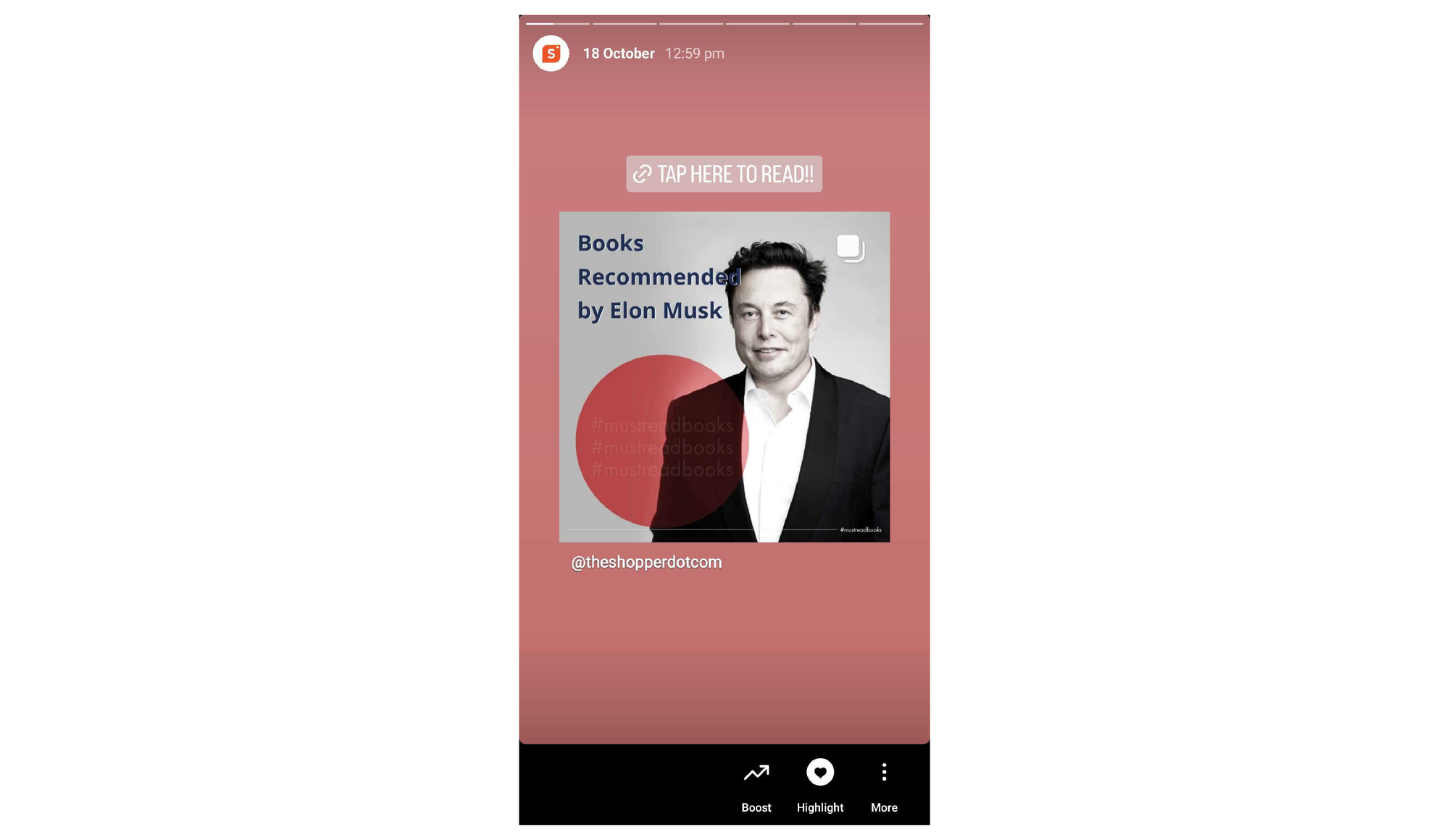 Sticking with affiliate marketing, another great strategy that can be used to further improve your affiliate revenue is to always share your latest Instagram posts as a story with link stickers.
By making use of Shopper, or any website that offers a store to highlight and showcase your affiliate products, you can keep redirecting more visitors.
This can include both new visitors, and returning viewers.
Every time they check your post, you Instantly improve the overall chances of getting more clicks, and conversions.
Even if they did not want the first product you shared, they might have a change of heart when it comes to the next product you recommend.
There will also be followers who might have missed out on your previous story.
By making it a habit, more and more viewers will start getting more opportunities to check out your product recommendations, and collections.
5. Create Highlights Featuring Multiple Instagram Link Stickers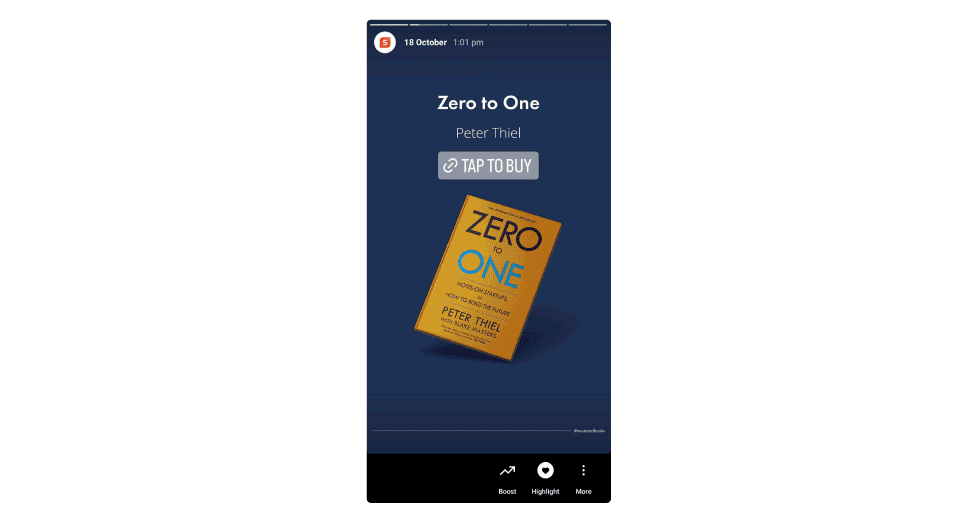 Another innovative way to make the most of Instagram link stickers is to combine the link sticker feature with another latest feature - Instagram highlight.
Both these when combined can help you create a list of story highlights that all feature different product links in a curated list.
Ideally, you need to add a story whenever you share a new post with a new product.
Add the link sticker to your story, and make sure that you include a nice call-to-action. You can also consider changing the color of link stickers to match the theme of the product's color.
Once you post the story, add the story to an Instagram highlight, and keep repeating the same whenever you add a new product.
In time, you will have a collection that features all your product recommendations, and affiliate sets.
You can even go for multiple Instagram highlights where you group similar products together. Don't forget to add an interesting cover to improve the number of people checking out the highlight and finding your affiliate sets.