How to Use Instagram Collaborations to Increase Reach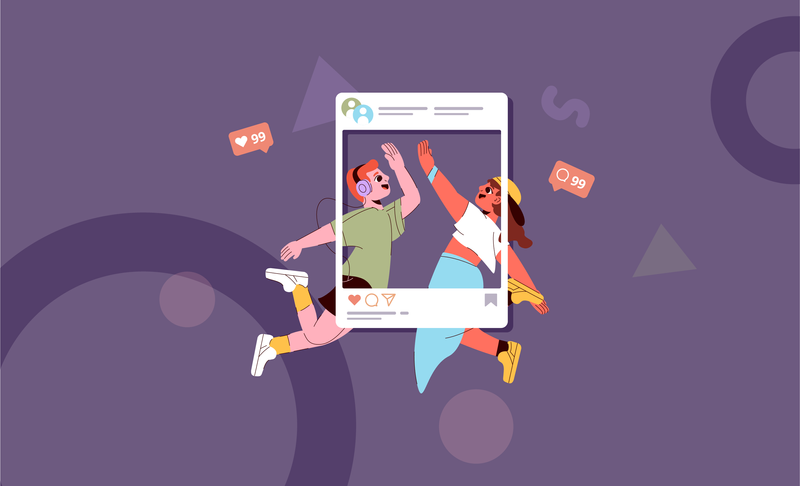 Instagram collaborations are a great way to get an instant boost of views, and engagement.
Depending on the person you collaborate with, you can get a significant increase in your overall reach and discoverability on Instagram as a creator.
If you are still not sure how collaboration works, we have you covered!
Here is all the information you will need to effectively use Instagram collaborations to increase your overall reach on the platform:
What is an Instagram Collaboration?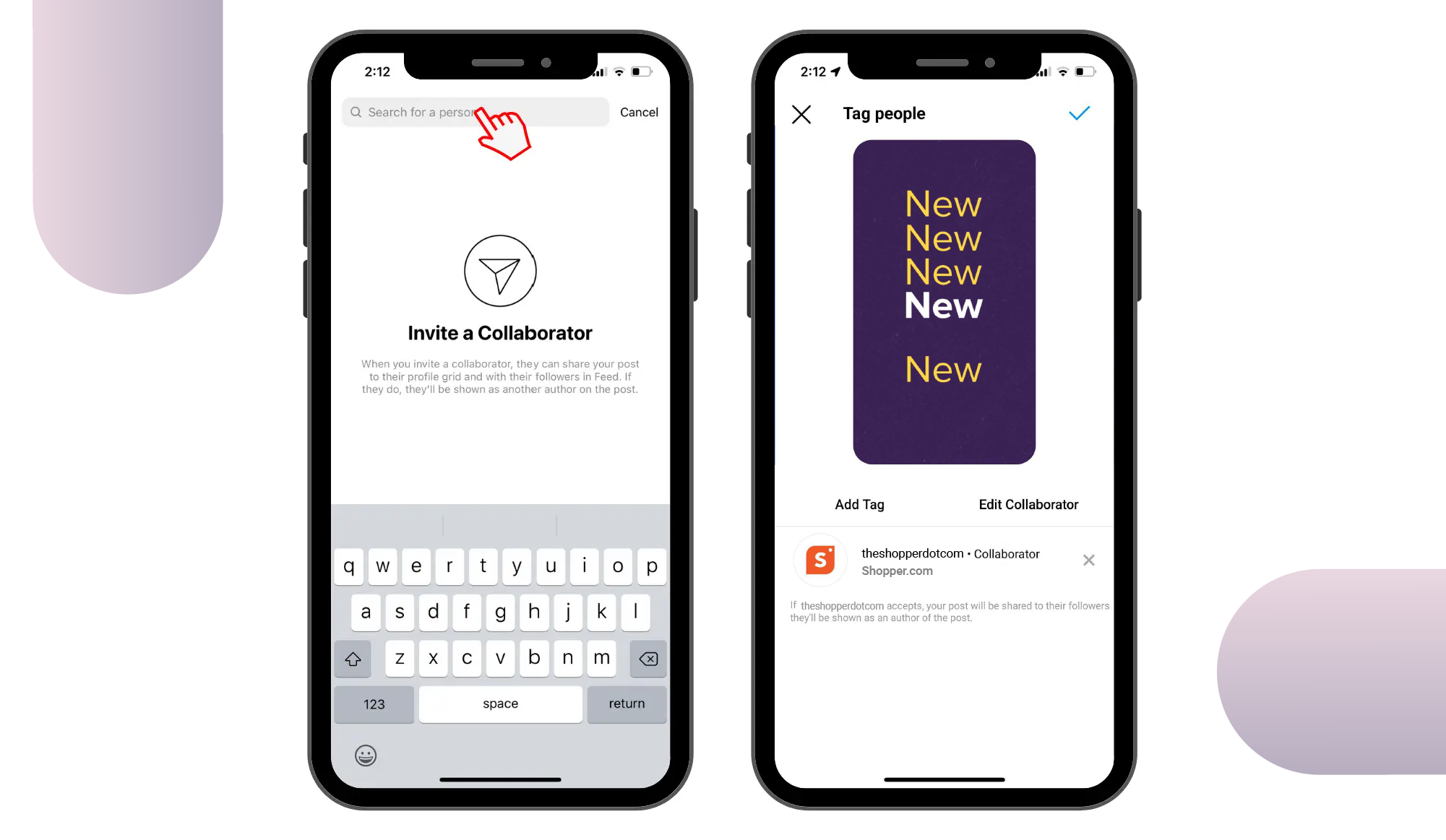 Collaboration is one of the recent features that Instagram launched back in October 2021.
With the introduction of Instagram collaborations, two different creators can now share the same post with just one single upload.
Yes, that's right and the update will show up on both creators' profiles at the same time.
This makes the Instagram collaboration feature a really good tool to have. If you are someone that creates reels or video content with friends, this can help you publish content at ease for both.
One person can upload the video, and invite their friend as a collaborator. When the friend accepts the collaboration invite, the reel will start appearing on both Instagram profiles.
Any engagement and feedback from the followers of both creators will reflect on each other's profiles.
Instagram will send out notifications to both creators whenever an activity happens on the collaboration post.
Consider that you have around 1K followers on Instagram, and you collaborate with a much more established creator that has around 130K followers on the platform.
When you do a collaboration post, you will be sharing content to a combined total of 131K followers instead of just your 1K followers. This will help you grow your Instagram following, especially in the initial days when you are building up a community of followers on the platform.
Now, that we have covered what exactly an Instagram collaboration is all about, let's take a look at some of its advanced features and benefits.
What are the Benefits of Instagram Collaborations?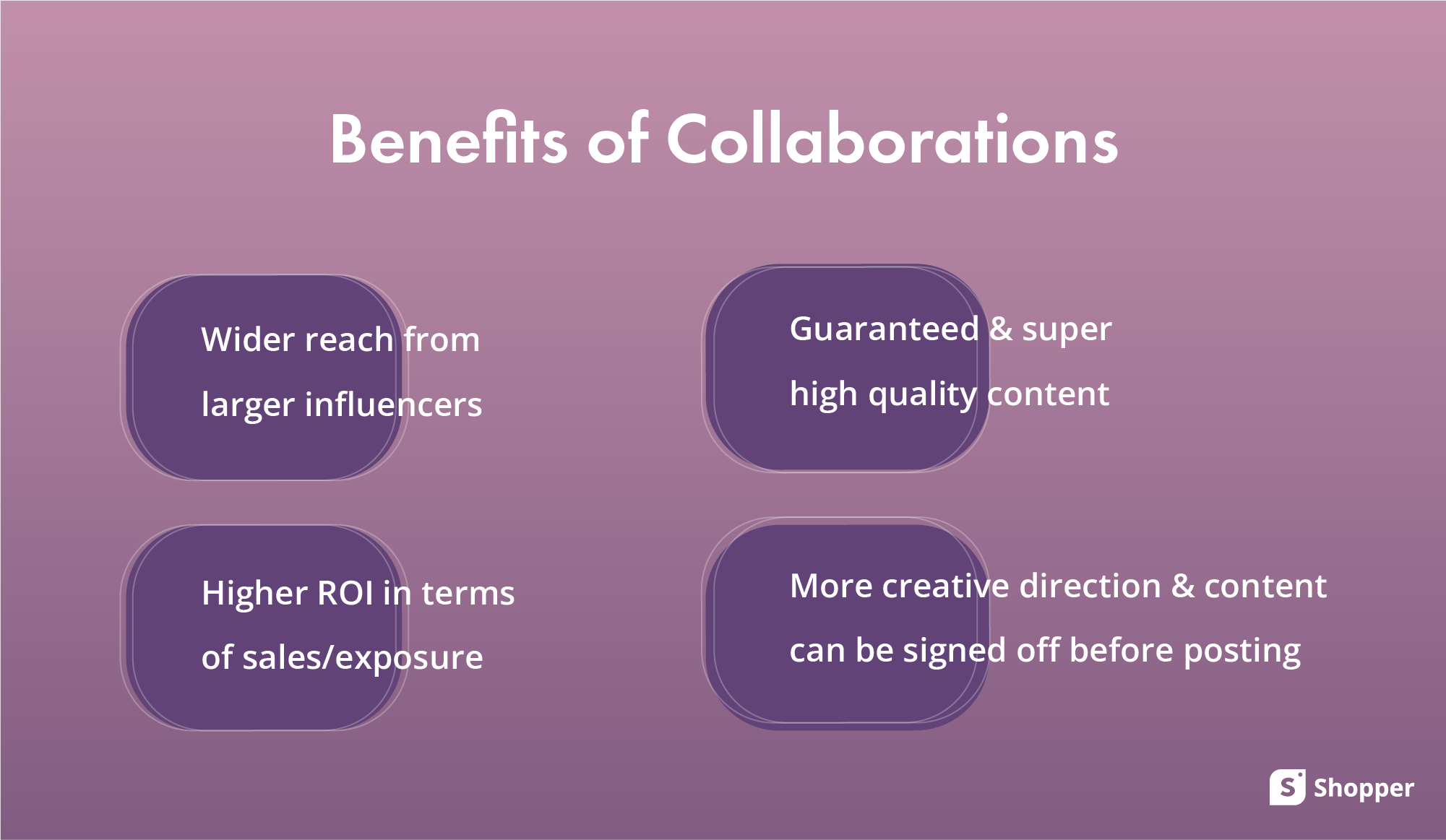 There are several advantages of using Instagram Collaborations.
However, the best thing about Instagram collaboration arguably has to be the improved discoverability and reach you get. Collaborations also make it much easier for brands to work with Instagram and get their content across.
Another really useful feature is that it removes the accessibility issue that was evident in the tags feature where you have to tap once to view the tag and tap again to go to their profile.
With collaborations, you can directly view the collaborators' username and click on it to directly navigate to their Instagram profile.
Collaborative also has a better rate of engagement as followers of two people come together under a common post. It is also easier to share feedback and responses as you now have four hands and eyes on your post instead of just two.
If you are collaborating with an established influencer or creator, you can expect a significant increase in the number of your followers. It also increases the engagement across all other content on your page as viewers are more likely to go through your entire profile.
When you see collaborations from the perspective of a brand, they will have more access to how the collaboration content is shared on Instagram.
For instance, certain brands have requirements like mentioning a product or offering discount codes for the collaboration. They will also want to highlight certain aspects of the collaboration.
With Instagram collaboration, they can do all this from their account, publish at a time they want it out, and add relevant hashtags as required. You only need to accept the invite from the brands to see it on your profile.
By now, it's pretty evident that using Instagram collaborations is undoubtedly a great way to increase your reach!
How Do You Create an Instagram Collaboration Post?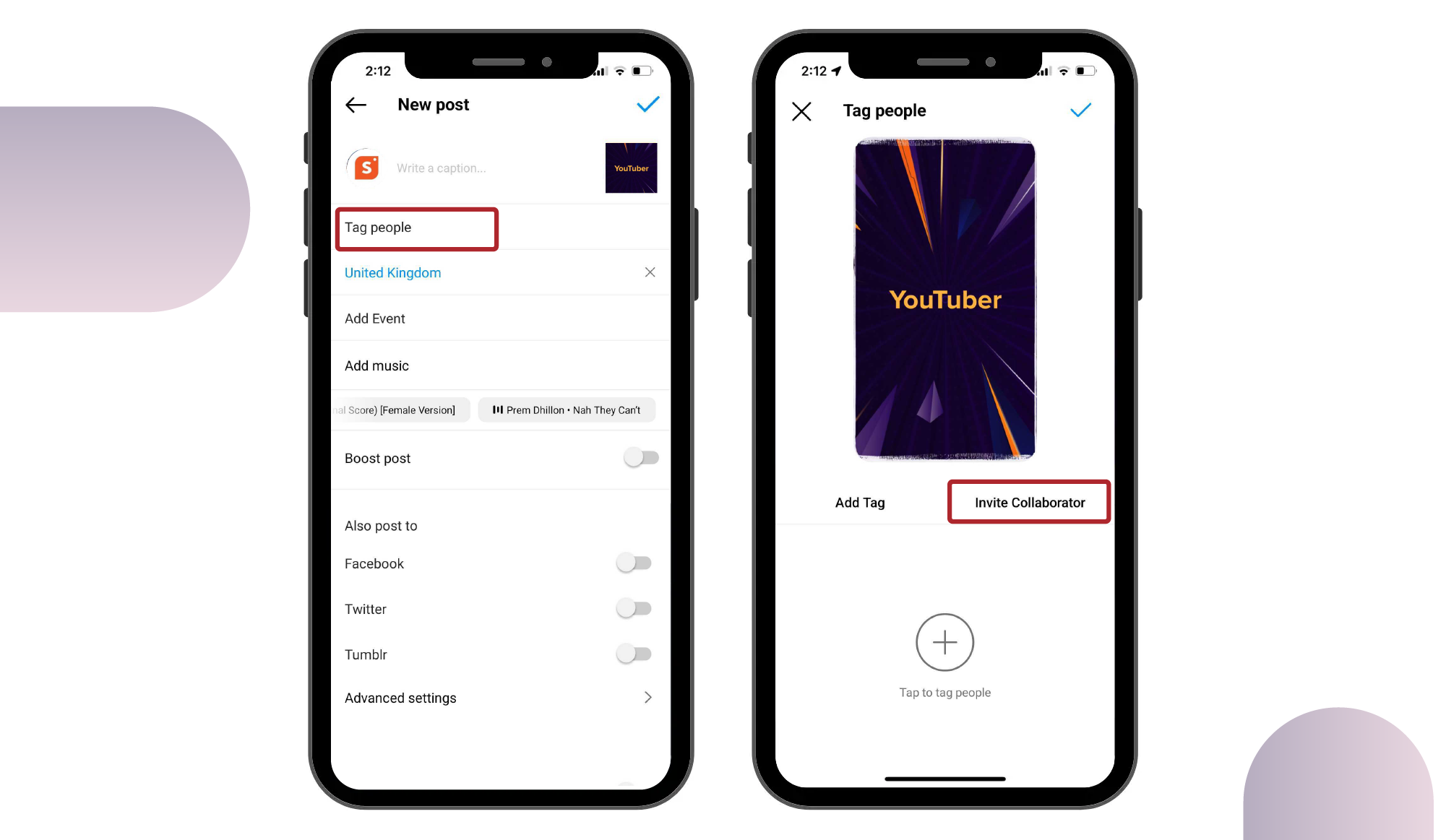 Admit it, you've come across Instagram collaboration posts, but didn't know what it was all about and how you can post such posts?
That's why we have you covered in detail with a step-by-step breakdown.
Simply follow the steps we cover in this detailed article to start creating an Instagram collaboration post. But before that, it is important that you find someone willing to create an Instagram collaboration with you.
Once that's done, follow these steps:
Create an Instagram reel or feed post as you normally do.
Select the video file you wish to upload, add a caption, hashtags, and select a cover image.
Now click on the "Tag People" option.
You will now be redirected to a tagging screen with multiple options.
You can find two options "Add Tag" and "Invite Collaborator".
From this, you need to select "Invite Collaborator"
Enter the username of the person that you wish to collaborate with.
Select the user you wish to collaborate with and proceed to publish your content.
Once you publish the content on your Instagram page, the collaborator will receive an invitation in their inbox. Once they accept the collaboration request, the reel or feed post will appear on both Instagram profiles and the feed of followers.
How to Improve Reach with Instagram Collaborations?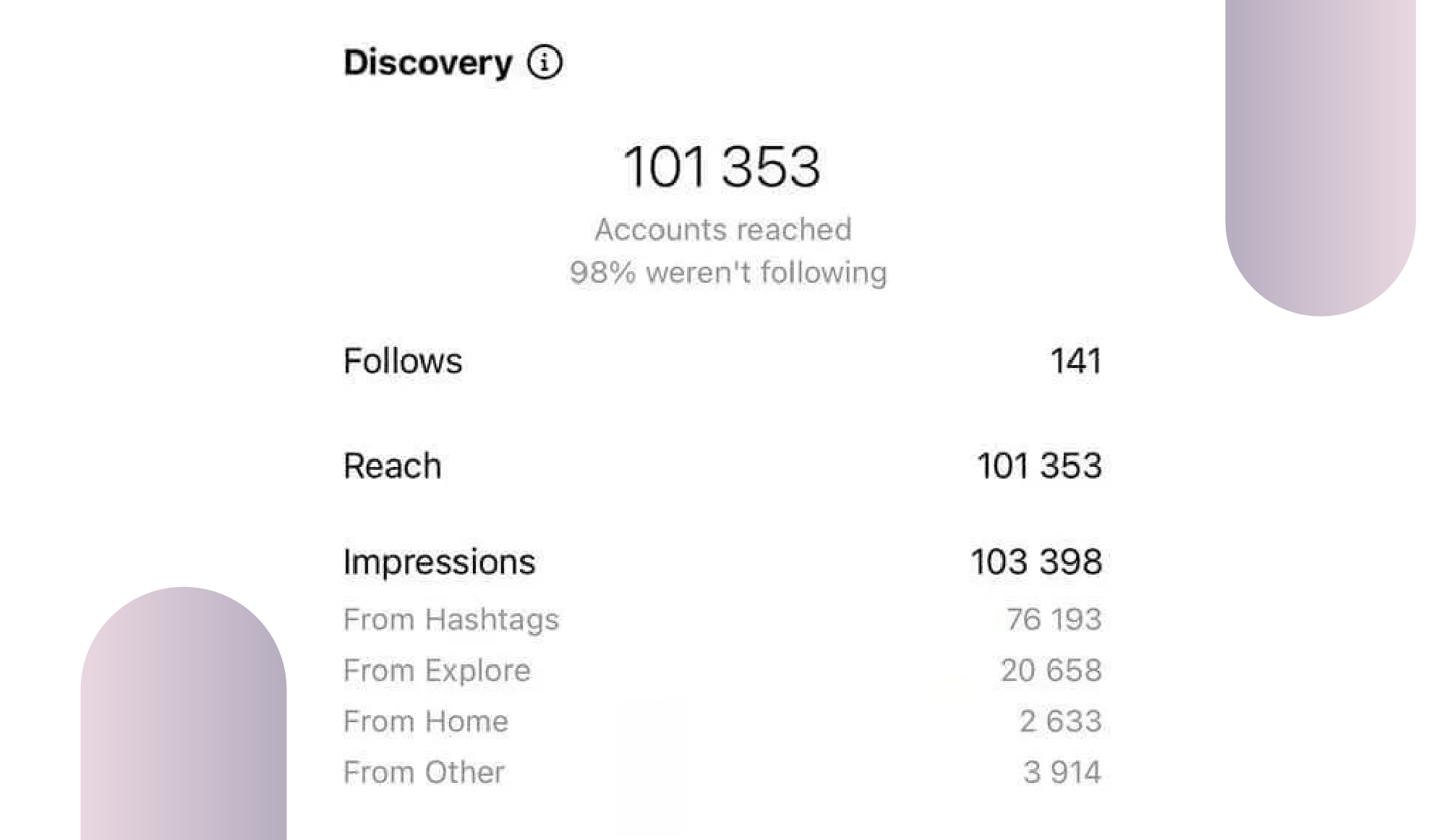 Creating high-quality content collaborations on Instagram is the first step.
You need to follow some important things to make sure that you stay committed and consistent with your Instagram collaborations. Just like most other social media platforms, it is all about trial and error.
That's why we have some interesting tips for creators on Instagram to consider.
This will help improve the overall reach consistently on all your collaborations. If you are starting or planning to publish your first Instagram collaboration, check out some of these tips:
1) Collaborate with established creators and influencers
It is important that you choose the right creators and influencers to collaborate with.
Unless you match up with the right creator, you cannot expect to get the maximum engagement or feedback that you expect.
Ideally, you need to go for collaborations with creators and influencers that are in your niche. This way, their followers can also relate to the content you share and have better chances of improving your following count.
2) Reach out to brands that can relate to your content
Don't hesitate or shy out from reaching out to brands for a possible collaboration.
If you think that you are creating high-quality content that is relatable or qualifies for possible collaborations with leading brands from around the world, consider sending a DM or email.
As long as the brand is related to the niche you are creating content on, there are always plenty of chances for creators to land themselves in big-time collaborations. If you succeed, you are guaranteed to get thousands of followers quickly!
3) Ask for suggestions from your audience about collaborations
Making your audience feel important is another great strategy that is guaranteed to work wonders for your creator profile on Instagram.
If you are not sure about who you should be collaborating with, why not host an audience poll to get answers and suggestions from your fans and followers.
There are also chances of landing yourself in ideal combinations as the community you build features an audience who is a regular consumer of content in your niche. They might also have a generic idea of which combinations might work, and which might not!