Beginner
How to Stitch a Video on TikTok
Looking for more ways to collaborate on TikTok? Learn how to stitch on TikTok and see how you can react to someone else's video.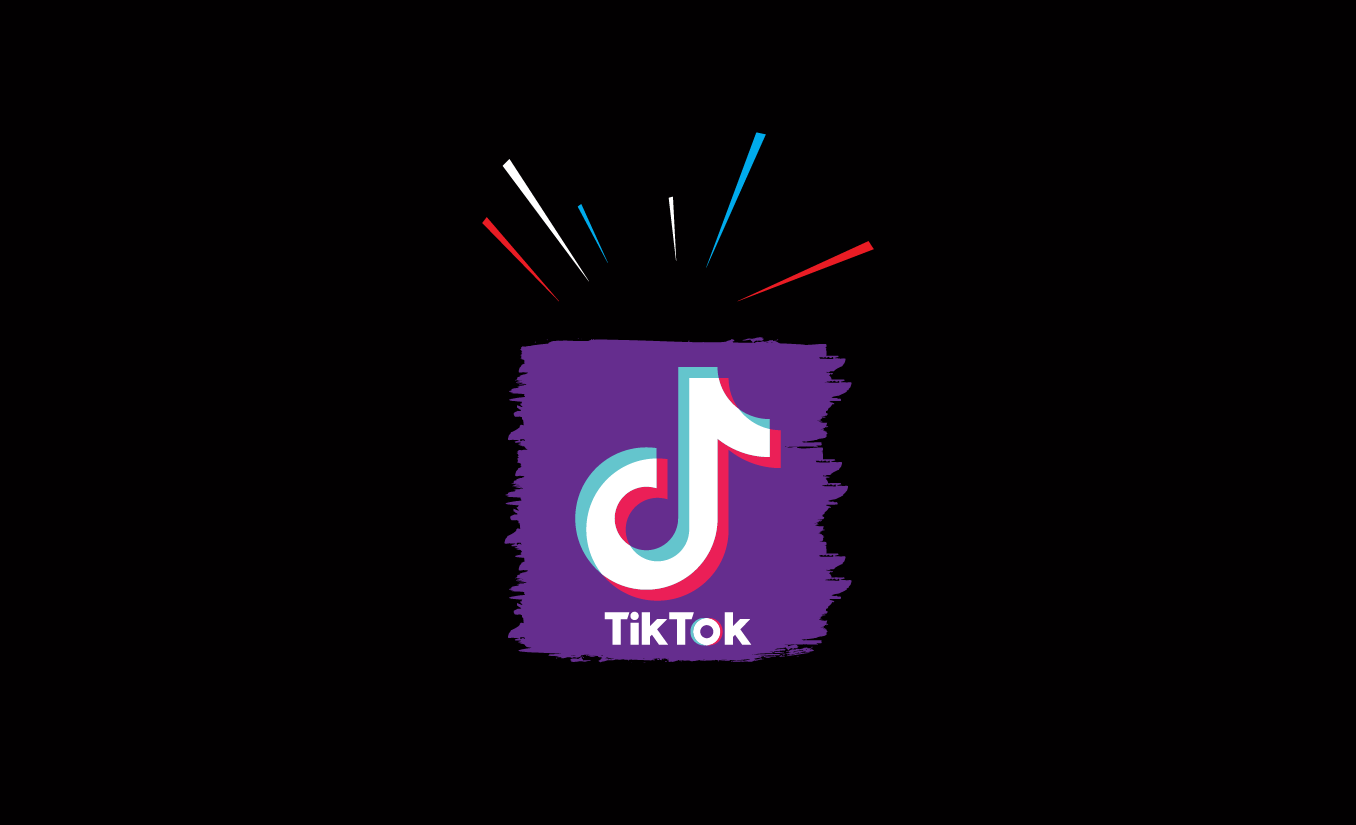 Collaboration is at the heart of TikTok's platform.
Whether it's trending songs or challenges inspired by another creator, there is always some sort of collaboration going on. By making it easy for creators to collaborate with each other, TikTok Stitch takes collaboration to a new level.
How do you stitch a video on TikTok if there's all this hype about TikTok Stitch?
Read on to find answers to these and other questions.
What is a Stitch on TikTok?
Stitch is a really interesting feature on TikTok that lets you add your own video after another video somebody else has already posted.
This is a feature that is perfect for reaction channels or creator posts that feature a question.
Most of the popular stitch videos on TikTok are usually comments or responses to videos in creative, interesting and funny ways. Stitch should not be mistaken with Duets which features a split-screen of two creators.
Instead, Stitch usually has the first part of the video from a different creator and your response throughout the remaining part of the video. You can also trim the part of the video that you want to stitch with.
It should, however, be noted that you cannot use pre-recorded videos on Stitch.
You will need to record the Stitch using the TikTok camera.
How to Stitch Videos on TikTok?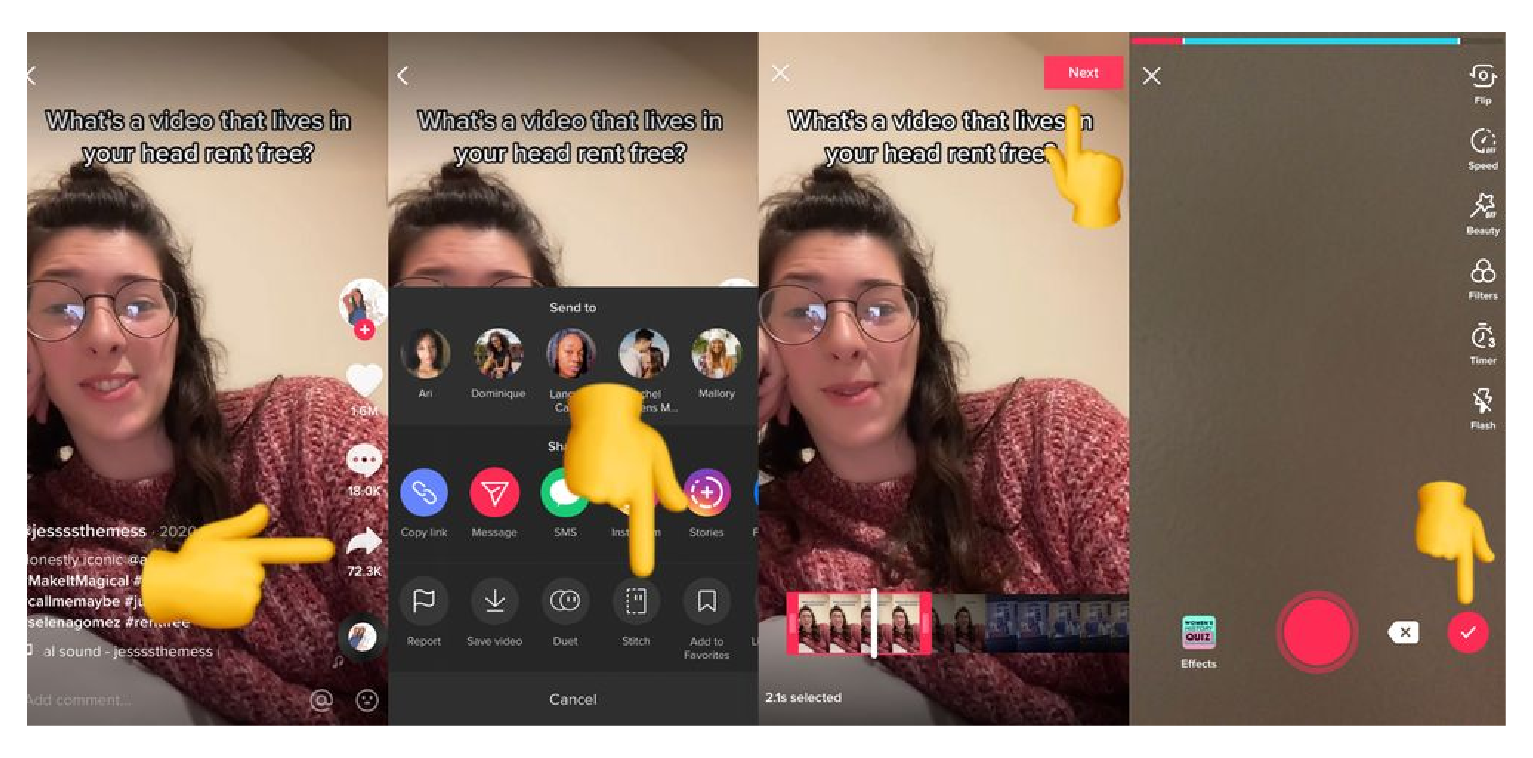 It is really easy to Stitch videos on TikTok.
The only time you need is to find a video that you can stitch. If a particular video from a creator that you follow interests you enough to respond, it's best to consider making a stitch from there.
Once you find a video that you would really like to Stitch, follow these to steps and learn how to stitch videos on TikTok like a pro:
Launch TikTok on your phone and log into your account.
Head over to the creator's profile that has the video that you want to Stitch.
Now look for the curved arrow symbol towards the bottom right side.
Tap the arrow and look for 'Stitch' in the options that appear.
If the stick option is available, click on it to create the stitch.
If the option is greyed out, the creator might have denied access to creating stitches.
Now you will come across the editor screen.
You are allowed to use a maximum of five seconds from the video you want to switch.
Scroll through the video and select the five seconds that you would like to use.
Tap the 'Next' option to head towards the recording part.
Record your part of the video by holding the record button 'red button'
Once you are done, review the video, add effects, text, and filters if you want.
If you are content with how everything looks, click the checkmark.
You will now be redirected to the publishing screen.
The caption will already have the original creator mentioned.
Add relevant hashtags, and choose the privacy between turn stitch 'on or of'.
Tap the 'Share' button when you are done to have the 'Stitch' video published.
How to Turn On and Turn Off TikTok Stitch?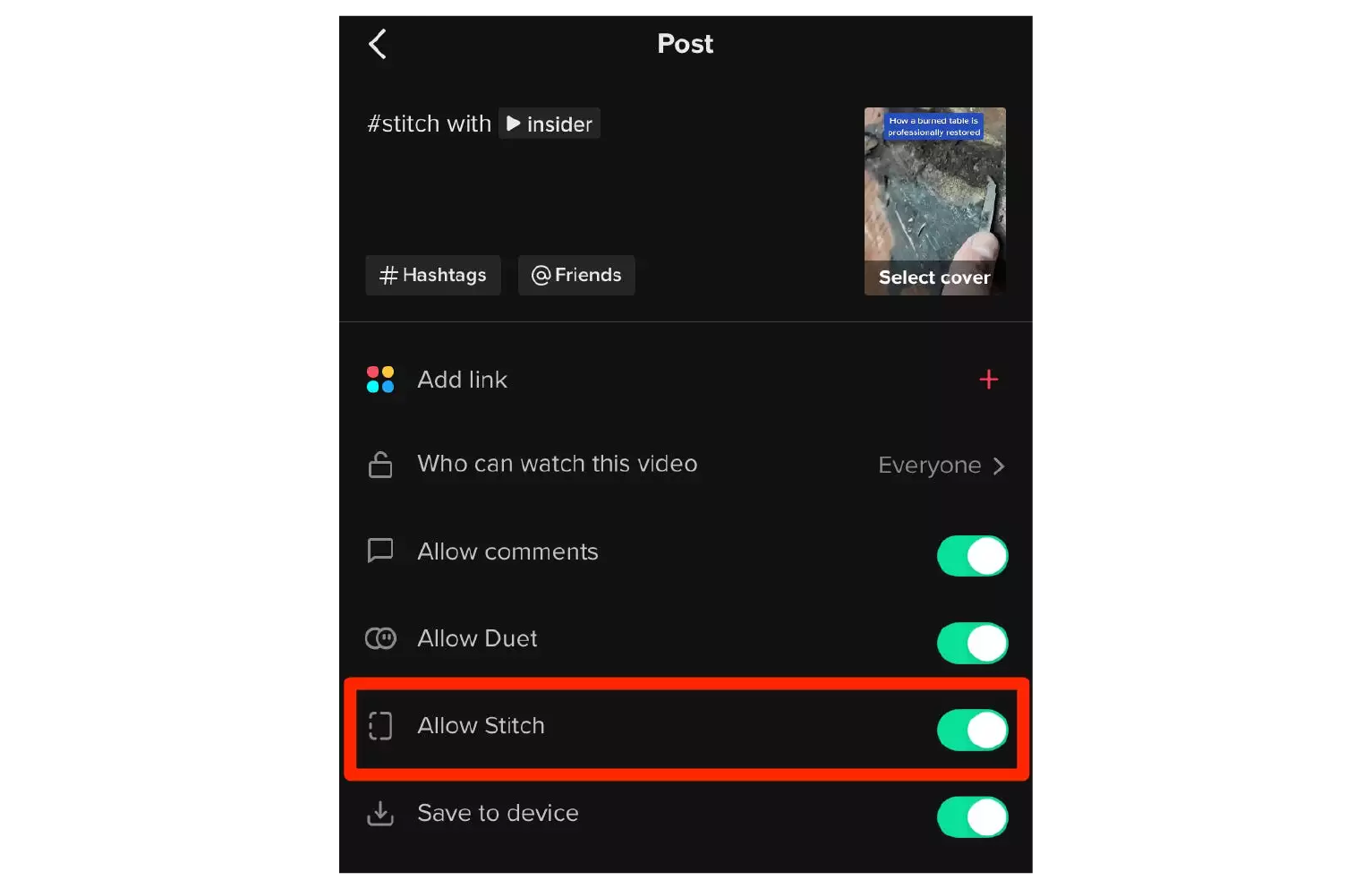 You might have noticed that when you come across some videos that you want to stitch, the option to stitch is greyed out and inaccessible.
So why does that happen?
This happens because the creator who owns the original video does not want their content to be stitched. This is more or less the same as how comments can be restricted on other platforms like Instagram.
To turn stitch option on/off, follow these steps:
Select a video that can be stitched.
Now trim the part that you want and start recording.
Give your video a title and add hashtags.
Now scroll down and look for the 'Allow Stitch' option.
By default, the slider is toggled off.
To enable Stitch, move the slider to on and to disable it, move the slider to off.
Publish the video after making your decision.
Answers to FAQs about TikTok stitch videos
Can you add a pre-recorded video to TikTok Stitch?
No, you cannot. Unfortunately, TikTok only allows a creator to record a video on the TikTok stitch. However, you can still add text, filters, voice-over, and other basic editing features of TikTok on Stitch videos.
Can you use a sound on TikTok Stitch?
Unfortunately, you cannot add any audio from the TikTok audio library on TikTok Stitch. However, you can still add voice-over, text, stickers, filters, and effects to your TikTok Stitch. All editing that is included in the TikTok posts usually are carried over to Stitch as well.