WhatsApp
How to Sell on WhatsApp: The Complete Guide
Can you sell on WhatsApp? Yes, you can and if you didn't know already, we have you covered with all the information you need to sell on WhatsApp. Continue reading to find out the best ways to sell products on WhatsApp.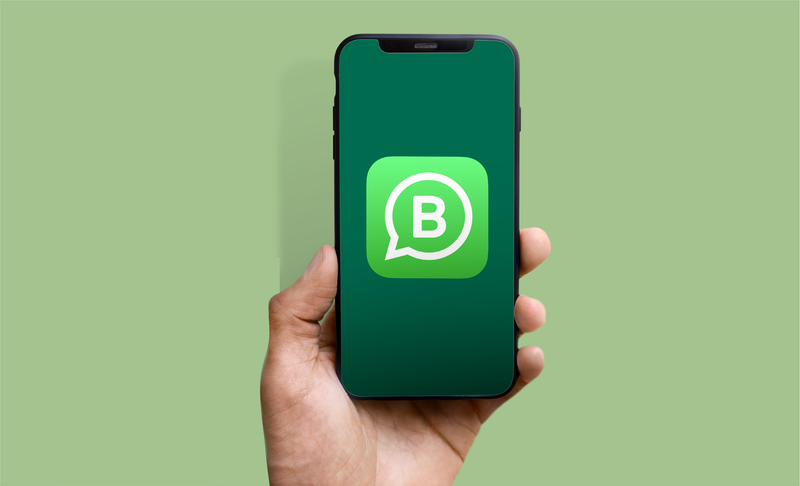 WhatsApp is more than just a place to have a quick chat with friends and family. If you have plans of building up a business that involves selling products online at ease, WhatsApp should be your go-to destination.
The best thing about selling your products online through WhatsApp is that you will no longer have to spend time and money on building a website or purchasing a domain to host your products. You can also get instant reach and valuable customers within minutes, and that too without any investment as well.
WhatsApp is one of the most popular social media platforms for communication out there, and almost every contact in your list has an active account on WhatsApp.
Even though it was never made with the intent of marketing, there is great potential for WhatsApp. Individuals and companies can both use WhatsApp to promote their products online. Continue reading this guide to get a detailed insight on how to sell online on WhatsApp.
How can you start selling on WhatsApp?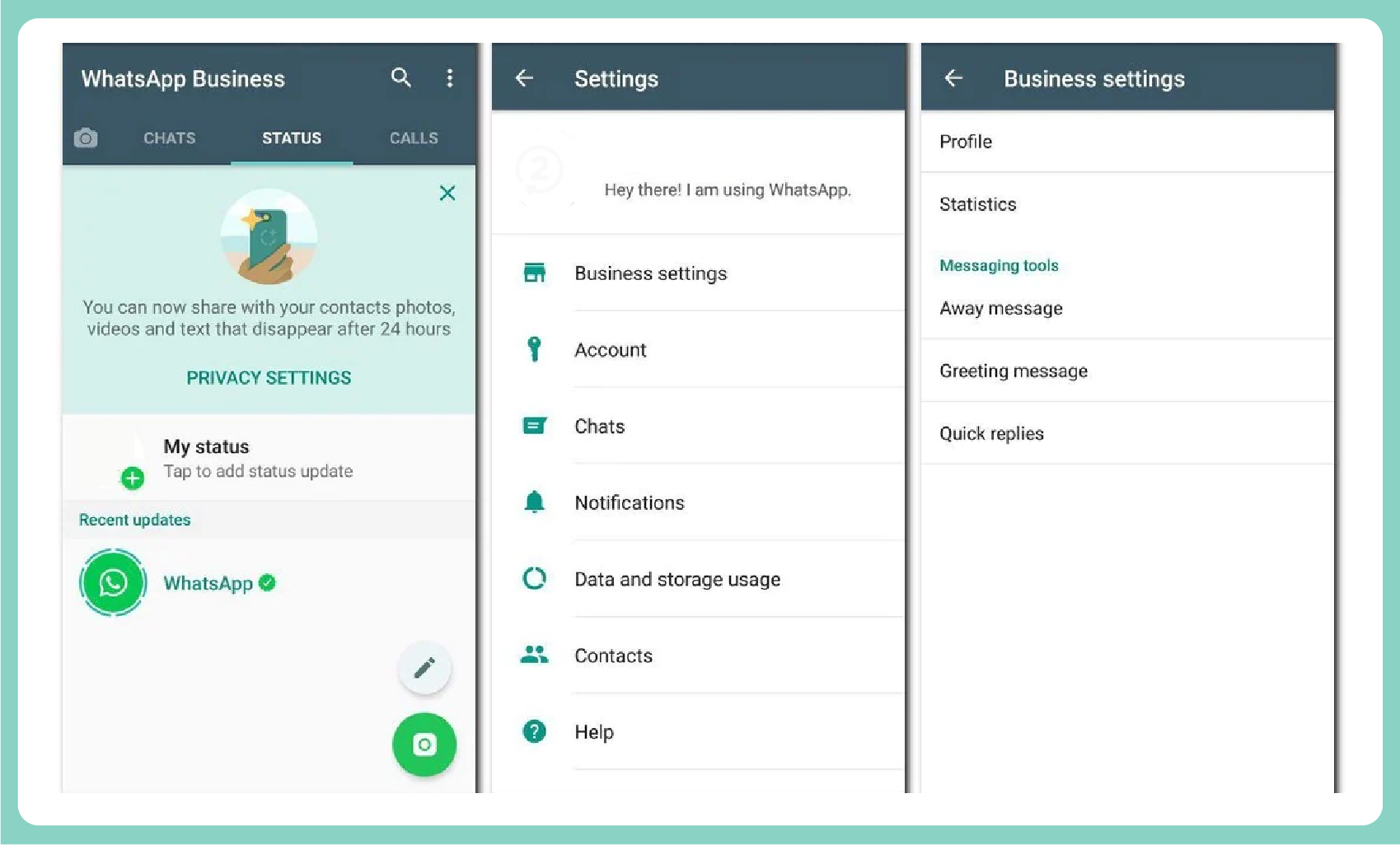 You only need to set up a business account to sell on WhatsApp. If you are new to WhatsApp Business or how it works, here is a step by step guide on how to set up your business account:
Download the WhatsApp Business App.
Create a WhatsApp Business Account.
Add welcome messages and business descriptions.
Set business hours (opening/closing hours).
Add a profile image and you are all set.
The WhatsApp Business App can be downloaded either directly from WhatsApp.com or Google Play Store (for android users) and Apple App Store (for iOS users). Even though WhatsApp business is a different app that needs to be downloaded separately, the interface is the same as that of the regular WhatsApp.
Things to Know Before Creating a WhatsApp Business Account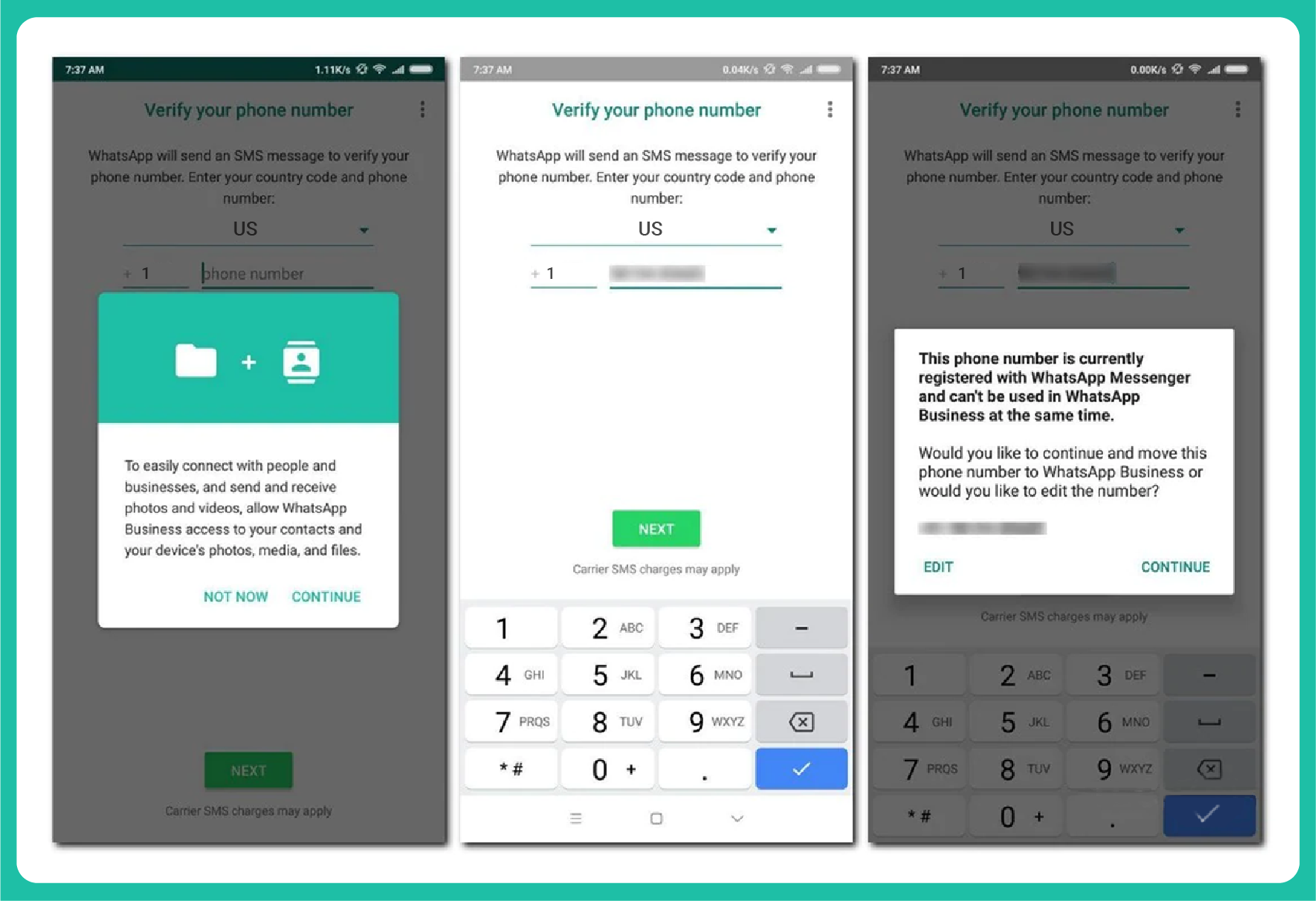 WhatsApp Business account is different from your regular WhatsApp account and requires a different phone number from the one that your regular WhatsApp number uses. The signup and registration process is more or less similar to how you create a WhatsApp account.
You can complete the process by verifying your phone number, setting up a profile picture (optional) and entering the name of your business. Now that your profile's complete, proceed to set up your welcome message, business description, and opening/closing times.
This is something you are not used to seeing while setting up your regular WhatsApp account. However, the details you need to enter are pretty straightforward, and simply fill out the required information.
Make sure that you enter your business' opening and closing hours so that visitors know when you will be available. You will also need to set up a welcome message, which will automatically send when a customer sends their first message.
You also have the option of adding quick answers to frequently asked questions that will be automatically sent whenever someone asks the same question.
Once that's done, you are now all set to sell on WhatsApp.
Can you sell products on WhatsApp?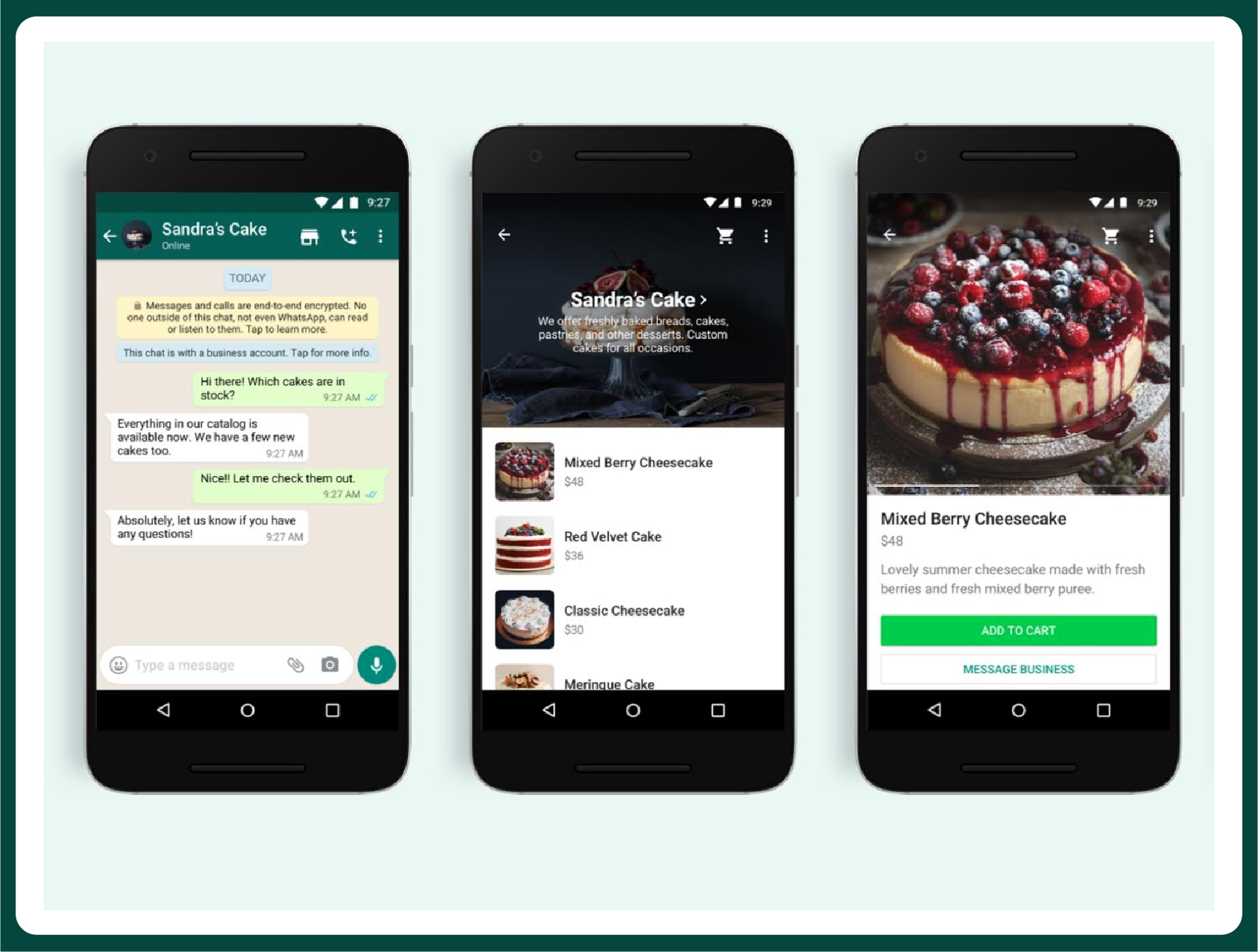 Yes, you can. The WhatsApp Business page lets you list our products on your profile that can be looked up and booked as required. The Business Page lets you come up with a catalogue that visitors can access by clicking the store shaped shopping button next to the call button.
On clicking the shopping button, visitors will be then taken to the catalog where the seller can add individual products, descriptions and pricing details.
Add the items you wish to purchase to your cart and once you are done, click on the 'Message Business' option to message the seller about your order. The seller can then send over the different options for making payment and dispatch the product after completing the payment.
What are the best ways to sell on WhatsApp?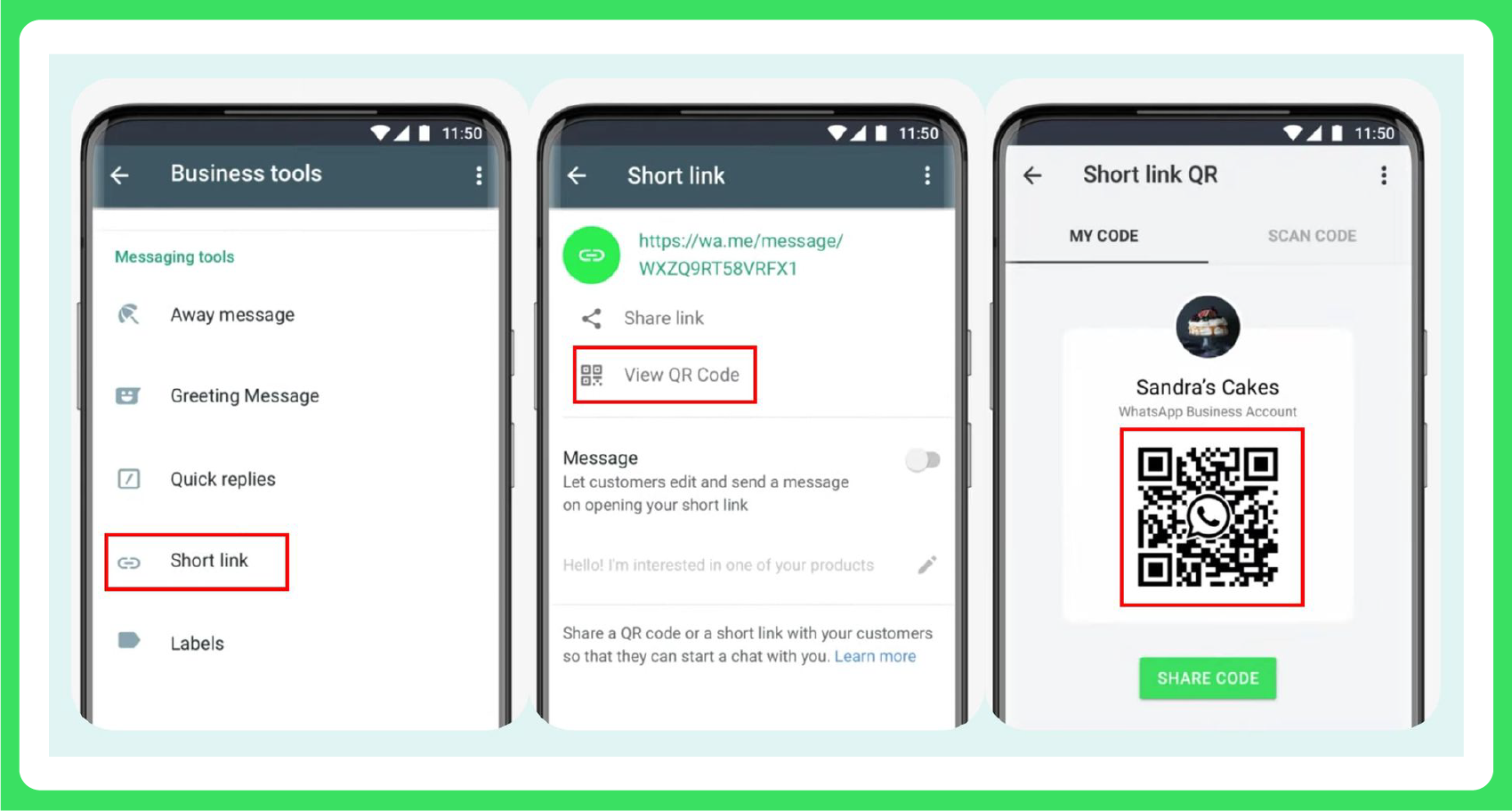 Social media platforms are consistently evolving to meet the competition and it is no different for WhatsApp as well. Recently, WhatsApp has also rolled out a payment/digital wallet feature that lets users send money through the app as well.
This has further enhanced the potential of marketing and selling products through WhatsApp Business. If you are unsure about how to sell on WhatsApp, here are some quick tips and tricks:
Share Your Products With Friends
Your friends and family have the highest probability of being your first few customers. Therefore it is important that you let the people on your contact list know about the products you are selling. You have multiple ways to let them know about it. However, the most straightforward approach would be to post a status from your business account.
You can also consider sending a personal or direct message to friends and family to let them know about your business and products. It is also important to take their genuine feedback about your products/services and work on improving some of the existing flaws.
Make Use of Cross-Platform Sharing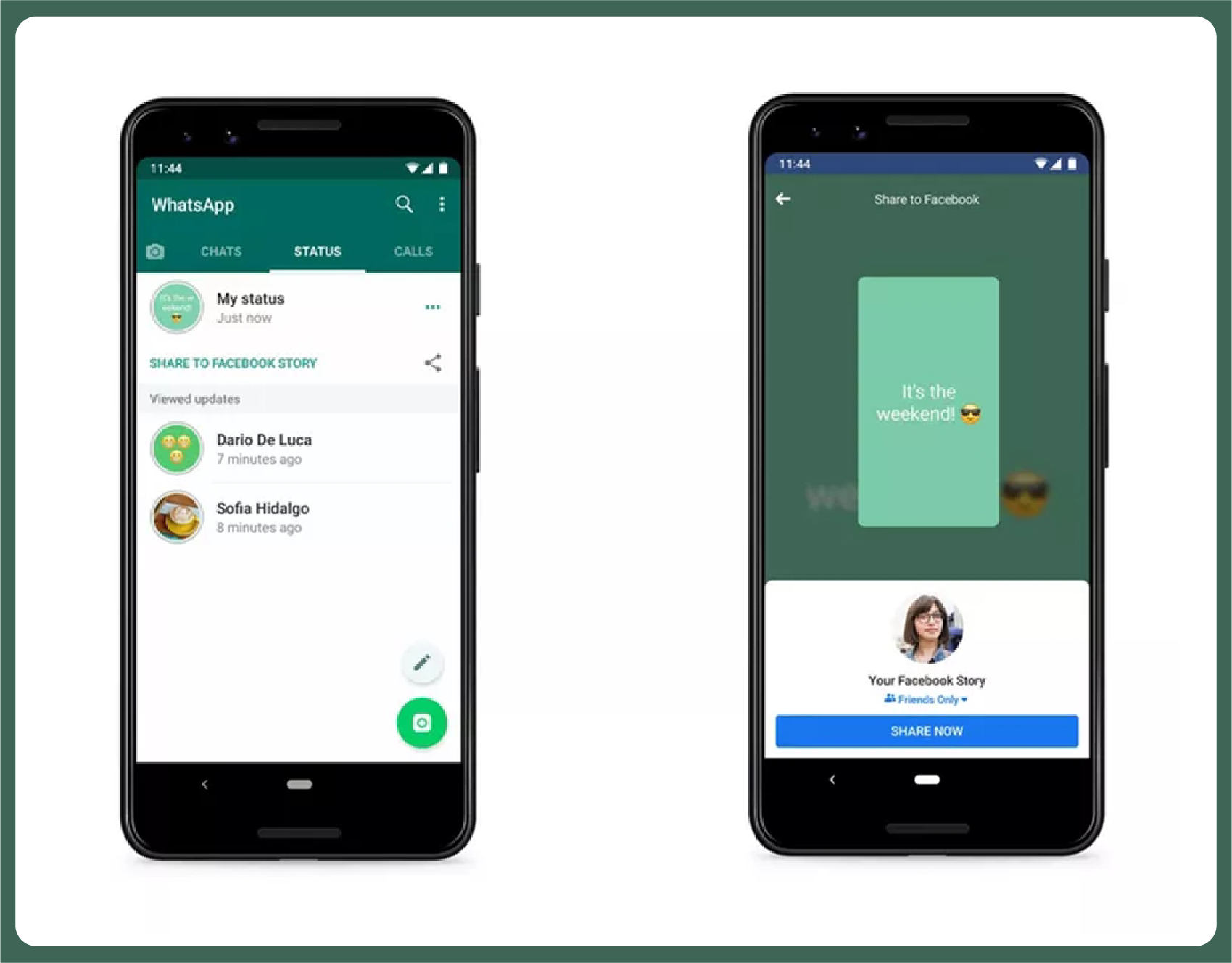 If you have any of your social media handles like Facebook, or Instagram linked to your WhatsApp business account, you can easily share your status on the respective platform. This feature is useful in getting the word out that your products are available for purchase from WhatsApp.
WhatsApp Business, contrary to how WhatsApp Messenger works also allows you to add a website to your profile. You only need to go to edit your profile and add your website to activate this feature.
You can also share your WhatsApp Business page by clicking the share button on your profile. Choose to share either the full link or shortened link to promote your WhatsApp Business.
Join Buy and Sell Groups on WhatsApp
There are plenty of buy and sell groups on WhatsApp that allow you to share products with a wider audience. Most of these groups are created by sellers themselves, and therefore allows members to share their products.
As the objective of these groups is to offer a platform to buy and sell products on WhatsApp, you are free to promote the products and have better chances of finding someone who is looking for the same.
If you are having difficulties in finding buy and sell groups on WhatsApp, you need to head over to Facebook and search for WhatsApp buy and sell groups. There are also Telegram channels dedicated to helping you find WhatsApp groups.
The last two options you have is to do some research and go through Google search results until you find invite links to WhatsApp Groups. You can also consider creating your own buying and selling group and gradually work on improving the number of members in your group.
How can you collect payments on WhatsApp?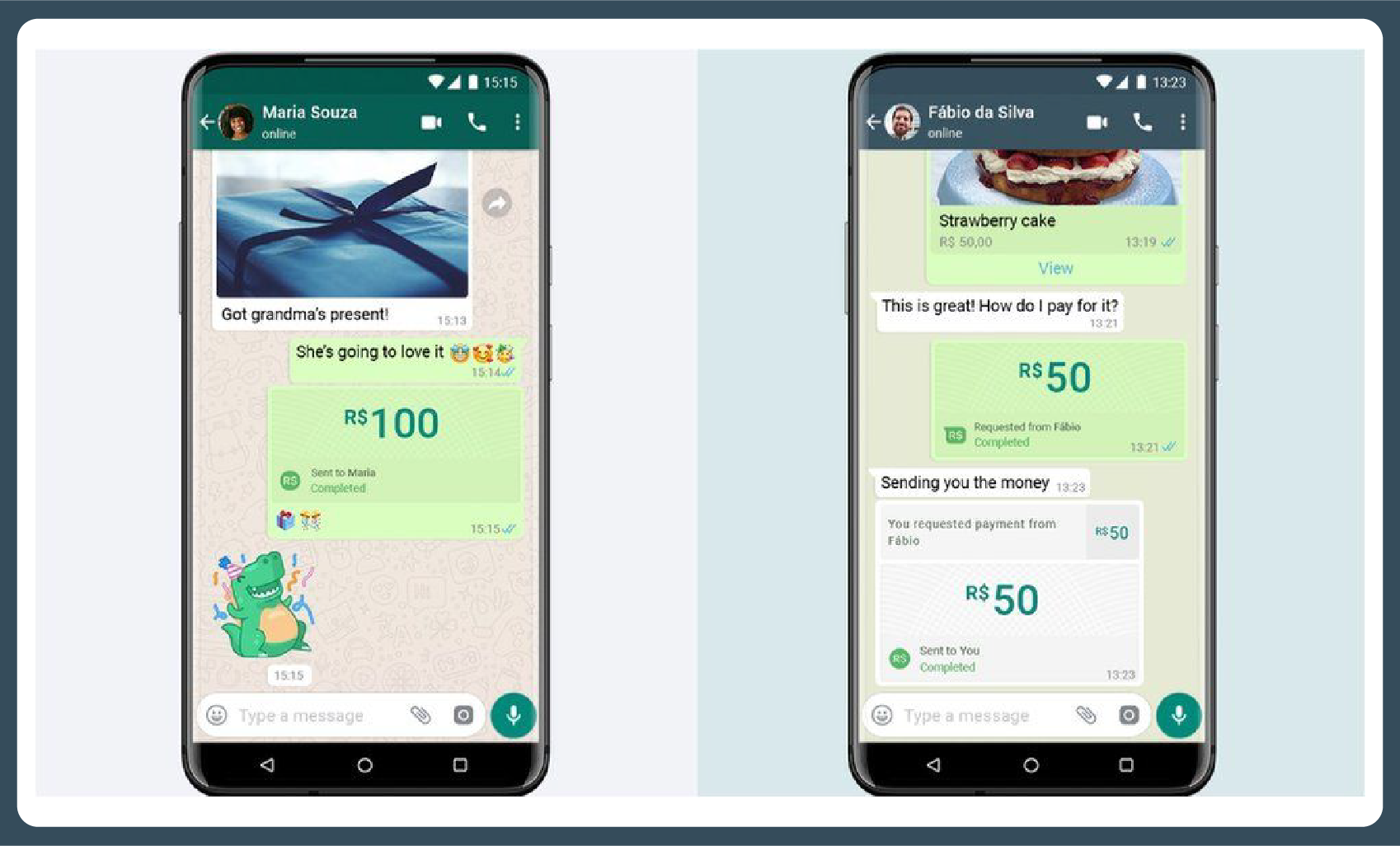 There are several methods to collect payment from your buyers on WhatsApp. You can either depend on WhatsApp's own digital wallet WhatsApp Pay or go with alternatives like net banking, or cash on delivery. Here are some of the common payment methods and how you can use them:
WhatsApp Payments
WhatsApp allows you to send and receive payments online by directly transferring the payment to the receiver's bank account. This is a feature that is still being rolled out across different countries and might still take time to reflect on your WhatsApp Business account.
You only need to verify your bank account and add it to your WhatsApp Business page to have this feature activated.
Net Banking
If you do not have access to WhatsApp Payments, you can consider asking the buyer to send the money directly into your bank account through net banking. Once you get confirmation of the payment, you can proceed to dispatch the product.
Cash on Delivery (COD)
There will always be customers who would prefer opting for Cash on Delivery (COD) instead of digital wallets or net banking. You can consider giving them the option of cash on delivery and using services that dispatch couriers and receive payment as cash on delivery.
If you are a local business, you can consider going for personal delivery if the order location is within a short distance.
How to Manage Shipping and Delivery?
Now that you know how to sell on WhatsApp, the next step is to understand how you can ensure that the product reaches the buyer in the fastest possible way. Approaching reputed courier services like DHL, DTDC or FedEx is your best shot at making sure that your orders are delivered at the earliest.
You can also consider checking out some of the local courier agencies and see if they offer a better deal than the reputed courier agencies.
WhatsApp Business FAQs
1. How do I list my products on WhatsApp?
It is very easy to list out your products on WhatsApp Business. Here is a step by step guide on how you can do the same:
Open WhatsApp Business and click on 'More Options'.
Proceed to Settings, and click on Business Tools.
Press the Catalog option and tap on the 'Add New Item' option.
Tap the plus button and click on add images.
Select the image you wish to have on the catalog
Provide the product or service name, price, description, website link and service code.
Tap the save button to save your catalog.
2. How do I checkout on WhatsApp business?
WhatsApp Business follows the traditional e-commerce model and requires users to add the product they wish to purchase to their cart. Once that's done, simply proceed to checkout and make your payment.
Click on the shopping button (store shaped symbol on business profiles) to open a catalog of the products. Pick out the products you wish to purchase and add them to your cart. Once you are done, click on the 'Message Business' option to checkout by letting the seller know what all products you wish to order.
3. How much does it cost to use WhatsApp Business?
WhatsApp Business is free to use software that was created to help out small businesses to promote online sales. WhatsApp Business does not charge anything for using their services or highlighting product catalogs on their platform.
Summing up,…
If you are a small business or startup that depends heavily on online sales or has budget constraints, it is best to sell on WhatsApp. Even established companies can consider exploring the potential of WhatsApp Business to promote and sell their products.
Thanks to their popularity, as one of the leading social media platforms, there are always possible customers on WhatsApp. Following some of the tips and tricks that we covered can help you start selling products on WhatsApp.