Beginner
How to Sell on Instagram
Instagram has tremendous sales potential as an eCommerce platform. Here's how you can profitably market and sell on Instagram.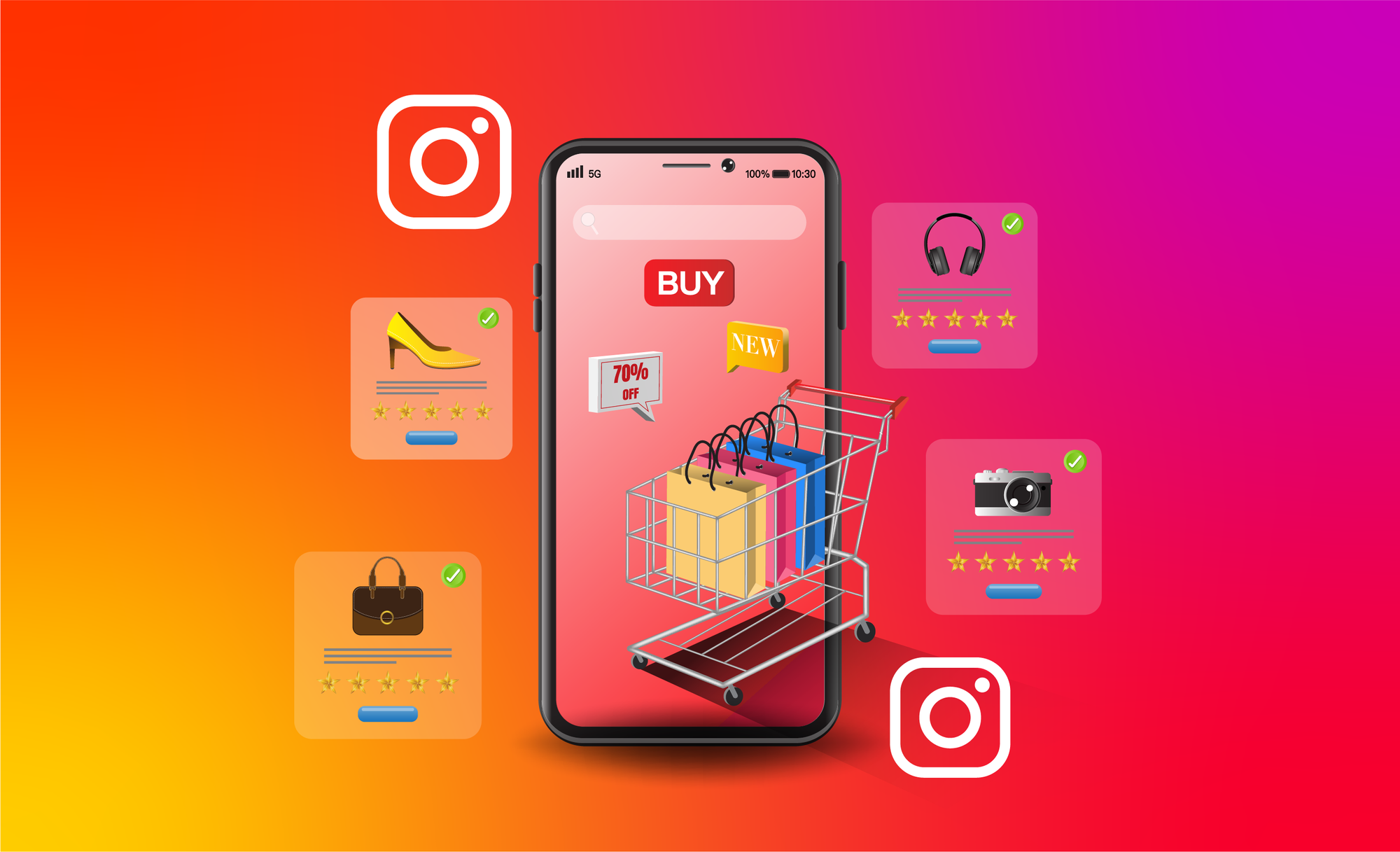 Instagram is no longer just a platform for sharing pictures.
Although it began as a photo-sharing social network, the introduction of video content like IGTV and Reels opened up endless possibilities for creators.
Instagram is becoming one of the most popular platforms for influencers and companies to promote brands and products.
Knowing how to sell on Instagram can help you share content and generate revenue from it.
How to Sell Products on Instagram?
Instagram can be a powerful marketing tool to promote and sell products and brands.
So how do you do that?
First, you will need to set up your Instagram Shopping to enable e-commerce on your website. Once that's done, you can start creating posts and promote your products to generate sales.
Here is everything you need to know about selling products on Instagram:
What is Instagram Shopping?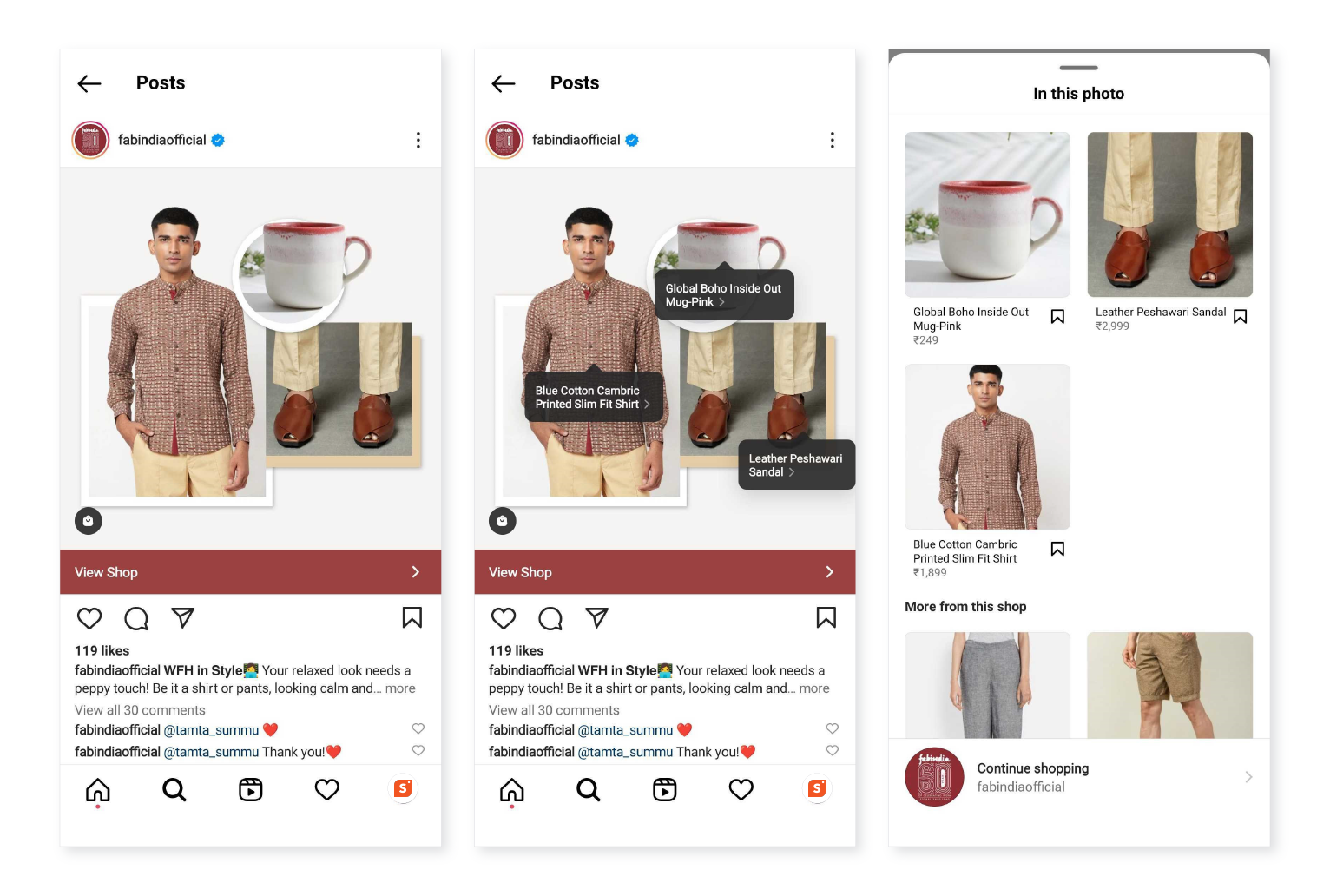 Instagram Shopping is a recent feature from Instagram that allows creators and e-commerce brands to create and share a digital catalogue of their products on the platform.
Even before the introduction of Instagram Shopping, creators were able to sell their products on the platform. However, with the introduction on Instagram Shopping visitors that want to make a purchase are able to learn more about the products in the app itself.
Creators will now no longer have to depend on bio links and link stickers on Instagram Stories to generate sales. Instead, anyone can directly visit the storefront on Instagram, scroll through the catalogue, add products and proceed to checkout.
In most cases, users will only need to navigate outside the app to complete the transaction. The final transaction is usually carried out on the brand's e-commerce website.
The best thing about Instagram Shopping is that the storefront is entirely customizable.
How to Setup Instagram Shopping?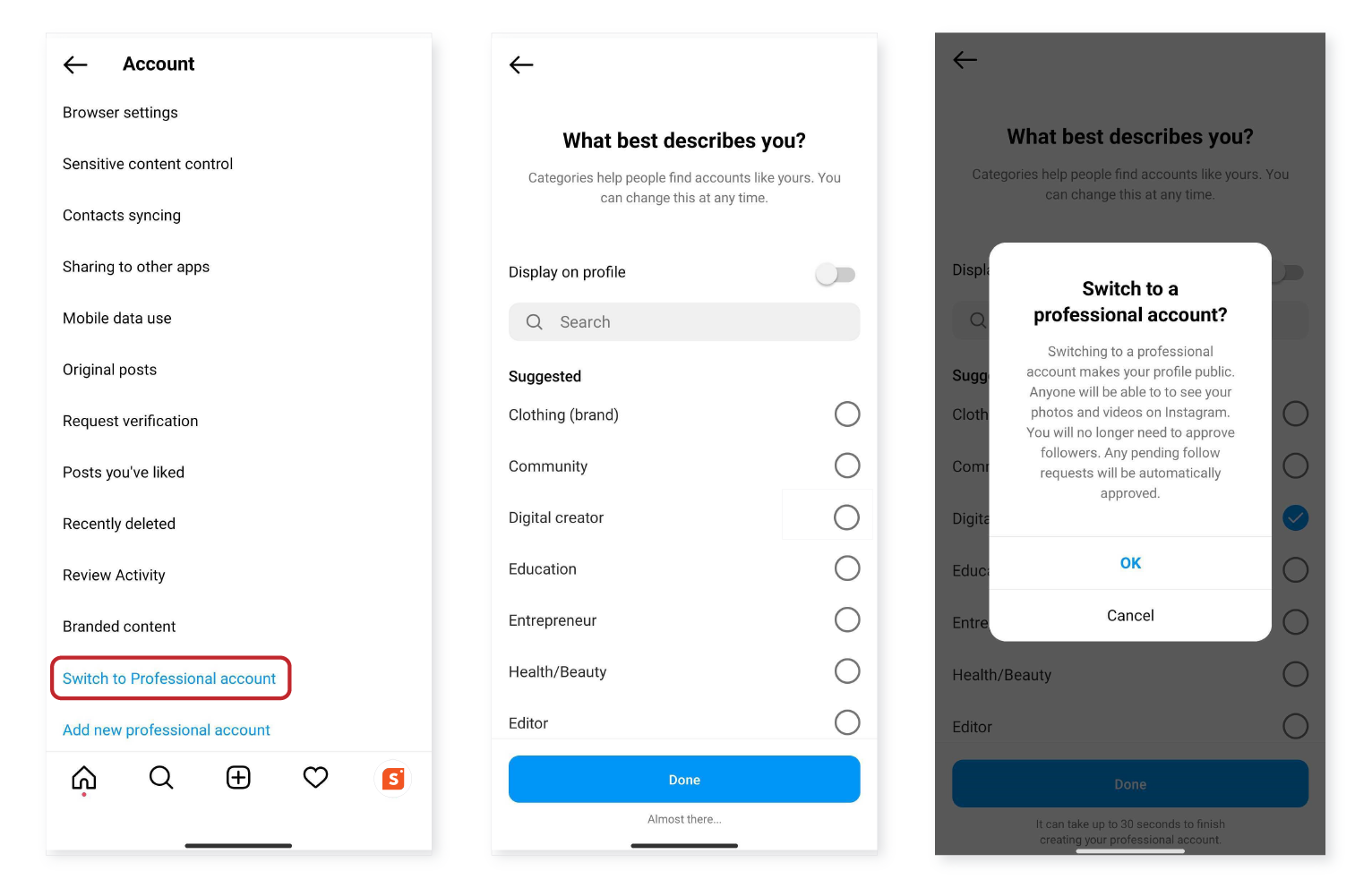 Setting up Instagram Shopping is pretty straightforward.
If you have a personal account on Instagram, you will need to switch over to a professional account to get access to Instagram Shopping.
The products you intend to sell need to qualify certain criteria that Instagram has set to be eligible to get approved for an Instagram Shopping profile.
The commerce eligibility requirements needed for Instagram Shopping are as follows:
The Instagram professional account must comply with Instagram's Terms of Use and Community Guidelines.
The Instagram professional account must also contain product listings that are available for direct purchase from your website. Your Instagram account must also represent the store or website associated with the domain provided. You may also be asked to complete a domain verification process to confirm that you own your domain.
The Instagram professional account is also required to be located in one of the supported markets for Instagram Shopping. You will lose the ability to tag products if you use a VPN or proxy service to set up Instagram Shopping outside of an available market.
The Instagram professional account must also be authentic and needs to have an established presence. Having a sufficient follower base also helps.
Instagram Shopping is a part of Facebook Commerce surfaces, which include, but are not limited to Facebook Shops, Facebook Page Shops, Marketplace Stores, and Live Shopping. If your Instagram professional account fails to satisfy these requirements at any time, you may lose access to Facebook Commerce surfaces or even have your account disabled.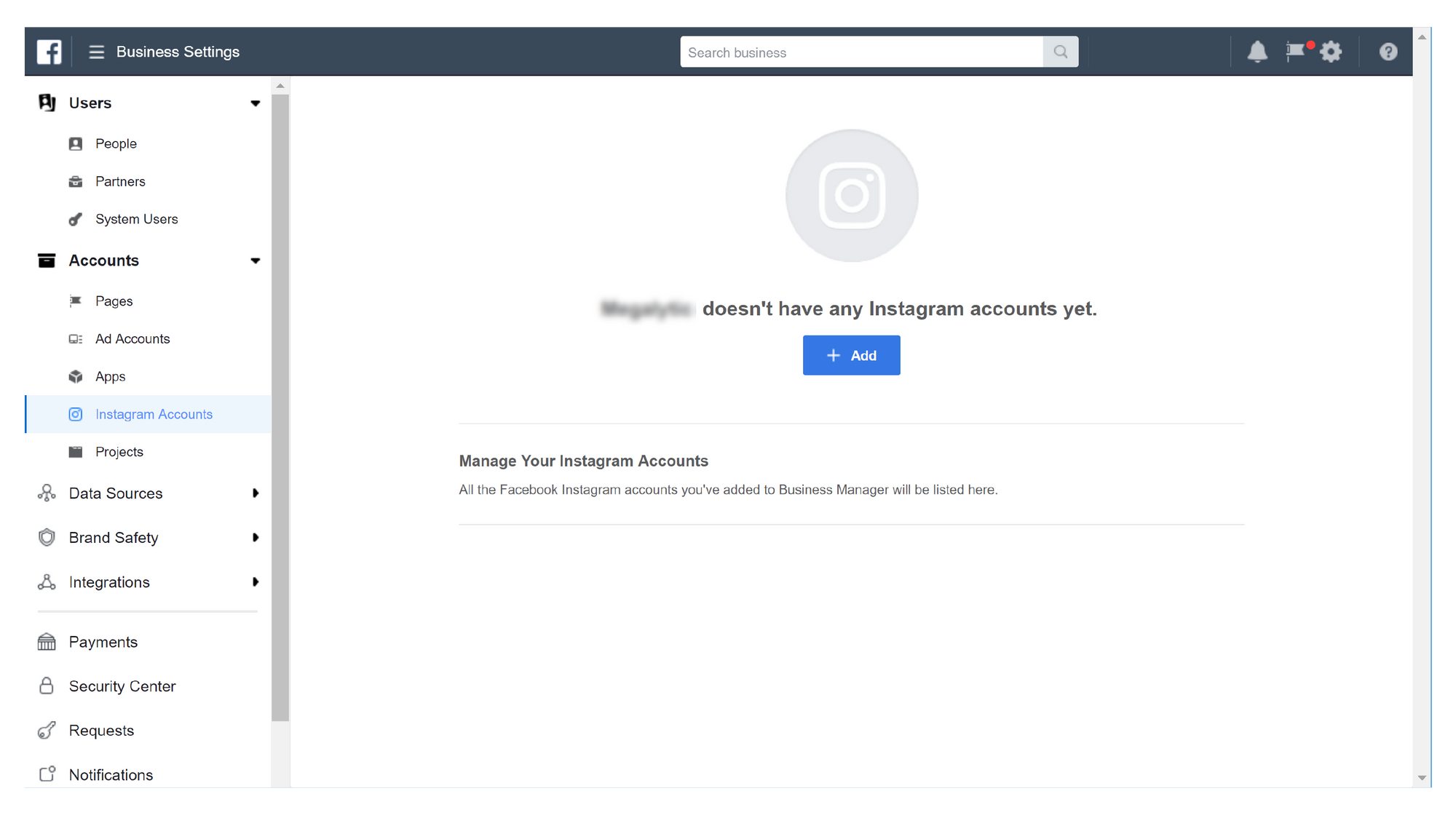 If your Instagram account qualifies these requirements, you meet the commerce eligibility requirements needed for Instagram shopping. Now, you will need to set up your Business Manager account to set up your shop in Commerce Manager.
You can check the list of eligible marketplaces here.
Now, you need to enter the shop details in the Commerce Manager and submit a request to Instagram. Here is a checklist of everything you need to have before sending the request:
Select the checkout method based on how you want customers to complete their purchase.
Next, choose a sales channel by selecting between Instagram, Facebook or both.
Now, add products to your shop by either connecting an existing product catalogue or by creating a new one.
Review your shop and see if everything's set up right and submit the request once you are done.
Business Manager is required to manage your ad account, pages, and people who will have moderator access.
Now follow these steps to set up your shop in the commerce manager or a supported platform in the Instagram app.
Head over to Google Play Store or Instagram App Store to ensure that you have the latest version of the Instagram app.
Launch Instagram on your smartphone and log into your account.
Go to your profile and look for the triple bar symbol (≡) towards the top right corner of the screen.
Now scroll down until you come across the 'Settings' option.
Tap the 'Business' option from the drop-down that appears and look for the 'Shopping' menu.
You will only be able to see this option if your account is eligible for the 'Instagram Shopping' feature and you login from a location that has the marketplace active.
Tap on the 'Shopping' option to activate Instagram Shopping on your account.
Now, select a product catalogue to connect to your professional account.
Click on the done option once you complete these steps.
Please note that Instagram reviews all accounts that want to set up an Instagram Shopping profile, and it can take a few days to complete the review. If you applied for the Instagram Shopping feature and don't see the option, it is more likely because the request is still under review.
5 Tips to Drive People to Buy Your Products on Instagram
Instagram is a really powerful social networking platform where creators thrive from their content.
With the introduction of Instagram Shopping, creators now have the flexibility of making product purchases directly from a photo or video that they come across while scrolling through the feed.
If this is relatively new to you, here are five tips to drive more people to buy your products from Instagram:
1. Add More Information About the Products You Sell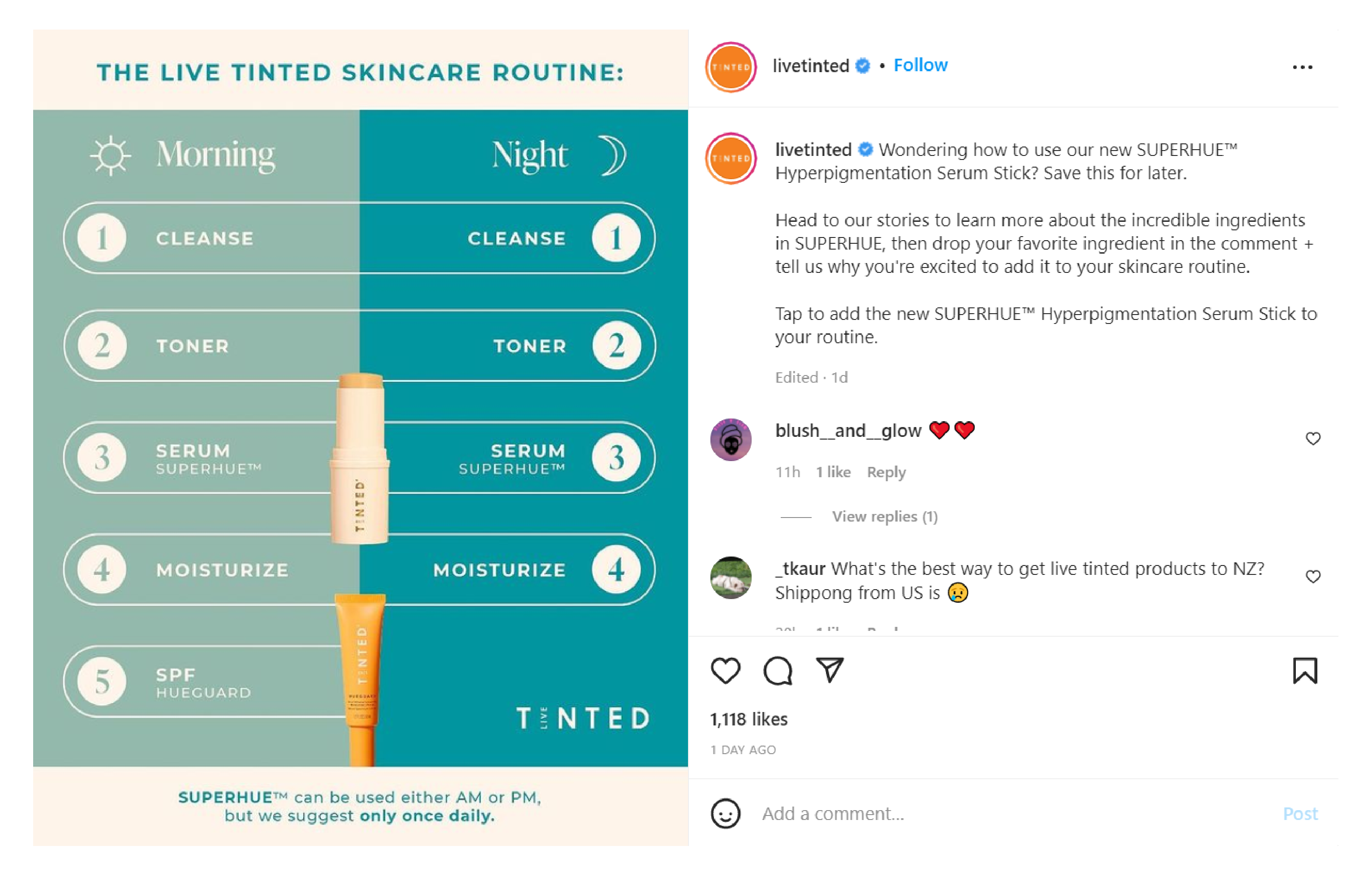 Regardless of whether you sell mainstream products or unique items, it is important to build a reputation and share more details consistently. You can achieve this by regularly posting photos and videos about your product.
You can also re-share these as your Instagram Stories so that even if someone misses out on your update, they get another chance of checking out your product.
It is important that you stay consistent on this and share regular updates so that the chances of a viewer making a purchase after coming across your posts increases. By posting at regular times or days of a week, you can also ensure that the community will look forward to your posts.
2. Create Story Highlights for Your Products on Instagram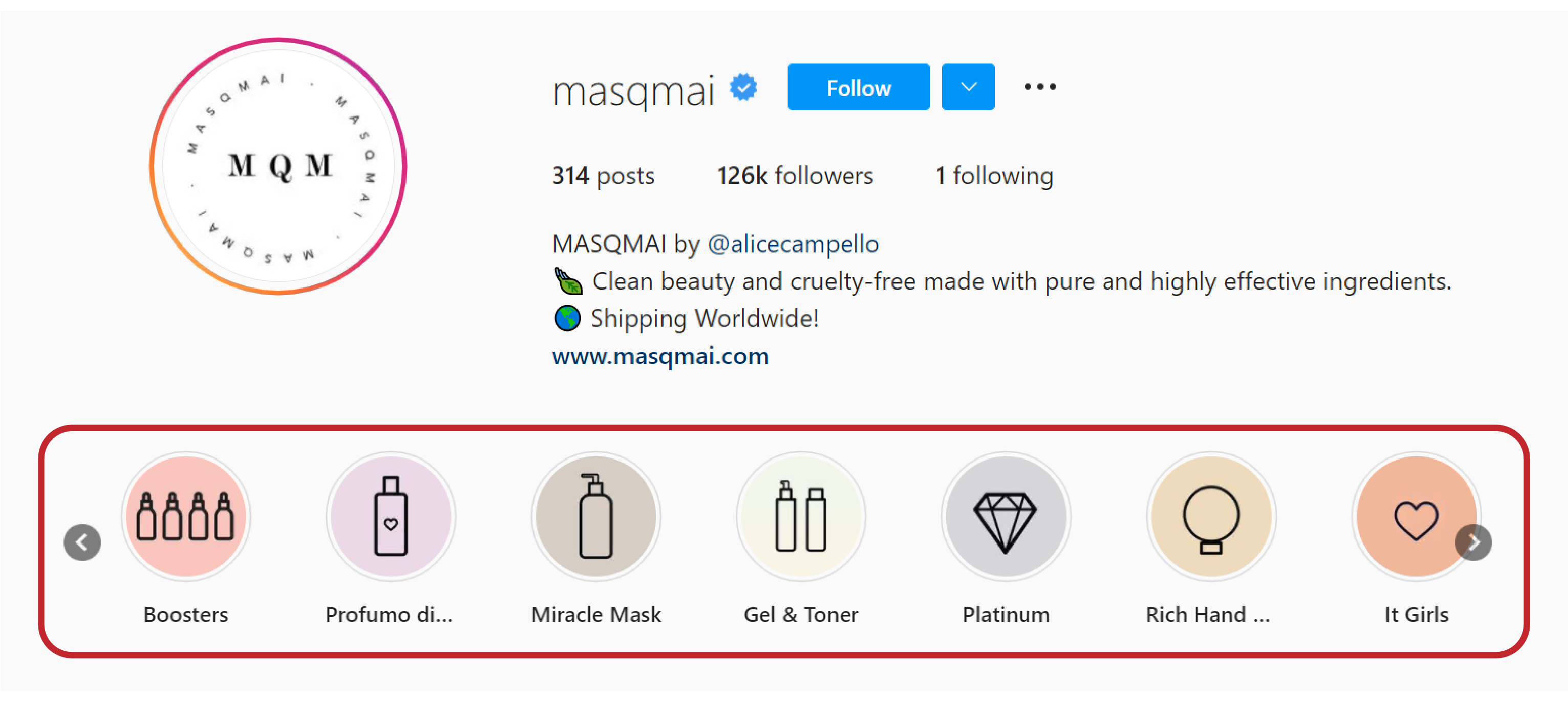 Adding your products to the Instagram story highlights is yet another effective method to improve the discoverability of your product.
Ideally, you should be creating individual story highlights for individual products so that people have more access to them.
Whenever you add a story related to the product or make behind the scenes or updates related to the same product, you can add it to the story highlight. This way, when a random user comes across your profile, they will get all the information about the product.
The benefit of adding a story highlight is that while conventional Instagram Stories disappear after 24 hours, the Instagram highlights will be available for viewers until the creator removes the highlight.
3. Share Customer Feedback as Posts or Instagram Stories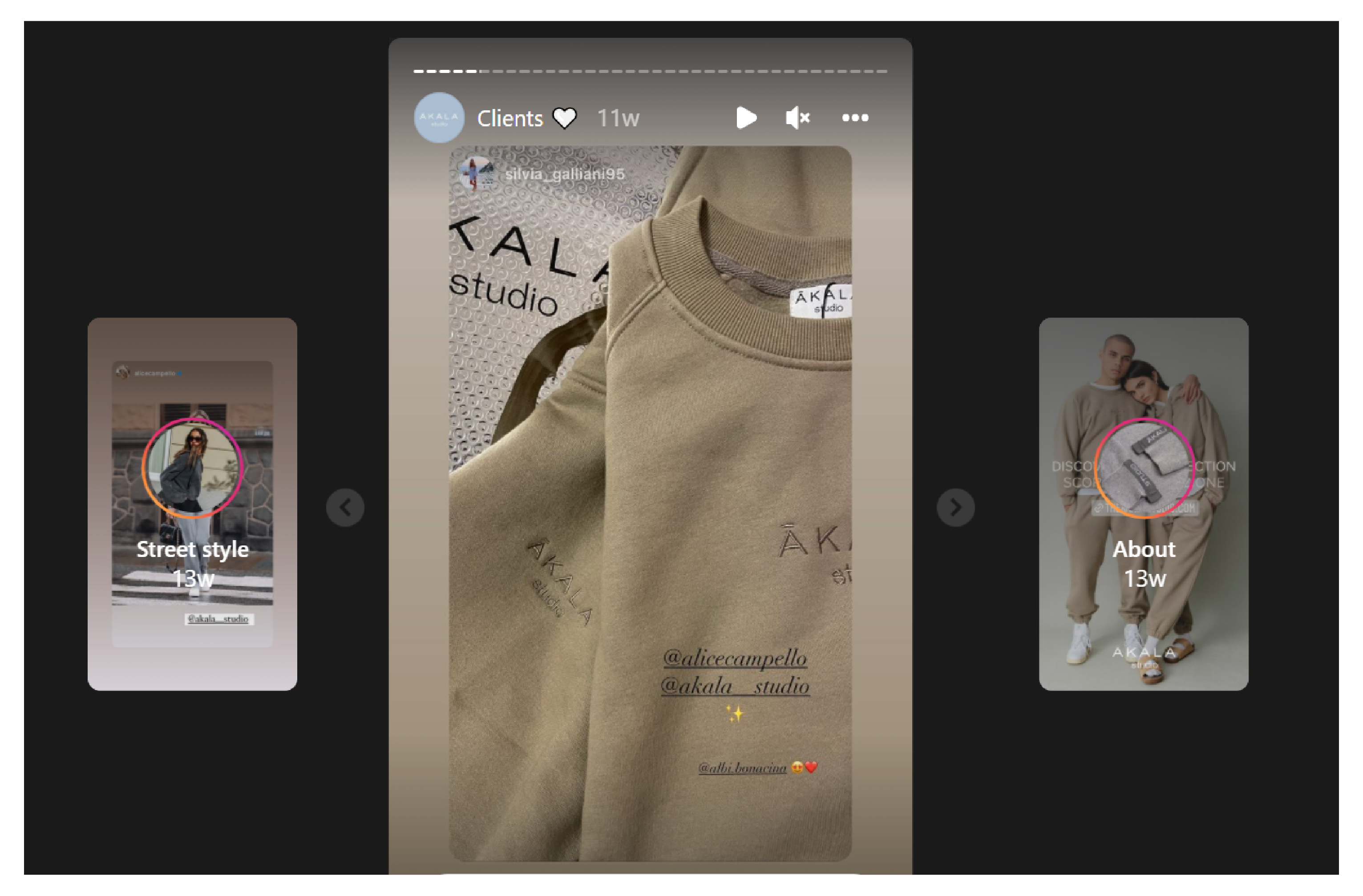 Sharing the feedback from your customers or followers that make purchases from your Instagram Shop is a great way to get the word around.
This is also an efficient strategy to convince your followers who are not sure if they should purchase or not.
There are a few ways to share customer feedback. The easiest option you have is to share the feedback as an Instagram Story. Alternatively, you can also consider editing the feedback as a custom photo and posting it at regular intervals.
You can also consider adding a story highlight that features all of the customer feedback or consider feedback about particular products to their individual highlights.
4. Experiment With Different Types of Posts on Instagram
Instagram now offers creators the option to post content like photos, videos, carousel posts that feature up to 10 photos or videos, and reels.
If you are new to Instagram Shopping, consider experimenting with different formats.
Promote a product as a photo, and promote another as an Instagram Reel and check out the analytics. If a particular format is bringing in more views than the other, try again and see if you are able to replicate similar engagement and drive sales.
If the engagement is more or less the same or has high retention rates, consider making it as your go-to format for building your shop and increasing your overall discoverability rates.
5. Go Live and Take Reviews, Feedback and Introduce New Products
Going live is a great way to increase engagement and bring attention to what your products are all about. They can also be a great platform for community building which will help increase your returning buyers.
Answer questions that people who previously brought your product have or ask for genuine reviews and feedback.
The live feature also works great if you have plans of introducing a new product or have some interesting updates for your buyers. It always helps in the sales of a new product if regular shoppers of your products get an alert in advance.
You can also consider launching a new product through a live stream.
Build up to the live with sneak peeks and small updates about what your new product will be all about. You can also add a countdown timer, build-up to the launch and release the new product when the audience on your live stream peaks.
How to Sell on Instagram Without a Website?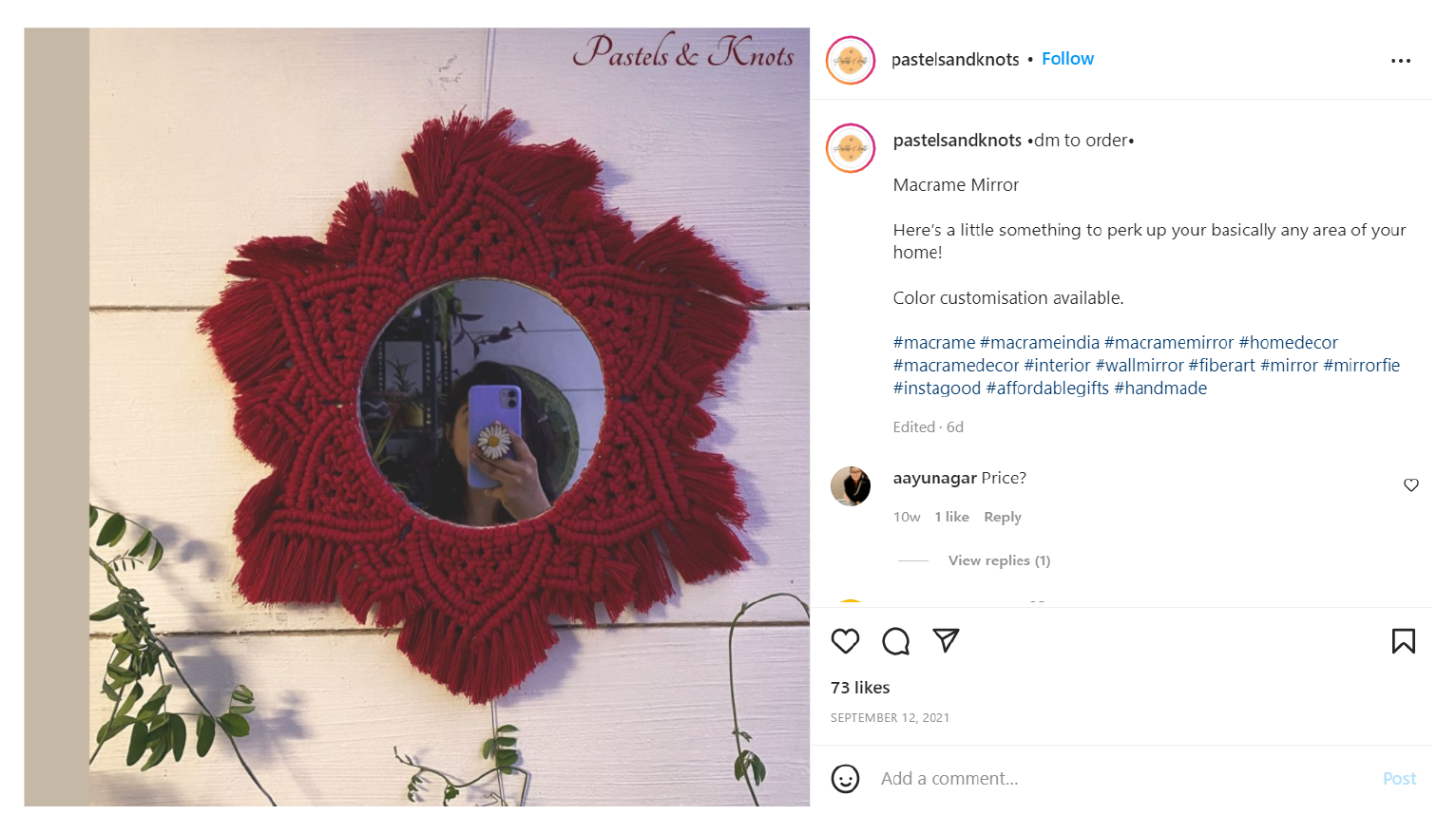 While you do need a domain/website to start selling on Instagram through their Instagram Shopping feature, it is not mandatory to sell products through Instagram.
The Shopping feature is also not globally available and many regions still don't have access to Instagram Shopping. If you are unfortunately someone that does not have access to a website/ domain or Instagram Shopping, how do you sell on Instagram?
Well, the good news is, there is an alternative for creators to sell products on Instagram without a website.
If you have no money to spend on a domain or website, consider adding a phone number that can be used to reach you or someone connected to your business.
Create posts in a photo or video format and let people know that you are selling products and orders can be placed by getting in touch with the contact number. Alternatively, you can also add text like "DM for Orders" and make people place orders as direct messages to your Instagram business.
While these are not as efficient as Instagram Shopping or clickable links that you add in your Instagram bio, they can be used to drive sales and engagement to your business.
You can get in touch with courier services that offer delivery of products or deliver them directly.
Just make sure that you make it clear to your audience about how to place an order. Mention that orders can be placed as DM or via Phone Number in the photo and video posts that you create or caption of your posts.
Instagram Reels is also an effective option to improve overall sales and engagement for your products. Consider making reels that highlight the product you want to sell and make sure to include how someone can place the order in the comments section or caption.
How to Sell Products on Instagram With Shopper?
When you don't have a website, it can be a challenge to sell products through Instagram.
That's where Shopper helps creators by offering a digital storefront that can be used to promote and share your product collections and recommendations.
The sign up process is really simple and anyone on the internet can easily register and create an account on Shopper in a few minutes. Shopper also lets you add product collections that features a group of similar products.
There are also paid subscription plans that give even more creator tools like custom URL for their online store, fully customizable themes and much more. Now that we've got you excited, here's how to get started:
How to create an account on Shopper?
Step #1: Create an account with shopper.com
Head over to Shopper.com and tap the 'Get Started' option that is displayed on the center of the screen, and top right corner of the page. Now enter a name with at least three characters. If the username is not taken, it will show that the username is available.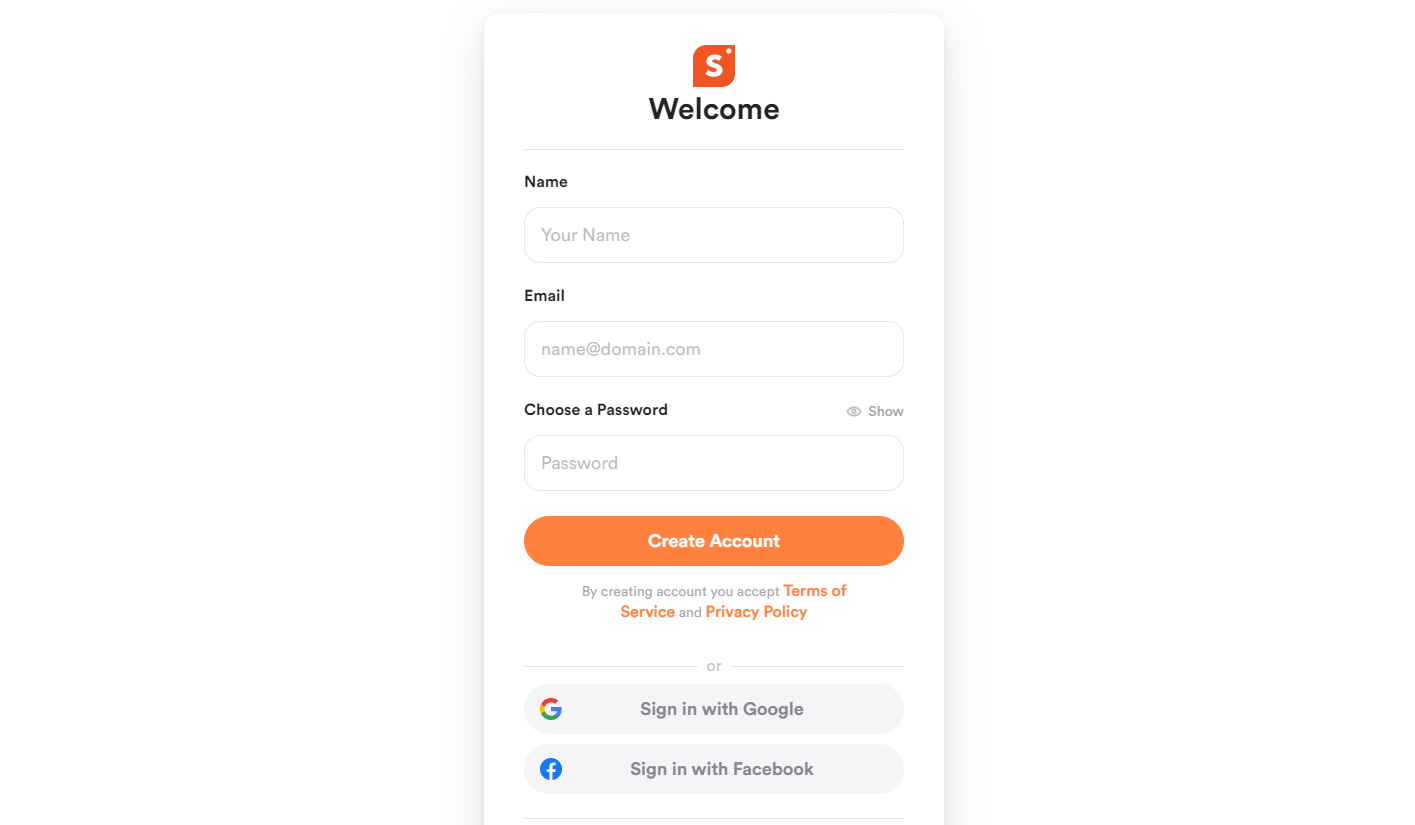 You will then be taken to a sign up page where you need to enter your name, email and password. Once that's set, click on 'Create Account' to get started.
Step #2: Add your first collection
Add the basic details about yourself in the bio and once that's done, you are all set to add your first collection. Collections are basically a compilation of similar products grouped together. To add your first collection, click on the '+Add' option and scroll down to 'Collection'.
Now enter 'Collection Name', describe the collection name  and add tags. Once everything's done, click on the 'Create' option to add your first collection.
Step #3: Add your first product
To add a product to your Shopper profile, click on the '+ Add' option and tap on the 'Product' option. Now copy the URL of the product from it's store and paste it on the 'Enter the Product URL' option.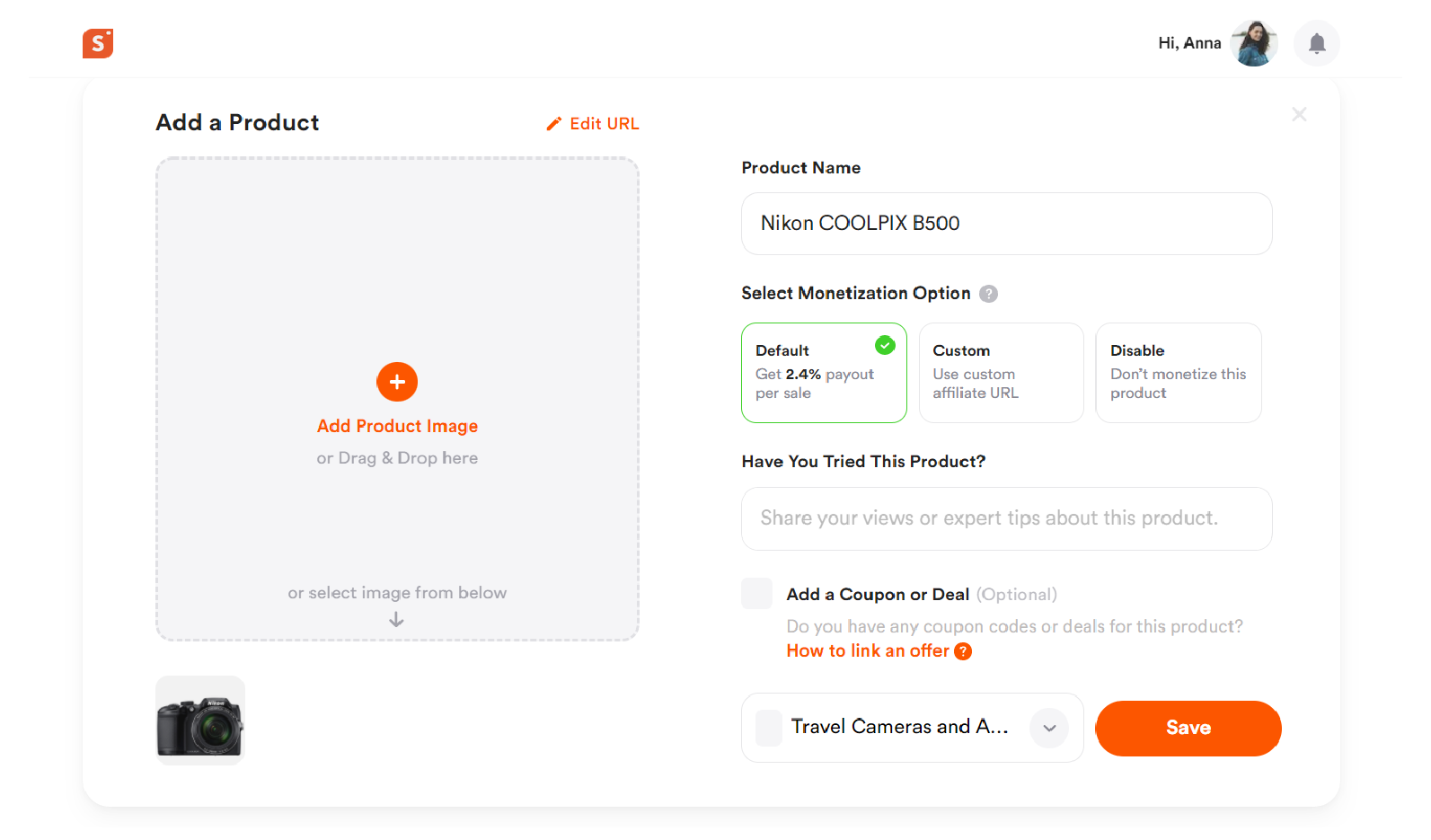 Click on continue and wait for the product image, product name, select monetization, give a review and add coupon or deal (optional). You can also add the product to an existing collection or create a new collection and hit the save button when everything's done.
Step #4: Share it in your social channel
After you save a product or collection, Shopper will give you the option to share the product or collection directly to social media channels like WhatsApp, Pinterest, Facebook, Twitter, and Email.

You can also copy the link directly and share the links as story or link in bio on popular social networking platforms like Facebook, Instagram, and Twitter.
The features of Shopper.com
Add monetization in one click - You can monetize your product recommendations by adding products or collections and enabling the monetization feature. You only need to select either default, or custom to get your recommendations monetized.
Help audience buy easier - Most of the shoppers on the platform share genuine product recommendations with honest reviews that further ensure that your audience get to choose the best products, that are tested and used.
Custom Domain URL - Shopper also features paid subscription plans that offer further benefits like custom URL, which helps you rename the store URL to your own personal branding (how cool is that!).
Link Breakage detection - Many creators on social media platforms  always struggle to generate revenue due to affiliate links breaking. Shopper offers an easy solution to this issue with the subscription plans enabled. Users that have the Creator or Creator Plus paid subscription enabled get access to alerts that give warnings when a link breaks.
It's also really easy to set up an account on Shopper.
So what are you waiting for, head over to Shopper.com and tap that 'Get Started' option to start promoting your product recommendations to your followers on Instagram and the shopping community on Shopper.
Selling on Instagram: Frequently Asked Questions

Does Instagram charge to sell products?
No, they don't. Instagram does not charge a dime for any users that want to sell their products on the platform. The Instagram Shopping feature is also free of any services charges, and you will not have to pay anything to sell products on Instagram. You can share the products with your followers and anyone that searches for related hashtags on Instagram for free.
Do I need a business license to sell on Instagram?
Unless you live in a country where it is required or mandatory to have a business license to sell products through social media platforms, you don't need a business license to sell products on Instagram. However, Instagram does require you to adhere to their community and commerce guidelines and policies. Any violations of the same can result in temporary or permanent account suspension.
How do I accept payment on Instagram?
With the increase in popularity and demand for digital wallet platforms, there are several ways to accept payment on Instagram. However, if it's an easy and efficient mode of payment that you are looking for, it is always best to go for PayPal transactions as it is easy to set up and works well with Instagram Shopping.
How many followers do you need to set up Instagram Shopping?
There is no minimum number of follower requirements to set up your Instagram Shopping Store. Anybody on Instagram can tag products and start selling on the platform. However, if you are planning to make use of the shoppable features of Instagram Shopping, it helps to have some followers as Instagram reviews the authenticity of the account before approving the Instagram Shopping request.