How to prep for Black Friday 2020: Your ultimate Black Friday survival guide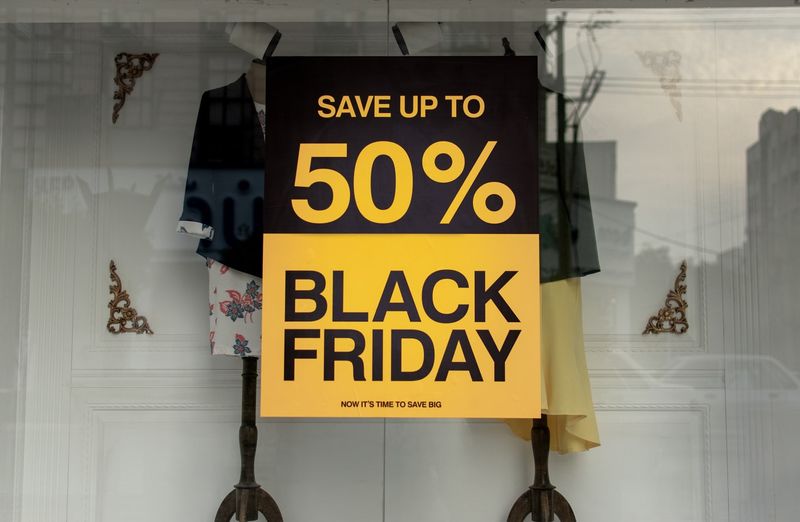 One of the biggest shopping events of the year, known as Black Friday is taking place on 27th November this year. The event is originally celebrated in America and it always falls on a day after Thanksgiving and is then followed by Cyber Monday. Black Friday is the best time of the year to find massive deals and price cuts on your favourite products. And of course, if you have not yet sorted your Christmas presents, it's the time to get shopping.
Why is Black Friday 2020 different?
Black Friday is renowned for shopping deals and crowds in stores. It is also the time of the year where big ticket items from your favourite stores are on sale for far below the usual prices. This year the Black Friday is going to look a little different than the previous years.
Here's how?
Most retailers started Black Friday promotions much earlier this year for two reasons: First, to spread the shopping times so that customers who want to shop in-store won't be in a crowd. And second, to attract consumers early to maintain the market share. Now stores are pushing their deals online to avoid large crowds in stores on a single day, as large crowds are not ideal for social distancing.
The COVID 19 pandemic is challenging the Black Friday experience and it's taking place almost virtually this year. So, if you have already started compiling your shopping list, here's everything you need to know about Black Friday 2020. (As always, make sure that you're shopping safely and wearing a mask!)
How to make the most of your Black Friday shopping?
Black Friday 2020 is predominantly online and large crowds will not be seen on the streets as stores are offering deals online and early. As Black Friday gets closer, you can use the below tips to find the best deals and finish the day with a spare budget.
Start early
Starting to shop early this year is a good strategy, not only because offers are kicking off earlier but also hot products may quickly sell out or fail to arrive at your doorstep on time. The ongoing pandemic has forced retailers to run offers early and also online.
Set a budget and stick to it
The best way to avoid overspending on Black Friday is to set a budget and stick to it. Before you head out on Black Friday, draft a comprehensive shopping list you plan to shop on that day, and about how much you expect those items to cost. That's your budget limit and try to spend within the budget. Haste shopping is a common phenomena on big deals day.
Set price alerts & research pre Black Friday pricing
Set price alerts for the products you plan to buy during the holiday shopping season. Monitor the price change over time and check what pre-holiday sale prices look like. If you find an exceptionally good product deal before Black Friday, then feel free to jump on it.
Track deals by store category
Black Friday has seen heightened shopping activity around categories like home furniture, cooking appliances, TVs, games, smartphones and so forth. You can start tracking the best prices on these popular categories to get the best deals.
Use a price comparison tool
Before you make an online purchase, use a price comparison tool to instantly compare the product prices at top retailers. Always look for the best deals when investing in a product.
Skip the in-store sales and shop online
Since the shift to online shopping has been so successful, there will probably be fewer big in-store promotions this year. More emphasis is placed on online shopping – no reason to attract the crowd — and easy to maintain the social distancing practices.
Follow brands on social media
This tip furnishes great savings, especially during holidays when brands ramp up promotional activities and offer last minute deals in higher volumes, communicated via their social media channels. Start checking a week before Black Friday for offer announcements and deals flyers.
Bag the best deals using coupon aggregator
Heading out on Black Friday without a coupon aggregator will hit your wallet badly. Consider couponing websites like Shopper.com, that aggregates coupons from thousands of retailers and helps buy your favourite products at the lowest price. It isn't unique to Black Friday and you can use it throughout the year. Don't hit the stores on Black Friday without it.
Sign up for retail newsletters
This is the easiest way to stay on top of Black Friday promotions, more efficient and accurate since they come straight from the source. Start paying attention to stores' newsletters a couple of weeks before Black Friday for exciting deals and promotions.
Where to find the best Black Friday deals?
Many popular stores have already announced early dates for their holiday sales. Some of the best places to shop early include:
Amazon
Prime Day 2020 took place on October 13 and 14, and there were deals on all kinds of Amazon products, toys, TVs, appliances and smart home products. Amazon is offering its holiday Dash savings event, before Black Friday sales which offers early deals on fashion, home goods, toys and more. Don't forget to check out Amazon's "Epic Daily Deals". Click here to get the latest Amazon deals.
Best Buy
Best Buy is the strongest US big-box electronics retailer for Black Friday shoppers. Best Buy has already launched Black Friday deals on TVs, laptops, headphones and home theatre equipment and is offering free shipping on all purchases through the holidays. Click here to get the latest Best Buy deals.
Lowe's
Lowe's is a home improvement chain that's a paradise for DIY fixers and handy types. Lowe's announced the "Season of Savings" sale with "one day only", "online-only" deals which started on October 22 and run through December. Find best offers on tools, generators, pressure washers, floor care, and electronics on their website. Most online orders over $49 qualify for free shipping, and you can sign up for the Lowe's Consumer Credit Card to receive an additional 5% off all in-store or online purchases.  Click here to get the latest Lowe's deals.
Macy's
Macy's launched its Black Friday sales immediately after Halloween and now offers best deals on clothes, shoes, home goods and furnishings. Macy's will be releasing its holiday sales information earlier than usual this year to allow customers to spread out their purchasing so it's not a mad dash on Black Friday. Macy's also promotes curbside pickup, buy online pick up in store and same day delivery through DoorDash. Click here to get the latest Macy's deals.
Target
Target's Black Friday deals are online and in stores for the entire month of November, and it's offering "weeklong discounts and digital deals every day" starting November 1. In response to the ongoing pandemic, Target is kicking off Black Friday early in 2020. The retailer is already offering early Black Friday deals on televisions, audio equipment, smart home tech, with new deals every week. Click here to get the latest Target deals.
The Home Depot
Home Depot is a one-stop home improvement superstore that offers competitive prices year-round. The Home Depot's Black Friday sale started in-store and online on Friday, November 6, and will run through December. From the Home Depot app, users can take a sneak peek of all the great deals currently the store is running. Click here to get the latest Home Depot deals.
Walmart
Walmart is synonymous with general merchandise retailing. It's no surprise, then, that it's a great place to find Black Friday deals on small electronics and accessories. Walmart boasts discounts of upto 50% including on small electronics starting early on Thanksgiving eve. Before you head to your nearest Walmart store, download Walmart's app, which has useful Black Friday store maps that showcase hot in-store deals at your local Walmart store. Click here to get the latest Walmart deals.
Staples
Staples is one of the country's leading office supply stores. From November 22 until November 28, Staples will offer savings on a range of products, including laptops, monitors, headphones, gaming chairs, holiday cards and shipping supplies. Black Friday sale offers an unmissable opportunity to cut your business expenses. Staples More Account cardholders get an additional 5% off in-store and online purchases, free shipping for online purchases and $50 off their first purchase of $150 or more.  Click here to get the latest Staples deals.
Kohl's
Kohl's usually runs multiple Black Friday and Thanksgiving promotions weeks before the big shopping days. Check the website frequently for available deals in your area, and remember that promotions are likely to change as the week goes on. And look out for Kohl's instant savings and Kohl's cash, a loyalty currency that can magnify your savings.  Click here to get the latest Kohl's deals.
Generally, the Black Friday discounts last for the holiday weekend, this year due to the pandemic, some retailers have given one whole month for shoppers to shop and spread the cost. Like any other holiday season, beware of online frauds and scams. Buy from only the trusted stores and retailers. Although some of the major retailers may hold the in-store events, strict Covid measures and protocols will be in place such as mandatory mask requirements and limits on the number of people allowed inside the building at one time. This will help in avoiding larger crowds and maintaining social distancing practices.
Stay safe, shop wise and shop online!!!