YouTube
How to Plan Your YouTube Content
Maintain consistency of posting on YouTube by planning your content in advance. Master how to plan your YouTube content in advance with a step by step breakdown on how to plan your YouTube content.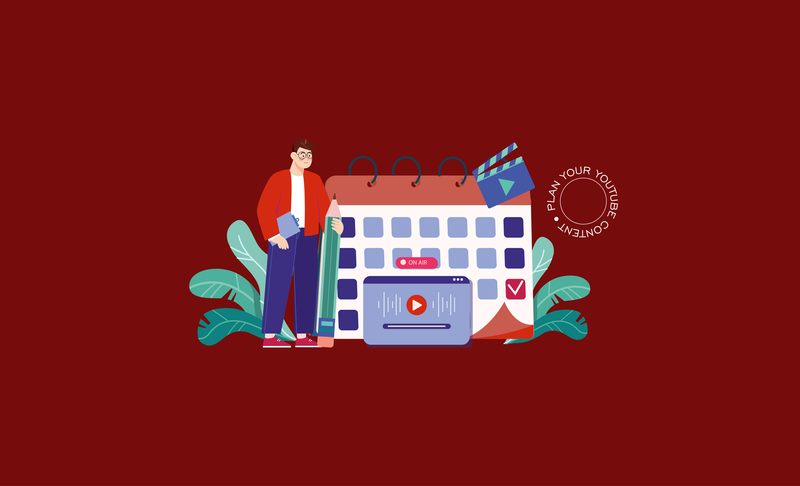 YouTube is an excellent platform for showcasing your creativity through video content.
Success on YouTube often requires hard work, patience, consistency, and innovation.
To grow as a YouTube creator, you need to approach the platform strategically.
That's where a YouTube channel plan comes in handy.
It takes a lot of thought, processing, and work to create the best video content on YouTube, from the title and thumbnail to the content itself.
Let's take a look at some interesting ideas and strategies that will give you all the info you need on how to plan your YouTube content!
But before that, here are some important things to remember:
It takes time to build an audience on YouTube (not applicable to celebrities, and influencers).
Your first video will not be your best video (don't feel discouraged)
Consistency and mental well-being are key to success on YouTube.
Now that you are all fired up to take on the challenges YouTube throws at you, let's begin the step-by-step guide on how to plan your content on YouTube.
Step 1 - Set Goals You Want to Achieve
When it comes to a YouTube channel, every creator has a different reason for starting their adventure on YouTube.
It could be a form of expressing their creativity, earning money, or becoming famous.
The reason could be anything. However, now that you have a YouTube channel, you must have some objectives or the other that you wish to achieve.
To make sure that you stay consistent and motivated, it is always good to start working towards the goals you set, and that's where setting goals you want to achieve, helps!
The only thing you need to focus on, whenever you set goals, is to make sure that you set goals that are realistic, and achievable.
Step 2 - Brainstorm Content Ideas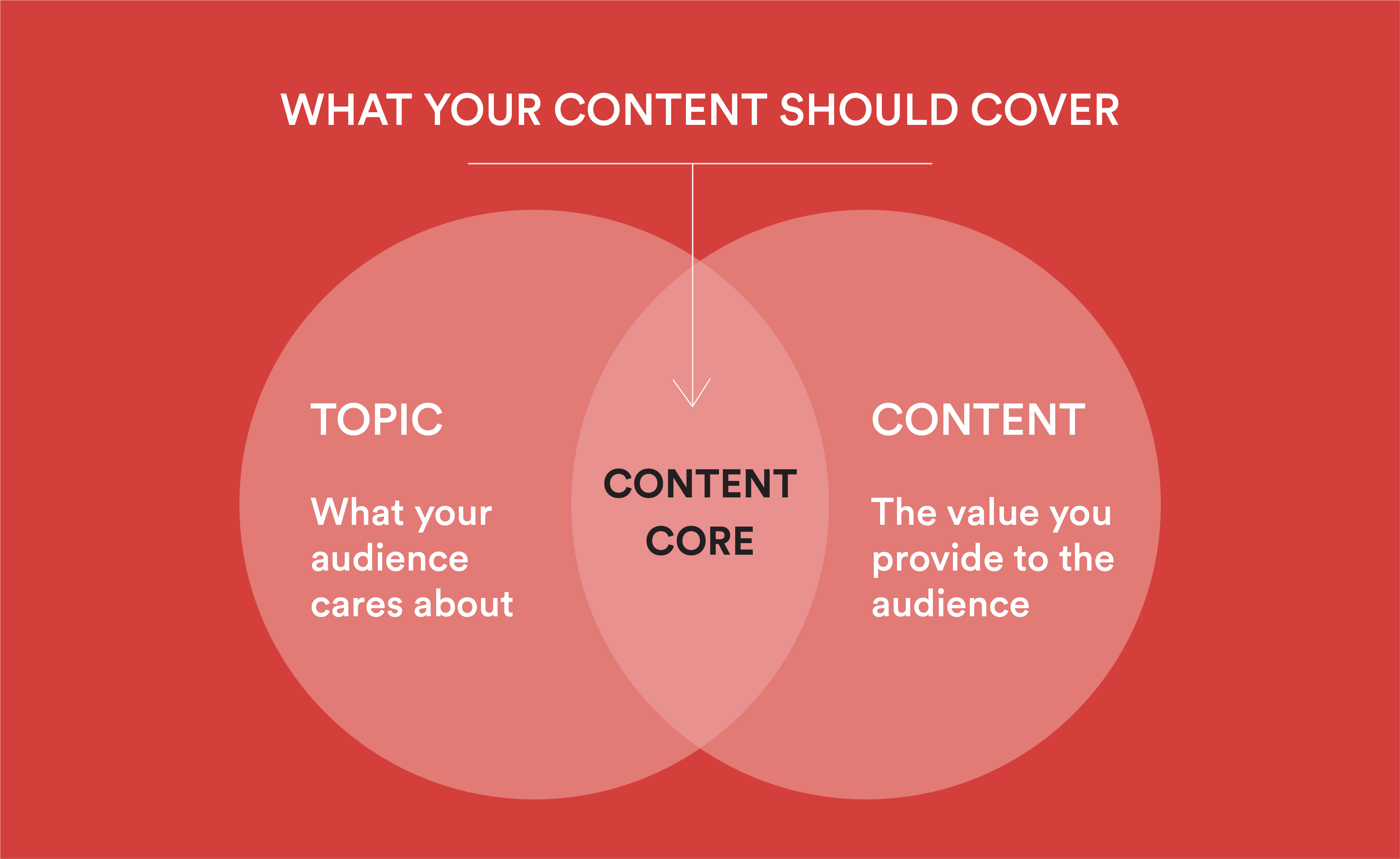 Once you have a clear goal, the next thing you need to start is to brainstorm content ideas.
Spend some time to research what creators in the niche you chose are doing and go through the content they have.
This will give you an idea of how all content works in your niche.
However, it's equally important to draft an idea that is innovative and stands unique from the rest. You need to create an identity on YouTube by adding a touch of personalization to your videos.
Once you get some ideas, note them down, and plan a script.
See how you can create interesting content on some of the most popular topics. So why should you be considering the popular topics instead of any topics that you like?
That's because you instantly increase the chances of people finding your videos by going for popular topics. Since the topics already have an established following, people are more likely to search for the same.
Step 3 - Chart Out a Plan for Your Content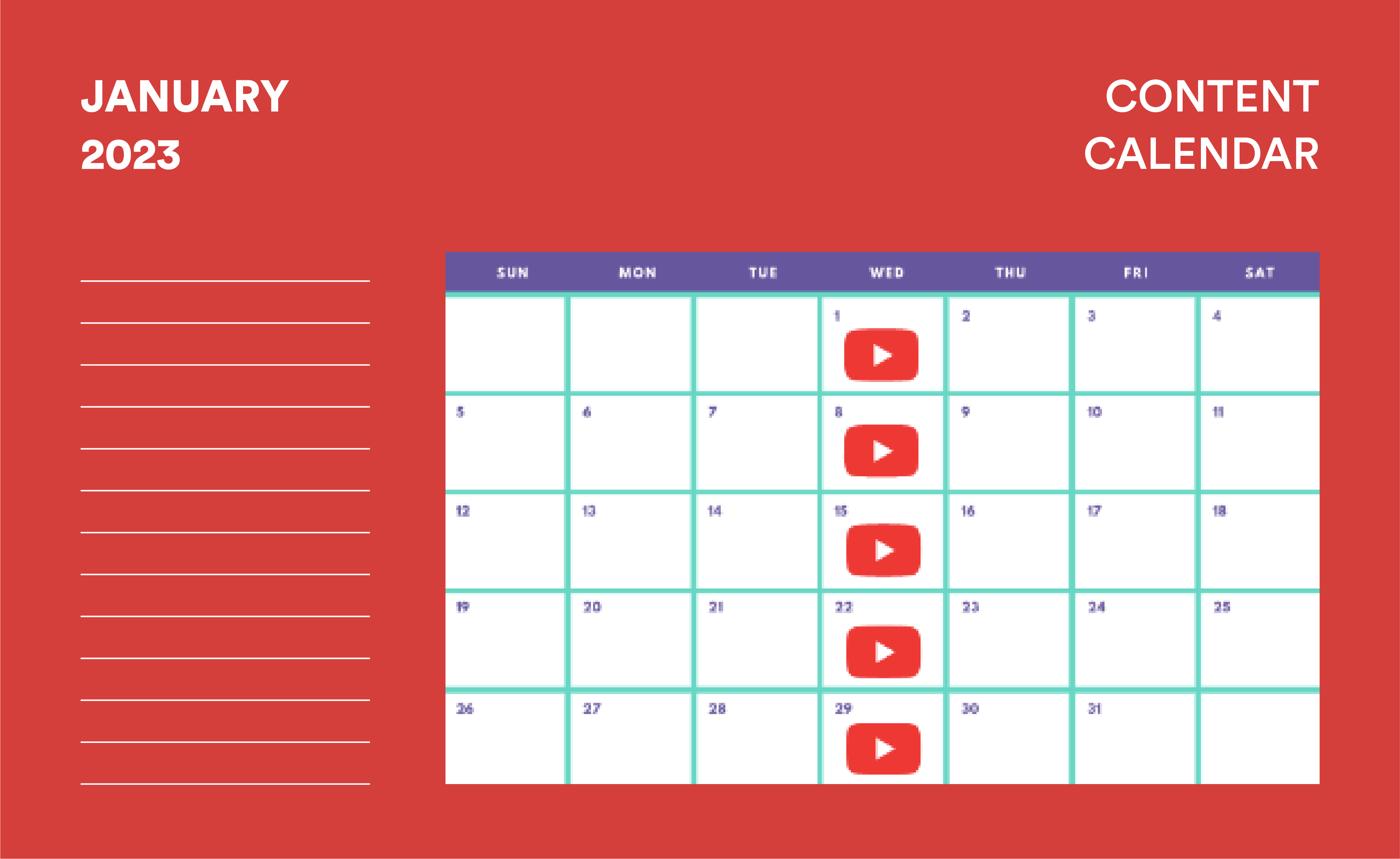 Don't get us wrong - you don't need to spend hours and hours creating a YouTube script.
That's not what we are covering here as well. By charting out a plan for your content, we simply intend to say that you will need to have a plan on how to create content on the topic you choose.
But before that, here is a checklist of things you need to consider:
Find out the intended target audience for the topic
Search your competitors to see how they created content for the topic
Plan how to title the video, and have some ideas about what your thumbnail will be.
Try the auto-complete feature for the topic to get some popular keyword ideas.
Have a basic layout of how you want to structure your video.
Draw inspiration from videos on the same topic (popular and less popular videos as well)
Once you go through this checklist, you will have a great idea of how the overall content will look. This will help you further optimize the video when it's time to publish the final output.
Step 4 - Identify Your Target Audience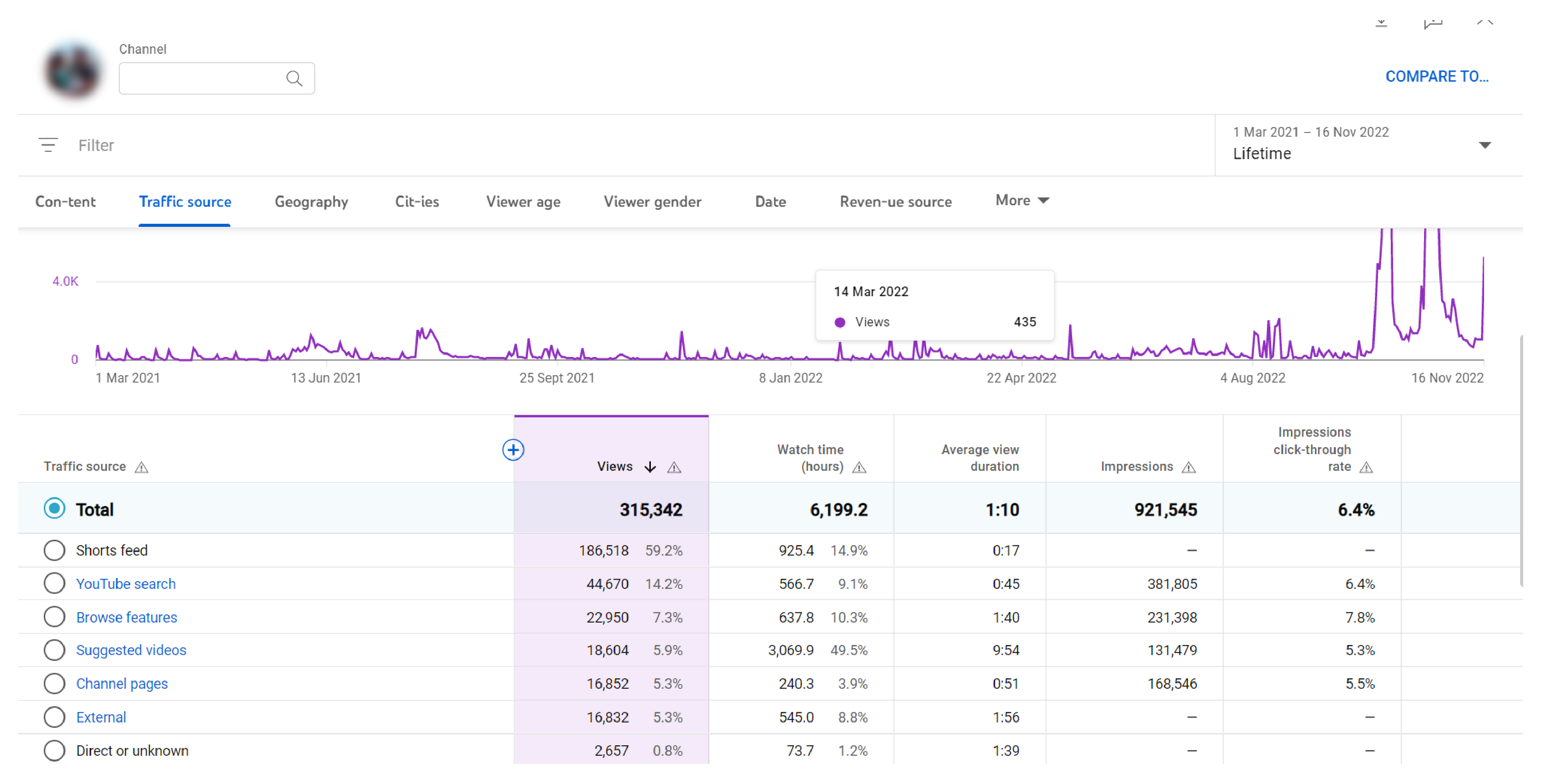 Identifying a target audience is easier said than done.
That's why we are covering this step in detail so that you know how to cater to the needs of your audience for all your videos.
Understanding this step will ensure that you always get the maximum views on your videos.
This will also help you create content that's optimized, and discoverable for the general audience. If you are starting your YouTube channel, this will help you grow much faster.
So how do you find the target audience?
Interestingly, YouTube Studio has you covered with almost all the information you will ever need to find your target audience:
To do that, head over to YouTube Studio and follow these steps.
Scroll down and select the 'Analytics' tab.
In the analytics screen, you will have access to different sub-categories.
From these, make your way to the 'Audience' tab.
Now scroll down until you come across 'Top Geographies'
Click on 'See More' to get a detailed list of all the people coming to your YouTube channel.
If you scroll further down, you will come across 'Age and Gender
Here you will see the percentage of gender, and age group of people viewing your content.
This will give you a good idea about who your audience is, and more information like the gender, and age group of people that mostly watch your content.
Step 5 - Create Your Content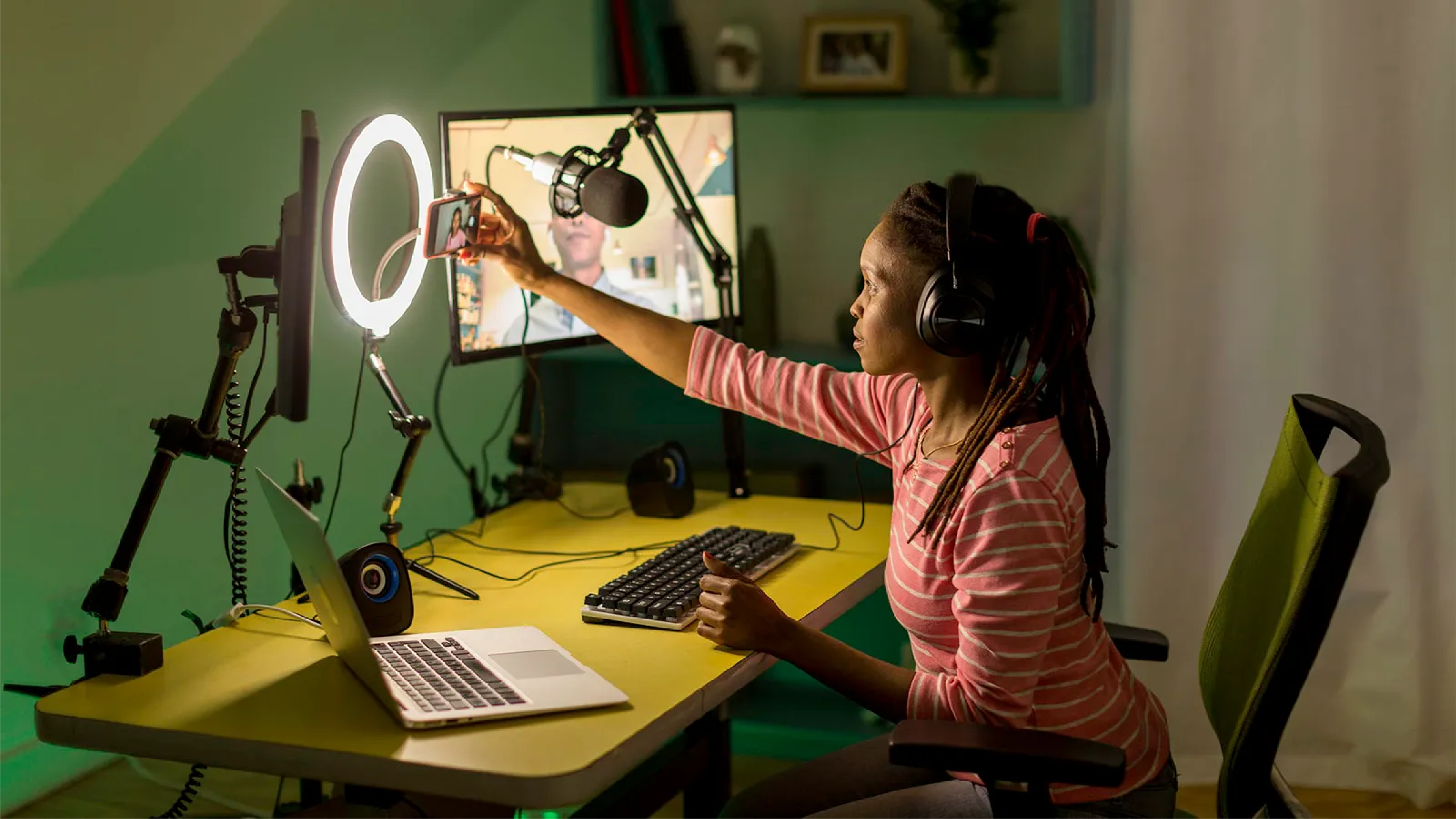 Now that you have covered all the fundamentals, the only thing that's left is to start creating.
Get your gear ready, and start filming. It is also great to spend some time going through the different editing software that you have access to and learn how to use them.
Give the most priority to improving your video and audio quality when you record footage.
Once that's complete, the next you need to be focusing on is optimizing your content with the right keywords, and tags.
You can use some of the keywords that popular creators on the niche and videos with the most engagement have on their content.
Once that's done, you need to find the best time to post your content.
This can be tricky when you start, but once you have enough videos on your YouTube channel, the best time to post on your account will be easy to find.
Step 6 - Plan Your Content in Advance
Now that you know all the planning that's involved in creating high quality for your channel, the next thing you need to be doing is to ensure that you do all this consistently.
When it comes to growing your account on YouTube, consistency is the difference maker.
You can have a video flare up, and bring in heaps of views, subscribers, and engagement. However, if you end up not leveraging on the situation, this growth spurt will be temporary.
To make sure that you have sustainable long-term growth for your content, you need proper planning in advance, and coming up with a YouTube growth strategy.
Ideally, you should have a content plan for at least three to four weeks, all the time.
This will help you post consistently on your YouTube channel, and make the most of seasons and special occasions like festivals, and annual celebrations.
You will also have an idea of what type of content brings in the most views, and double up when there is a growth spurt for a particular topic.
Depending on the type of YouTube content you create, you can plan in advance.
Regardless of how you approach the planning, what's most important is to make sure that you don't break the consistency.