Expert
How to Make Money on Twitter
Would you like to learn how to make money on Twitter? These are 5 easy ways to make money on Twitter, monetizing one of the most popular social media platforms!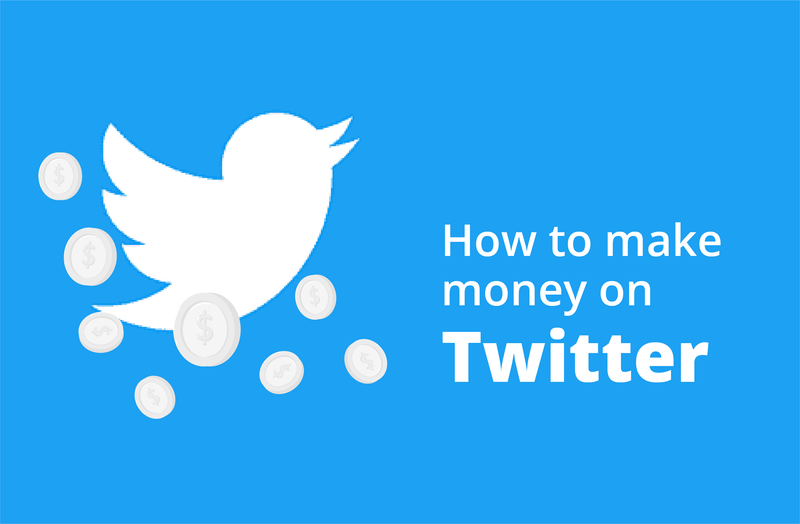 Has it ever occurred to you that you might be able to make money from Twitter?
Yes, it is true. Unlike YouTube, there is no direct, monetization policy of Twitter, where you get paid for your content directly.
There are multiple ways in which you can start earning from your Twitter account.
So let us undertake a journey to get to know the steps, by which you can start thinking of different avenues to start earning from Twitter!
Steps to Take Before Monetizing your Account
Well before you start with the process of monetization, there are certain fundamental things that you have to keep in mind. You will first need to have a large and trusted audience base to go ahead with the learning process. You will have to focus on building a wholesome Twitter account for yourself.
Through your Twitter account, you will have to make yourself more presentable. Remember you have to build a long-lasting and extraordinary impression among your audience. You have to be unique and stand out from the crowd. Try to design your Twitter handle accordingly.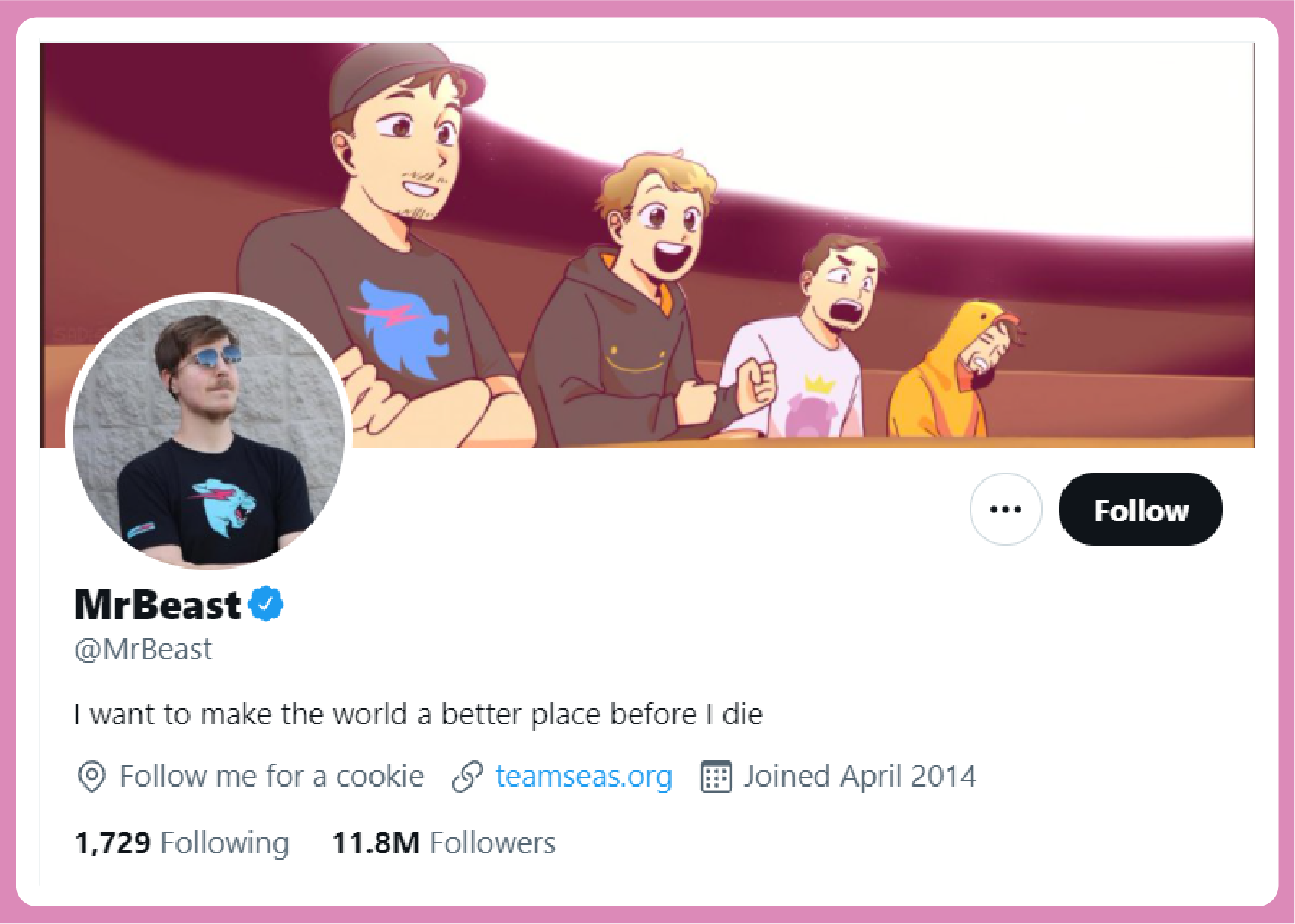 The first thing you need to focus on is your own image- literally! Use a good quality profile image as your display picture. You can take the help of a good digital camera. You can also use smartphones with good picture clicking quality. Remember your picture is the only visual appearance of yourself that is going to make an impression on the audience.
After you are done with your profile picture, you can include the website link, if you have one or if you are representing a brand or an organization. Along with the URL, you will also have to make sure that you have a short but interesting bio.  Just like your profile picture reveals your personality visually, your bio reveals it through the written word.
Keep your Twitter handle name simple and easy to recollect. It should be short,  direct and identifiable.  You can add an emoji to your name to provide a visual reference.
Like your profile picture, your cover picture should also be neat and presentable. You can use your background picture to advertise. Your profile should present itself as a professional one.
You have to be regular with your content. Not only do they have to be of enriching quality but also consistent.
Finally, you will have to take help of the accounts which have greater reach than you currently. You can learn a lot of things from those accounts. You can directly message them and enquire about how they managed to secure so many followers and how they were successful in engaging them into their content.
After you are ready with these steps you can proceed to the final process of earning money from your Twitter handle.
Different Ways to Monetize your Twitter Account
1. Use Tip Jar on Twitter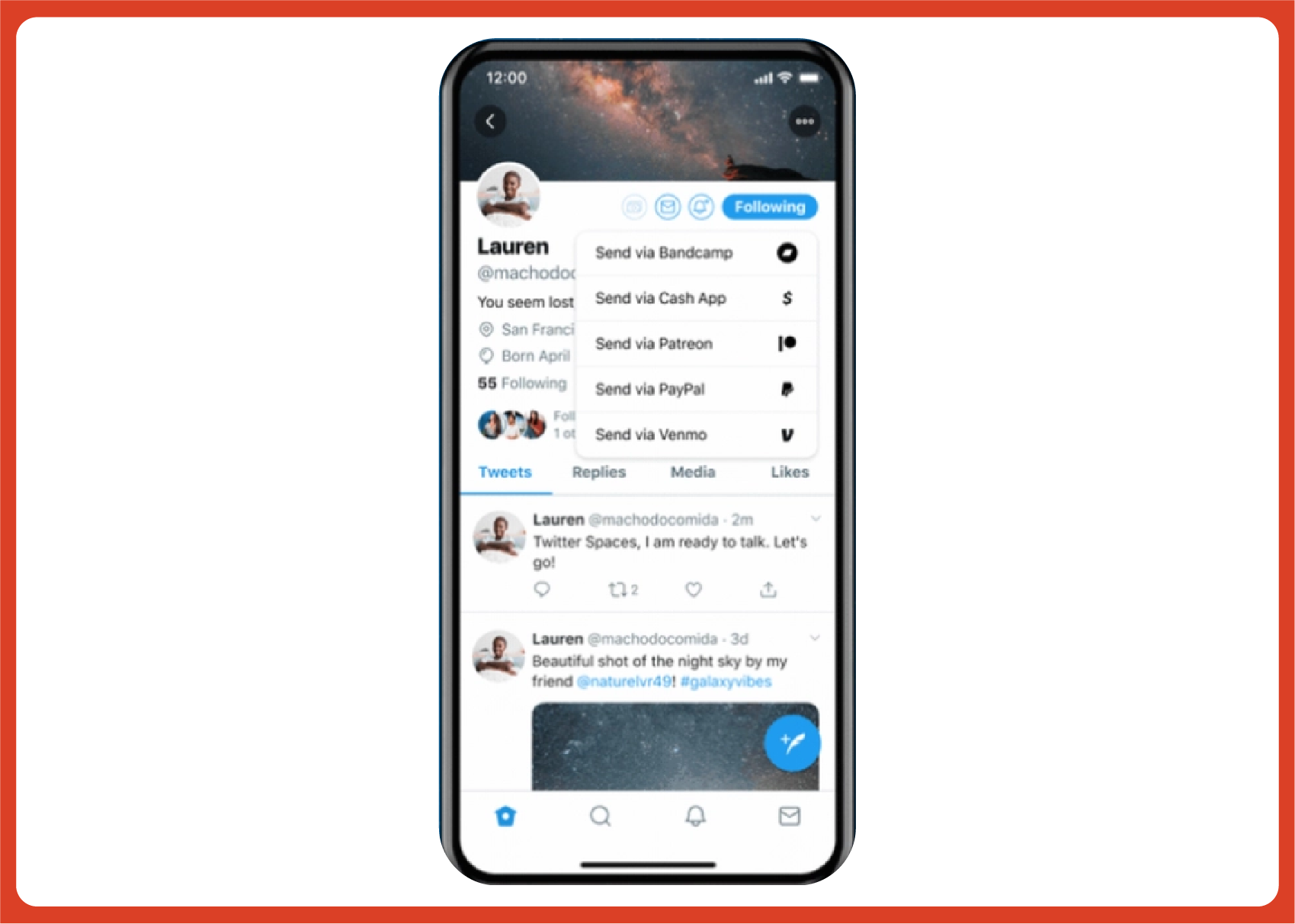 Twitter has introduced this new feature called "Tip Jar"  with which you can receive money as tips from your audience online. On the profile page, an icon can be added next to the follow button. Through the Tip Jar, the people who add it to their profiles can enable a list of payment options or platforms through which their audience can support them.
2. Write tweets for other accounts and brands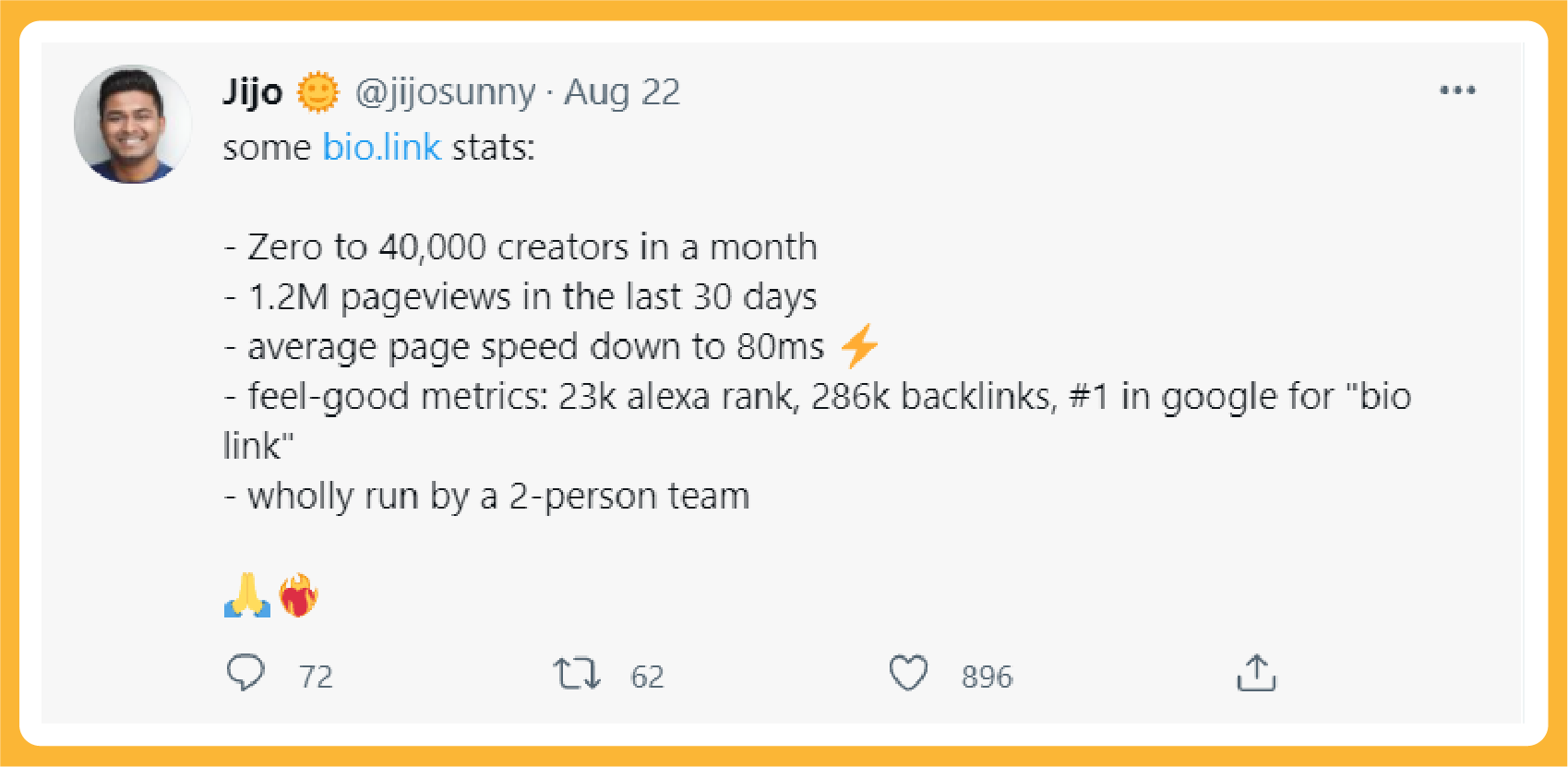 You can start earning money by writing tweets for other tweet handles. You have to first build up a brand for yourself showing your competence for writing tweets. You will have to prove yourself through Twitter analytics.  In order for you to gain traffic and engagement, you will have to put forth a lot of effort. You can collaborate with different brands to tweet about their products.  These are also known as sponsored tweets. Once you have succeeded, you are surely going to have a lot of monetary gains from this.
3. Promote affiliate products on Twitter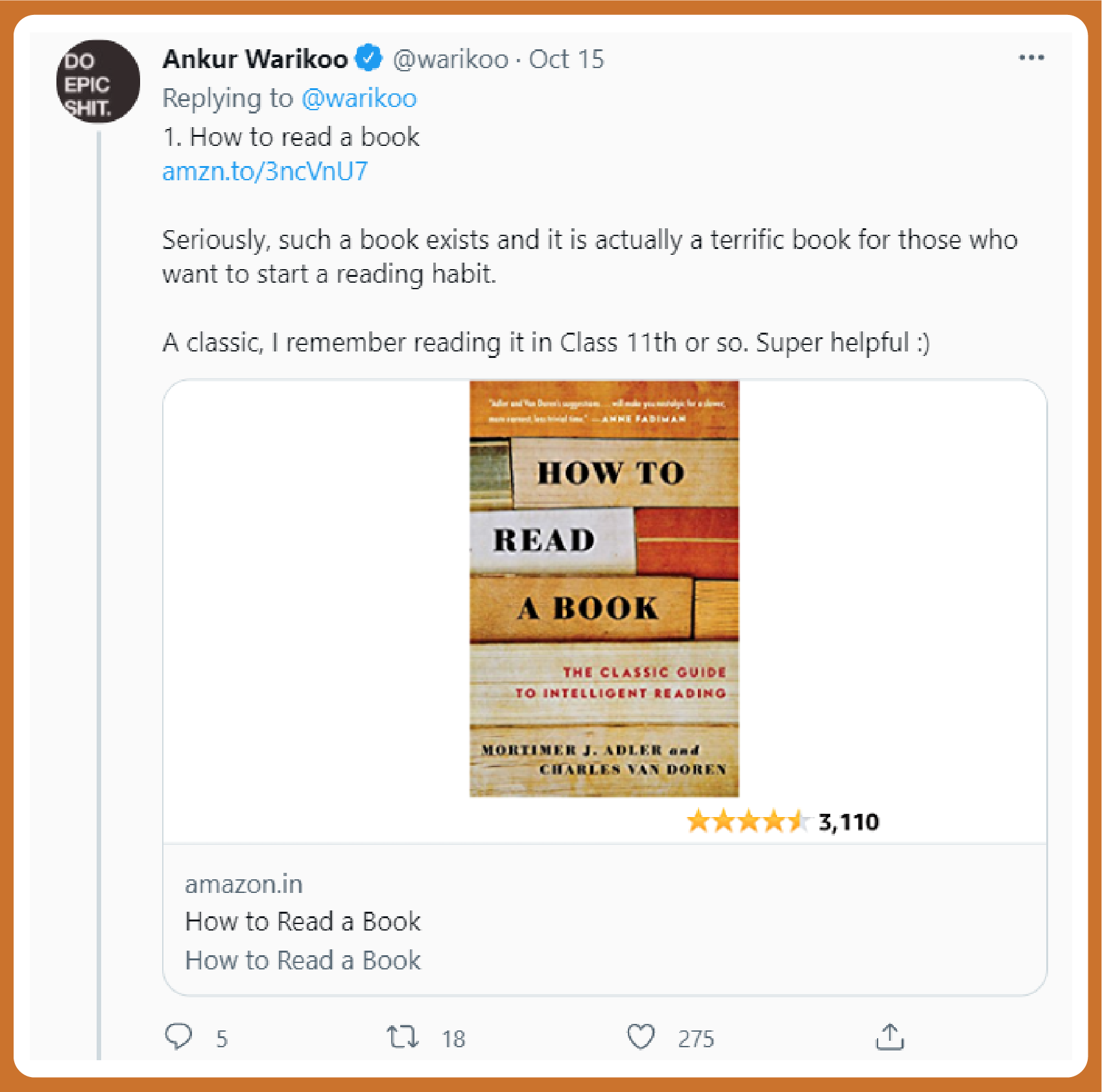 You can simply earn money by promoting other people's products on your Twitter handle. This is all about affiliate marketing. You can put up the link on your profile. The moment someone clicks on that link and makes a purchase, you will be rewarded with a commission. However, do not spam with promotional messages for these products;  it will reduce your follower count. Research about the product you are going to promote because if you promote a product then it will have an adverse effect.
4. Sell products that belong to you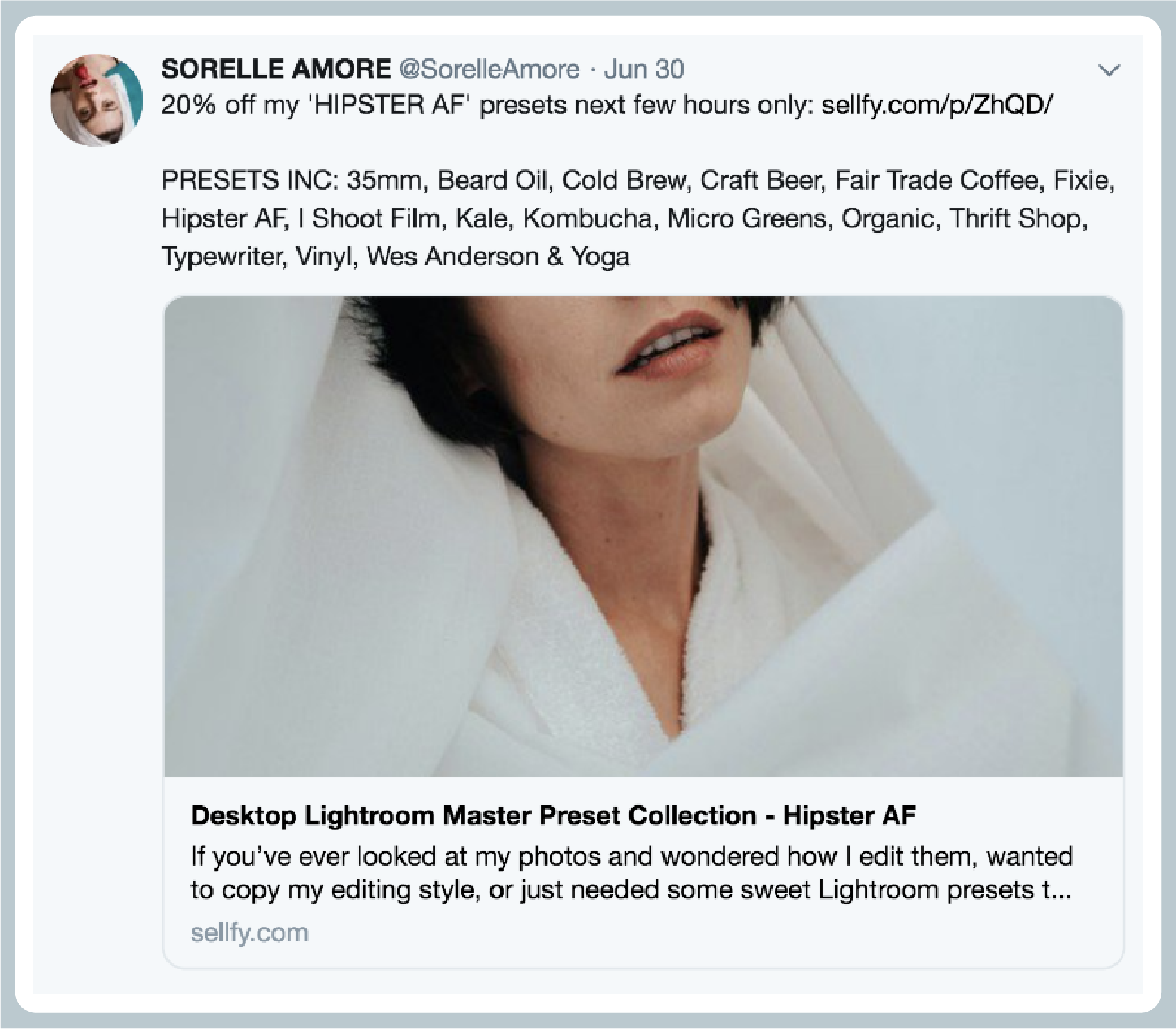 This is the best way to earn money on Twitter.  There are no commission charges involved;  you are going to get a complete return from your sales. If you have managed to establish mutual trust with your followers, then it is quite evident that they are going to like your products. It will be easier for you to sell your products to them.
5. Direct the traffic to your website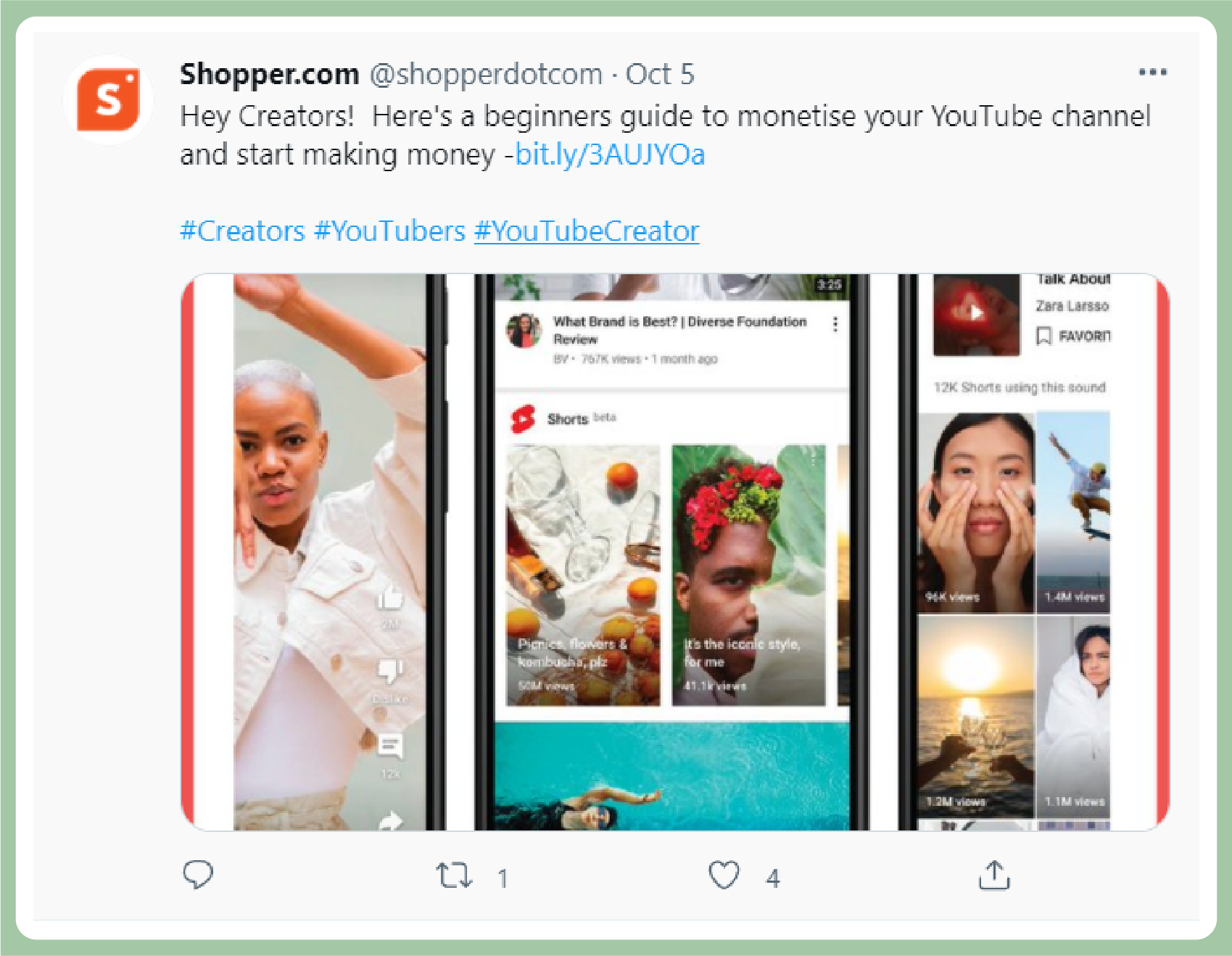 You can share your blog post link to your website on your Twitter handle to direct your Twitter followers to your website. This is how you can use this platform to boost your brand image and thereby add to your financial profit.
Frequently asked questions about making money on Twitter.
How many followers do you need to make money on Twitter?
Well, there is no specific number of followers required to generate money on Twitter. Someone might earn a lot with 1000 followers, some even with 500 followers. It depends on the level of engagement and trust. If those 500 followers really develop a liking for your content, then they could generate a good amount of earnings for you.
How to make money with affiliate links on Twitter?
Making money by promoting other affiliate products on your Twitter handle is one of the options you can explore to generate income from Twitter. Put the affiliate link on your profile. Whenever someone makes a purchase by clicking on that link, you will be rewarded with a commission. However, research the products you are going to promote. If you advertise bad products, your follower count will go down.
How much can you earn from Twitter?
There is no limited amount as such; you can earn thousands of dollars from Twitter provided you are on the right track. What does it mean to be on the right track? Well, you have to be consistent with the quality of your posts. Build a trust relationship with your audience. The audience too needs to be a supportive one. You have to donate an ample amount of time and effort to your work and stay patient throughout.
In a nutshell…
Earning money these days is not at all a difficult task.  With the advent of so many different social media platforms, you can easily find some way or the other to earn from them. All you need to do is keep an eye for the right techniques, and employ them at the right time. It is important that you unleash your creative skills while designing advertisements and promotional posts. Try to be innovative and always have the urge to create quality work. Engage with your followers, try to gain trust and do not lose hope and patience.