How to Have the Best Twitch Marketing Strategy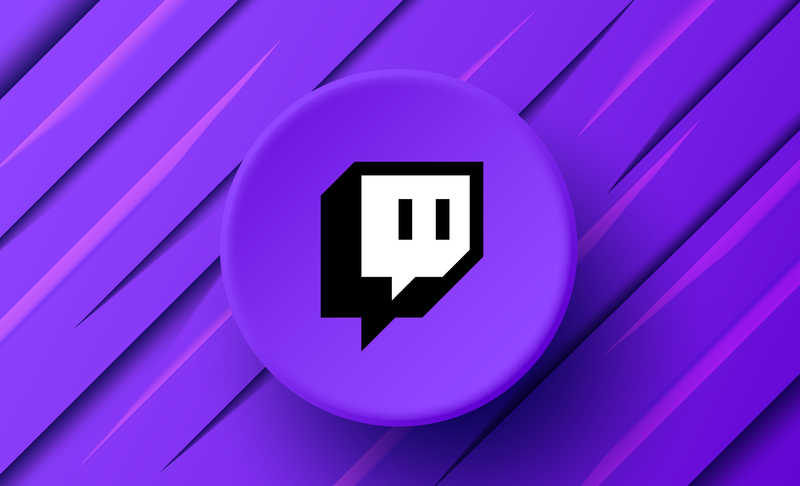 Twitch is one of the fastest growing video streaming platform.
Between 2020 and 2021, there was a significant growth of more than 16.5% in terms of audience.
Creators and brands both understand how significant the reach on Twitch is, and are exploring numerous ways to make the most of it.
If you are someone that has always had a Twitch account, or have plans of starting Twitch, it is important that you have a great marketing strategy in place.
Not sure about how to strategize or build that perfect strategy for your Twitch account?
We have you covered with everything that you need to know on how to have the best Twitch marketing strategy:
What is Twitch and How Does it Work?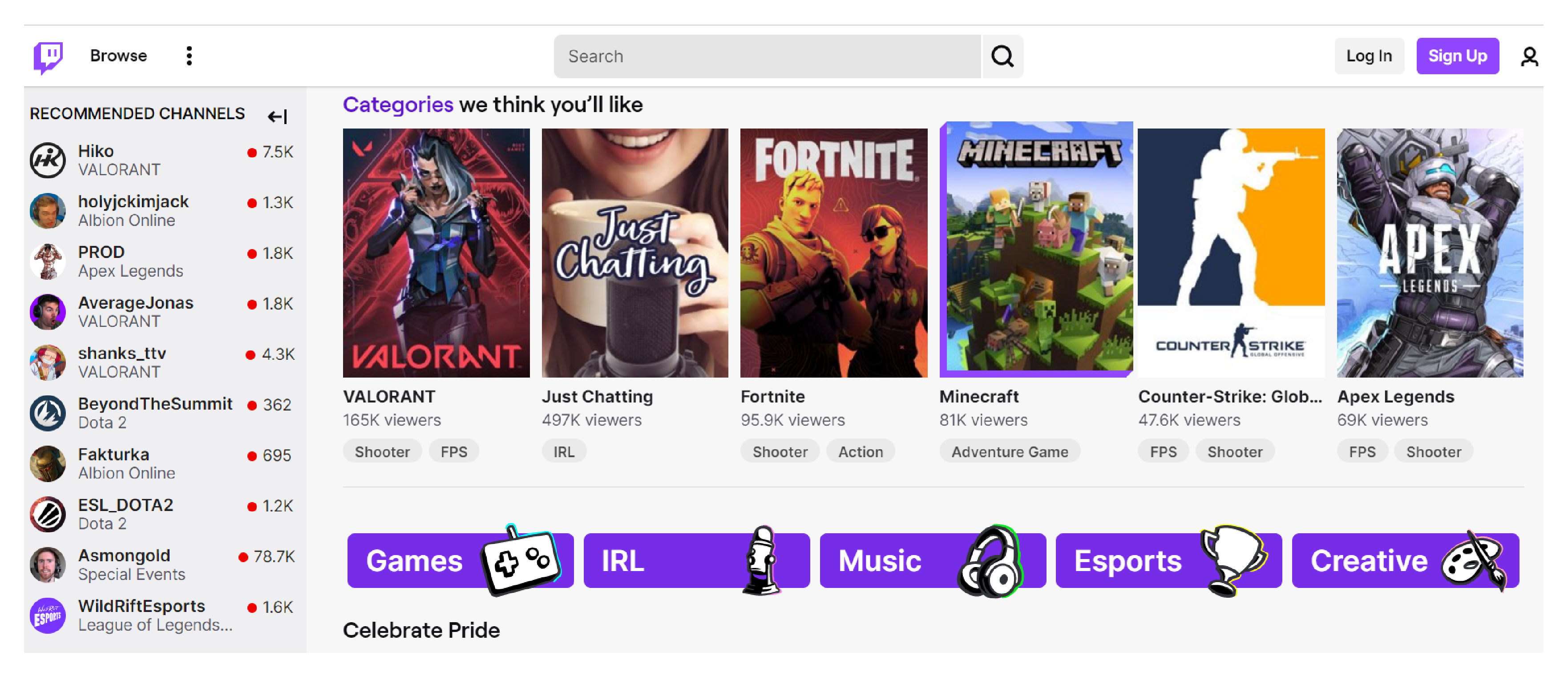 If you are new to Twitch, it can be a bit confusing to setup an account when you are starting out.
Twitch is a video streaming platform that was launched back in 2011 with the primary intent of offering a platform to broadcast and livestream video games.
However, today Twitch has branched out to more than just games and have a wide variety of niches.
The categories range anywhere from music to tutorials, cooking shows, music, dance and what not.
This has helped Twitch consistently grow bigger and with more than 17.5 million daily active users, they are now one of the biggest video streaming platforms, only behind the likes of YouTube.
On average, Twitch broadcasts reach out to over 1.5 million people today and thanks to their interactive nature, primarily feature people in the age group of 16 to 34 as a majority.
Brands, especially those that sell products for the younger generation, or gen Z are realizing the huge potential opportunities in the sector and reaching out to creators for brand collaborations.
How Can Creators Generate Revenue from Twitch?

Being one of the most popular video broadcasting and streaming platform out there today, there are a few ways for creators to generate revenue from Twitch these days.
The first option is to consistently grow your account and meet the criteria required to join the Twitch Partner Program.
Alternatively, you can also convert your regular followers into subscribers (Twitch Prime) which will allow them to financially support their favorite content creator - you!
Yes, that's right, your followers can buy different tier of subscription and enjoy value added benefits like badges, private chats with the streamer, ad-free content and more.
You can also reach out to brands for affiliate partnerships, accept bits and donations from your followers, sell merchandize, and host advertisements on your streams to generate revenue.
How to Create an Effective Marketing Strategy for Twitch
When it comes to marketing on Twitch, developing a strategy that's perfect for your audience is the most important thing to consider.
In order to do that, you need to have a clear picture of your global audience, and think like how your audience would think.
Once you know what your audience likes or wants, the next thing you need to focus on how to place an ads, influencer or affiliate marketing, and branded channels.
Here is everything you need to know about improving these three aspects on Twitch:
1. Twitch Advertisements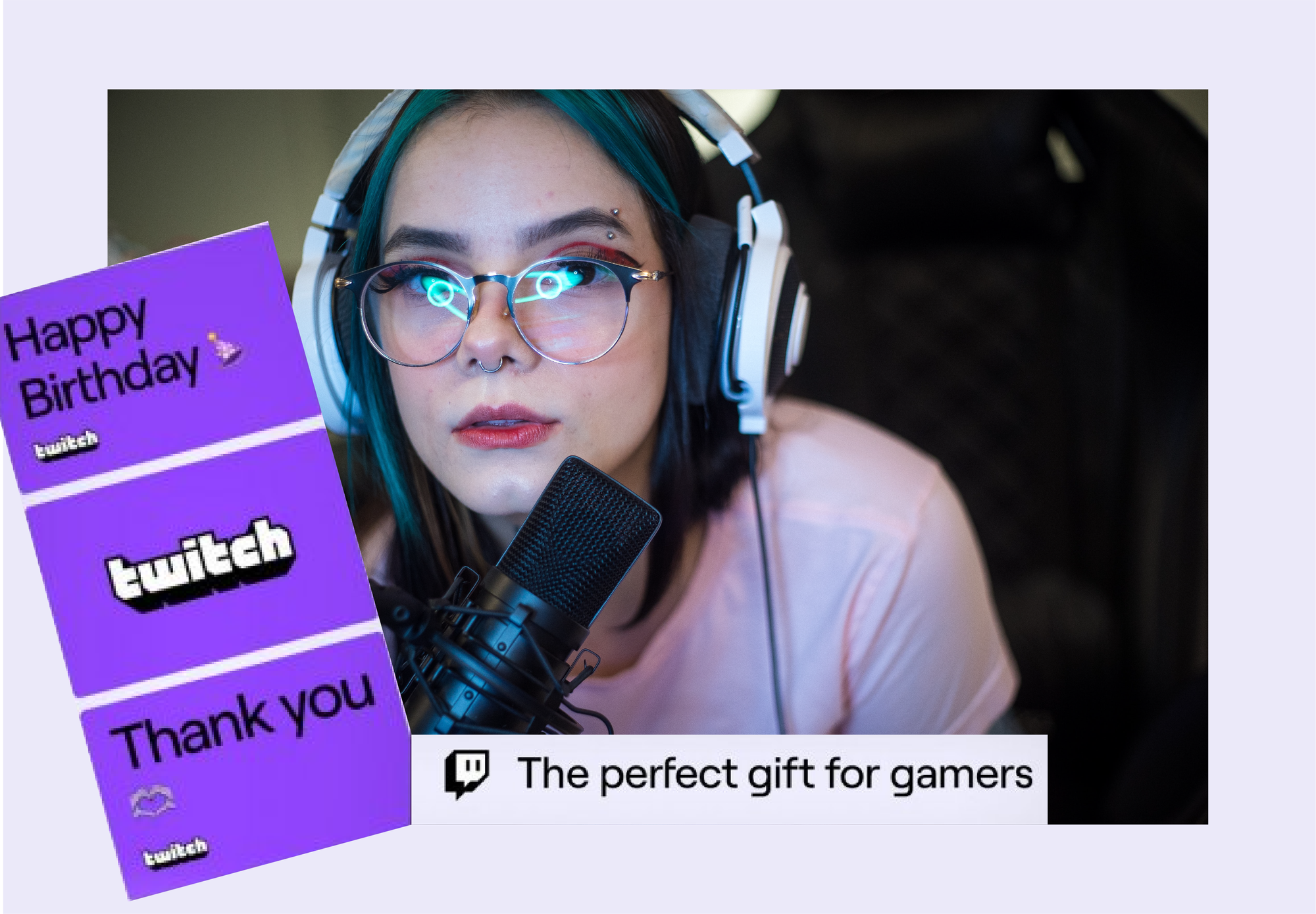 Creators have two options when it comes to advertisements on Twitch: Banners and in-video ads.
However, to enable in-video ads you will need to be accepted into the Twitch Partner Program.
Your Twitch channel must meet the criteria required to be a Twitch partner to be accepted into the partner program.
Banners are available from day one and you only need a basic understanding of how to add overlays to your streams to set up custom banners on your stream.
Most of the streaming software like Streamlabs OBS, and OBS Studio all have inbuilt templates and custom banners that have the right dimensions, and only need to be turned on.
Ads on the other hand can be strategically placed depending on the creator's likings.
It can either be set at the start of a Twitch stream, in the middle of the stream, or towards the end.
Ideally, it's always best to place it at a time when viewers peak to get the maximum eyes on the ad.
2. Influencer Marketing or Affiliate Marketing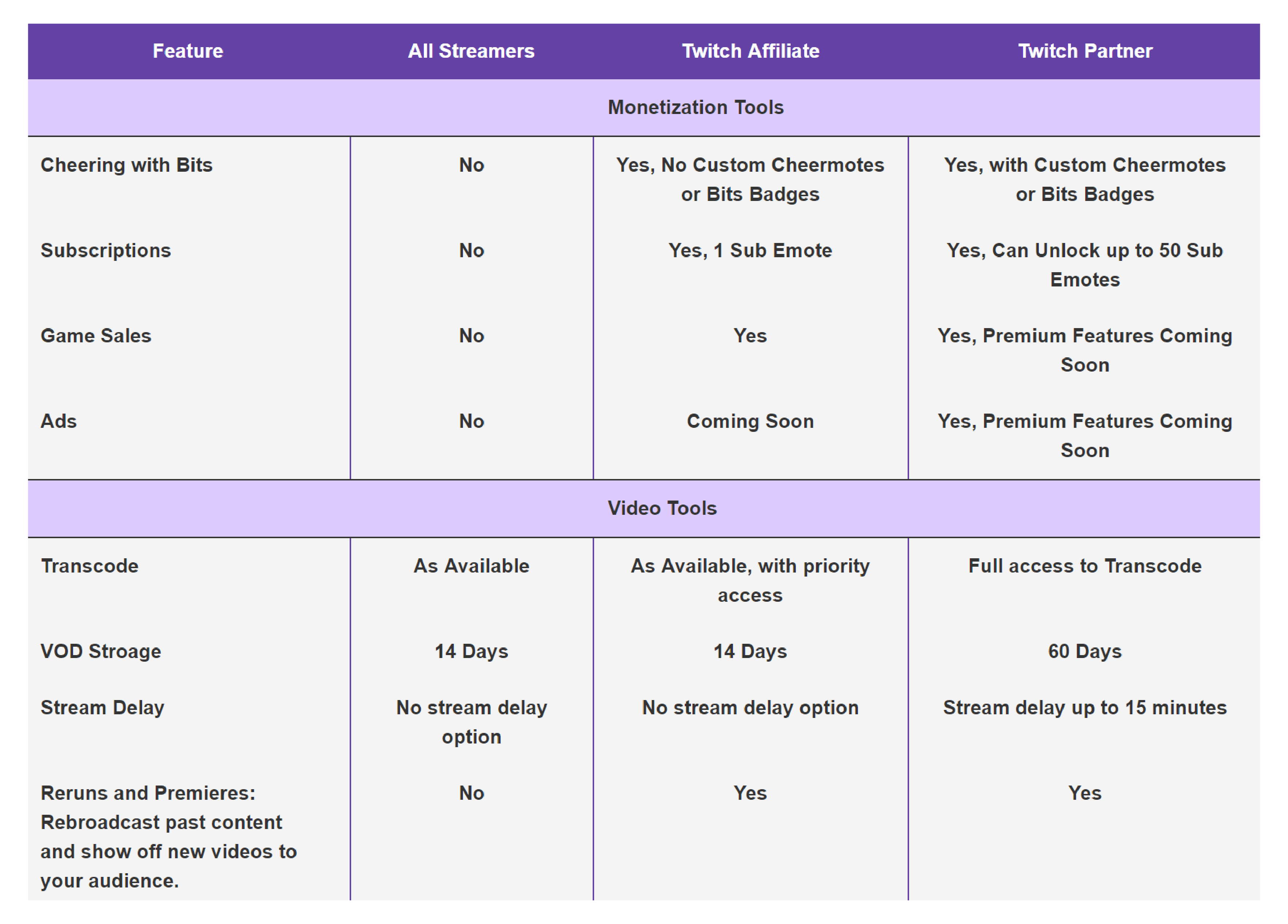 Gone are the days when Twitch was all about gaming and creators of the gaming niche.
Today, viewers can find brands of all kinds on Twitch, and they are more than ready to scout and find affiliate partners from around the globe that meet their requirement.
As Twitch is growing at an average of 200% per year, this is only expected to grow, and open more doors for affiliate and influencer marketing opportunities.
Affiliate and influencer marketing on Twitch can range anywhere from simple product promotions to unboxing products, reviews, giveaways, announcements, sweepstakes, and much more.
You can also approach brands in your niche to see if they are open to affiliate partnerships or brand collaborations. For instance, if you are a gaming channel, consider getting in touch with brands that produce gaming peripherals to see if they accept affiliates.
If you are a music channel, get in touch with brands that create musical instruments to see if they want you to feature their product on your streams and get more discoverability.
The opportunities are endless!
3. Creating a Branded Channel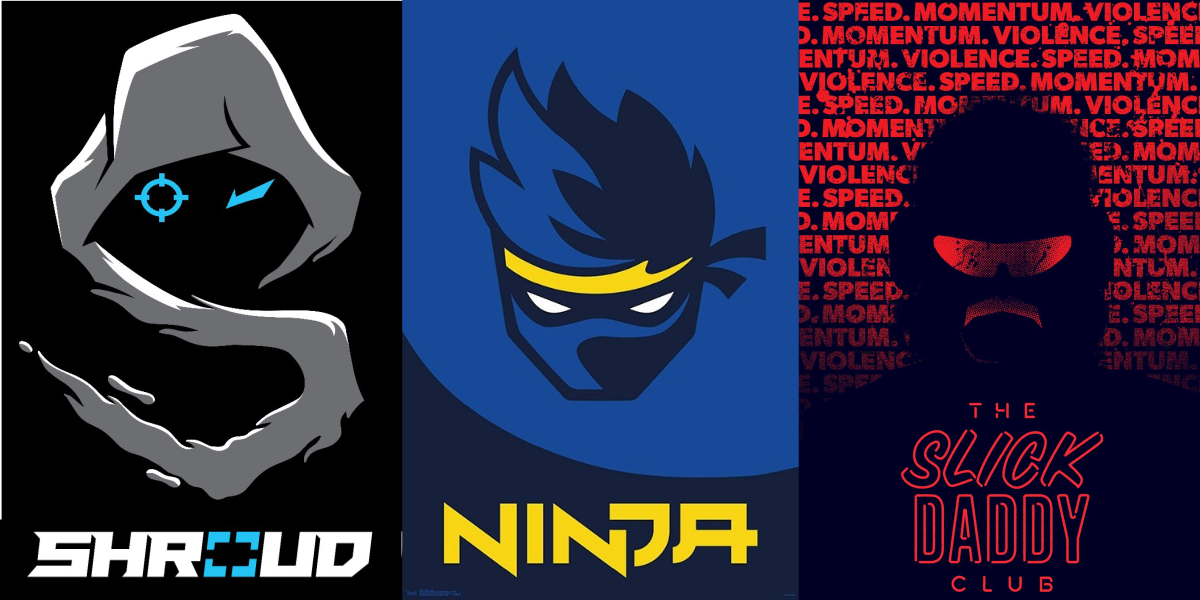 As a creator, how much importance do you give to branding?
This is one question that every creator needs to ask themselves if they are serious about gaining exposure and growing out as a leading creator on any platform.
Everything from creating your own style, to logo, page customization, and even the color of your Twitch accents showcase a personality and identity trait that your followers relate to.
That's why you need to give more emphasis on branding and creating a branded channel.
Now this brings us to the next question - is branded channel just for established creators or brands?
Not exactly! As a creator that consistently makes high quality content regularly, it's just a matter of time before you become successful.
By having enough emphasis on branding, you create an identity that will definitely go through it's own evolution in time.
For brands, having a branded channel can be an effective way to host weekly events, like live streams with potential customers, exclusive events like behind the scenes, or promotions for upcoming events.
Branded channels also improve the sense of authenticity and interaction between creators/brands and their followers.
4. Benefits of Twitch Marketing
Twitch is fast becoming an established social media platform for creators to get more opportunities for collaborations with leading brands.
You also have improved chances of getting affiliate revenue by making use of affiliate marketing through Twitch. That's why it's always best to go for Twitch marketing sooner, rather than later.
In addition to some of the key features we already covered, here are some more benefits of marketing on Twitch:
Improves discoverability rate for your affiliate products, as more new viewers come across broadcasts on Twitch than some of their saturated competitor platforms like YouTube and Facebook.
Better connectivity with people who can relate to the product or people who are more likely to make purchases of products in your niche. Because of the different niche and audience catering to their niches, conversion rates are better on Twitch.
Reach out to a wider global community, as people primarily use Twitch for broadcasts, and not replays. This makes it more likely for people to find you promoting a product than YouTube livestreams which have comparatively less people active during the livestream.
Easier to target specific audience or audience belonging to a particular age group. More chances of conversions, as a younger audience, primarily millennials are more likely to make an online purchase than older audience.
More chances of getting the word out to people. Yes, people can skip ads on YouTube videos or ignore it entirely as it's not a live stream, but thanks to Twitch being a live and interactive platform, it is easy to get ads around. You can also remind people in real time as live stream is much more interactive than a video upload.