Expert
How to Get Rid of Bots on Instagram
The article shares ways to get rid of bots on Instagram and explain why you need to clean up your Instagram account.
Instagram bots have been a menace on the platform for some time now.
Like other platforms like Facebook, which used to have auto-likers and comments bots, Instagram has bots of all kinds.
Instagram bots range in complexity from automating simple actions to comment bots that spread raunchy comments and gain attention.
As technologies such as Artificial Intelligence (AI) develop, bots are also becoming smarter.
Consequently, platforms like Instagram are now more vigilant than ever in tracking down fake follower bots and other related AI bots. When you are an Instagram creator looking to grow organically, it is very important that you steer clear of such bots.
How can you stay away from such a menace?
This is exactly what we will be discussing in detail in this extended guide on how to get rid of Instagram bots.
What are Instagram Bots?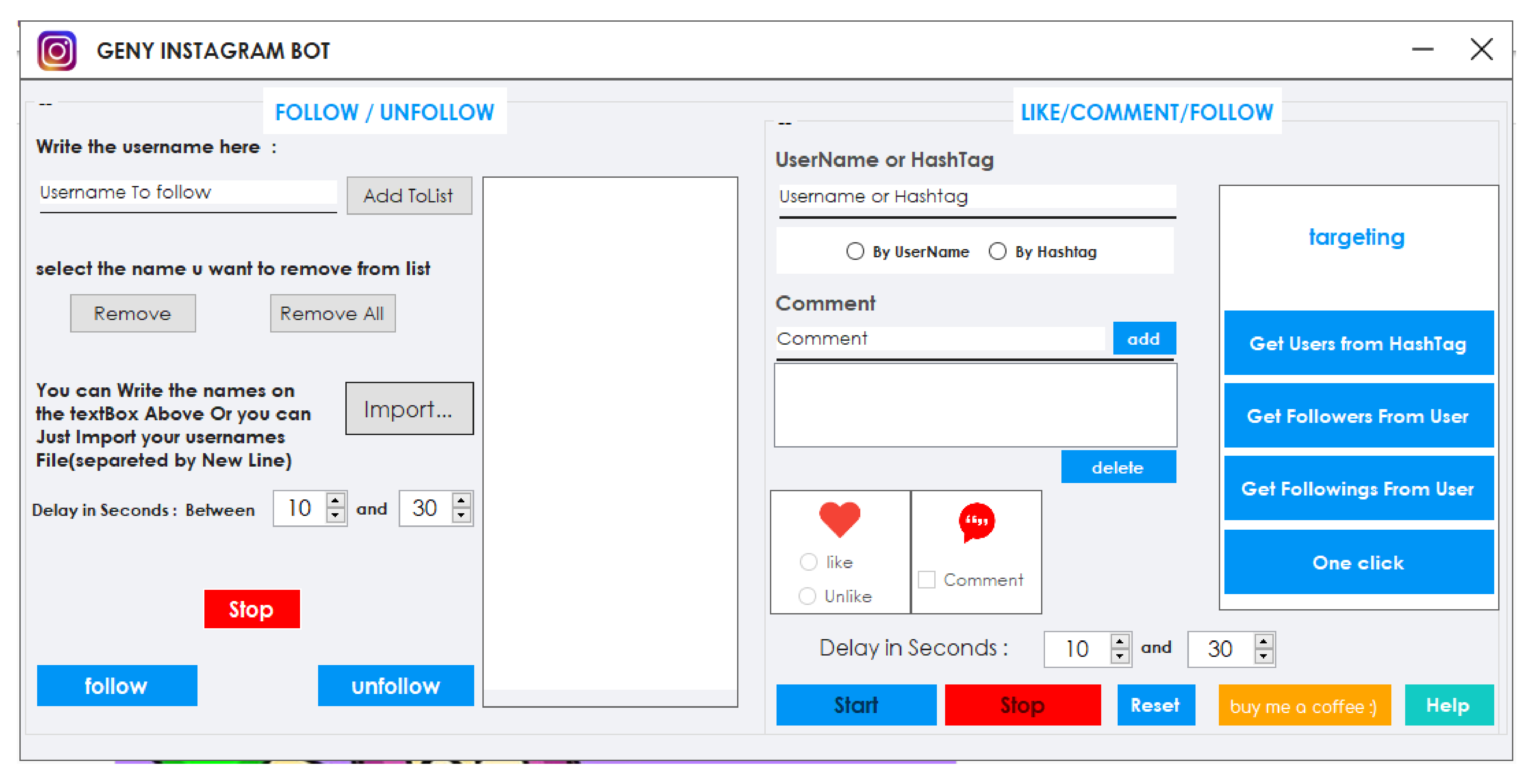 Bots for Instagram were originally designed to make daily Instagram tasks like commenting on posts, following accounts, and liking posts easier for creators.
All this could be scheduled in advance by the creator.
Also, there were follow-to-follow bots that would follow accounts that followed and this allowed many creators to connect with other creators in their niche.
People began to abuse Instagram bots to get a significant boost of followers on their profiles, and it worked to a certain extent.
Back then, social media guidelines and terms of service were much simpler.
The rules have changed on Instagram, and using bots for anything is now considered a violation of their Terms of Service.
Are You Allowed to Use Instagram Bots on Your Account?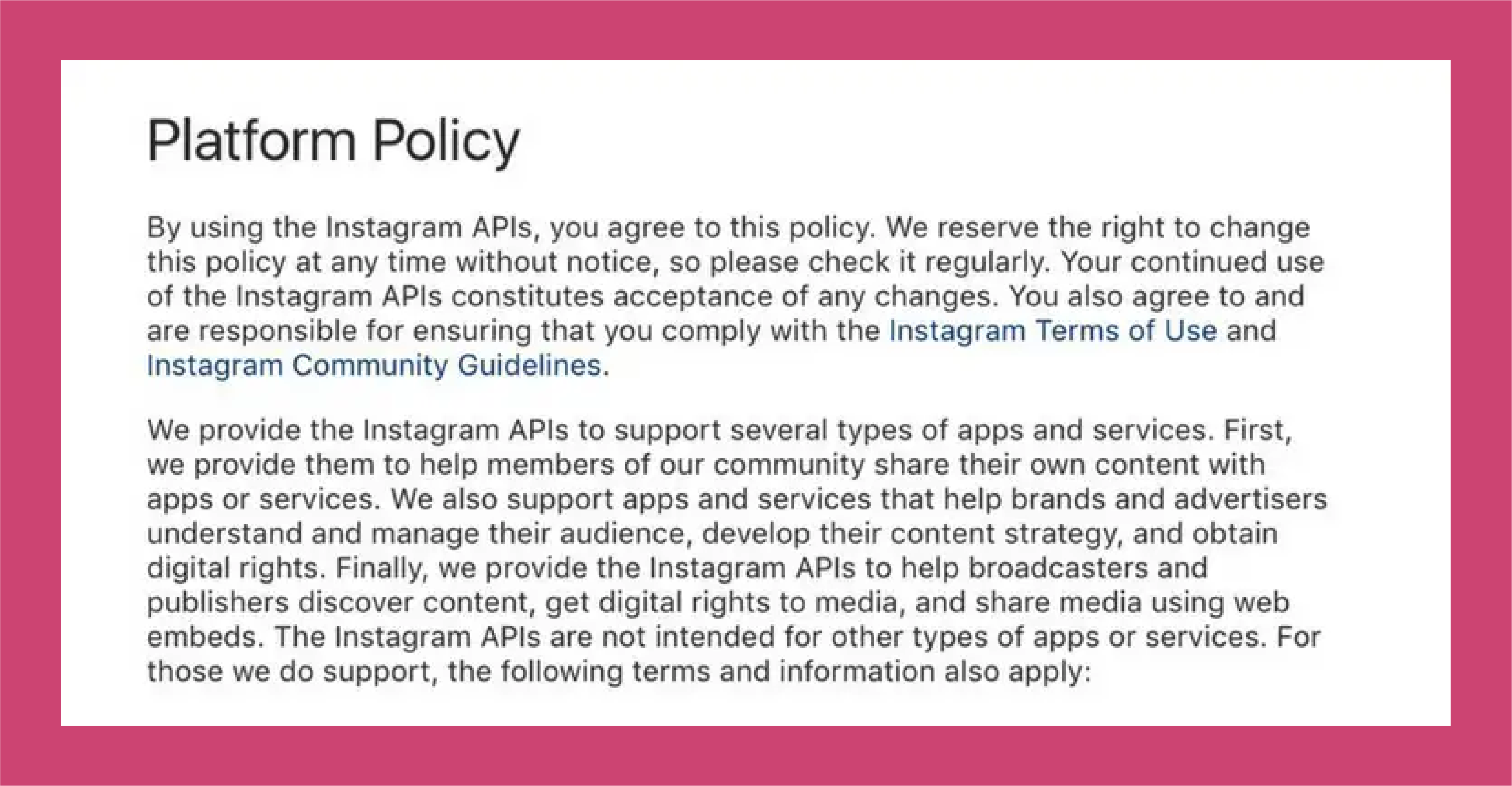 Growing an Instagram account from scratch is no longer easy as it used to be in the past.
There is great demand for influencers, huge opportunities for Influencer Marketing, and high competition between creators in almost every niche to bag brand collaborations.
As a result, you will always be tempted to consider checking out some of the Instagram bots like auto-follow and auto liker bots.
However, in the long run, this can do more harm than any good, and even get your account suspended!
Wondering how?
The majority of Instagram bots that are still around, make use of Instagram's API (the connection that allows a service like Shopper.com to communicate with the Instagram app) without permission.
This is a violation of Instagram Terms of Service and can result in your account getting a temporary ban, shadow ban or suspension.
What's even worse is that most of the followers that a bot brings are random users that signed up to grow on Instagram like you and end up following people they have no idea about.
Chances are high for most of these followers to end up unfollowing you!
How Can You Identify a Bot Account on Instagram?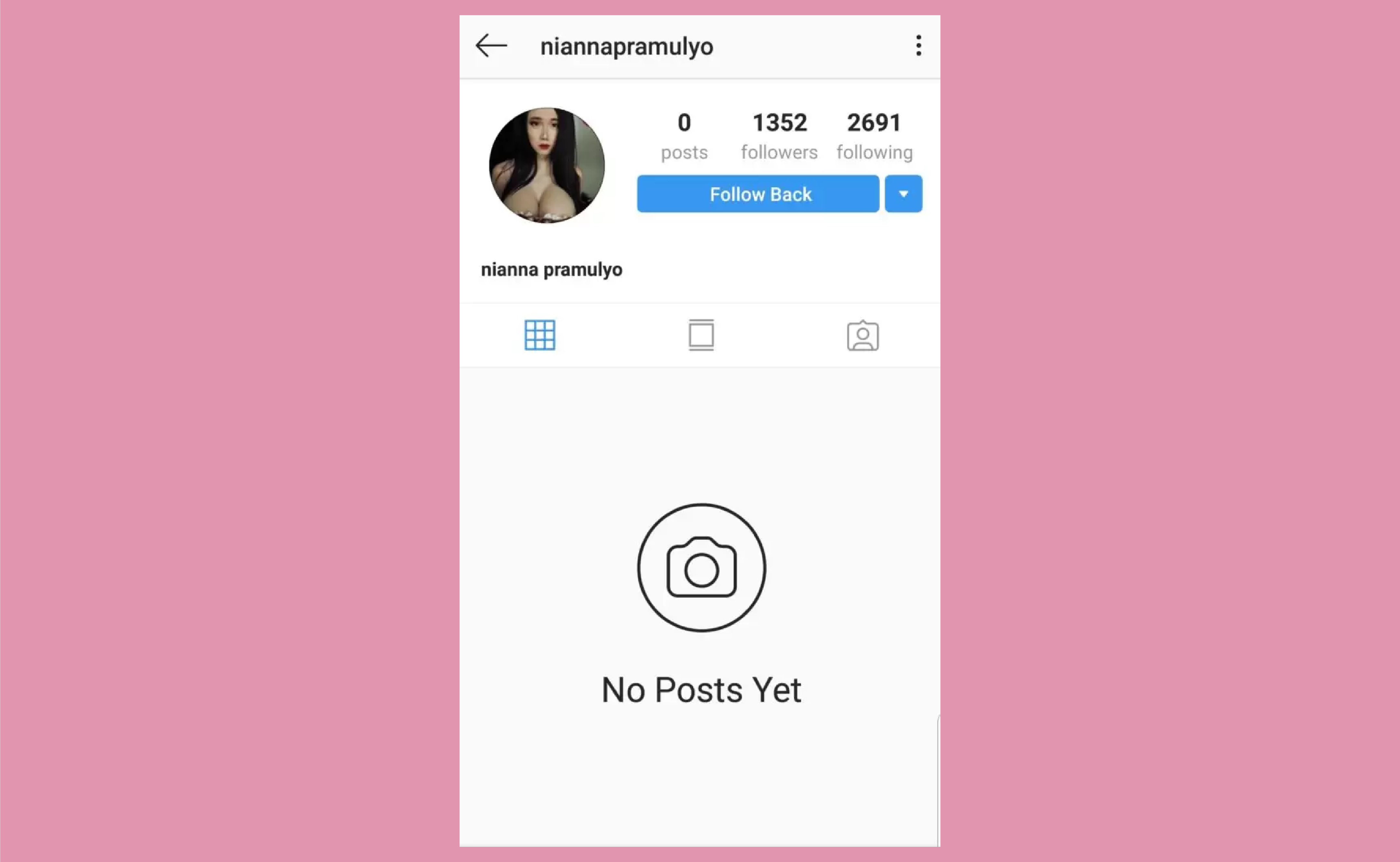 Learning how to identify bots on Instagram is important to understand which accounts are bots, and which are not.
That's why you must know the basic difference between Instagram bots, bot accounts and dead accounts. There are some interesting things to look out for when you get new followers to see if they are authentic accounts or bot accounts.
Let's take a look at some of the key features that distinguish an Instagram account:
1. Authentic/Active Account
If your new follower has plenty of posts that look genuine, use good captions, employ a few hashtags, and have a profile picture, it is highly likely that the account is authentic and original.
For good measure, it is best to check out the comments from other users.
Legitimate accounts that are run by real people will often feature replies from the creator to comments, and more engagement overall across different posts.
There will also be continuity, like having similar themes on posts. To see if the account is active, check the date of the last post.
2. Bot Account
If the new follower that followed you has 0 posts, but has lots of followers and following, you definitely need to check out the account in detail.
Having 0 posts but a high number of followers is one of the best giveaways for a bot account. They also tend to have a suspicious link as the website link in the bio.
The majority of Instagram bot accounts also have a semi-naked or raunchy image as their profile picture. Bot accounts are most commonly seen under the comments section of mainstream and popular Instagram accounts.
They usually comment on inviting messages like "Come check my profile and story" to direct more traffic to the shady websites they are promoting.
As the celebrity accounts they mostly comment under are Instagram profiles with lots of engagement, this gives them a lot of exposure and directs more people to their videos.
3. Dead Account
Just like all other social media platforms, some people just make an account out of curiosity and end up never posting a lot of content.
There are also Instagram accounts by people who don't like the interface of how Instagram works and end up uninstalling the app from their phone after creating an account.
Because of Instagram's people you may know/recommend feature, they might end up collecting a few followers, and may even have followed some of the people they knew on the platform.
These are dead accounts, and they look more or less the same as bot accounts.
However, most dead accounts on Instagram either have an authentic profile picture and content or don't have any content or activity.
Why Do You Need to Get Rid of Bots on Instagram?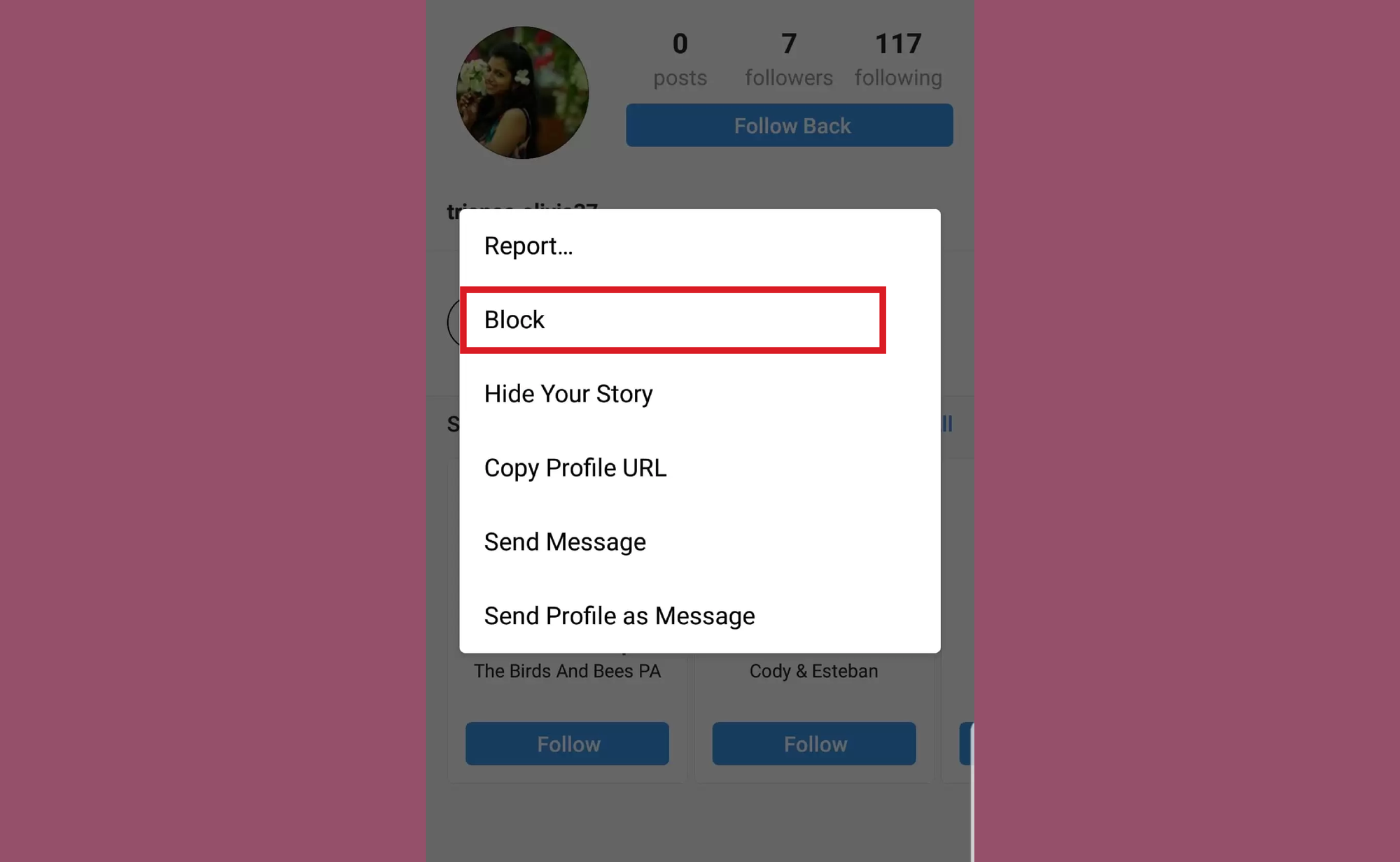 Having bots on an Instagram account can do a lot of damage to your Instagram account.
This can range anywhere from ending up with a shadow ban to getting your account suspended, there are plenty of problems for accounts that have bot accounts.
If you didn't know already, here are some issues with having bots on Instagram:
People might notice that your followers are fake if you use follow bots to get a significant boost of followers on your account instantly.
Instagram might shadow ban accounts that fake followers to create a fake impression of having more followers than what you actually have.
Fake followers or followers that bots bring in won't engage with your accounts. You will end up having thousands of followers with little to no engagement for your content.
People will continue to unfollow you if the new followers are from a geographically different region and do not connect with the content you share.
How to Get Rid of Bots on Instagram?
By now, it is clear that bots on Instagram are annoying, and do more harm than any good.
However, it is a menace that creators on Instagram need to deal with until Instagram introduces an anti-bot measure that will clear this issue once and for all.
In the meantime, what can you do if you have an account that's plagued by bots on Instagram?
Let's take a look at some of the options you have:
1. Remove the Bots Manually
If you have a personal account with less than 10K followers, removing bots manually is a fairly straightforward and efficient method to get rid of the bots.
However, if you have a business account, you will need to switch to a personal account and set your account as a private account to make sure the bots that you remove, do not instantly follow back.
To remove bot accounts from your account manually, follow these steps:
Log in to your Instagram account.
Tap on the profile icon to head over to your Instagram profile.
Now look for the "Followers" tab at the top of the page.
Click on "Followers" to get a list of all the people that follow your Instagram profile.
Scroll down and find accounts belonging to bots.
Tap the "Remove" option to have them unfollowed from your account.
2. Block the Bots That Follow You
If you have more than 10,000 followers on your Instagram account, it can take a very long time to cleanse your account from all bots.
That's why you need to make use of the blocking feature on Instagram.
Fortunately, it is very easy to block people that you want to stay away from on Instagram. If you didn't know already, here is a step by step guide on how to block bots that follow you:
Launch Instagram on your smartphone.
Log in to your account and select the profile icon.
Tap the "Followers" tab to view a list of people following you.
Now find the bot accounts and click on their profile.
Click on the three dots on the bot accounts.
Scroll down until you come across the "Block" option.
Tap the "Block" option and confirm the blocking process.