Intermediate
How to Get More Likes On Instagram
We've put together the most definitive guide on how to get likes on Instagram. Providing you with tips, tricks, and expert advice to boost your engagement on the app.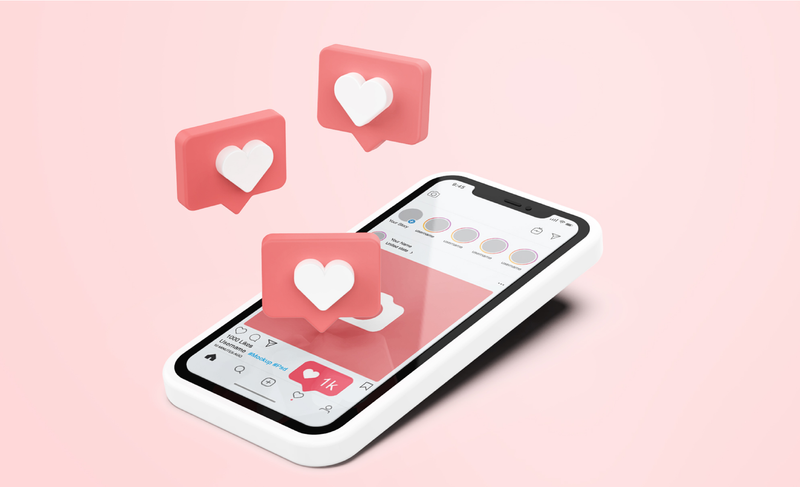 Likes and followers are the currency on Instagram, so as an Instagram creator, your strategy should be to increase your following and likes.
It is challenging to focus on this goal and create content that engages more and more people. You can get more likes on Instagram consistently without compromising your quality, and this should be a priority for all creators who wish to grow their social media followings.
How do you get more likes on Instagram?
It's not as hard as you might think.
Here is a step by step guide on how to get more likes on Instagram if you are new to the platform or unsure how to do so:
How to get more likes on Instagram for free
There are several ways to get more likes on Instagram for free.
By focusing on a content strategy and formulating a plan that brings in regular engagement, you can ensure that you get more likes on Instagram instantly.
Here are some interesting strategies that you can consider for improving your Instagram growth:
1. Make Use of Instagram Hashtags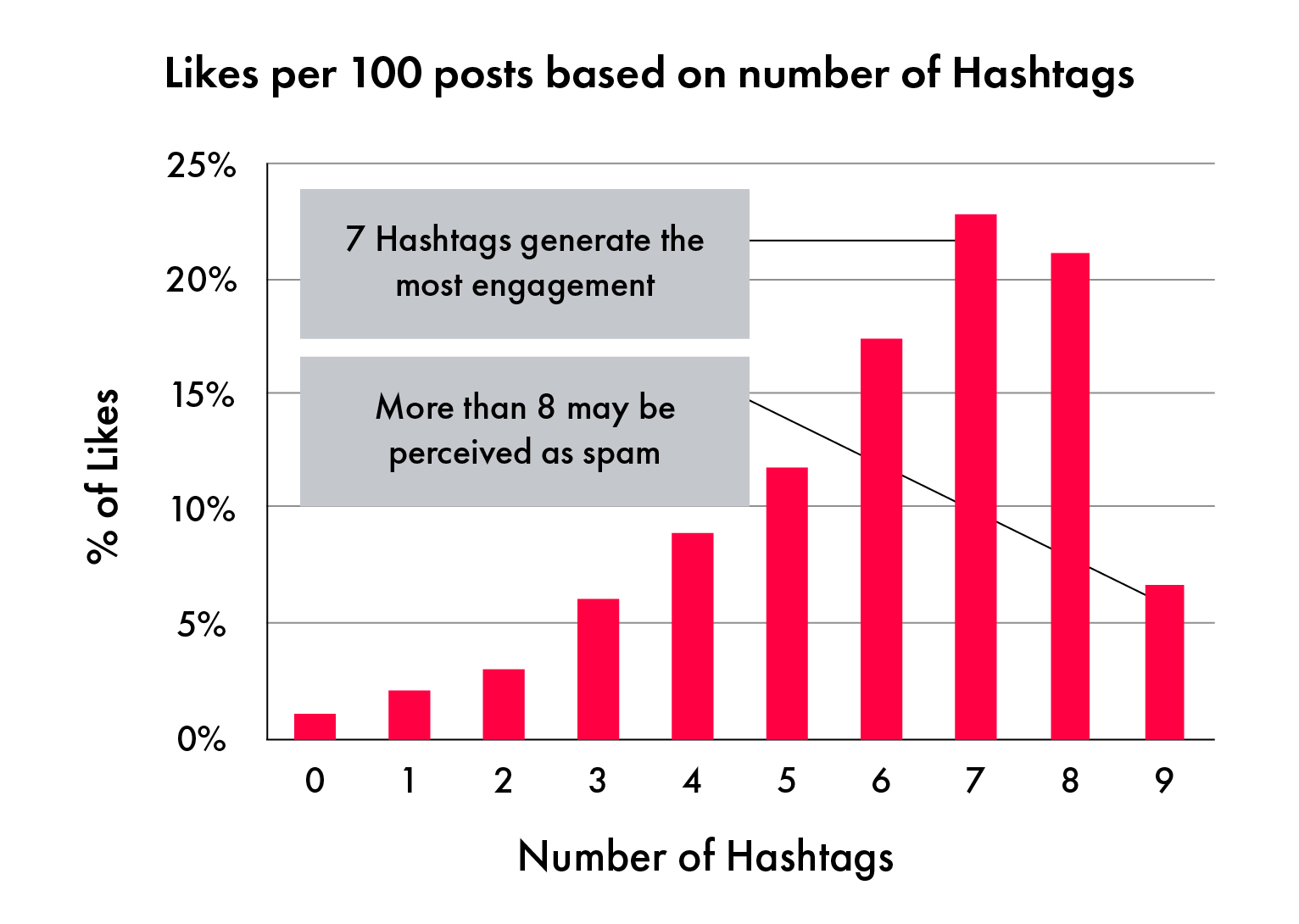 Instagram hashtags are the easiest way to unlock your growth on Instagram.
Having a solid Instagram hashtag strategy can help your content reach a wider audience. By using the right hashtags, you also improve the chances of your content being found by people interested in your niche.
The more eyes your content gets, the better chances you have of getting more engagement and likes on Instagram.
There are also plenty of websites that generate hashtags that will work best for a particular niche. There are also social listening tools that can help you find the best hashtags that work.
2. Engage With Other Instagram Creators
It is quite normal to come across creators that make really good content on Instagram.
However how many of us actually comment feedback on these content? Creating engagements or conversations through comments on other creators is a great way to increase discoverability.
It is also an interesting way to meet and establish connections with creators in your niche.
This can help you get more topics that will bring in plenty of likes for your Instagram profile. You also have better engagement rates when more people following you have some connection to the niche you make content on.
3. Add Location to Improve Overall Engagement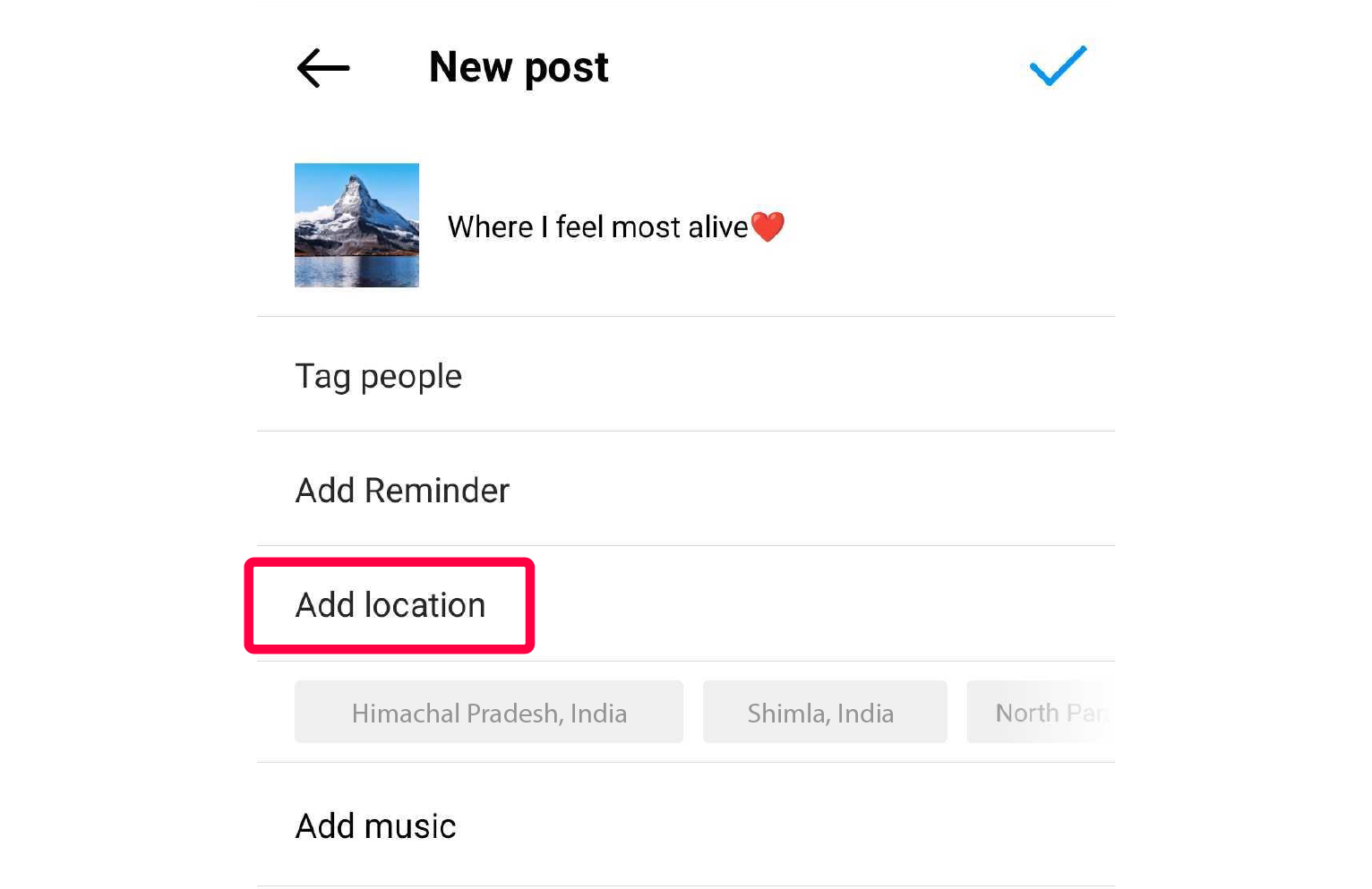 Visiting a popular location and adding an Instagram update about it?
Don't forget to add the location to get the attention of everyone that's visiting the place. If you get enough initial engagement, you also stand a chance to get featured in the 'top' category and that's engagement for a long time.
By combining quality content and adding a location tag, you instantly stand a chance to get more engagement as likes and comments.
If you are reviewing a product or service from the location, posts with location tags work really well in getting more engagement, likes, comments and followers.
4. Get Your Content Added to Explore Page
The explore page is like the ultimate crowd puller for any content on Instagram.
Be it photos, reels, or videos, you should always aim to get your content featured on the explore page. However, you need a lot of engagement and active community interaction to improve your chances of getting featured on the explore page.
As Instagram Reels is one of the major updates in recent time, you instantly stand a chance to boost your Instagram account's engagement, likes, and story reshares by focusing on Instagram reels.
Making use of the right hashtags, posting at the right times, and being consistent on Instagram are some of the alternative ways to make sure that your content reaches a bigger audience.
The bigger your audience is, the higher will be your chances of getting your content featured on the explore page. Make it count by featuring your content on the explore page.
5. Time of Posting is Directly Proportional to Engagement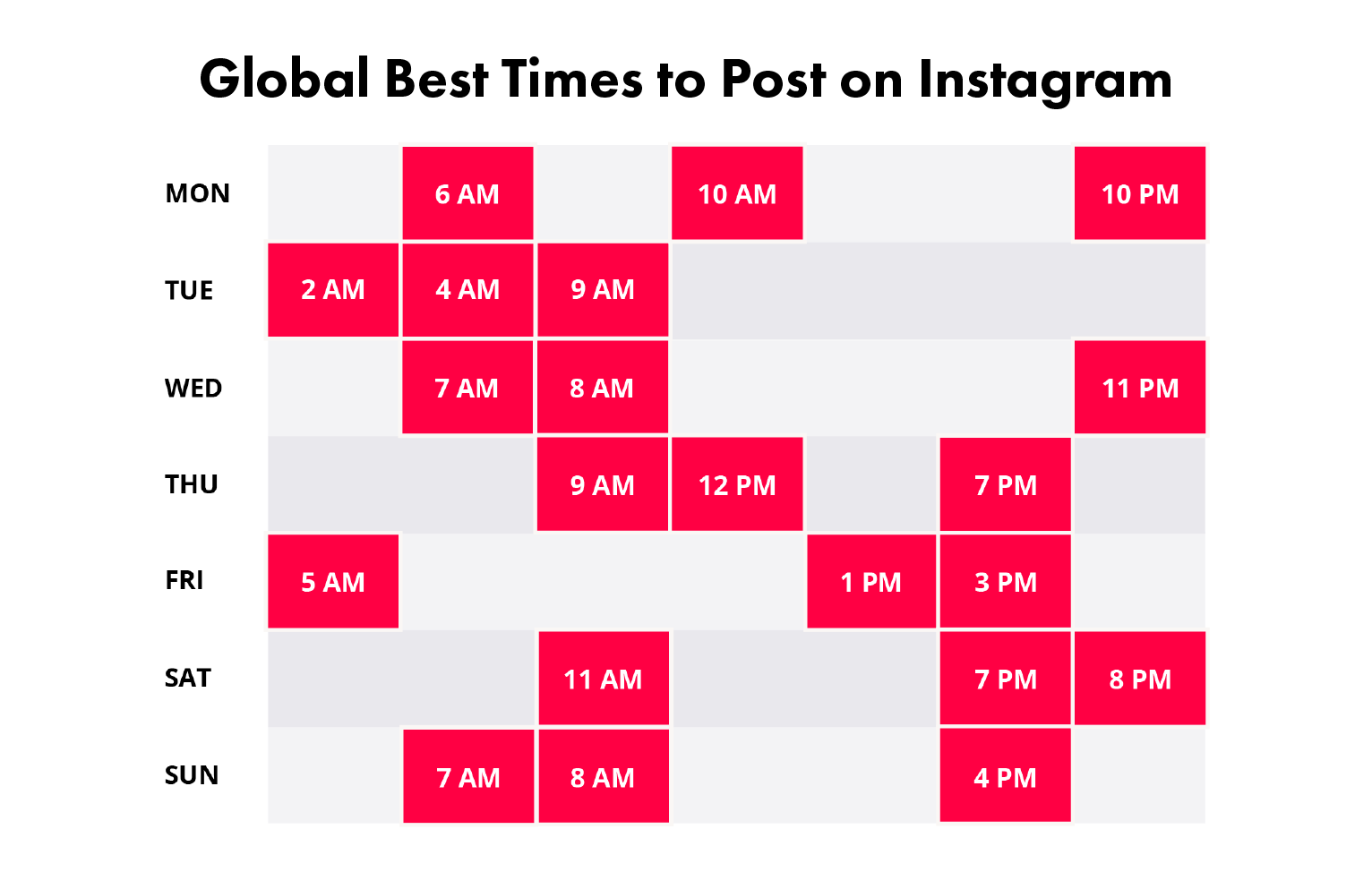 Regardless of how good your content is, it won't bring the engagement you want or expect if it's posted at a time when everyone is offline.
That's why time of posting is really important to get more engagement and discoverability for your Instagram account.
Instagram's creator mode gives access to detailed Instagram analytics that help you see which all hours bring in the most engagement to your Instagram account. Spend some time to research what time works and what does not.
Experiment with your content by posting at times when there are maximum active people on your account and see if it reflects a similar change in the engagement your content generates.
Find a time that works well and post more content during these times to get more likes, comments and engagement on your Instagram account.
How to get more likes on Instagram instantly
Instagram is now one of the largest social media platforms with more than 1.2 billion active users.
The social networking platform is also a favourite for creators and influencers with plenty of opportunities for collaborative partnerships with established brands. That's why knowing how to get more likes on Instagram instantly is really important for a creator.
Here are some interesting strategies to get more likes and engagement to your content.
Following these simple tricks will ensure that your content receives the engagement and discoverability you always wanted:
6. Host Contests and Giveaways With Prizes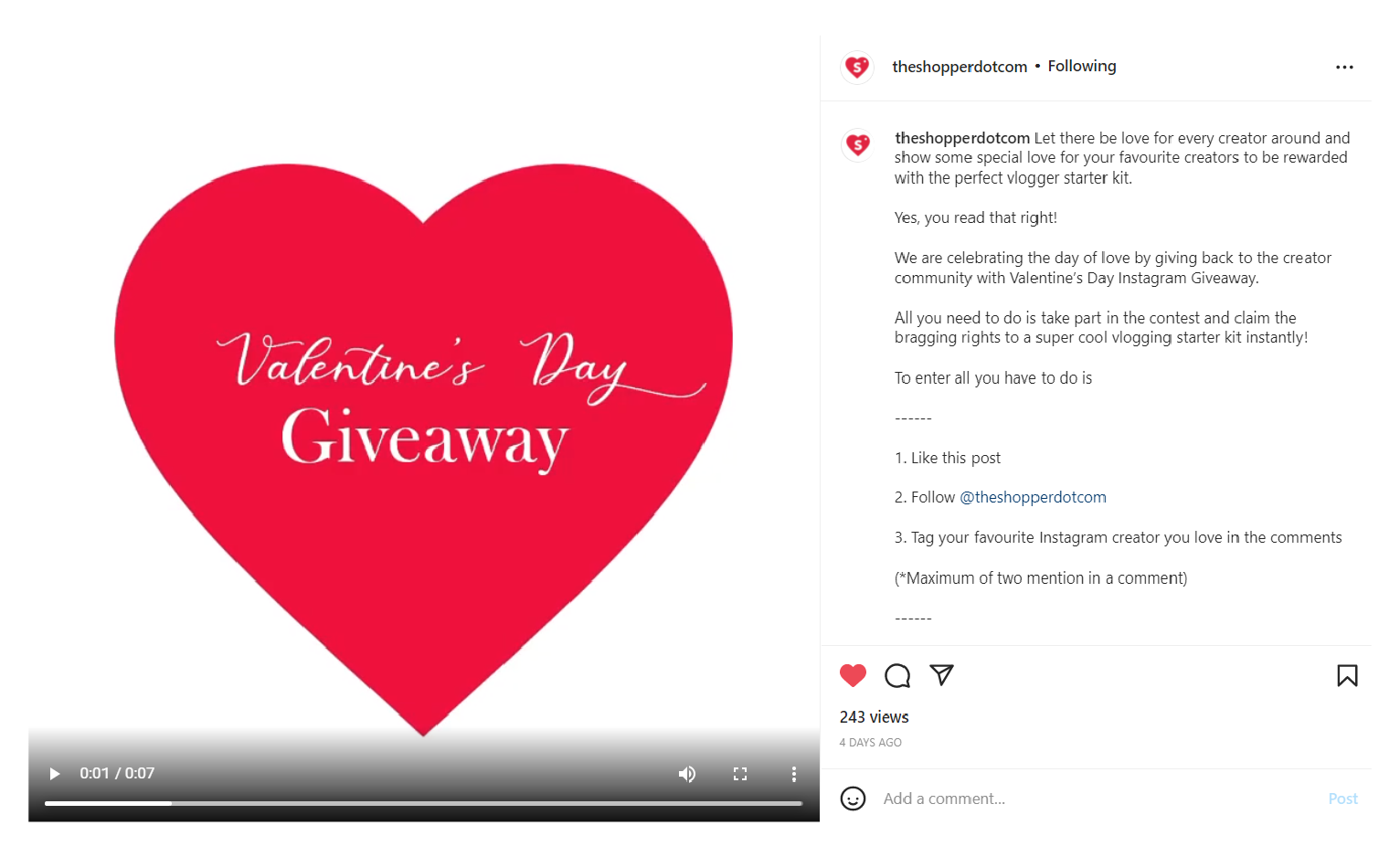 Running an Instagram like to win campaign is a great way to get instant likes, more followers and definite engagement on your contest.
Of course, you do need to offer some exciting prizes as giveaways.
However, there is a really efficient workaround to host contests with giveaways that don't cause you to spend a fortune. If you guessed brand collaborations, you are definitely spot on!
Try and reach out to a brand in your niche and see if they are interested in the idea of hosting a giveaway collaboration.
You can help increase the discoverability of both the brand and your own Instagram account which makes it a win-win solution for both.
7. Keep Track of What's Trending on Instagram
Looking out for what's popular and trending on Instagram is your best shot at getting the maximum engagement for your content.
People are more likely to go through videos that have trending content that was made popular by celebrities or influencers, rather than random videos from total strangers. That's why it works to know what's hot and trending.
By focusing on videos that are trending or popular, you can create content that instantly resonates with the audience in your niche.
Combine the right hashtags and you are guaranteed to get the best engagement and more likes on your Instagram account.
8. Never Compromise on Quality of Instagram Posts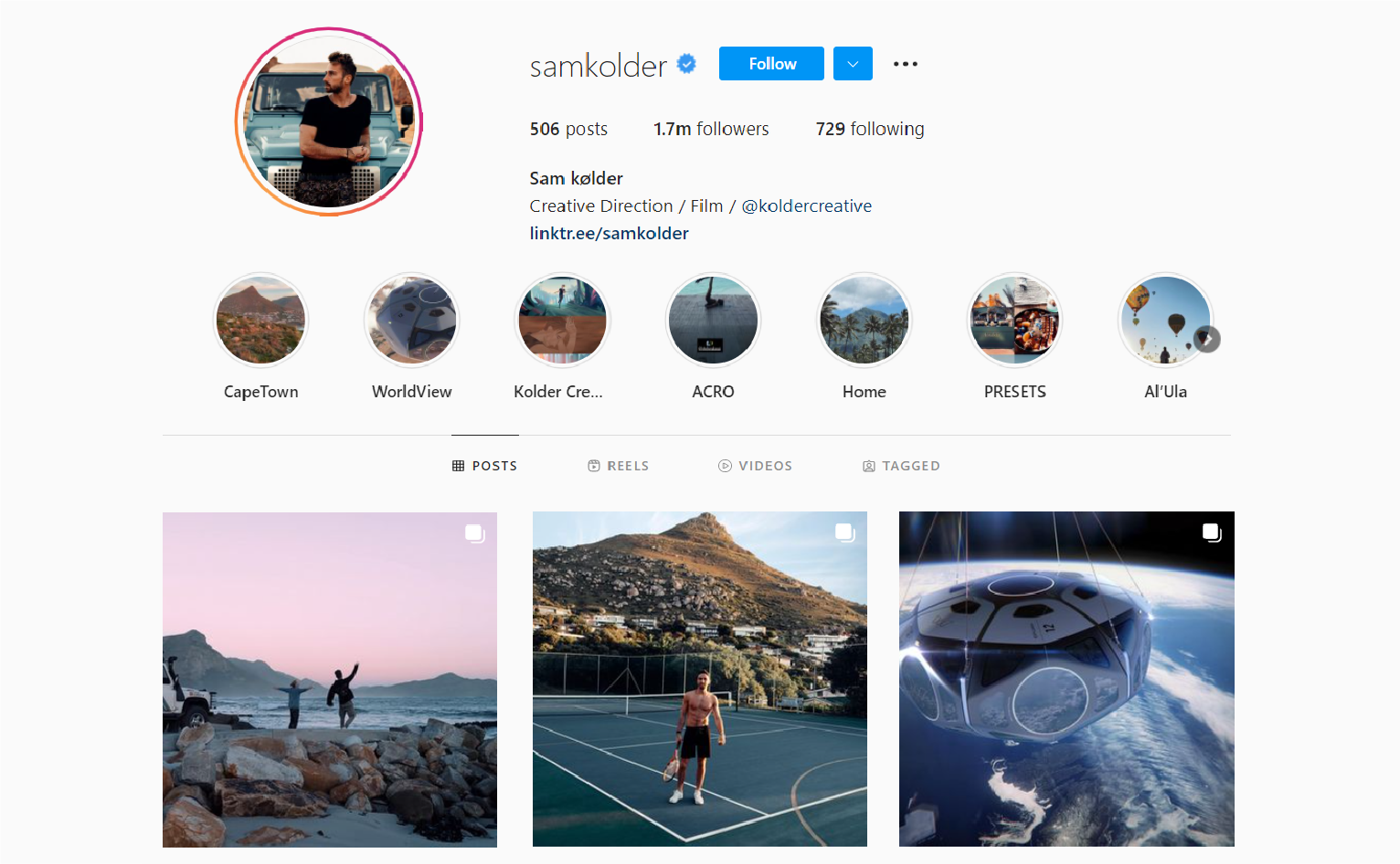 It is important that you always prioritize content quality and never post, just for the sake of posting content on your Instagram account.
If you are a creator that has been consistently content and suddenly drop your quality just to make sure that you are consistently posting, it can do more harm than good.
Don't hesitate to take a break if you are unable to maintain consistency.
However, never compromise on content quality and always make it a priority to post only high-quality content on your Instagram account.
By ensuring that you only post high-quality content, you instantly increase the chances of having more engagement and likes on all your Instagram posts.
9. Write Engaging Captions and Always Reply
If you are planning to build a solid community of followers, it is important that you make them feel welcomed and give value to their feedback.
Spend time to go through their comments and give responses to as many comments as possible. Alternatively, you can also go live and interact with your followers in real-time.
You can also host exciting contests and competitions to get more engagement. Having an active contest is a quick way to boost overall content engagement.
This will also help increase the number of followers you have.
When it comes to captions, always frame it as a question, so that people will be more keen to provide a response or comment to your post. When you start having conversations, Instagram will see it as engagement and promote your post to bigger audiences.
10. Give Emphasize to Trending Formats on Instagram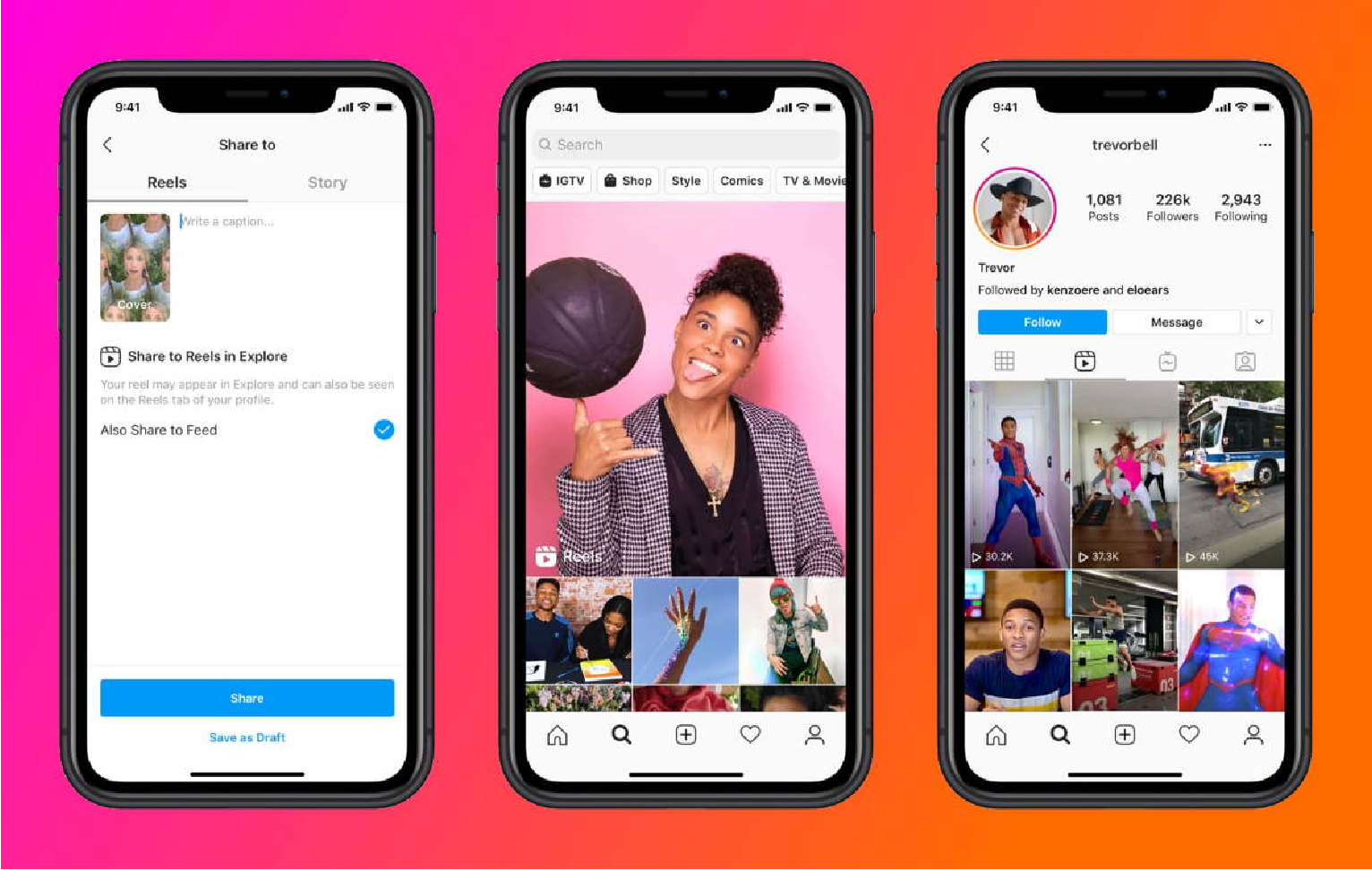 Back when Instagram rolled out IGTV, it was a thing that everyone wanted to check out and as a result, they were in great demand.
In time, Instagram went back to short format again and introduced Instagram Reels.
To get the word out that Instagram Reels is amazing, they are now highly promoting content made as Reels. You are guaranteed to get the most number of likes and engagement to your content instantly by focusing your attention on Reels.
Instagram Stories also have a lot of advanced tools and options today.
Spend some time to research all the latest updates or follow Instagram on their social media handles to stay informed about the latest developments and updates.
FAQs about getting more likes on Instagram
Why am I not getting more likes on Instagram?
There are multiple reasons for your content not getting more likes on Instagram as it should. Anything from overusing hashtags, to being shadow-banned or Instagram algorithm changing can all cause you to get fewer likes than what you were receiving. Make sure that you only use hashtags that are relevant to your post as Instagram would consider anything else as spam. It is also recommended to not use any kind of bots for scheduling or promoting your post as this increases your chances of getting shadow-banned.