Beginner
How to Clip a YouTube Video
Make a YouTube video highlighting your favorite parts of live streams and other videos. Here's how you can make a clip from a YouTube video and share it.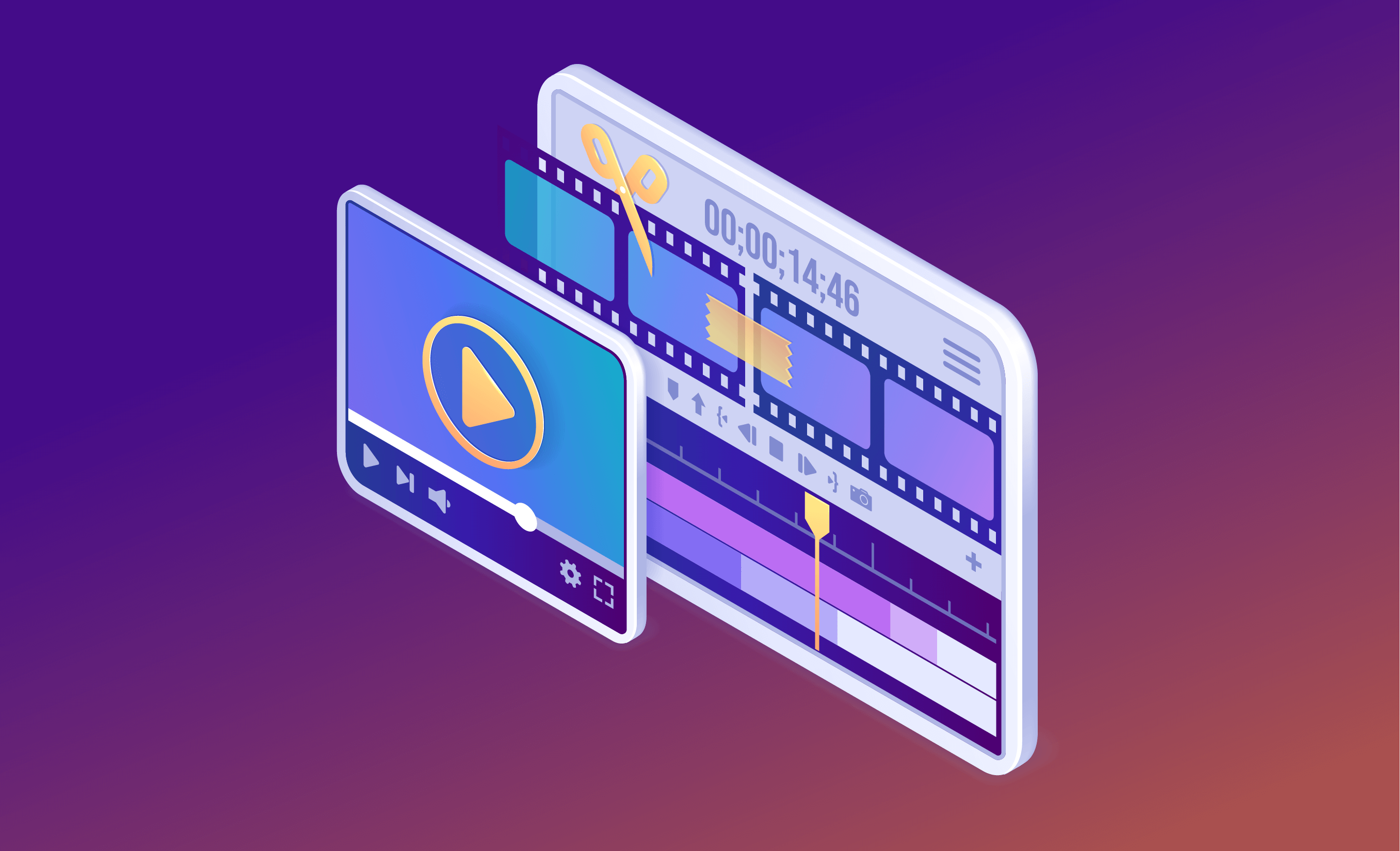 Do you want to share a memorable quote or segment from your favorite creator's last video without sharing the entire video? YouTube Clip lets you do that!
This is correct, YouTube Clips, one of the new features from YouTube, allows you to easily clip and share parts of a video. Share highlights from a video, important tips, or the major events from a sporting event easily with this feature.
Interested in learning more about YouTube Clip? We have everything you need to know about how to clip a YouTube video:
What is YouTube's Clip Feature?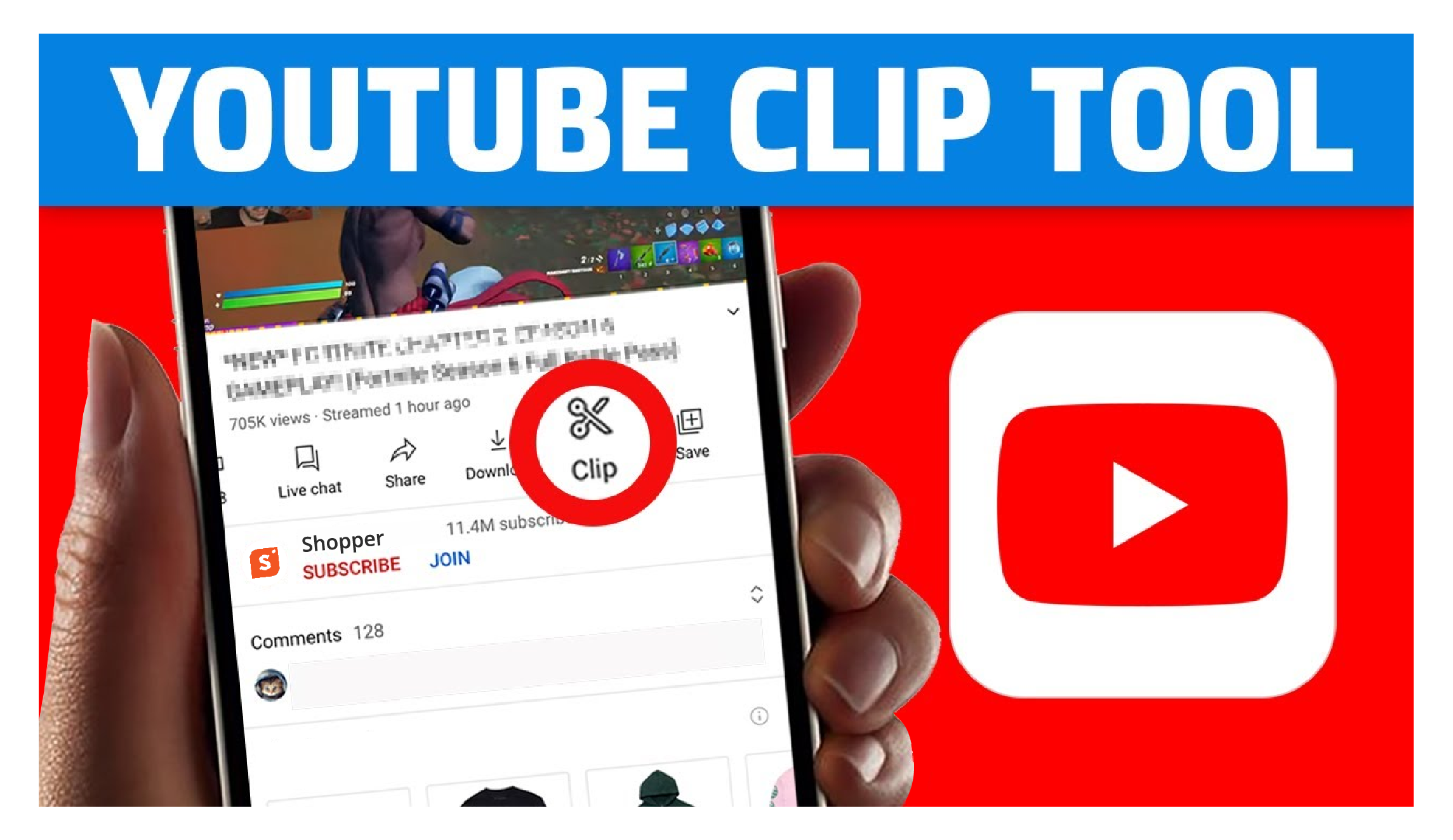 YouTube Clips is the fastest and easiest way to share a particular part of a video or live stream on YouTube.
Any YouTube channel that has at least 1000 subscribers or more will have a 'Clip' option beneath the mini-player on the YouTube website and app for android and iOS. By tapping on this option, creators can select 60 seconds of the video, add a description and share it with anyone.
When someone clicks on the link, they will be taken directly to your clip instead of the entire video.
The Clips feature can also be used to good effect by combining clips with YouTube video downloaders to download the clip to your device.
Another major advantage of YouTube clips is that it's relatively easy to share on your social media accounts, as you only need to copy the clip link or directly share it from YouTube to the desired social media platform.
Clips also do not create new videos or get saved in your YouTube account. They can only be shared to direct viewers to the segment that you would like others to watch as well.
How to Clip a Video for YouTube online?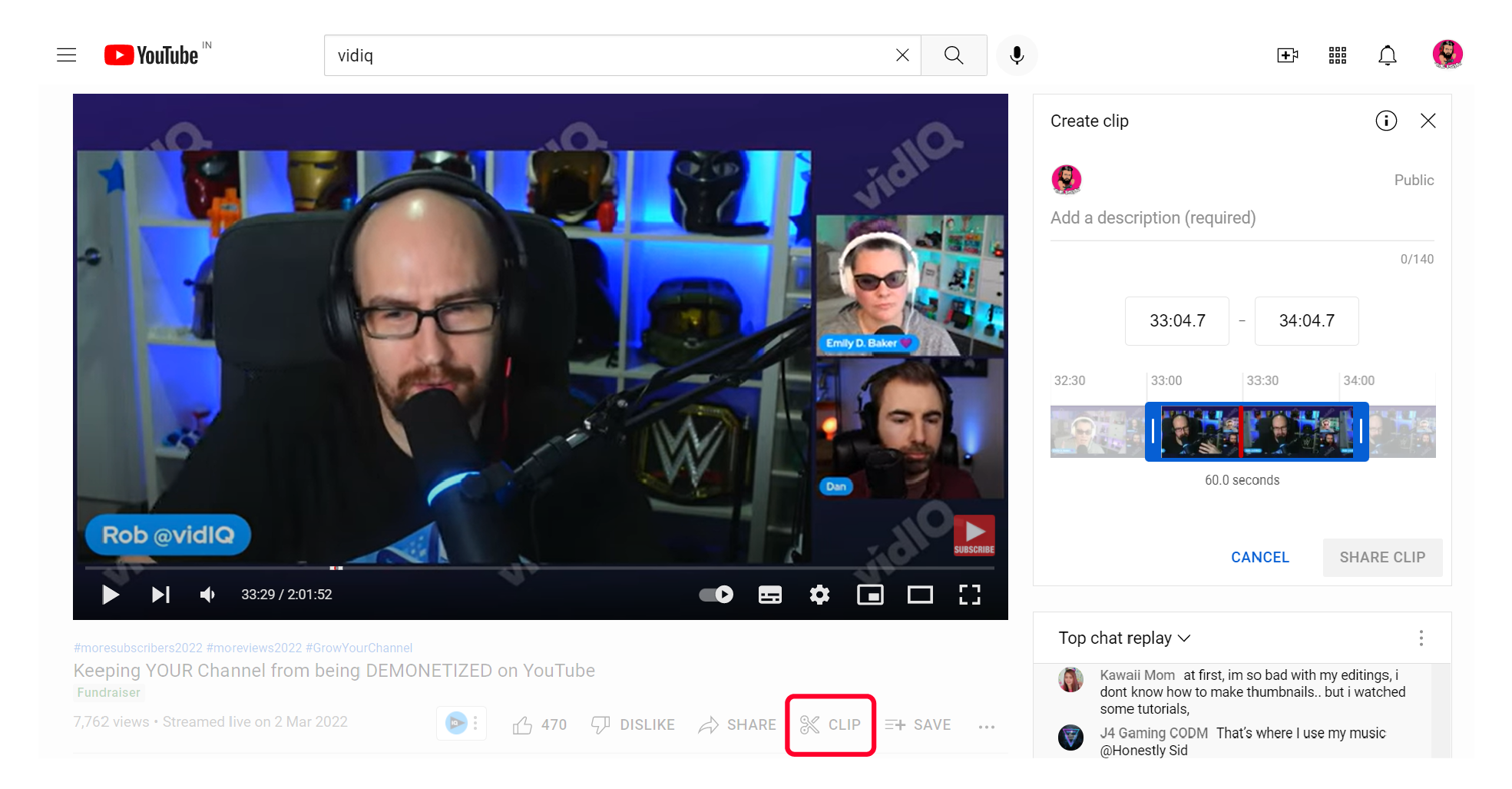 Clipping a YouTube video from a YouTube channel is pretty straightforward.
If you are new to the clipping feature and not sure about where to start, we have you covered. Here is a step by step breakdown of everything you need to do in order to clip a video for YouTube online!+
Launch the YouTube App or head over to the YouTube.com website.
Log in to your account and search for the video you want to clip from.
Now under, the video, look for the 'Clip' option (scissor symbol) next to the 'Share' option.
Tap the 'Clip' option to start clipping your video.
You will now have a 'Create Clip' box show up.
Select the length of the clip which can be anywhere between 5 to 60 seconds long.
Drag the slider on both sides to adjust the duration of the clip.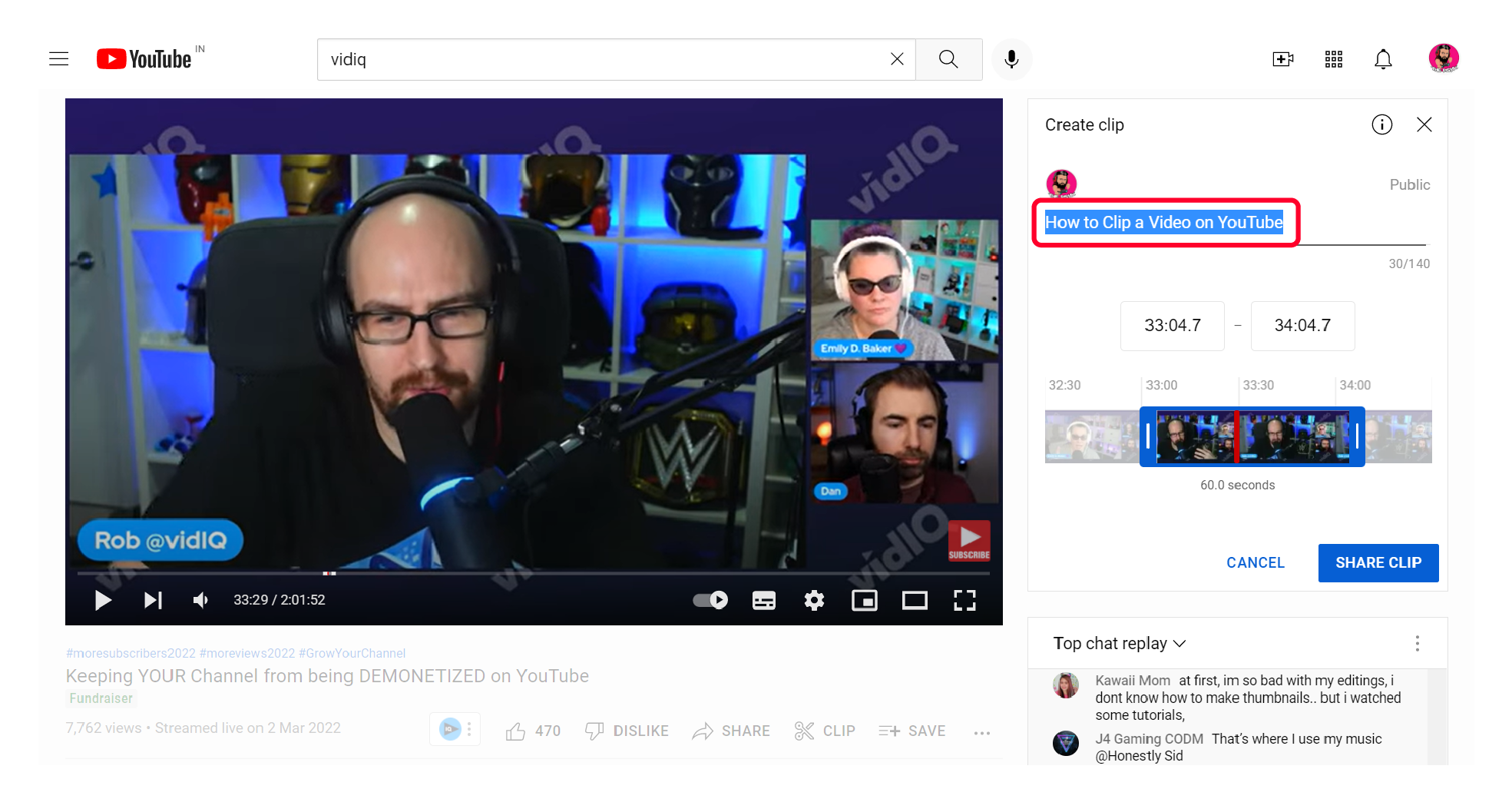 Now, give a title to the clip (maximum of 140 characters).
Once you enter the title, the 'Share Clip' option will become available.
Click on 'Share Clip' and select the social media platform you wish to share your clip at
Alternatively, you can also copy the link and use it to direct viewers to the clip segment.
Please note that channels that have a subscriber count that is less than 1,000 will not have the option to share clips enabled. You cannot also create a clip that is less than 5 seconds in duration.