Beginner
How To Change Your Instagram Username
Your Instagram username makes absolutely no sense and you want to get rid of it, right now! We figured as much and have you covered with all you need to know about how to change your Instagram name.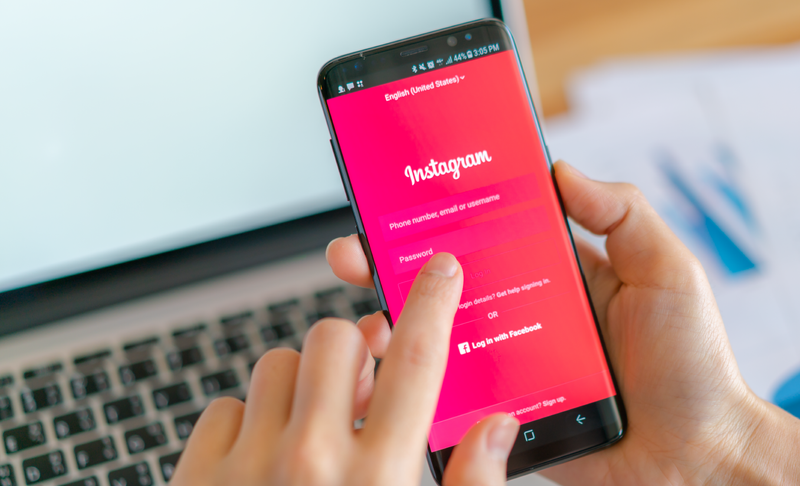 Changing Instagram usernames is something we all do.
@chickenriceandbeans or @just_a_teen may work when you're young, wild, and free, but they may not work as time passes by. Our usernames will no longer fit us as we evolve.
A grown-up going by the username "just-a-teen" on Instagram can be weird and creepy (you get it right?)
But, don't worry!
Instagram is one of the only social media platforms that does not put a limit on the number of times you can change a username.
We have you covered with everything you need to know about how to change your Instagram name with out loosing your account.
But first, let's go through some of the important points that you need to consider. Even though Instagram is flexible in its policy related to user name, you still need to follow some guidelines for Instagram usernames.
Guidelines for Instagram Username
No two users can have the same username.
Instagram usernames should only contain alphabets, numbers, periods, and underscores.
Usernames can only have a maximum of 30 characters.
Instagram usernames cannot have spaces or other symbols.
Profanity or restricted language is prohibited from Instagram usernames.
Instagram Username and Instagram Display Name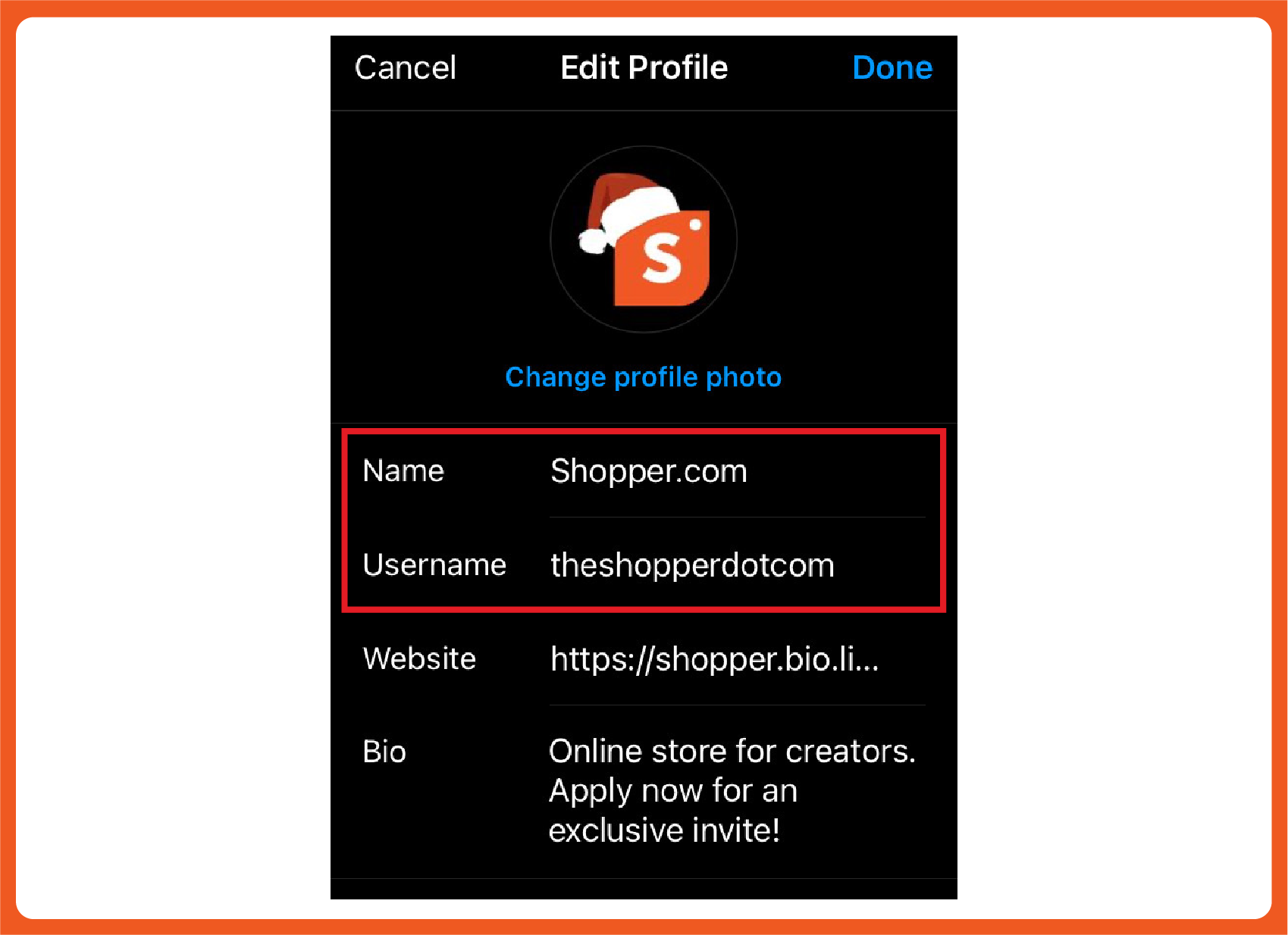 Instagram username and display name are two different things and it can be confusing if you are just starting out on Instagram.
Just to be clear, the Instagram username is what people tag you with and appears after the "@" symbol. That's why Instagram only allows one user to have a unique username. If the name you wants has been taken, you can consider going for variations like adding a number to the last part.
The Instagram display name is what visitors coming to your profile will see beneath the profile image. It can be anything, and can even be your real name.
Multiple users can also have the same display name and it is nothing more than details you need to enter on your bio so that people can easily recognize you. Instagram also allows users to use characters, symbols, and spaces on display names.
How Do I Change My Username in the Instagram App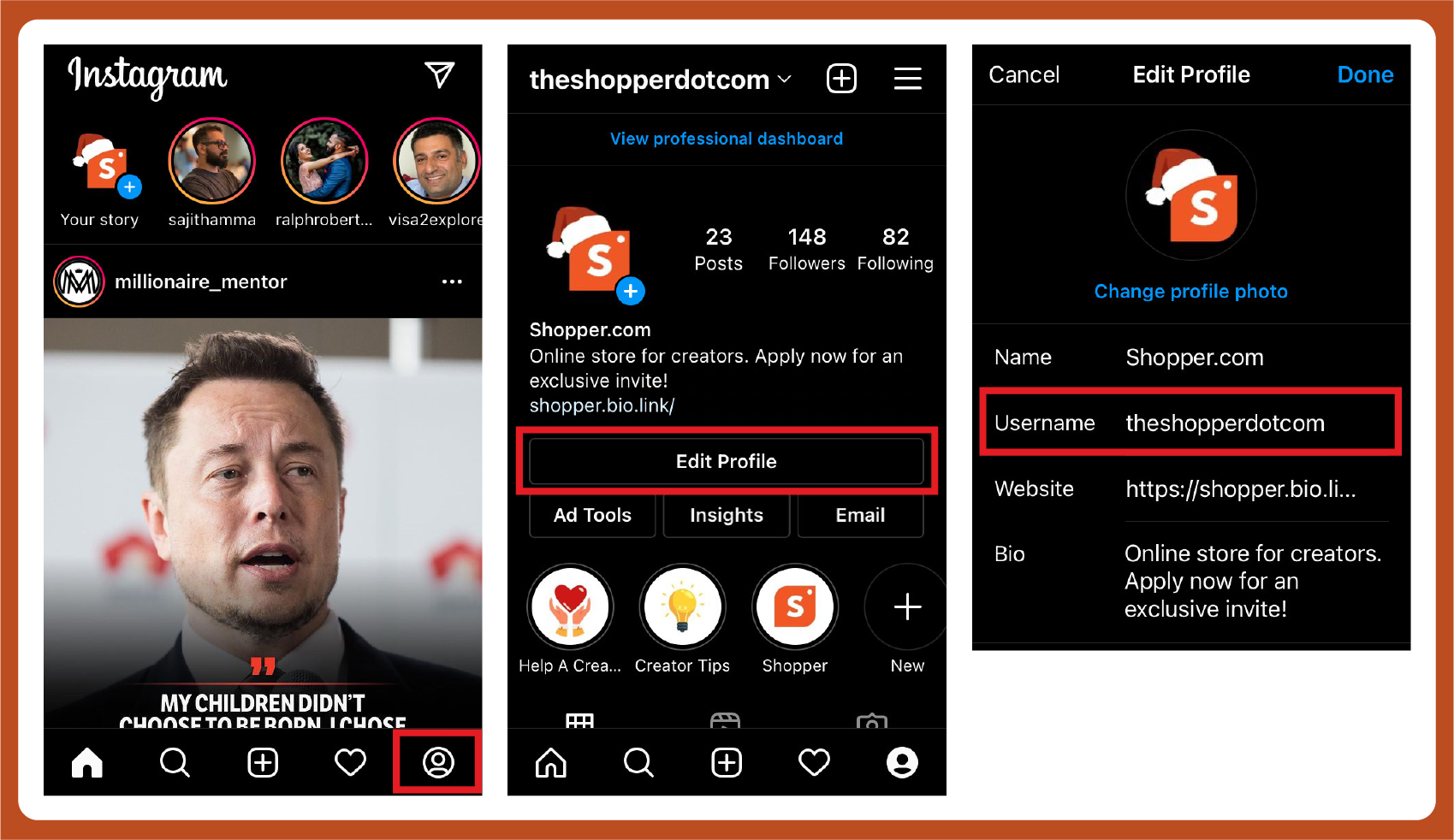 It's quite easy to change your username in the Instagram App.
Open the Instagram App on your android or iOS device and log in to your account. If you are using a new device, head over to Google Play Store or Apple App Store to download the latest version of the Instagram App.
Make sure that you log into the account that you want to change your name on if you have multiple accounts. Now follow these steps:
Tap the profile link located at the bottom of your page.
Now click on the "Edit Profile" option from the profile menu.
Tap on the username field and clear the existing name.
Enter your new username in this field.
If the new username is available and valid, you will see a green tick mark.
Click on the tick mark located on the top right corner to confirm your changes.
That's it, you have now successfully changed your username through the Instagram App.
How Do I Change My Username on a Computer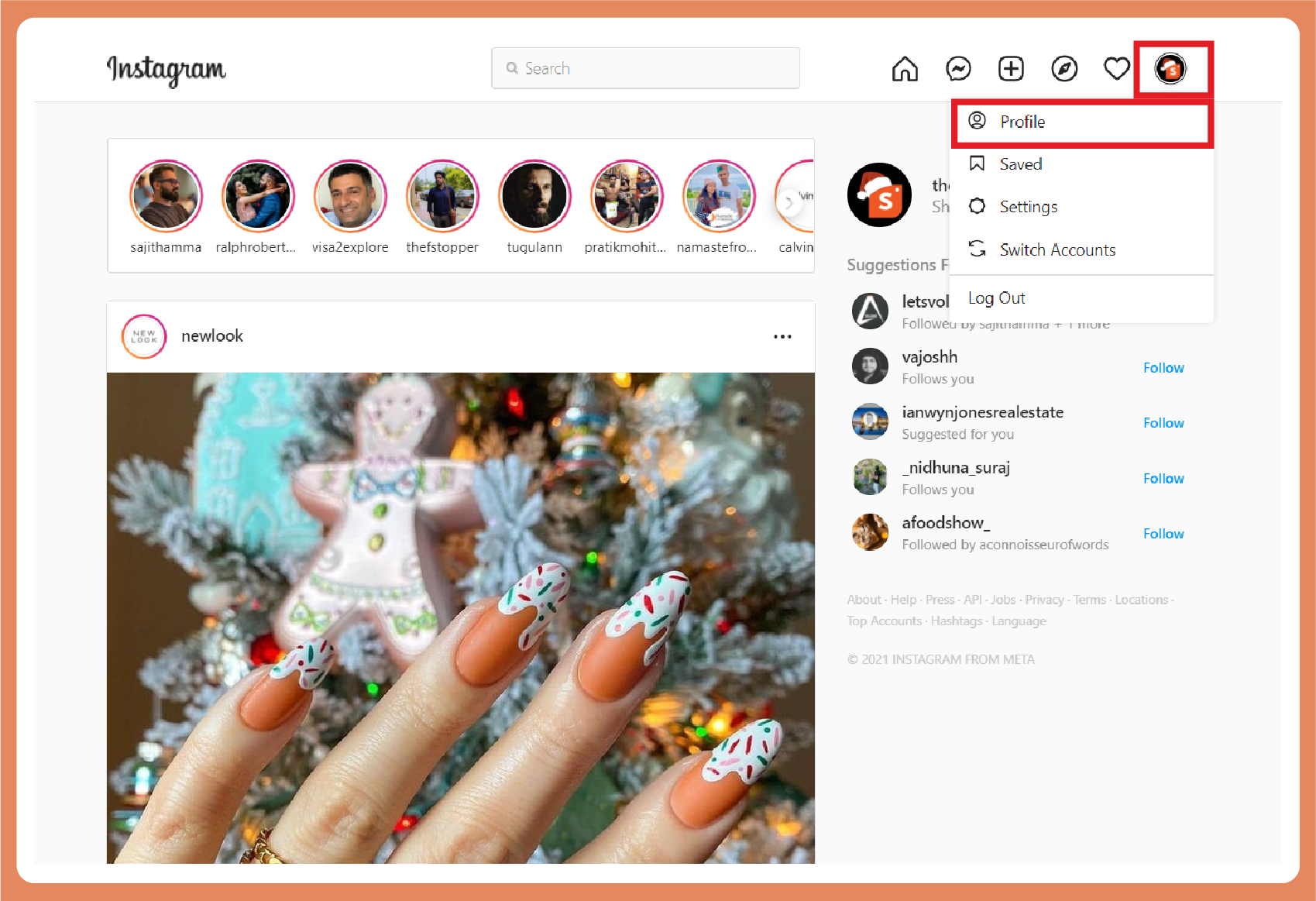 Accessing Instagram on a computer? No worries, we have you covered as well!
That's right, you can change your Instagram name on a computer as well.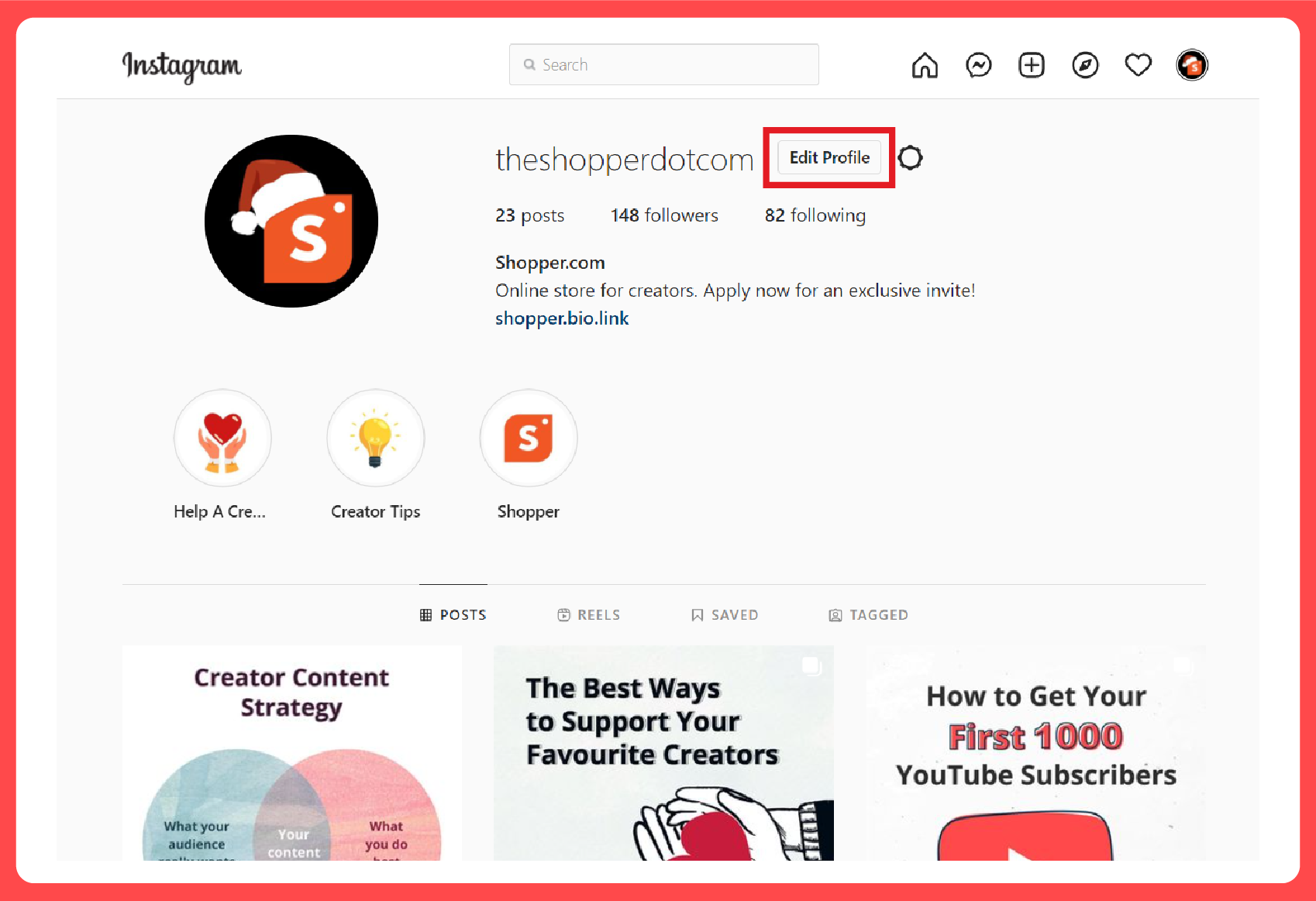 It's not as complicated as you think as well. If you didn't know already, here are the steps you need to follow.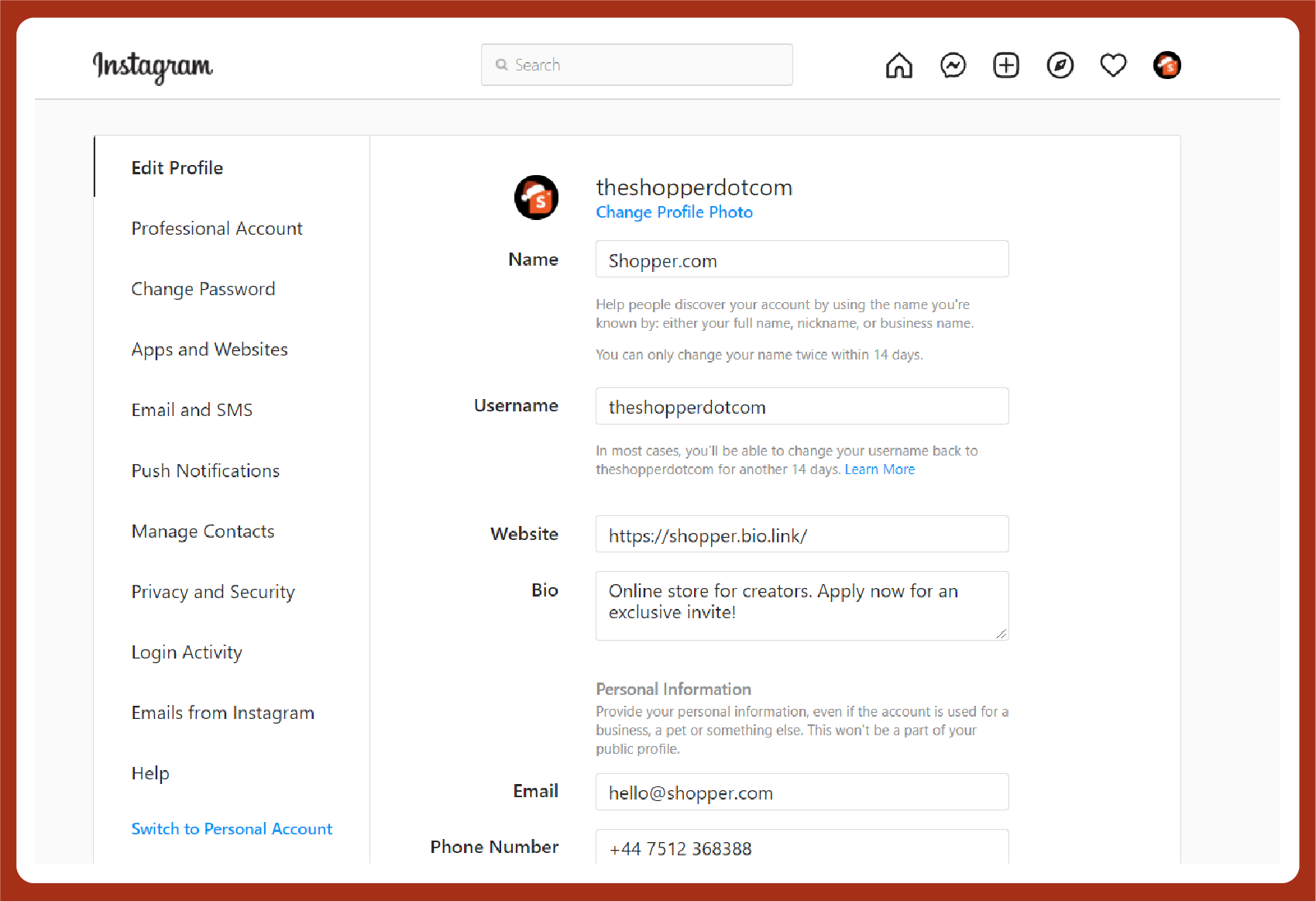 Open the browser of your choice and search for Instagram.
Log in to your Instagram account from the website.
Click on the profile icon from the top-right corner of the website.
Select the profile option from the drop-down.
You will be redirected to an edit page with multiple options.
Click on username, clear the existing name, and enter your new name.
Once the changes are made, scroll down to the bottom and click submit.
You have a maximum of 14 days to revert to your old name. However, once the 14 days pass, other users can take your old name and it can become unavailable for you.
FAQs regarding changing an Instagram username
Is there a limit to how many times you can change your Instagram name?
No, there is no limit to changing Instagram username. However, there is a cool down time of 14 days after successfully changing your name on Instagram. You are only allowed to change your name two times during these 14 days. Any other changes can be made only after this cool down period.
How long does it take to change Instagram name?
It only takes a few minutes to change the Instagram name. Please note that you can only change your name twice in a time frame of 14 days. If you want to make further changes, you will have to wait for another 14 days.
How to change Instagram username without losing followers?
You don't lose any followers by changing your name on Instagram. You are allowed to go for name changes at any given time, and apart from your followers being confused about who the new name they are seeing is, chances are pretty low for you to end up losing followers. Feel free to change Instagram name, but it would be good to let your followers know about this name change through an Instagram post or story.
Why can't I change my Instagram username?
If the Instagram username you are trying to claim is already used by someone else, you cannot use that. If the username contains any profanity or restricted language, you might be blocked from using that name. All usernames on Instagram come with a maximum limit of 30 characters. Instagram usernames should only contain alphabets, numbers, periods, and underscores. If the username contains spaces or symbols, it won't get approved. If you have changed your Instagram username more than 2 times in the last 14 days, you won't be able to change Instagram name again until the 14 days are complete.
To Summarize,
It is very normal to go with a weird name when you create an account on Instagram, and over time, you could maybe want to change it to something relatable. Others want their original name to reflect on their Instagram account as well.
The reasons to change Instagram name could be any. Instagram recognizes this and that's why they offer easy solutions to change your name without limits. However, to ensure that there is consistency, they do have a slight restriction of changing the Instagram name just two times in a maximum of 14 days from your first change.
Regardless, if you follow the steps we covered above, it only takes anywhere from a minute or two to get yourself a new name on Instagram. Don't worry, even if you want to change again, just wait until the 14 days after your first change completes to change again.