Beginner
How to Add Captions on TikTok
By adding captions to TikTok, you can let people see what you say. Read on to discover how to caption your videos.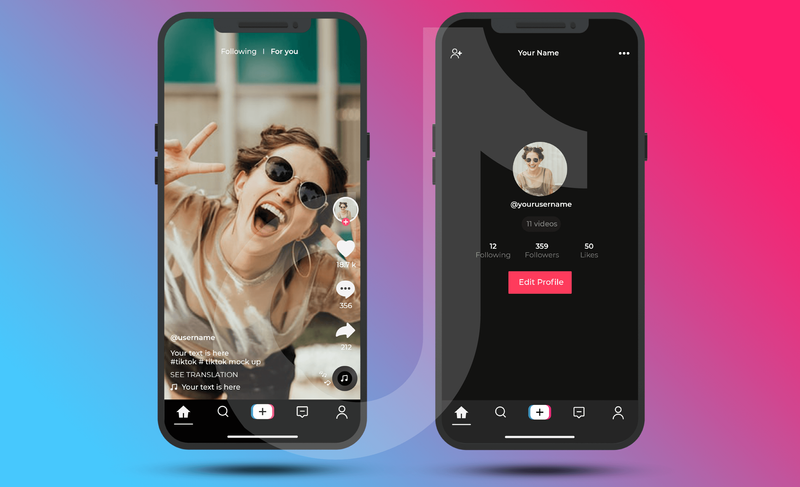 Adding captions or on-screen text to videos can make your content more accessible.
If you are a content creator who wants your content to be seen by the most people, you should consider including captions. Even on short format platforms like TikTok, this is a very effective way to increase discoverability.
Thanks to recent updates on TikTok, such as automatic captions, adding captions is now even easier than before.
If you aren't sure how to add captions to TikTok videos, you will need to continue reading.
You will learn everything there is to know about adding captions on TikTok in this easy to follow guide:
Why you should add captions to your TikTok videos?
From trending challenges to videos with unique transitions and features, there is a lot to play around with on TikTok. However, it is not mandatory for creators to use captions on their TikTok videos.
So why should you consider adding captions to your TikTok videos?
The best answer would be to improve the inclusiveness of your TikTok videos.
There are hundreds of people on TikTok that have hearing impairments or hard hearing that could enjoy the content that has captions enabled. Some users might be going through your video at a place where they cannot turn the volume on.
If you want everyone that comes across your content to stick around, it is really important that you add captions to your TikTok videos.
How to Add Automatic Captions on TikTok?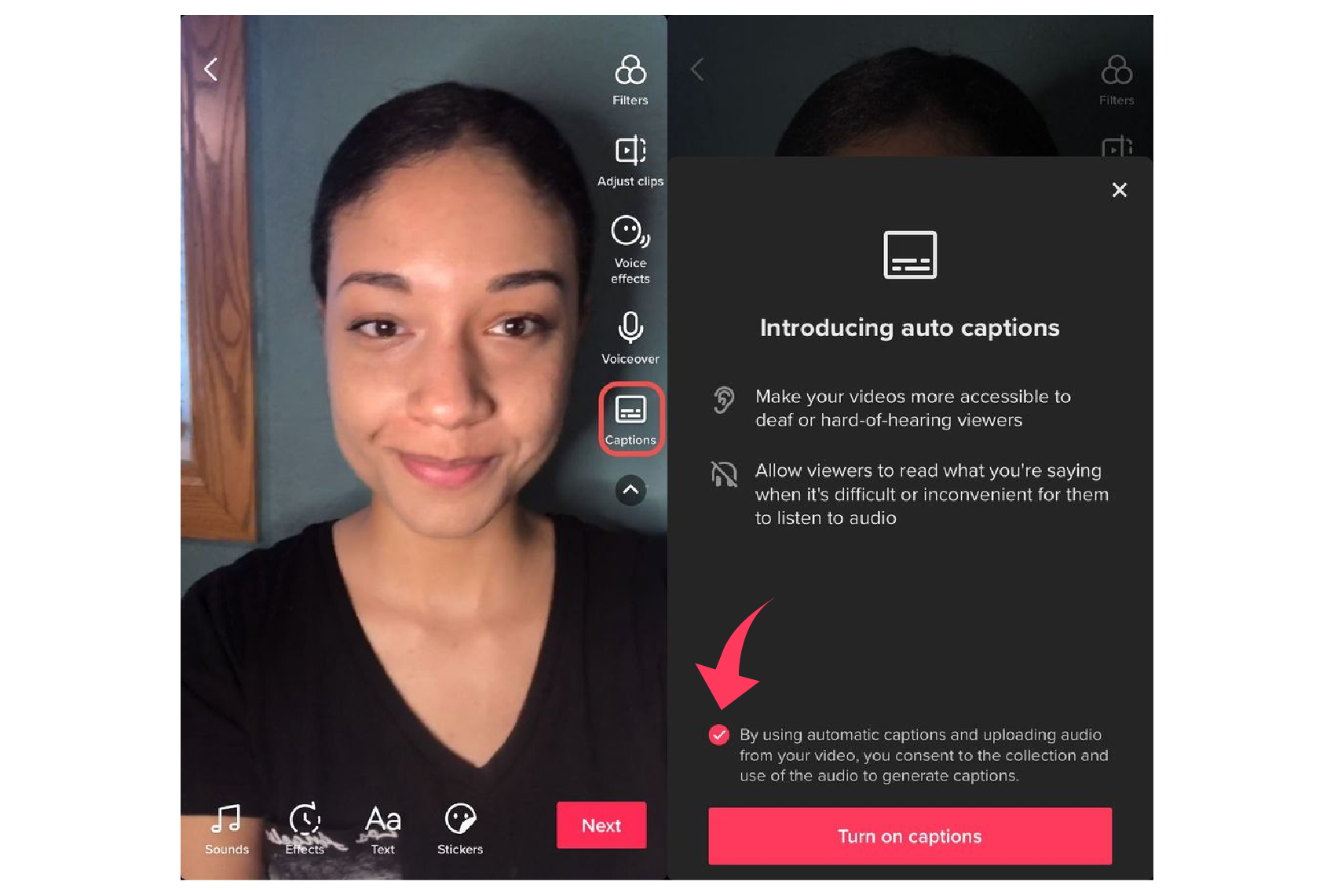 There are two ways to add captions on TikTok.
The most straightforward option you have is to add automatic captions on TikTok. The latest feature from the social media platform lets you automatically add captions by scanning a video's audio.
Alternatively, you can also add captions manually, but more of that later.
So how do you add automatic captions on TikTok? Here is a detailed breakdown of what you need to do:
Launch TikTok on your smartphone
Log in to your account to start creating your video.
Now, look for the captions option towards the right side of the screen.
You will then be redirected to the auto-captions option.
Turn the feature on to start the process.
Now the auto caption feature will process the video and generate captions automatically.
Review and publish the content when it's done.
How to Add Captions on TikTok Manually?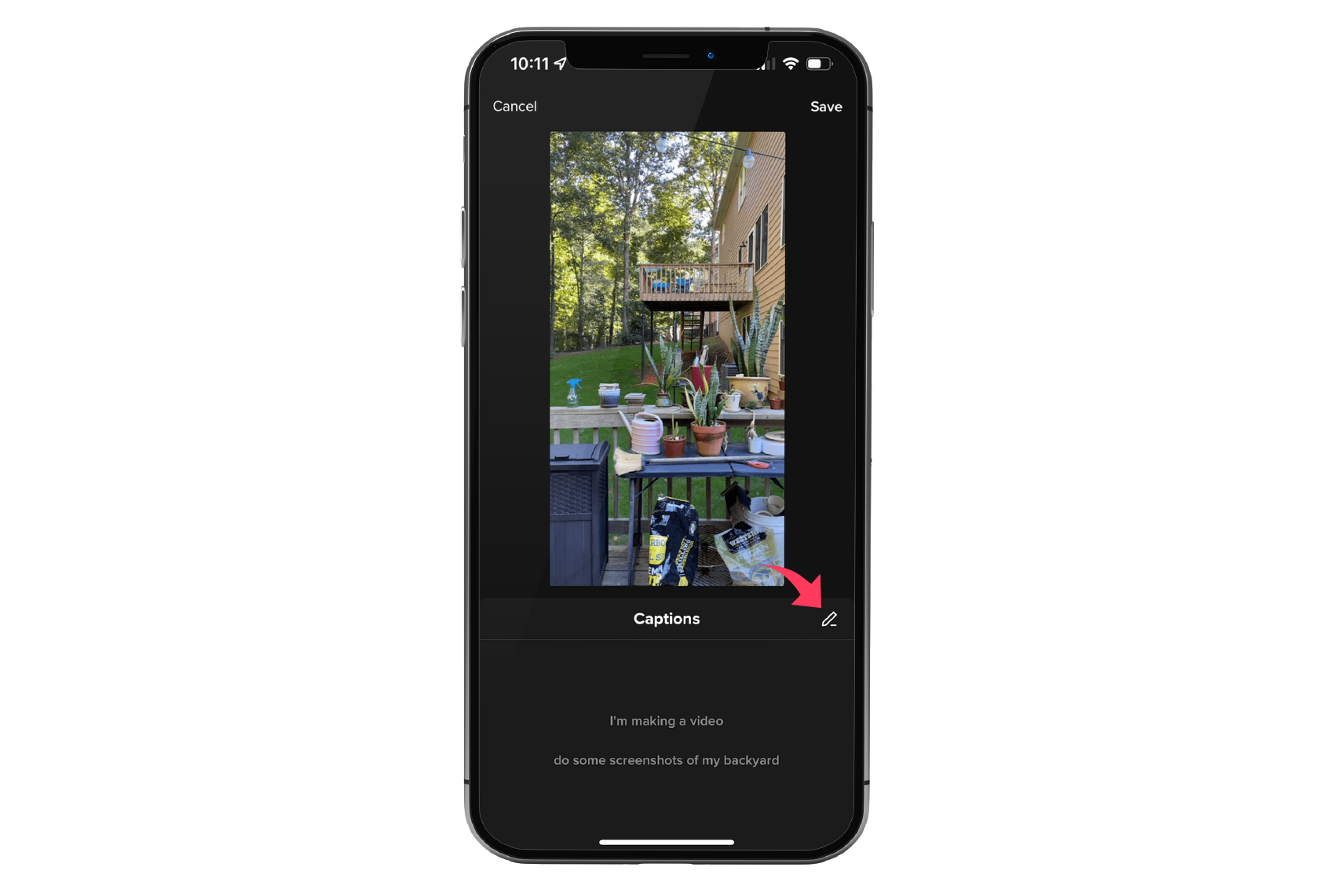 If you don't want to add captions automatically, you still have the option to add them manually.
Auto captions or any software that works with artificial intelligence can have difficulty interpreting what you are saying. That's why it's important to review automatically generated captions before publishing your next video.
However, if you want to add captions on TikTok manually, you need to follow these steps:
Open TikTok and log in to your account.
Start creating your video by clicking on the create option.
Tap the captions option to start the auto caption process.
Wait for that automatic caption processing to end.
Now look for the pencil icon, located below the video preview.
Tap the 'Pencil' option to edit and manually enter your caption.
Click on 'Save' once you are done adding the captions.
How to Turn Captions On/Off for Videos You are Watching?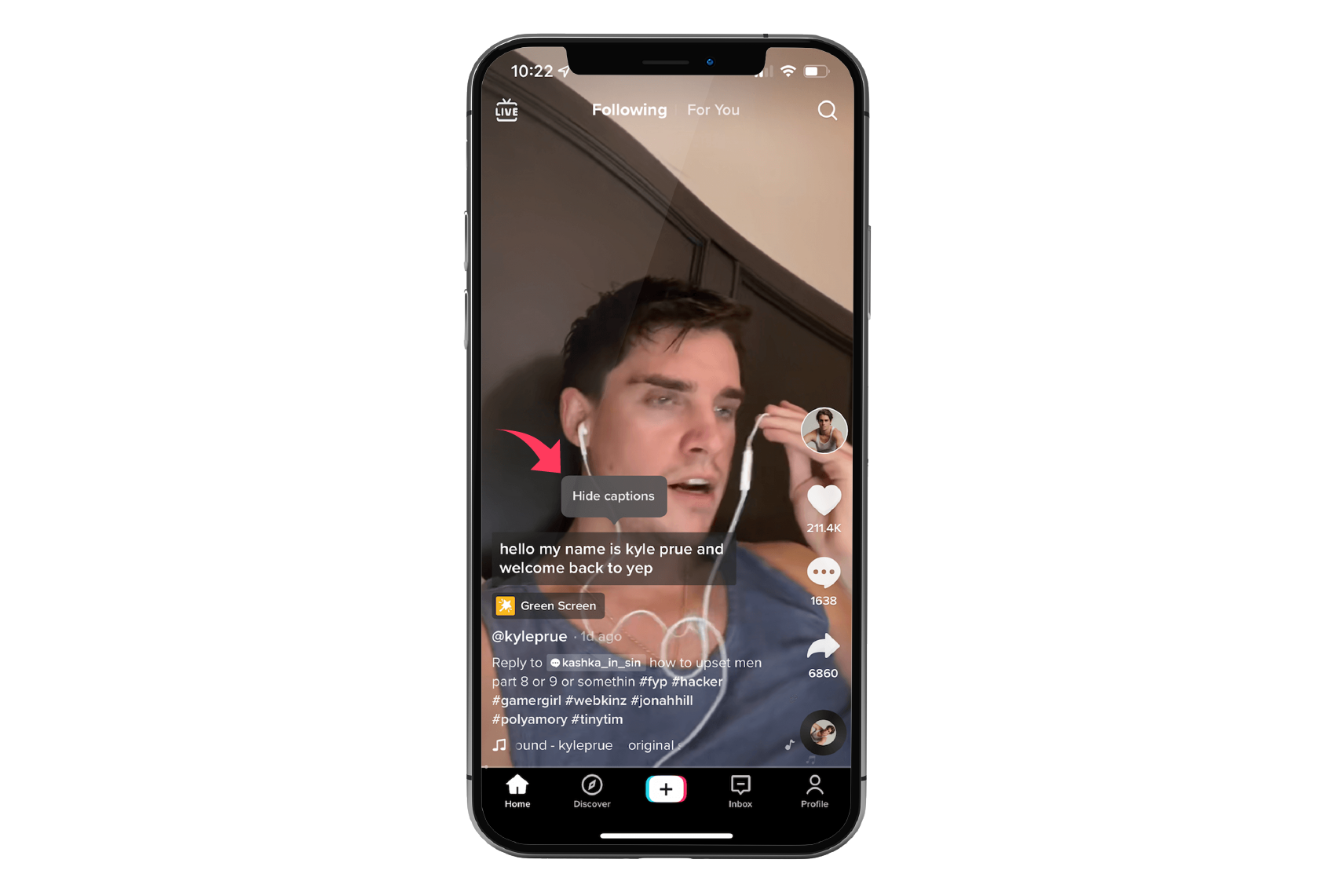 The best thing about captions is that viewers can turn them on or off.
This makes it a really accessible option to have as viewers that want to option can make use of it, and those who do not want captions appearing on their TikTok video can turn it off.
By default, videos that have captions, usually have it turned on. To turn it off:
Tap the caption that appears on your screen.
A pop will now appear with the message 'hide captions'
On clicking 'hide options' the captions will disappear from the screen.
You can re-enable captions by looking for the square symbol on the left side of the screen.
By clicking it, videos that have captions on TikTok will show the captions again.