TikTok
How to Add a Link to Your TikTok Bio
Learn how to add a link to your TikTok bio within minutes with our comprehensive guide on how to add a link to your TikTok bio.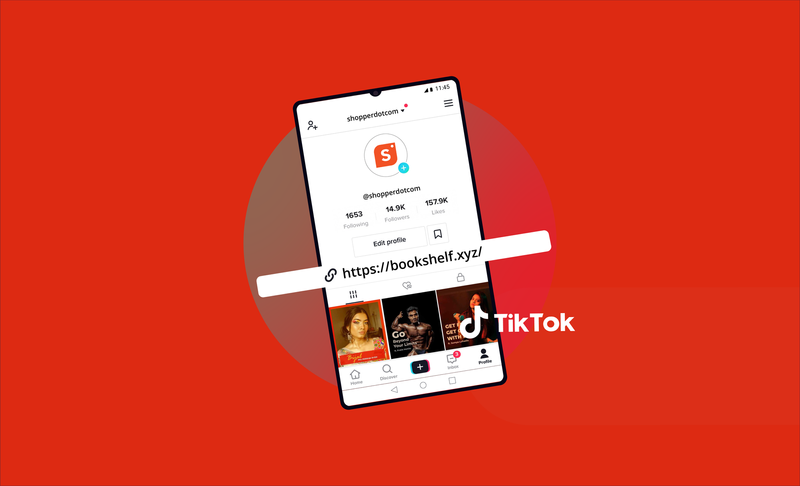 TikTok is now the go-to platforms for building a personal brand on social media.
However, to be successful on any social media platform, you need to have accounts on more than just one platform. For that, you need to consistently direct traffic to your other websites as well.
That's where the link in bio feature, which is available on all leading social networking platforms, comes into play.
TikTok also lets you add a link to your bio on TikTok, but this is often an underrated feature as people fail to make proper use of this feature.
That's why we have decided to simplify the process by proving you with hands-on information on everything you need to know!
Here is a step-by-step breakdown, featuring all the information you will ever need on how to add a link to your TikTok bio:
What is the Link in Bio Feature on TikTok?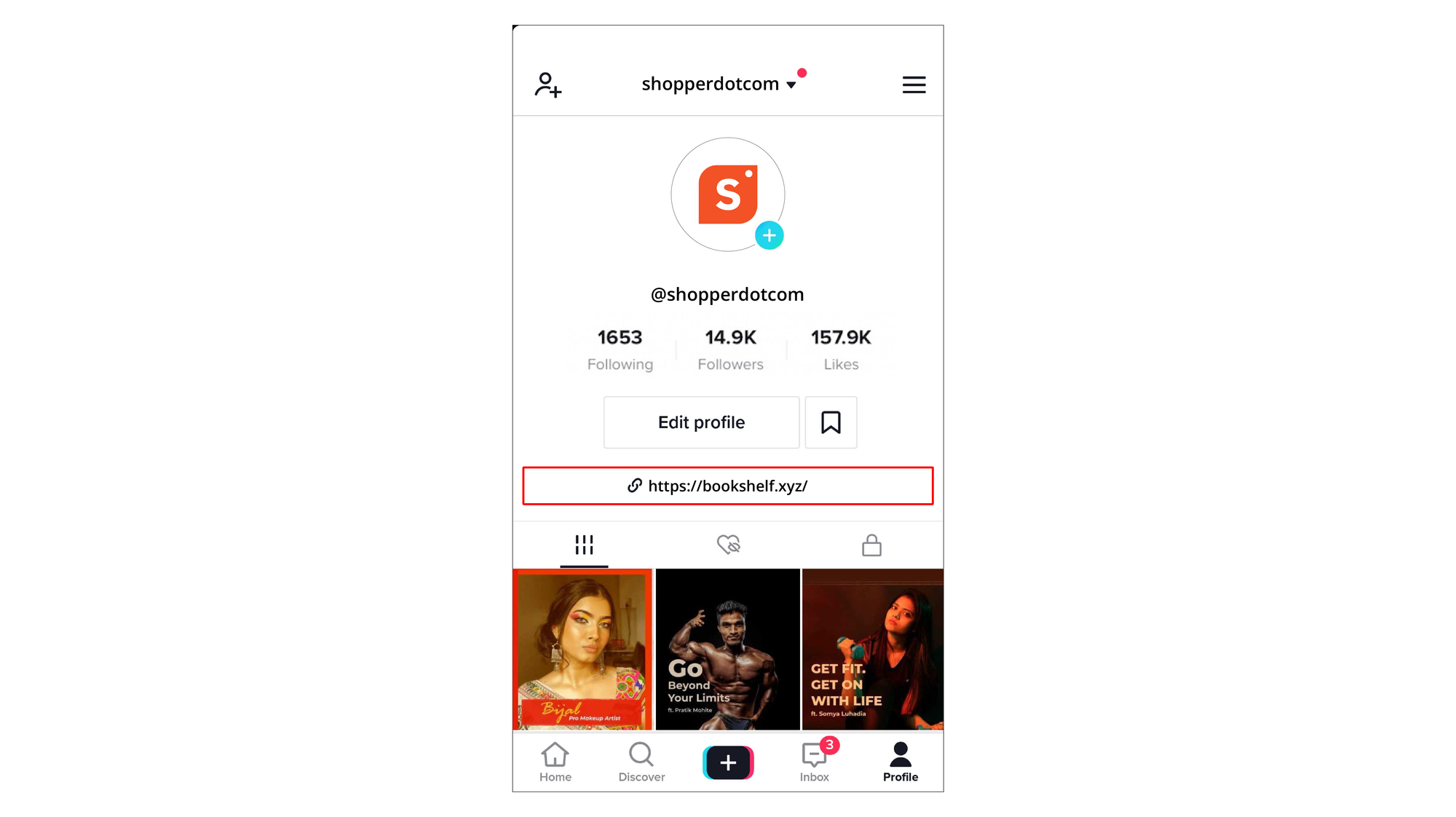 The link in bio feature on TikTok lets users add a custom clickable website URL on their TikTok bio.
When someone comes to your TikTok profile, the link in your bio will be the first clickable link they see.
This instantly improves the probability of someone clicking on this link and redirecting to your website or profile on social media.
If you have some affiliate collaborations running, the TikTok link in bio can be great to manage accounts and keep your audience engaged.
You can also easily direct viewers to your affiliate sets.
How to Add a Link to TikTok Bio?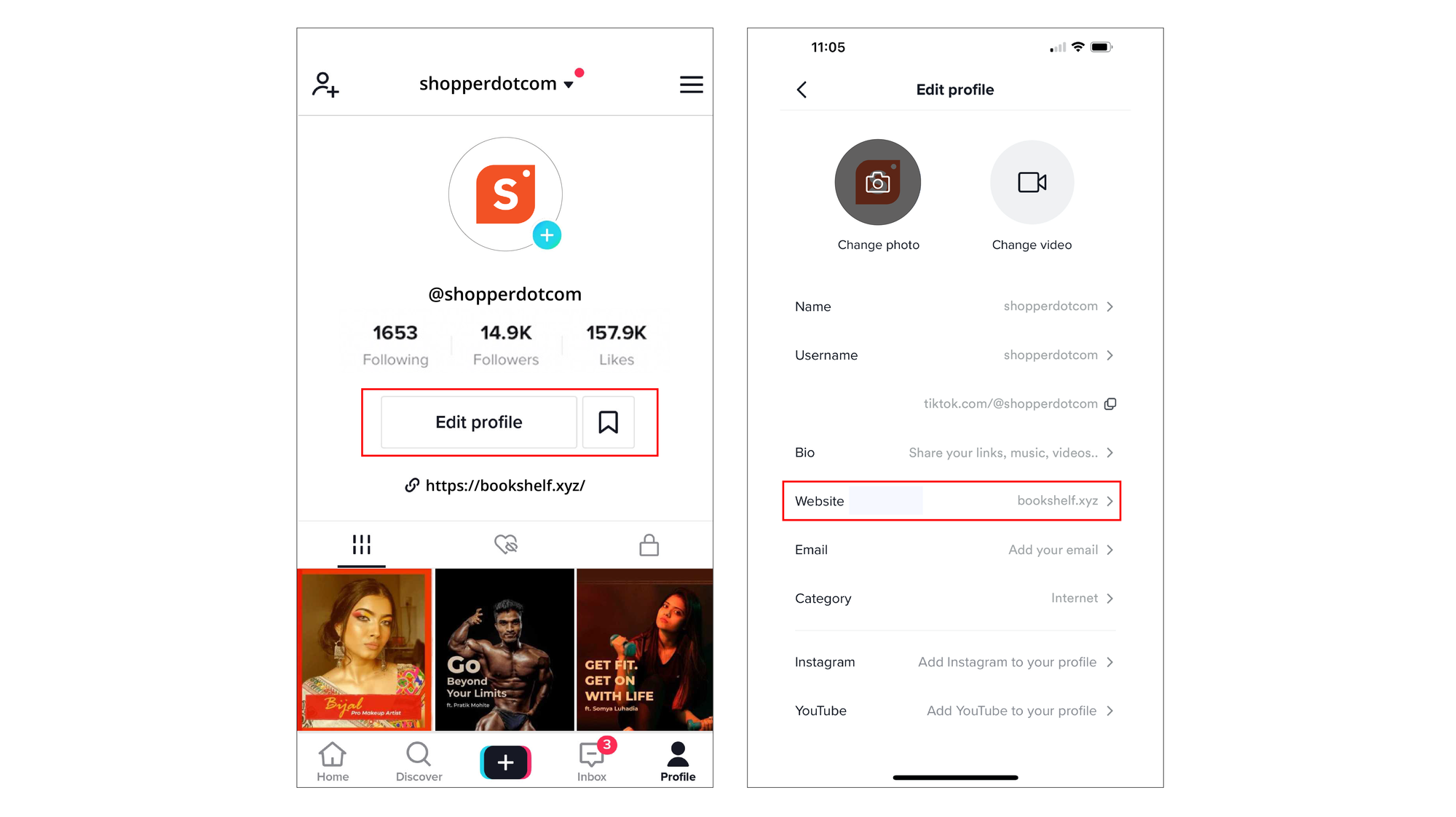 Adding a link to your TikTok bio is pretty basic and straightforward.
You only need to follow the steps we will be covering in detail below. Start directing more viewers to your TikTok profile in just a few clicks with this step-by-step guide:
Launch TikTok and log in to your account.
Head over to your TikTok profile by clicking on the profile icon.
Next, you need to tap on the "Edit Profile" option from your profile menu.
Look for the "Website" menu, which is located below the "Bio" option.
Open a tab on your browser and head over to your website.
Copy the link to your website or social account that you wish to add.
You can also manually enter the address if you want to do so.
Paste in the "Website" menu by tapping on it, back in the TikTok app.
Save your changes and go back to your profile to see the clickable link added to your profile.
Please note that you will not see the "Website" option on a personal account on TikTok. For the website option to appear, you are required to convert your TikTok account into a business account.
If you don't know how to convert your TikTok account into a business profile, follow these steps:
On your TikTok account, click on the profile icon.
Now look for the three-line icon on the top right corner of the screen.
Tap on the three-line menu icon to navigate toward "Manage Account" settings.
You will see options like "Phone Number", "Email", "Password", and so on here.
Next, look under the "Account Control" tab
You will see the "Switch to Business Account" option here.
Select "Switch to Business Account"
You will be taken to the Business Account page, read everything, and tap "Next"
That's all you need to do in order to change your TikTok account from a personal account to a business account.
Once that's done, follow the steps we covered first, and you will now see the "Website" option under your profile.
Why Can't I Add a Link in Bio On My TikTok Account?
You did everything we covered, but still don't have the option to add a link in your TikTok bio.
There could be several reasons for this to happen. We have shortlisted some of the possible reasons why you might not be able to add a link in your bio to your TikTok account:
You are yet to get access to the feature. The TikTok link in bio is a relatively new feature, that is slowly being rolled out to more devices. It could be a possibility that your account, just does not have access to the feature yet.
You did not switch to a TikTok business account! Yes, you might have followed our steps to change your account from a personal to a business account. However, did you save the setting before exiting? Only business accounts on TikTok have access to the link in bio.
Are you trying to edit your profile from a computer or laptop? Try again from your smartphone. Even though TikTok supports pc, it is still an app that is heavily optimized for mobile or smartphone usage. That's why you will not be able to add a link to your bio on your TikTok account from a computer. Use a mobile browser or launch the app instead.
How Can Shopper Help You With a Link in Bio on TikTok?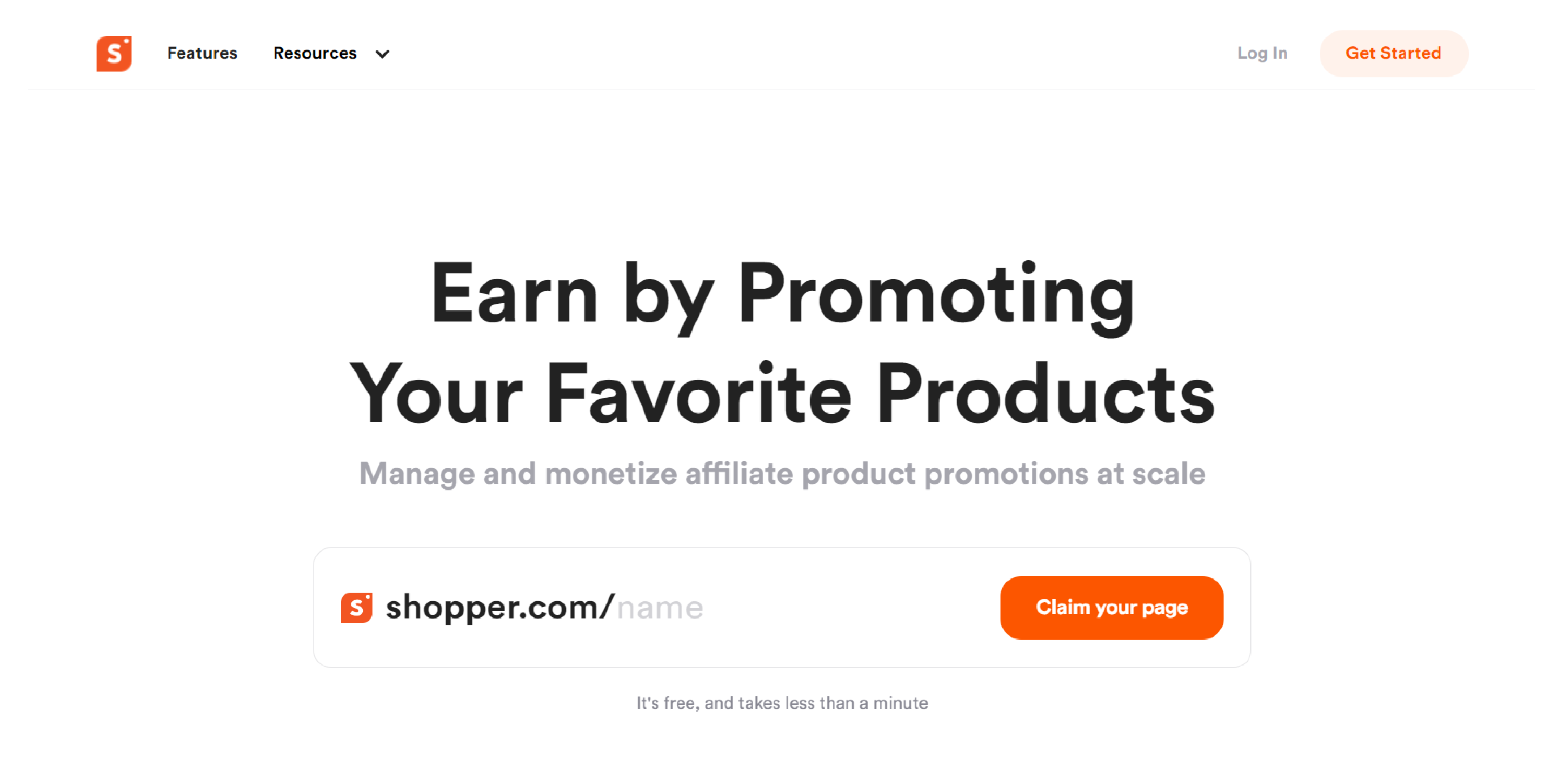 The major limitation to link in bio on TikTok is that it only allows creators to add just one link to their TikTok account.
If you are a creator with multiple accounts, and regularly do affiliate marketing through your social media accounts, this can be frustrating.
That's where having a Shopper account can help you, as a creator.
With our one link, you can share an entire catalog of your favorite products, services and most loved product collections.
Instead of regularly updating the link on your TikTok bio with every new piece of content, you can add your Shopper profile as a TikTok link in your bio.
Follow this up by heading over to your Shopper account, and adding custom collections, that feature your affiliate sets, and product collections.
Give the collections a name that fits, adds a cover image to help improve the overall accessibility, and save your collections. Organize and optimize further if required.
Once you have collections as you intend to showcase them, in place, simply save the settings.
Copy the Shopper profile URL, and paste it onto the website URL.
This will ensure that all your product recommendations and affiliate sets get equal engagement, and result in more conversions overall.