Survival Guide to Black Friday: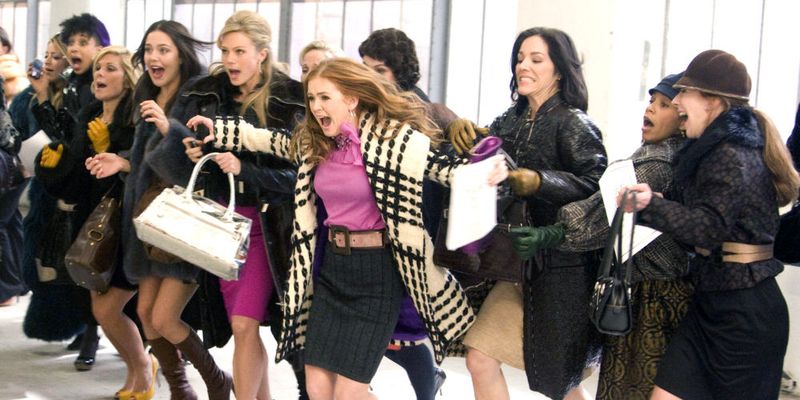 Black Friday is deservedly one of the biggest shopping sprees in the United States and all over the world.
The rampage outside super stores/grocery stores/any store is only beaten by the rampage created next year.
The origin is innocuous, in that Black Friday is just the informal name given to the day after Thanksgiving.
If you're anything like me, the mention of Black Friday would bring back some bitter sweet memories. Before things came to be sold online, you camped outside stores, waiting on your haunches from pre-dawn come what may to have your bite at an opportunity that comes just once a year. Never mind the traffic, cold, rising tempers, and the hustle.
Black Friday thanks to the internet has matured into an experience that can be had from the comfort of your home. Skip long lines, skip queues. Skip the traffic and cold. You get all the benefits with none of the problems.
Here are a few tips to help you make the most of the deals and discount saga.
How to prepare for Black Friday
1. Make a budget and stick to it
Data from Adobe Analytics shows that US retailers made $7.9 billion in online sales from both Thanksgiving and Black Friday in 2017. This figure was up by 17.9% from 2016.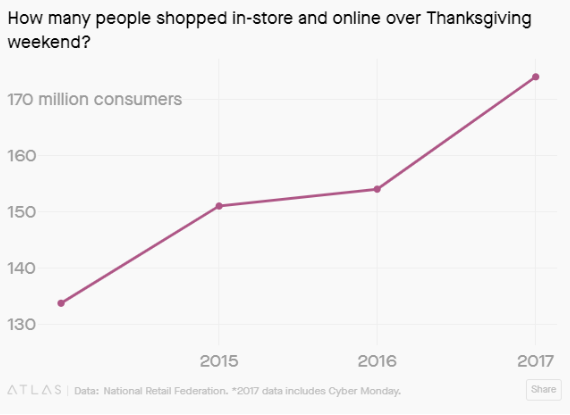 Black Friday is all about shopping but that doesn't mean you need to bare all your cards. To make the most of the day make a budget by planning your purchases ahead of time. Enlist items you need most, rather than being drummed into making impulse purchases. Once you have purchases outlined, make a promise to yourself that you won't overspend. With Black Friday, as stores announce steep discounts you will be able to get costs of the items, write them down and then figure out if the things you planned on buying stay within your budget.
2. Do a Quick research on Historical Pricing
There are sites that would simply put a discount up to leverage on the frenzy but in most cases it really isn't a deal—more a gimmick.
More often than not, you'll see a big percentage discount on a massively inflated price. You might actually end up spending more on the product on Black Friday than on any other day. Leading up to Black Friday, set alerts for products you want to purchase and see if the prices are changing. This way, you will be able to spot price spikes and avoid gimmicks. For Amazon, to check price history of a product use a tool called CamelCamelCamel. You can either type in the product or paste in the amazon URL and you will get the entire price history chart of the product including its lowest price in history.
Honey is another Chrome/Firefox add-on that can show price histories at Amazon, Best Buy and Target and Walmart and other stores. The data is limited though going back to up to 6 months.
3. Follow Retailers on Social Media
Following retailers on social media puts you in the ideal spot to receive promos and discounts that are otherwise not available to larger audiences.
On the weeks leading up to Black Friday there's a spike in coupon volumes.
If you have an active Facebook account, you should also follow your favourite retailers' Facebook pages.
Just like following retailers on social media is advantageous— in a similar vein following them via email is recommended too. Most times they send you deals that are limited only to their email list.
It doesn't cost you much. Only an email is enough and you could create an email account solely for the purpose of catching these emails.
Pay attention to those emails and get results.
You might also want to follow niche specific blogs that sometimes aggregate deals.
For instance here's an example from Cnet—they send a daily newsletter with the hottest deals in tech.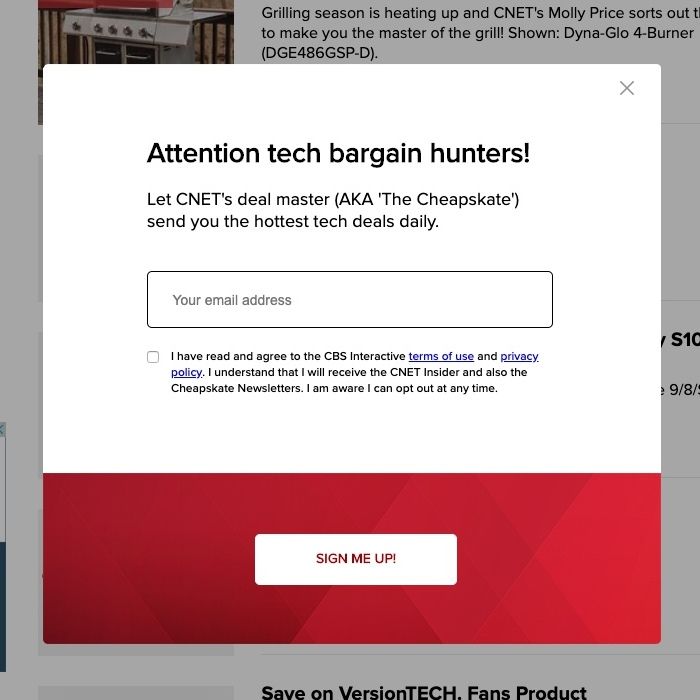 It's good to plan
Your best bet to avoid spending over your budget is by setting a plan and spending according to it.
The plan should also list the sites you're going to spend money on.
4. Use a Credit Card that pays you back
There are lots of reward credit cards that pay you back in points when you make purchases.
One of the most attractive options is flat-rate cards that offer a fixed percent in returns. There are also other cards offering varying percentages as returns.
Some stores might also offer you rebates in the form of in-store credit for purchasing with them.
Best deals for the D-Day
We have compiled a list of most popular offers to help you sail through Black Friday.
Read on to find out.
Smartphones are a popular category that everyone is on their toes for almost through the year.
And what's better? These deals are listed on most supermarkets, and online stores.
Some of you might live and die for iPhones. Others can't live without Android phones.
Come Black Friday plenty of deals are available for LG, Samsung and Redmi phones.
For iPhone fans Target has come up with a sweet deal.
Target:
Target offers iPhone XS and iPhone XS Max with $250 free target gift card upon activation.
The in store credit can be used only between Friday and Sunday. The amount offered as credit is comparatively higher.
Amazon:
Amazon remains at the forefront of deal craziness
These are called lightning deals that as the name suggest go away as quickly as they appear.
You have to be careful to do it immediately.
What they are offering?
25% off laptops from Lenovo, Asus, Acer.
25% on Android tablets.
Up to 40% off best selling luxury fragrances e.g. Jimmy Choo and Hugo Boss.
20% off on optimum nutrition BSN.
65% off Denby tableware.
Up to 35% off on speakers from Bang, Olufsen and Beats.
£50 off Echo Plus (1st Generation)
30% off on select fashion items dresses to blazers
Ghostbed try for 100 nights and if not satisfied return
Save $40 when purchasing Game of Thrones Seasons 1 to 7
Offers on Gadgets:
20% off on Samsung SSDs
20% off on particular photography equipment.
40% off on Feline Favourite Supplies
40% off on TicWatch Smart watches
50% off on Calvin Klein
Asos:
The offer listed below is available on ASOS stores worldwide.
ASOS is known for its high end fashion items. They kicked off Black friday the previous year with a 20% sitewide discount.
The same offer is going to be live this year too.
ASOS deals do vary from country to country. But the coupon codes given below for specific countries.
Here's a litany:
In the UK, receive 20% on any item on the store with the code HELLO20
In Canada and United States you can receive 25% with the code EPIC25
Whereas in Australia, the deals available in outlet stores with up to 70% discount are way better than Black Friday deals.
Macy's:
Macy's is presently a store that delivers all over the globe.
Macy's lists a lot of things on the site ranging from clothes for kids to watches and jewellery.
On Black Friday no particular product receives particular love. On almost every product, there's the black friday tag. There's free shipping on order values above GBP 40.43/ AUD 71.36 / CAD 68.47 / USD 51.71.
Concluding thoughts:
Wherever you are Black Friday affords an amazing opportunity to purchase things at steep discounts. Coupled with our tips you get to save even more.
Black Friday is also the time when spam emails are at their highest.
Check emails before clicking through and losing your credit card details.
Use anti malware tools to keep your system updated.
Shopper.com is your best friend when it comes to Black Friday. If you have a lot of products to purchase each penny saved adds up to a sizeable amount at the end of the day.
This way you will make the most out of Black Friday discounts.
And even if you missed a few things on Friday you can purchase a lot more goodies on Cyber Monday to make up.
What do you think of the Black Friday deals I listed above? Do any of them get you excited?
Keep your eyes peeled.