Flipkart Big Billion Days 2021: A complete guide to make the most out of it
Big Billion Days is right around the corner and if you are unsure about what, where, and how to make the most of this sale, we have you covered! Get detailed insights and special tips that are guaranteed to help you shop your favourite products on a bargain.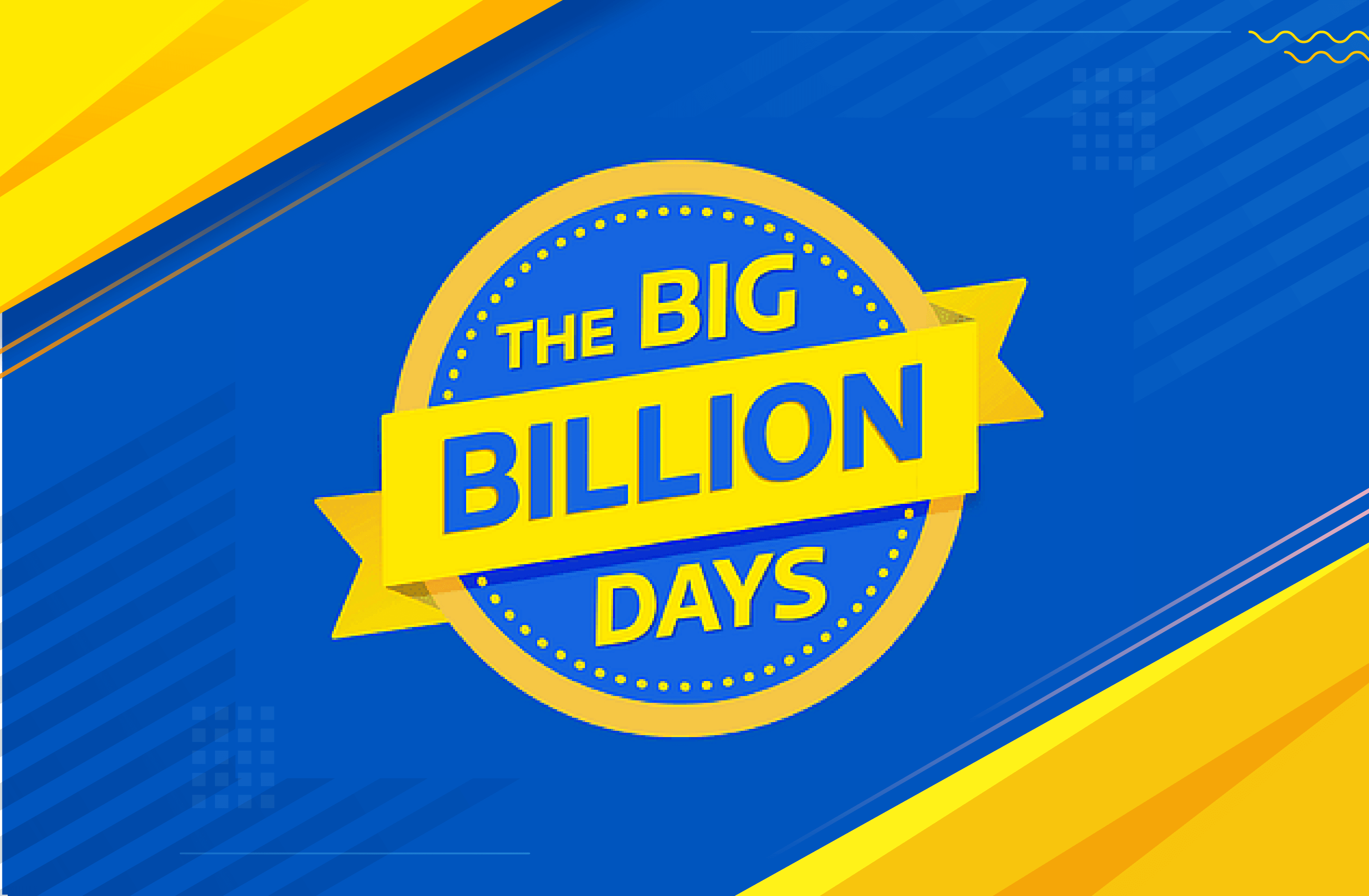 Flipkart's Big Billion Sale is one of the most celebrated online shopping festivals in India. Continuing with its tradition, Flipkart has announced huge savings and massive price-cuts on thousands of products this year also. The highlight of this year is electronics and work from home essentials. Flipkart is offering up to 80% OFF electronics and accessories along with up to 40% OFF Laptops.
Make the most of this deal and bring home happiness in the form a new gear that you have been eyeing for a long time at the best possible rates. We have compiled a guide to give you a head start and help you make the most of this year's Big Billion Days.
When will the Big Billion Day 2021 start and end?
This year the mega event will run from 3rd to 10th October, for 8 days. Being the shopping season, October will also witness Amazon's Great India Sale. Last year, Flipkart's big shopping days was a witness to one of the biggest shopping frenzy in the country, with most of the best selling products getting sold out of stock within minutes of the sale starting.
Starts on: 3rd October 2021
Ends on: 10th October 2021
Flipkart Plus – Your door for early access to sales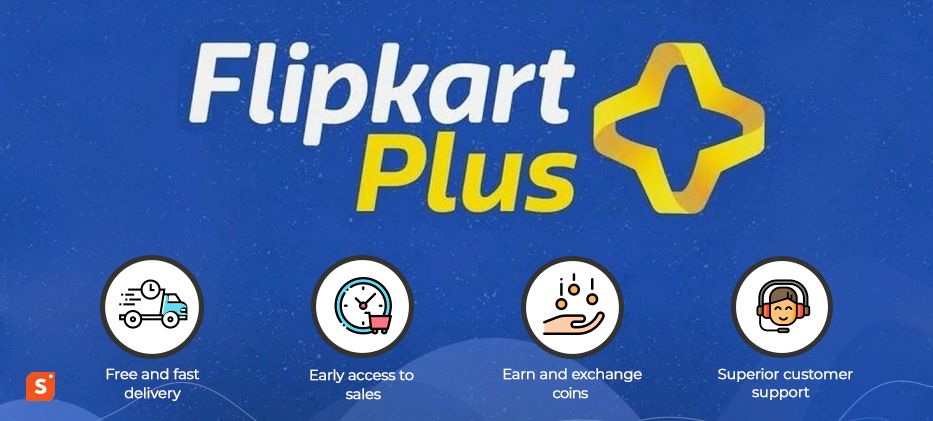 Flipkart Plus members have more reasons to rejoice with the arrival of the Big Billion day sale as they will be getting their hands on premium products, much earlier than regular customers. As a Flipkart Plus member, you are also guaranteed to claim the product that you always wanted, as there will be relatively lesser competition. Make sure you make the most of this situation by making purchases throughout the early access you get as a Plus member.
If you are not sure about what Flipkart Plus is all about, it's Flipkart's loyalty program that aims to reward customers for the purchases. Users can subscribe to the program without having to pay an additional fee.
Flipkart Plus Benefits
Free and fast delivery
Earn and exchange coins for rewards
Early access to sales
Superior customer support
How to become a Flipkart Plus member?
1. Download the Flipkart app or open through the web browser and login to your account.
2. Click on the Flipkart Plus zone and find your details regarding coin balance and rewards.
3. If you have collected 200 super coins in the past 12 months, then you will get an option to subscribe to the Flipkart membership.
4. Once activated, the membership under this program is valid for one year from the activation date.
Flipkart customers will begin to earn 'plus coins' with each order they place. Users will be able to avail plus coins and can redeem across shopping, travel, other online media services.
Big Billion Day Flipkart 2021 Bank & App offers
Instant Cashback
Checkout the instant cashback offers you can grab during the Flipkart Big Billion Day sale 2021.
What are the offers?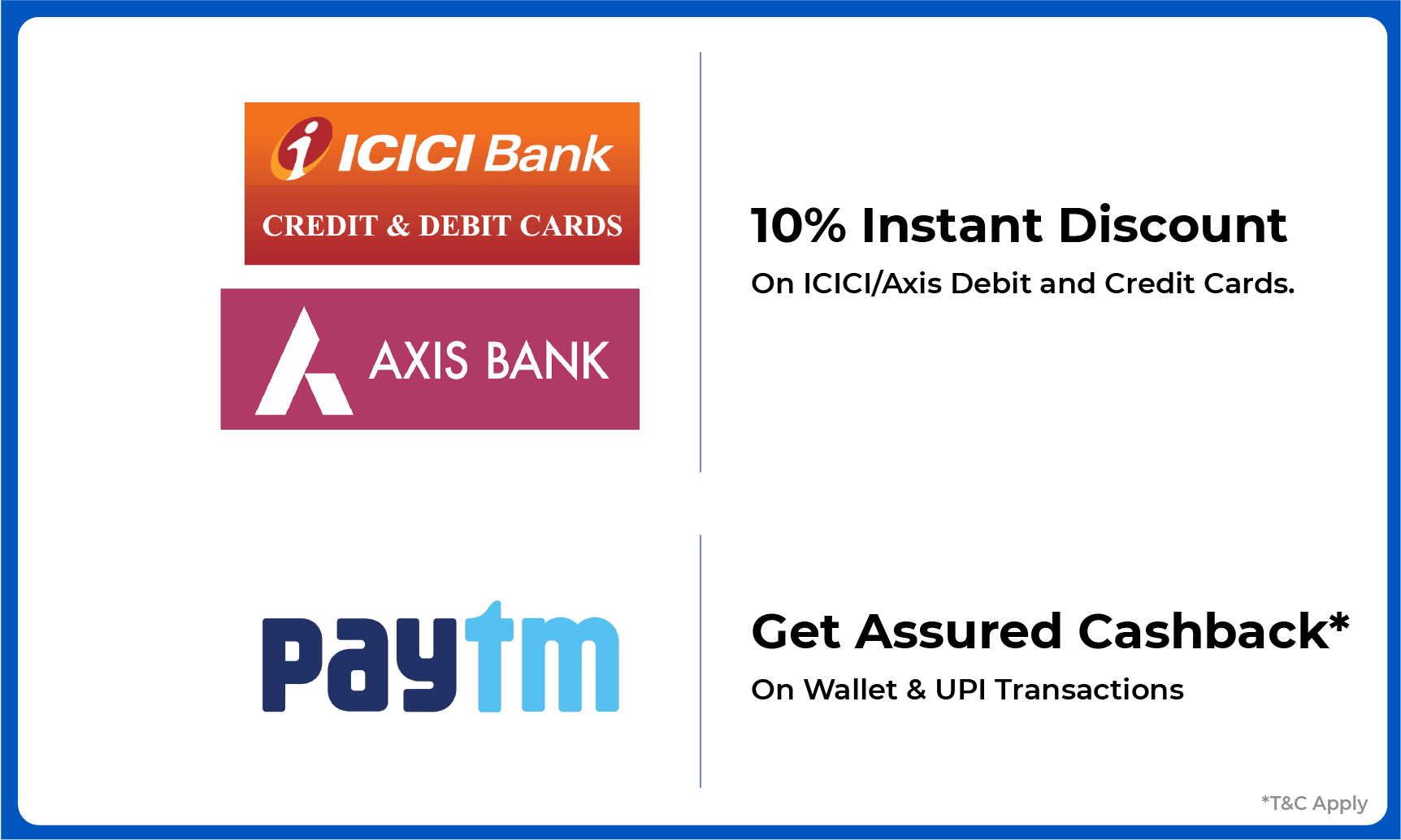 10% instant discount on ICICI/Axis Debit and Credit Cards.
10% off ICICI Bank Credit Cards, up to Rs 1500 on orders of Rs 5000 and above
10% off on Axis Bank Credit Cards, up to Rs 1500 on orders of Rs 5000 and above
10% off on ICICI Bank Debit Cards, up to Rs 1000 on orders of Rs 5000 and above
10% off on Axis Bank Debit Cards, up to Rs 1000 on orders of Rs 5000 and above
How to avail the cashback using the above cards and apps?
Log in to your Flipkart account
Add your SBI Credit/Debit Card, Flipkart Axis Bank Credit Card or link your SBI YONO and Paytm apps with Flipkart.
At the time of checkout, pay using any of the above mentioned cards or apps, and you'll get the cashback immediately.
No Cost EMI
Checkout the no cost EMI offers you can get for 6 months without paying for interest during the Flipkart Big Billion Day 2021. The credit card provides inccluding SBI, HDFC and ICICI is proving this offer. If you have a debit card you can avail no cost EMI via Axis bank, Fedaral bank, HDFC bank, ICICI bank, IDFC and Kotak Mahindra bank's debit cards. Also, Bajaj Finserv is also providing this offer.
How to get the no cost EMI using above cards and service providers?
Check whether the particular product you want to buy has the no cost EMI offer.
Click on 'Buy Now' and go to the checkout page.
Add the card if you haven't already added.
Select the no Cost EMI option on the payments page.
Select your preferred card or service provider (Bajaj Finserv).
Complete the payment.
How to pre-book deals at just INR 1?
Visit the Pre-Book Store on Flipkart from 29th September to 1st October, 2021.
Block your favourite product at offer price by paying just INR 1.
Log in to Flipkart on 3rd October and pay the rest of the amount.
Pro tips for Flipkart Big Shopping Days
Lot of us wait for the Big Billion Day for many months to get our hands on our favourite gadget or phone. However, some of the most wanted items may go out of stock even before we could reach checkout. We are enlisting 7 ultimate tips you should keep in mind while ordering items during the Big Billion day sale offers.
Keep things ready beforehand
Most of us have a FlipKart  account, however if you are new to FlipKart, create your account. If  you are using the app to shop, make sure that you have the latest version of the app installed. Also, if you have a poor internet connection we recommend to use the app, as it is optimised to use less data. Once your account is set up, add your address and ensure that FlipKart will deliver to that address. Sometimes FlipKart doesn't deliver to certain addresses. This is applicable to how you pay as well. Add the payment details beforehand to ensure smoother and easier checkout. After all, you don't want to make a mistake or slow down to type your 16-digit card number when the sale is on!
Watch the products closely
Creating a Wishlist to watch the products you want to buy is a great idea. If you are not seeing a lot of price difference for items that you want to buy, it is a good idea to wait to see if the price drops. By the end of the Big Billion day sale period, prices dropped for many products that were not massively discounted during the initial phases of sales.
Do your research and be ready
Finalise the product you want to buy before the sale starts. Do your research about the brands and the product you want to buy. Read customer reviews and ensure you are buying the right product. Doing the research while the sale is on will jeopardise your chances of getting the product you really want to buy.
Pay attention to sellers
When it comes to marketplaces like FlipKart and Amazon, most people don't realise that although we buy from these stores, the products are being sold by the third party sellers. Pay attention to this carefully as some of the sellers may not sell regularly and will not be around after the Big Billion day sales. In such cases, you may not get any after sale support for products bought from such sellers. We recommend you to buy from highly rated sellers both in terms of ratings and the no. of ratings. Avoid new sellers during the Big Billion day sales as it may not always turn out to be a positive experience.
Always compare prices
Flipkart's Big Billion day sale is one of the most discounted sale events in India. However, Flipkart may not be the only store to sell products cheaply during this time of the year. Amazon's Great India sale also features great savings. So, do compare the prices between stores to make sure that you are getting the best deal.
Payment Methods
You can get more discounts depending on the payment option you choose. To the extent possible, avoid the COD option during the Big Billion Dollar Sale to enjoy the extra discounts. You can find all available offers for various payment methods in the Payment section below.
Go through the terms
The terms and conditions for Big Billion Days are different compared to normal shopping on Flipkart. This includes replacement of the items instead of returning it and many other terms. So read carefully before you buy to avoid any disappointment later.
Flipkart Big Billion Days Offers & Deals on Categories
The best thing about Flipkart Big Billion Days is that there is literally something for everyone. Almost every category on Flipkart have products on massive discounts and deductions. This makes it ideal to shop for all the products you have been waiting to purchase at a lower rate than usual.
Categories

Offer Percentage

Popular

Brands

Grooming

30-70% Off
Mamaearth, Taavi, Dabur, Dettol, Clean & Clear, Charmis

Makeup & Fragrances

35-70% Off
L'Oral Paris, Pears, The Man Company, NutriGlow, AXE, Cetaphil

Home Appliances

Up to 70% Off
Dysun, Flipkart SmartBuy, Mi, LG, Blueair

Best Selling Refrigerators

Up to 50% Off
Samsung, Whirlpool, LG, Haier, Godrej, Panasonic

Top Selling TV's

Up to 70% Off
Mi, realme, Samsung, LG, Sony, Vu

Sarees, Kurtas & more

60-90% Off
Aurelia, W, Vishudh, Varanga, Ishin

Bags, Luggages & more

60-90% Off
Wildcraft, Kuber Industries, LeeRoy, Billion, Heart Home

Books & Media

Up to 80% Off
Beston, Redbox, Business & Economics Books, Self-Help Books, Fiction Books, Business Books
Hot Products of Big Billion Day 2021
Best selling products are always a hot topic when it comes to Big Billion Days. Some of these products are in great demand, that you will have to buy it immediately as the sale goes live. Even a slight day can result in these hot product getting sold out!

Mobile Phones


Product
Original Price
Big Billion Days Sale Price

Samsung F22

INR

14,999

INR 12,499

Samsung F62

INR

29,999

INR 17,999

Samsung F12

INR

12,999

INR 9,499

Realme 8i

INR

15,999

INR 11,999

Realme X7 Pro

INR

32,999

INR 27,999

Pixel 4a

INR

31,999

INR 25,999

iPhone SE

INR

39,900

INR 25,999

POCO M3

INR

11,999

INR 9,499
Summing up,..
Big Billion Days Sale is the flagship shopping festival that Flipkart hosts annually. There are always amazing products, up for grabs at insane discounts throughout the sale. That's why it is really important to prepare for this shopping festival in advance. Our detailed guide can hopefully help you grab all your favorite products for the best rates during Big Billion Days 2021.