YouTube
Best Ways to Optimize Your YouTube Video Description
Learning how to optimize your YouTube video description is key to growing your reach on YouTube. That's why you need to learn the best ways to optimize your YouTube video description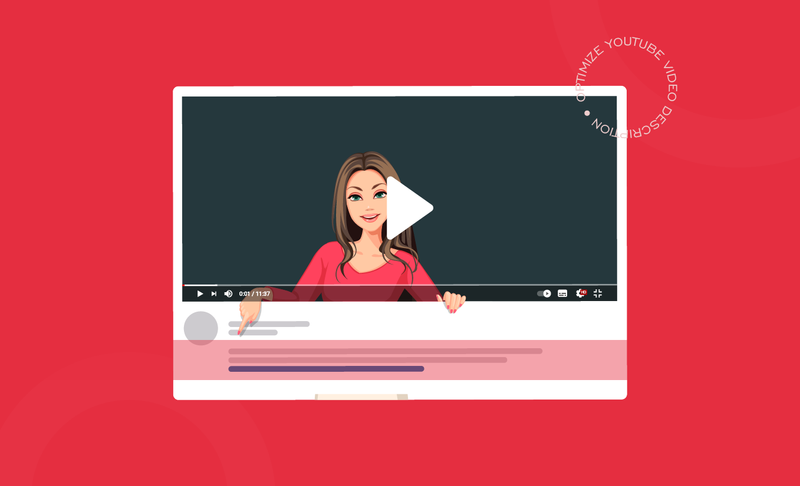 A YouTube video description should never be simply a description of the video. Instead, a well-written YouTube video description will help YouTube identify the best target audience for your YouTube content.
YouTube is the second largest search engine in the world, and any titles, tags, and descriptions you add to a video contribute to its overall search engine optimization.
You can give YouTube's algorithms the important information through SEO practices so that it will know who the video is intended for.
Are you wondering how? Here are some tips for optimizing YouTube video descriptions:
1. Give Importance to the First Few Sentences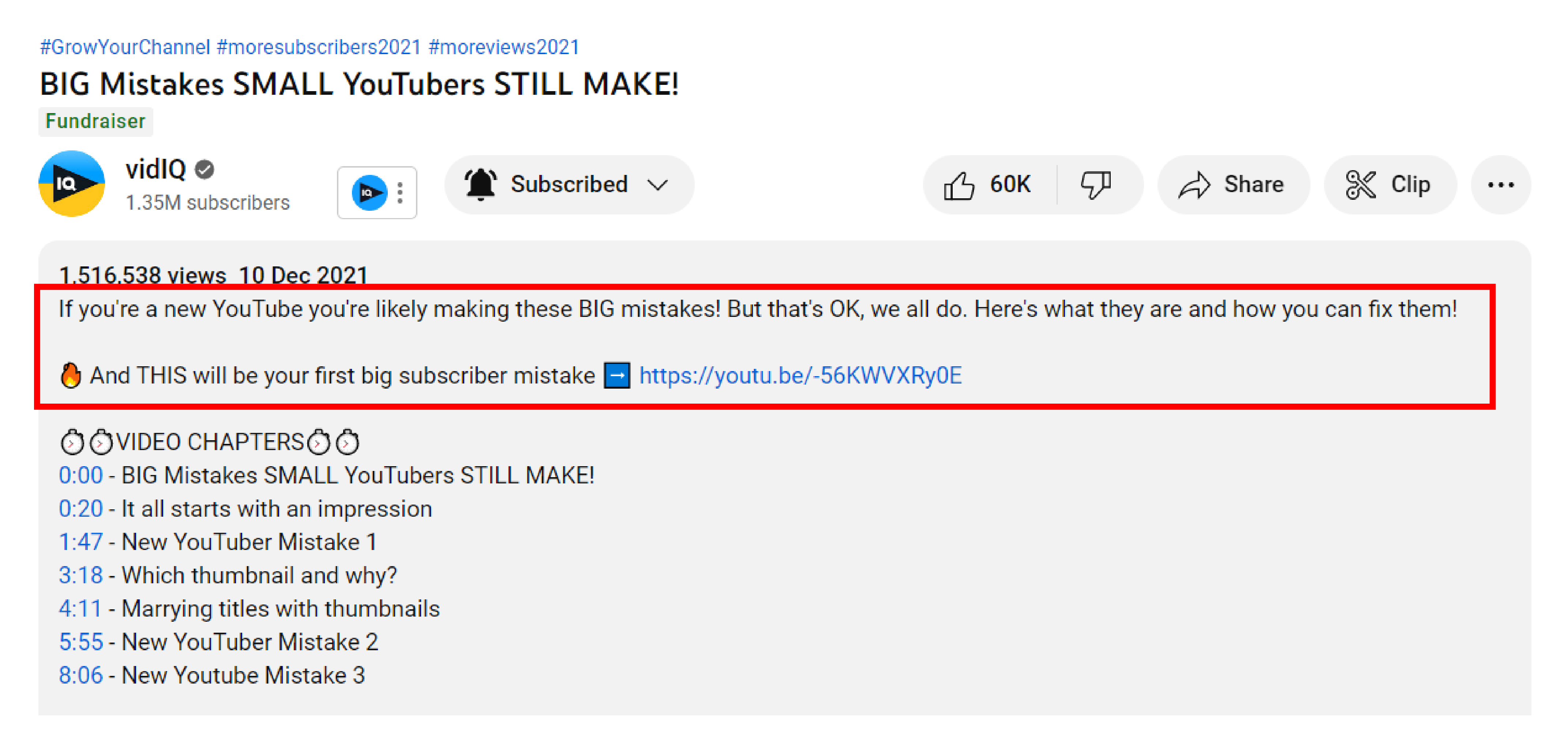 When it comes to descriptions, it is important that you use the primary keyword somewhere in the first three sentences.
YouTube's algorithm always puts more weight on keywords that show up in the first 2-3 sentences of a YouTube video description, rather than the rest of the description.
Another advantage of adding the primary keyword in the first few sentences is that people are more likely to notice your description and keyword usage when you use it toward the top.
In the video preview, you see on the YouTube video - it's often the YouTube thumbnail, tags, title, and description that show up on the preview.
By adding the keyword and optimizing the first few sentences, you instantly boost the chances of getting noticed, and picked up!
2. Make Use of a Conversational Tone
You want people to notice your YouTube video description and read it entirely to get them hooked.
The first paragraph needs to have this brilliance, and follow it up with constructive, thought-provoking, and most importantly, conversational toned sentences on your video.
Get the viewers engaged, and force them to click on the show more button by creating an engaging first few lines.
Then try to add relevant content, and make it sound conversational. This will ensure that people read most of your description, and will be curious to find out what your video is all about.
Ideally, it's always best to maintain YouTube video description templates that have a conversational tone across all of your videos on YouTube.
3. Aim for a Word Count of More Than 200 Words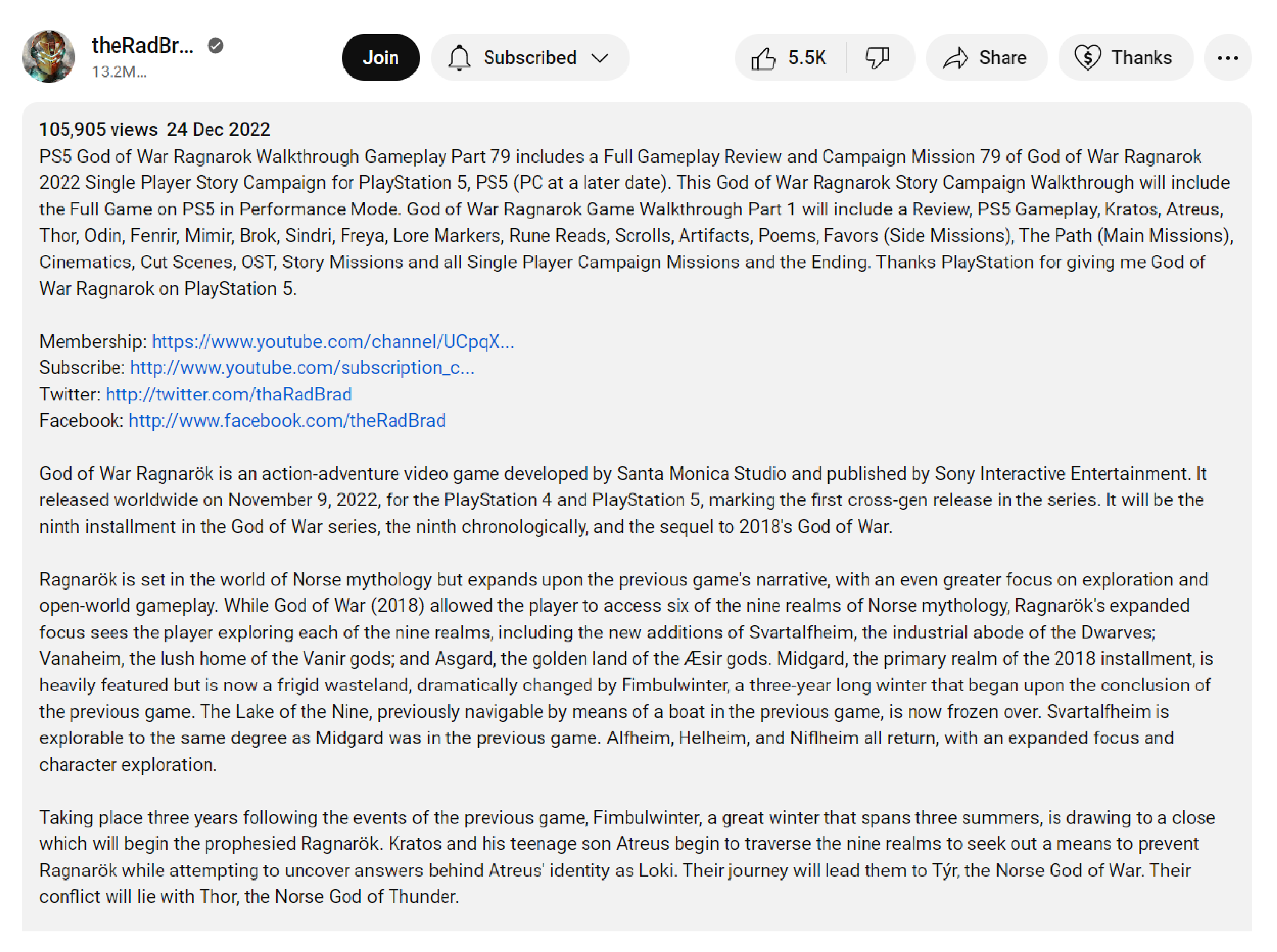 YouTube description offers one of the biggest character limits on social media platforms.
Creators are allowed to make use of up to 5000 characters of content on their YouTube video description, which roughly translates to around 715 - 1240 words.
Don't feel shy about making the most of it, and go for YouTube descriptions that are at least more than 200 words on average.
This will give you enough space to use multiple keywords to have your video description optimized better for SEO.
The more optimized your video description, the better chances you have of getting your video ranked toward the top of the Search Engine Results Page.
4. Spend Time on Keyword Research
The perfect YouTube video description is incomplete without proper keyword research.
YouTube is one of the biggest search engines after all, and you need to make sure that your description on YouTube is well-optimized for search.
When a user searches a query, your video should get listed towards the top of the answers for that search query on YouTube, and to make sure that you succeed in doing so, you need YouTube keyword research.
Spend time on your keyword research and find relevant and relatable keywords for your YouTube video description.
This will make sure that your videos appear on top, and have better conversion rates than videos that are listed towards the bottom of the page.
5. Optimize YouTube Video Description for CTR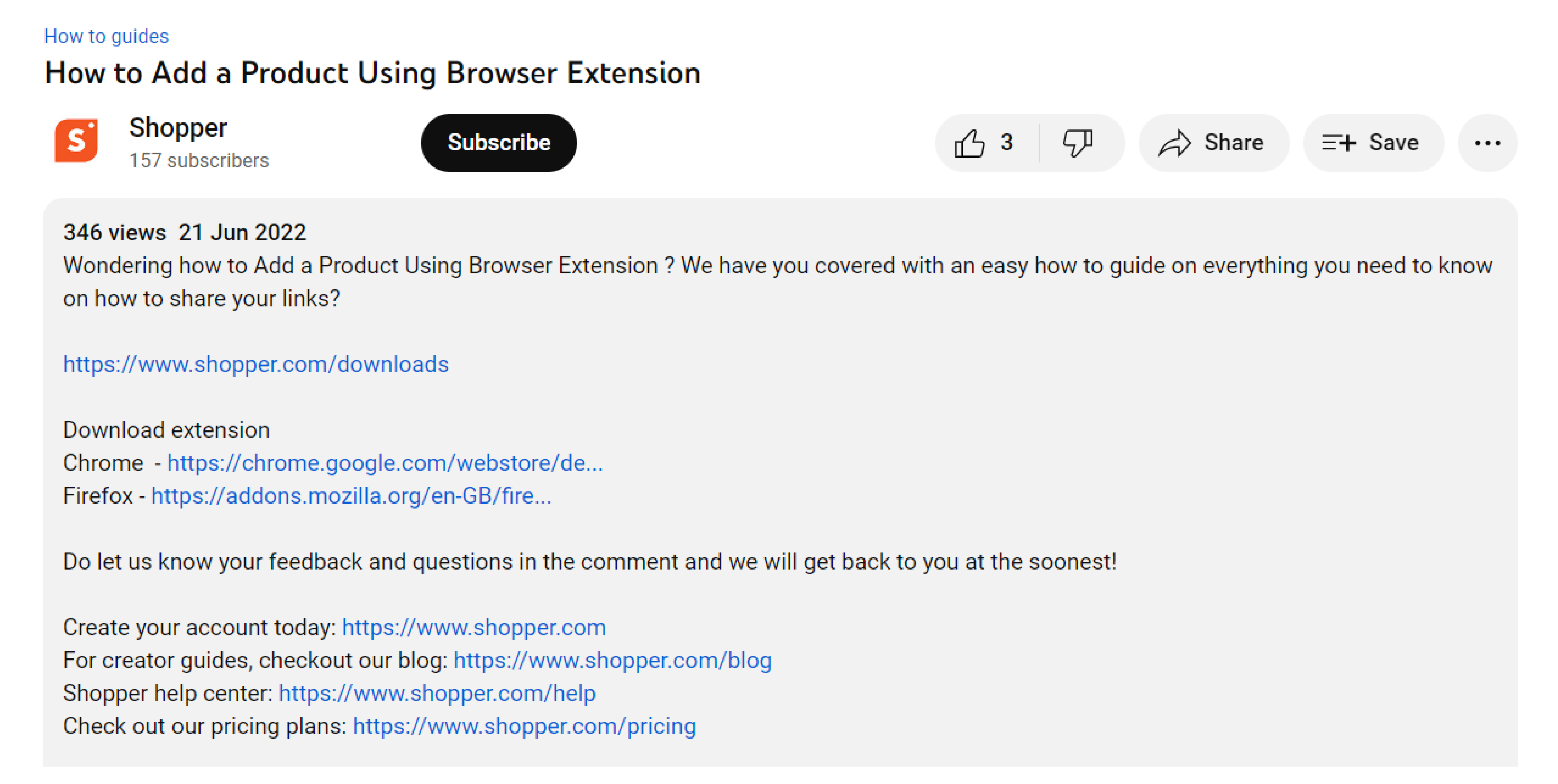 Having an interesting YouTube video description instantly boosts your overall click-through rate!
Yes, that's right! When the video description on YouTube is so good that it's hard to scroll away, viewers are drawn to make those clicks and watch your video.
The first few lines of your YouTube video description are what make the chunk of your video, and it's absolutely crucial that you nail it.
Remember, the entire YouTube video description does not make its way to a viewer who is scrolling through the YouTube feed, but the snippet of 2-3 sentences does!
Oh and a gentle reminder - skip the socials at the top of the page, and keep it for the bottom. Make it a priority to drop all the links toward the last part of your YouTube video description.
6. Repeat Your Keywords More Than Once
YouTube keywords go a long way in getting your video to an intended audience on the platform.
As long as you don't stuff keywords, you are good to add primary keywords 2-3 times throughout your video description on YouTube to get the best results.
Just make sure not to go overboard and add a ridiculous number of keywords at places where they don't even make any sense, just for the purpose of adding keywords.
To get the best results from YouTube keywords, it is also a good practice to go with related keywords and relevant keywords that go with the video topic.
Not sure about what related keywords are?
Let's say you are doing a video about how to optimize YouTube video descriptions. and your primary keyword is YouTube video description.
So, your related keywords can be a YouTube video description template, or YouTube video description generator, and even a video description on YouTube!