Beginner
How to Add Music to Videos on YouTube
Make stunning YouTube videos like a pro by finding out how you can add music to your videos!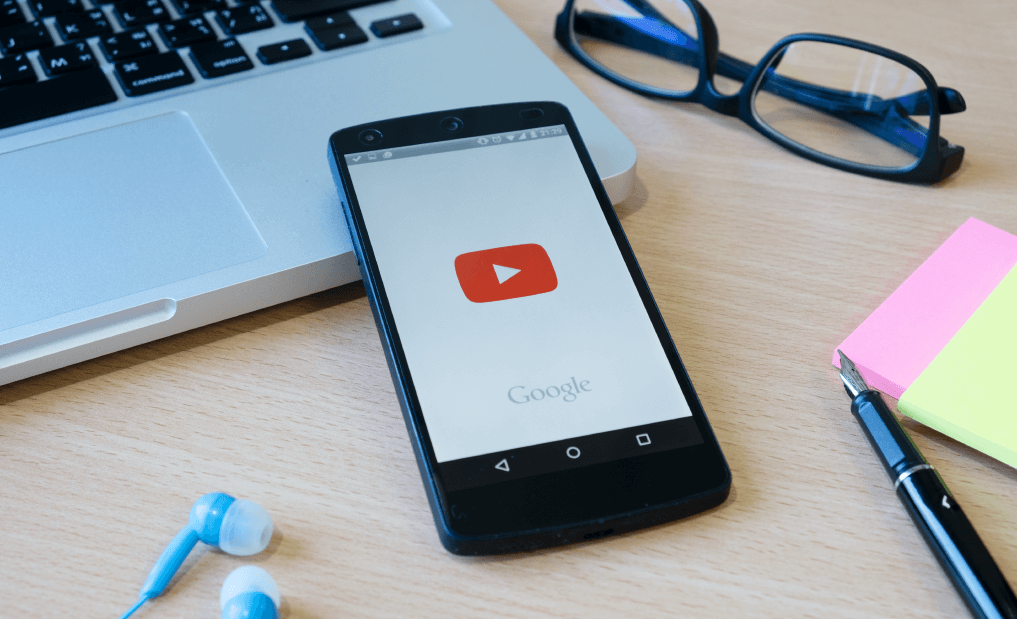 Music is a universal language that everyone understands.
When it comes to YouTube, entertaining an audience that watches your videos from anywhere across the world is important. That's why every creator on YouTube needs to know how to add music to YouTube videos.
The best thing about adding music to YouTube videos is that it is really easy today.
Most of the editing apps also now come in-built with a music feature and even have stock music files that only need to be selected and placed in the audio track.
To make sure that you are able to add music to YouTube videos, here is a detailed guide to help you get a better understanding of how to add music on YouTube.
Is it Safe to Add Music to a YouTube Video?
Yes, it's absolutely safe to add legally copyrighted music to your YouTube video.
However, if you do end up uploading a popular song without having a copyright or license to use the audio, you will end up with a copyright claim. Don't worry though, copyright only transfer the revenue you generate from using the audio to the original audio creator.
There are also plenty of alternative YouTube channels like YouTube Audio Library and Non-Copyrighted Songs that have a huge collection of music tracks and songs that can be used for free without copyright infringements.
There are plenty of channels on YouTube that are dedicated to specific niches and create songs to help creators make videos on the same.
For instance, YouTube channels like Non-Copyrighted Vlog Music helps creators find music that they can add to their vlogs at ease.
If you are not really sure if you should be using songs from a YouTube channel, consider using audio that can be directly downloaded from YouTube Audio Library. All the tracks in YouTube Audio Library come with a free license and can be used for your YouTube videos.
How to Add Your Own Music to YouTube Video Editor?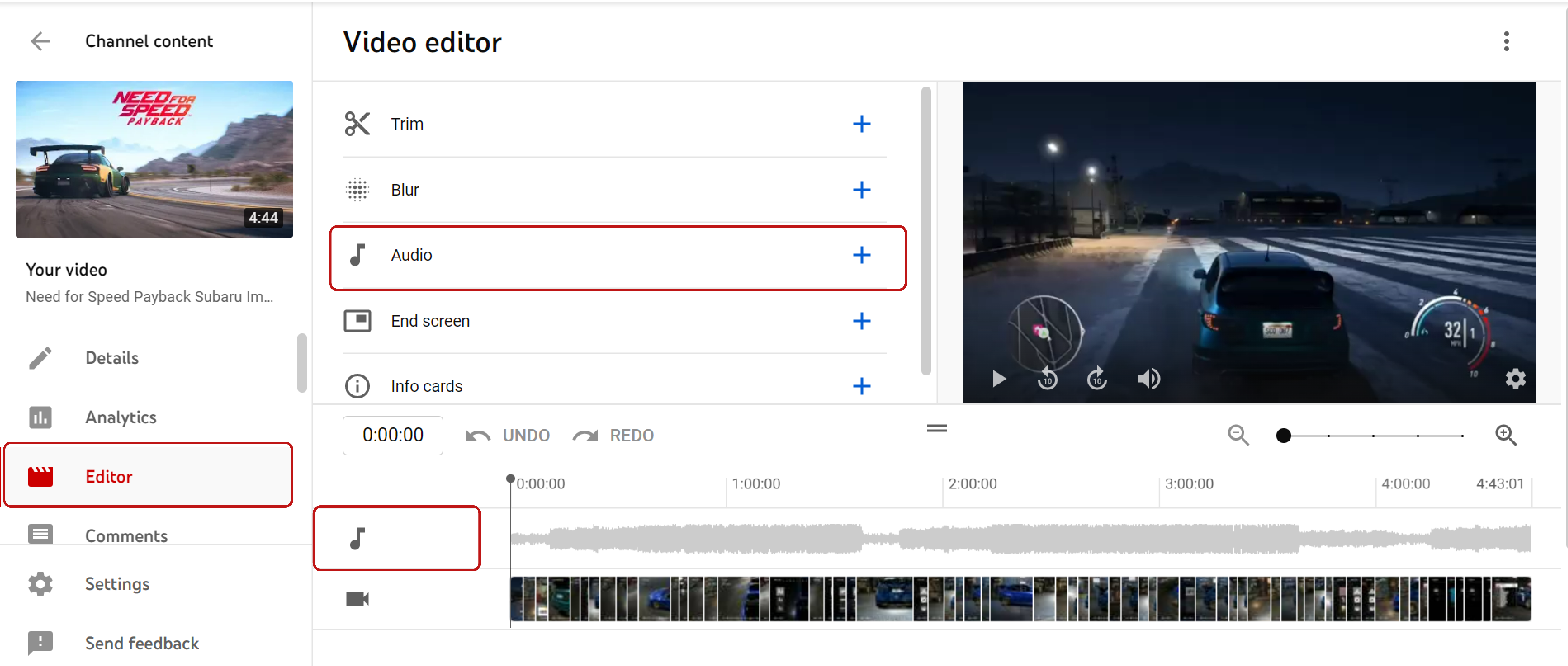 The in-house YouTube Video Editor, YouTube Studio is an amazing tool for creators to have access to.
Among the bundle of features the app brings along with it, the editor is one of the most useful features they have. With the editor, you can add music to your YouTube video from a huge collection of licensed songs that are available on the YouTube Audio Library.
The only restriction when it comes to YouTube video editor is that you can only use its features on videos that are shorter than six hours in length.
It should also be noted that you cannot change the audio with the editor on YouTube Studio's mobile app. The changes can only be made by logging into your YouTube account from a desktop.
If you want to add your own music to the YouTube video editor, but not sure how, follow these steps:
Launch your preferred browser and head over to YouTube.com
Now log in to your account and click on the profile icon at the top right corner of the screen.
Look for the YouTube Studio option and click on it.
From YouTube Studio, scroll down until you come across editor on the left side tab
Tap the Editor option to access the editor interface.
From there click on the 'Music Note' symbol and use the search filter to find a track
Once you find the song, click on the add button to have it added to your video.
Drag the box to adjust and change when the song should start.
You can also drag the edges of the box to change the amount of the song that plays.
For precision adjustments, you can also use the zoom option.
YouTube: FAQs about adding music
How to add free music to YouTube videos?
The easiest option you have is to check out the YouTube Audio Library which has a huge collection of songs that can be used for free. Alternatively, you can also check out websites like No Copyright Sounds (NCS), Free Music Archive, No Copyright Music, Sound Gator and many others. Simply download the non-copyrighted royalty free music from there and use it on your videos.