Beginner
How to Add Highlights on Instagram
Learn how to create Instagram highlights, edit, and create Instagram highlight cover icons that convert profile visitors into Instagram followers.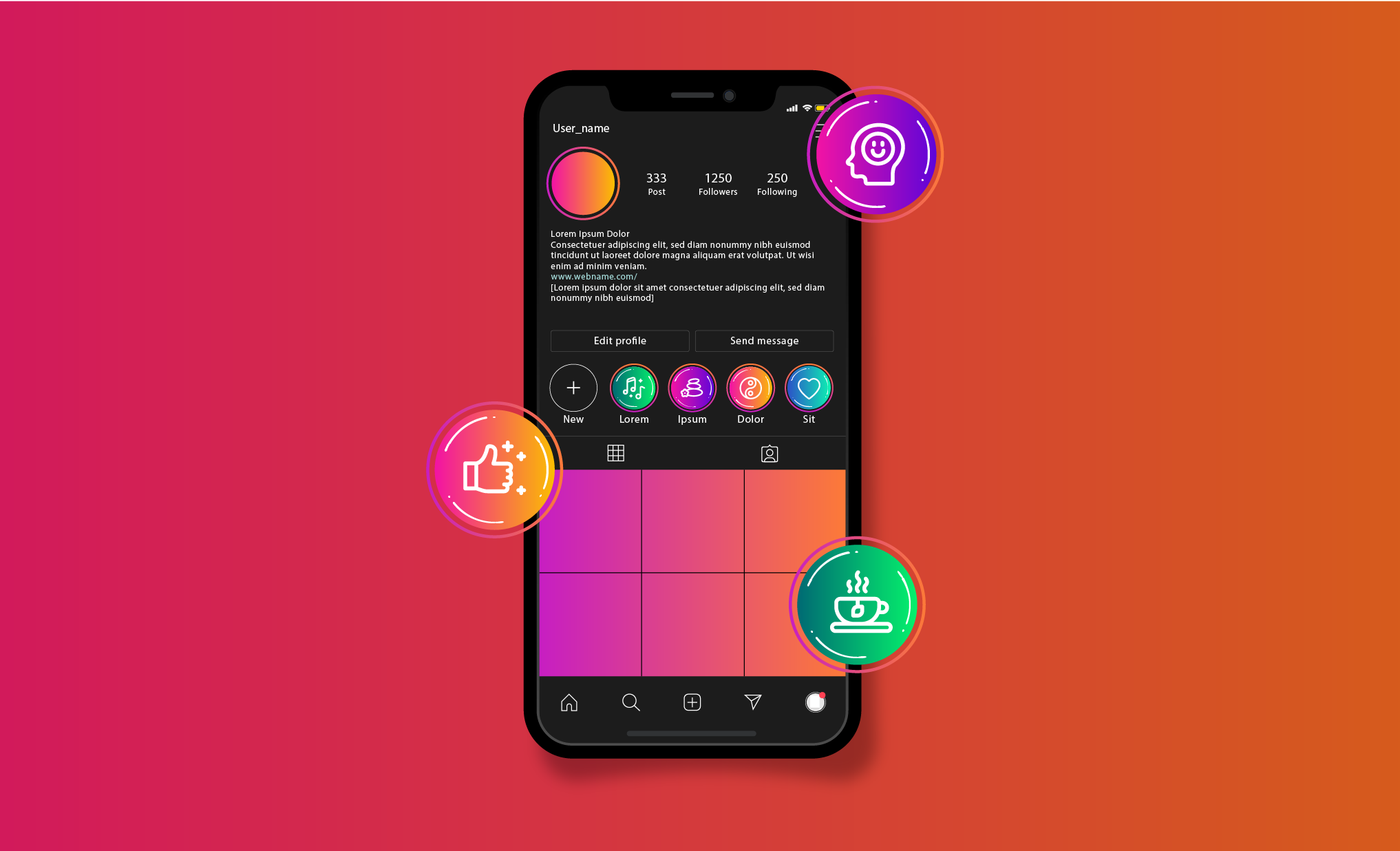 The Instagram platform places a great deal of emphasis on images and videos.
If someone visits your profile for the first time, you want them to be impressed and get all the information they need about you so they will be curious and consider following you.
It is for this reason that aesthetics and having a visually appealing Instagram profile are so crucial to growing as a creator on the platform.
Highlights on Instagram, which are circle-shaped multi-banners below the bio, can add a great visual element when used correctly.
These can either be used to showcase what you are all about to visitors to your profile. Moreover, they can also be used to maintain an archive of important stories that you have shared as Instagram stories in the past.
Now that you are eager to know more about Instagram highlights, read our detailed guide on how to add highlights on Instagram to get all the information you will ever need.
What are Instagram Story Highlights?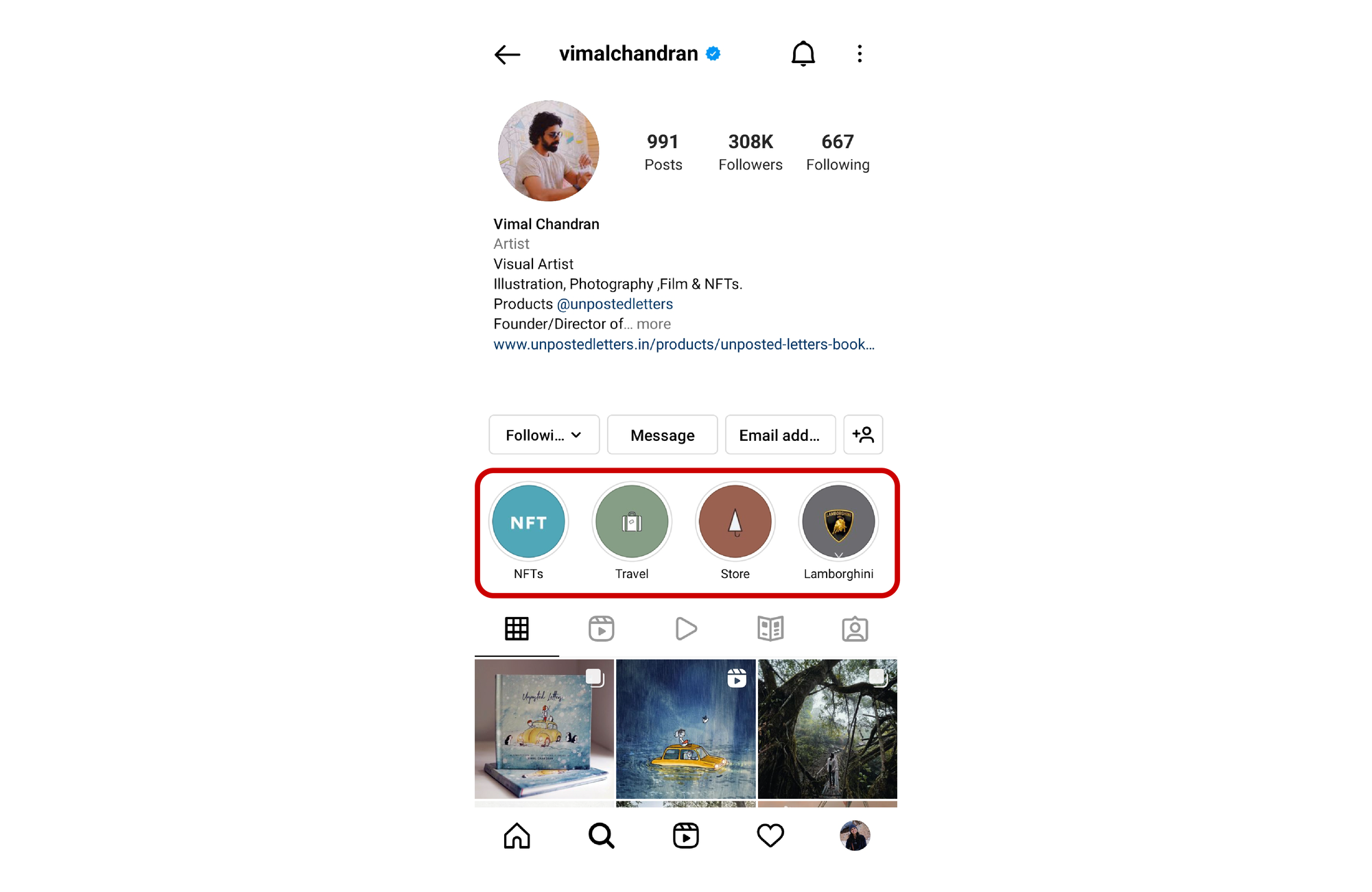 Let's get a better understanding of Instagram story highlights before diving into the technical side and benefits.
Whether you are new to Instagram or have been using it for a while, Instagram Story will be familiar to you.
Today, almost every leading social media platform features a story feature. From Facebook to WhatsApp to YouTube, Stories are real-time updates you can add to your profile, that stay for a maximum of 24 hours.
During these 24 hours, the story can be viewed multiple times, and the user can check out who viewed it from their profile to see who viewed it all.
The downside of stories is that they expire after 24 hours after posting and are not permanent.
The Instagram story highlights, however, let you go back in time and find stories from your Instagram archive and display them as highlights. Isn't that cool?
In addition, Instagram story highlights are fully customizable and can feature posts from any time period.
Furthermore, you can add custom covers and titles to your highlights, which makes it a really useful visual enhancement for creators and brands on Instagram.
How to Create Instagram Highlight?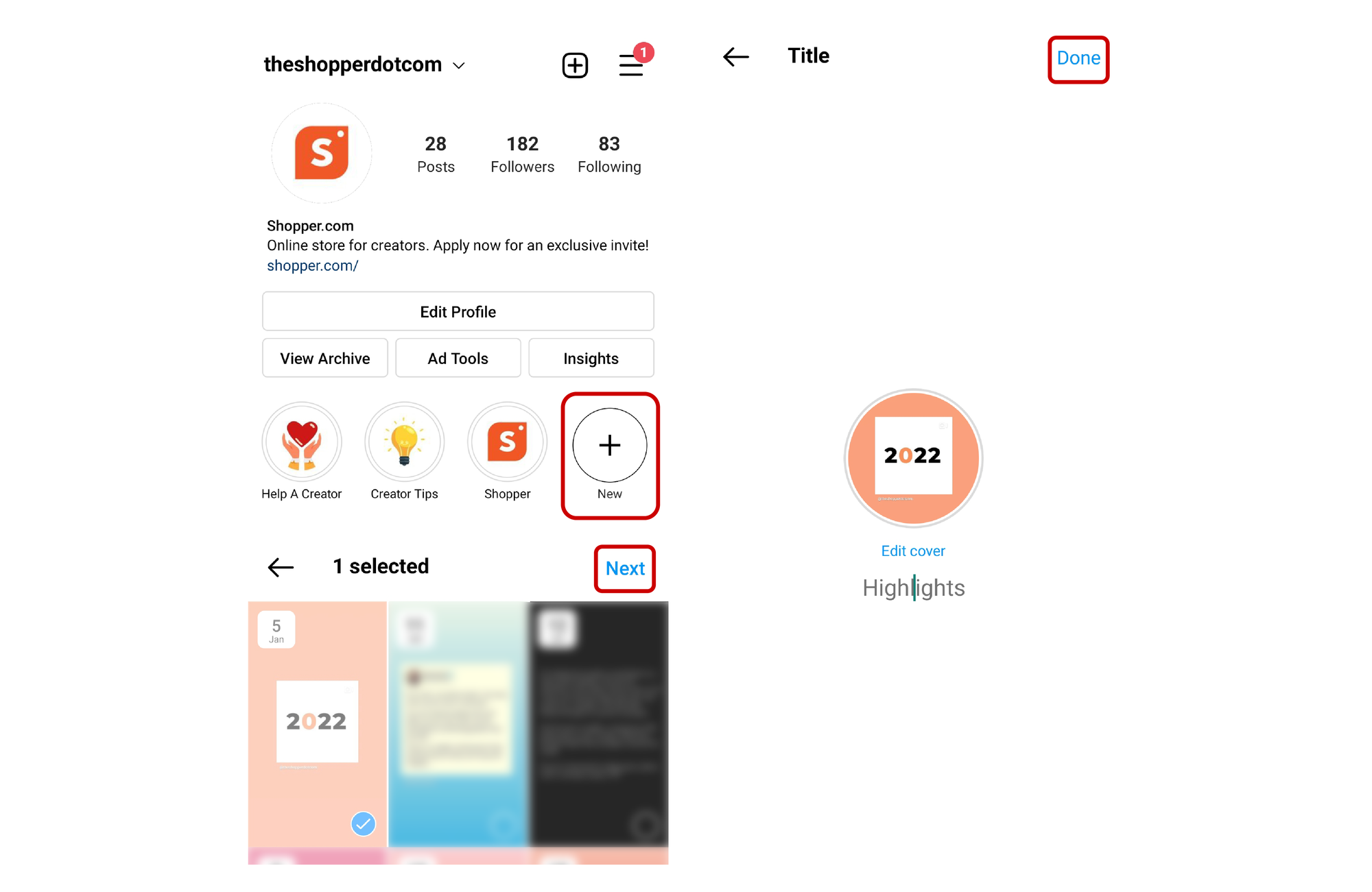 There are two ways to create Instagram highlights depending on whether you want to add a new story to the Instagram highlight or add an existing story to your Instagram highlight.
It is relatively easy to create Instagram highlights in both ways.
If you are not sure about how to create Instagram highlights, we have you covered. Here is a step by step breakdown of how to create highlights on Instagram.
But before you proceed to create Instagram highlights, let's take a look at another key process - the archive settings.
How to Turn Archive Settings On and Off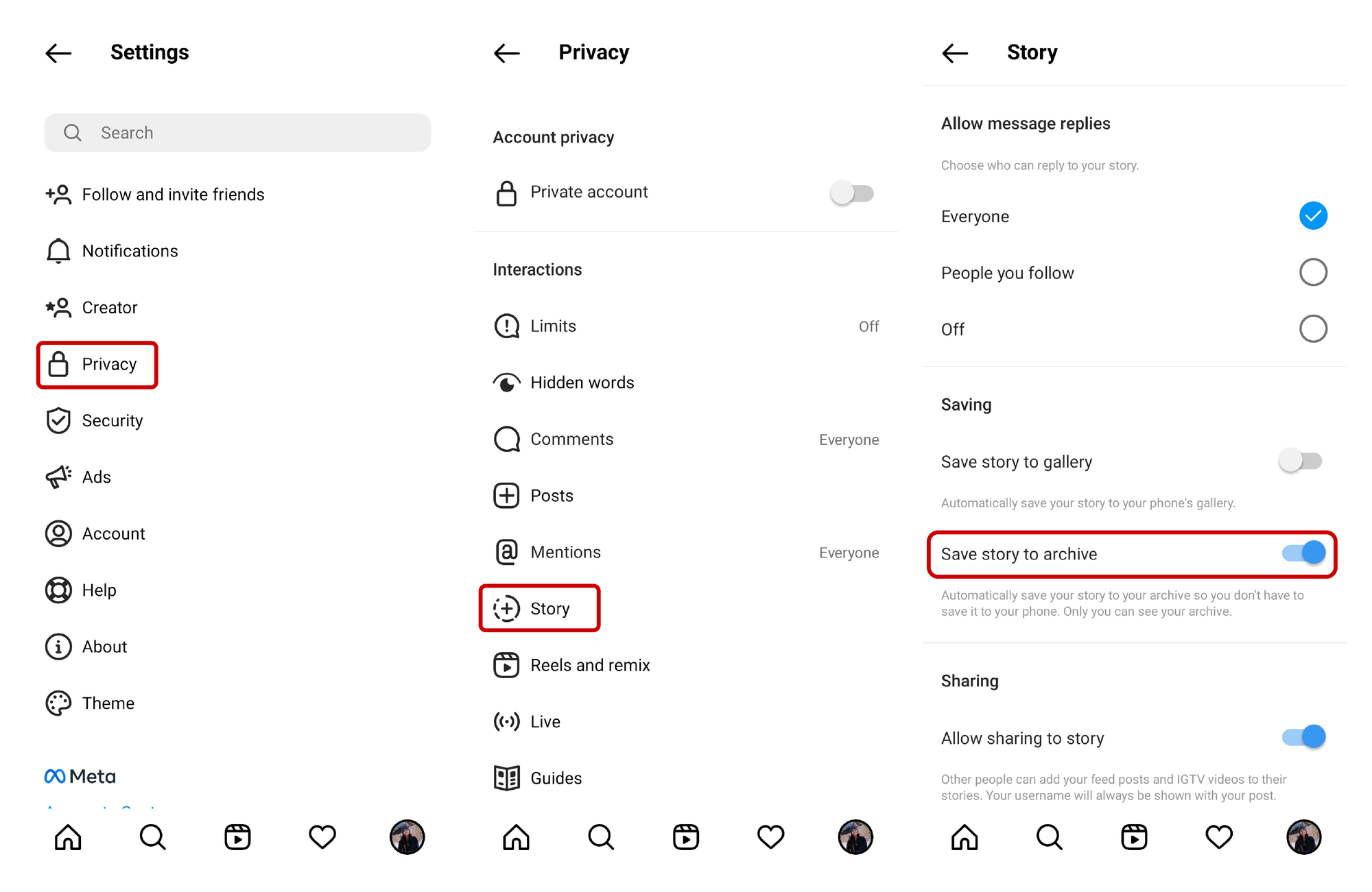 If you want to create highlights on Instagram, it is important that you have an active directory of stories from the past and that's exactly what an archive is on Instagram.
By turning the archive feature on, your Instagram stories that disappear after 24 hours stay in your archive forever.
Follow these steps to turn the archive on or off:
Launch the Instagram app and log in to your account.
From there, click on the three-bar to navigate to "Settings".
Tap "Settings" and scroll down until you come across "Privacy".
In "Privacy", look for the "Story" option and click that.
If the "Save Story to Archive" tap is greyed out, move the slider and turn it blue.
That's all you need to automatically store your stories in the Instagram archive. You can access the archive after turning it on by clicking on the three-bar and clicking on the "Archive" option. Navigate between post archive, live archive and story archive depending on what you need.
How to Add Instagram Highlight to New Story
If you are planning to highlight a particular milestone that you just achieved and shared it as an Instagram Story, it's really simple.
Not sure how? follow our steps:
Step 1: Open Instagram
Make sure you are on the latest version of the Instagram App and log in to your account. Now tap on "Your Story" and proceed to create a story that features your milestone or achievement that you wish to add as a new highlight.
Step 2: Post the Story
Provided you are yet to update the story, proceed to post your achievement or moment that you would like to share as an Instagram story. Add relevant items like filters, music, and hashtags. Note that anything you add to the story will be carried over to the Instagram Story.
Step 3: Create a Highlight
Once you post the status, look for the "Highlight" option in the bottom right corner of the page. Tap on "Highlight" and either select an existing highlight or swipe left until you come across the "New" option to create a new Instagram highlight. If you are creating a new highlight, you will be required to add a new name to the highlight.
How to Add Instagram Highlight to Existing Story?
If you have never added a story highlight, but wants to add your first highlight, you can do that as well.
However, it should be noted that you should have the "Archive" feature enabled to have access to stories that you posted in the past.
If archives are turned off, you won't get access to stories that disappeared after 24 hours. Here is a step by step breakdown of how to add Instagram Highlights with existing stories that you posted:
Launch Instagram App and log in to your account.
Head over to your profile by clicking on your profile picture from the bottom right.
From there, tap the "New (+)" icon under the "Edit Profile" tab.
You will be redirected to a screen where you will see a list of stories from the past.
Select the stories that you wish to add to the new highlight by scrolling through the archive.
Add a new cover to your highlight by clicking the "Edit Cover".
Enter a name to the "Highlight" and click on "Done" to save your highlight.
How to Add Instagram Highlights Covers or Icons?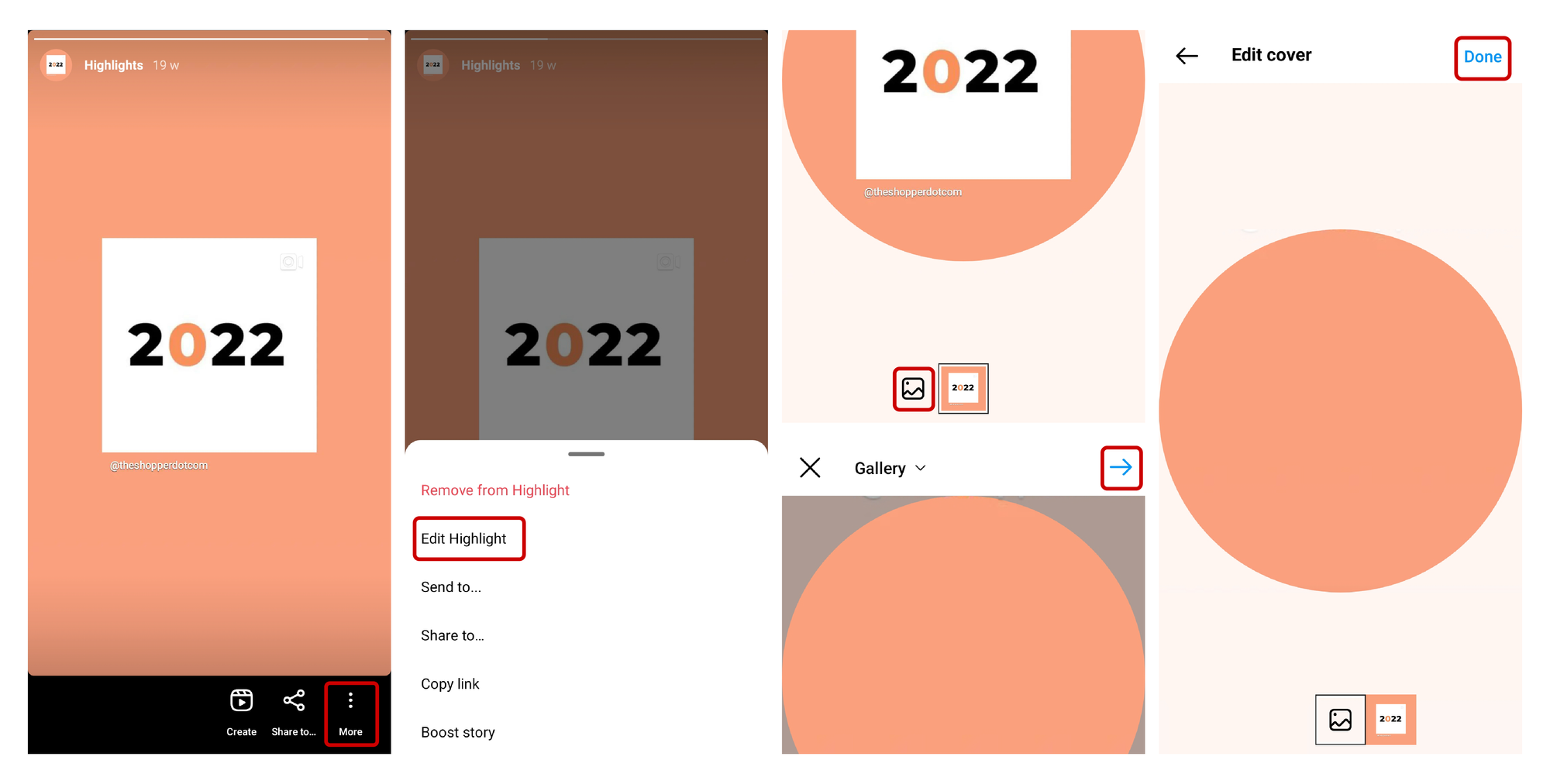 Highlights can be used to improve an Instagram profile's aesthetics to a great extent.
As a creator that wants to improve your overall following and growth on the platform, it's important that you make the visitors stick around your profile for the longest possible time.
You also want to show off your personality and what the content you share on Instagram is all about. That's where Instagram Highlights can make a huge visual impact and prompt viewers to explore more of what you have on offer.
With Instagram Highlights becoming more popular, creators are also now making use of custom covers and icons to stand out from the rest.
There are also plenty of websites and apps that let you make custom Instagram covers. You can also check out the internet to pick up the Instagram Highlight template that you only need to download and add to your camera roll.
Once that's done, follow these steps to add custom icons and covers on Instagram highlights:
Open Instagram App and log in to your account.
Go to your profile and click on the highlight you want to edit.
Now click on the three dots symbol from the bottom right corner.
Tap on "Edit Highlight"
If you have the image ready, click on "Edit Cover"
Swipe right until you come across the "Image" symbol to access your gallery.
Select the image you want to add as your Highlight Cover.
Tips for Creating Effective Instagram Story Highlight Covers
Depending on whether your Instagram account is a brand account or a personal account and the niche you emphasize, you can try out different combinations.
Instagram story highlights are one of the first things that a user who is visiting your profile comes across.
By having creative and innovative highlight covers, you instantly increase the chance of people checking out your Instagram highlights and eventually following you.
To make sure that you achieve this, we have you covered with some interesting tips and tricks for creating effective Instagram story highlight covers:
1. Be Creative With Designs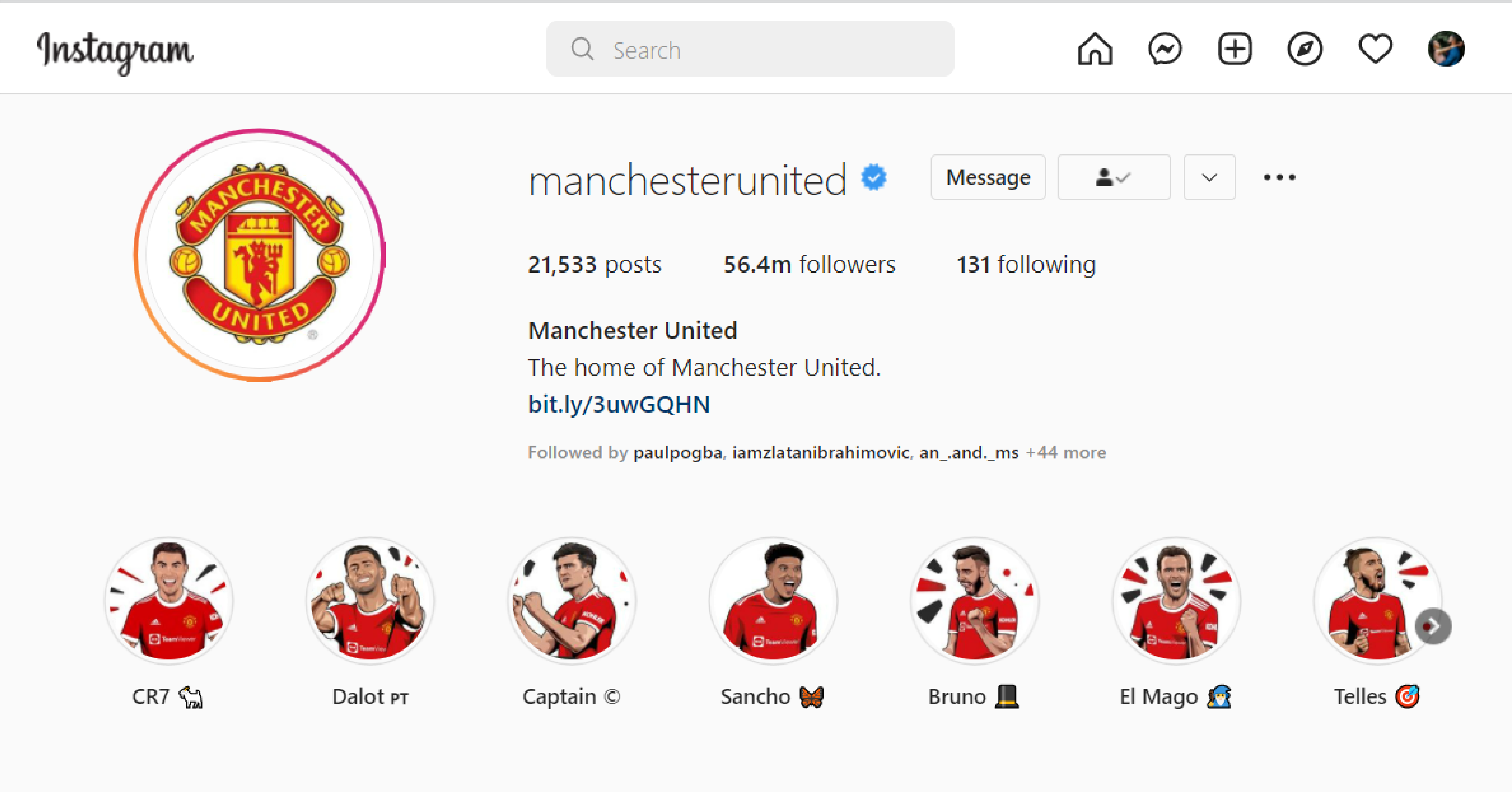 If you are going for custom cover images, it is always best to use your creativity to come up with stand out themes and designs.
This will ensure that there is overall consistency and will give a professional look.
You can also consider going for a common background with different logos based on the highlight topics.
2. Use Text or Bold Designs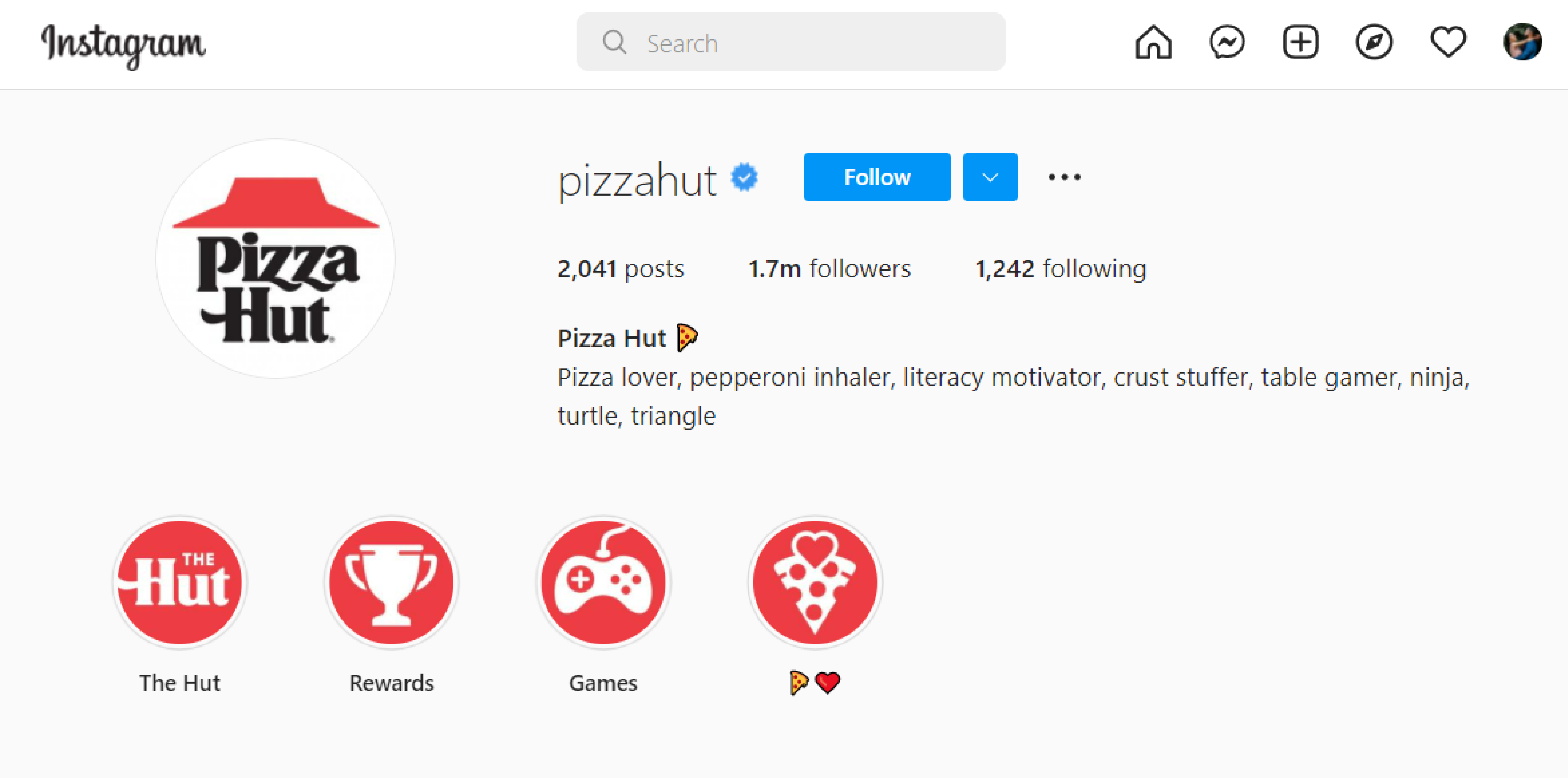 Depending on what you as a creator or brand is offering, it is also best to go for text or bold designs for your Instagram highlight cover.
Bold designs stand out and easily communicate what the highlight is all about, and text covers also fulfil the same purpose.
You can also consider going for a combination of bold icons, accompanied by a straightforward "Highlight Title" to get the best results.
3. Showcase What You Offer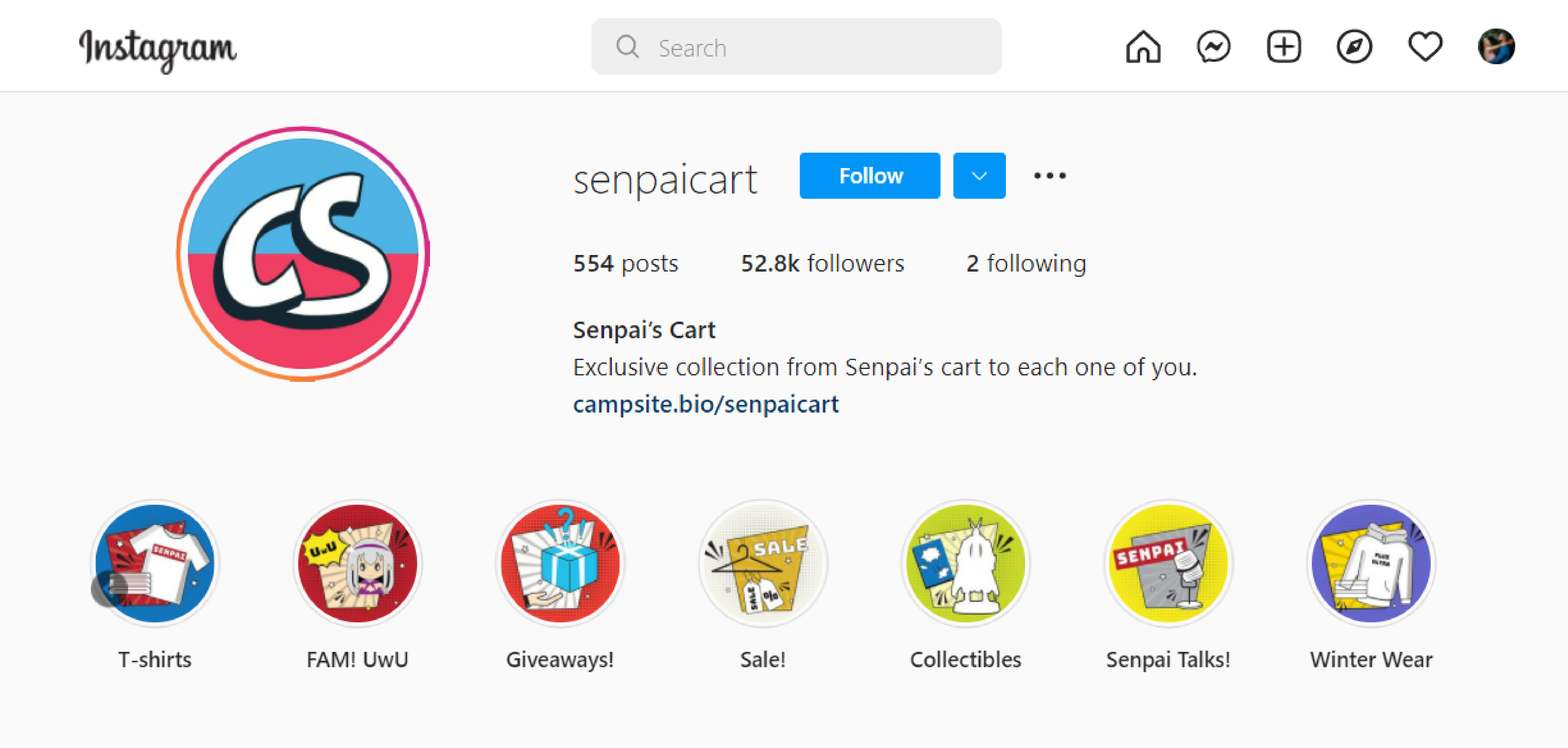 As we already mentioned, highlight covers are one of the first things visitors see when they come across your profile.
Creators and brands need to showcase what a visitor can expect from their content.
This will convince more visitors to consider hitting the follow button. Showcases the services and content you have on offer.
You can also use stories from the past to give them a glimpse of what you are all about.
Highlight covers can also be used very personally to project your personality.
4. Use Brand Colours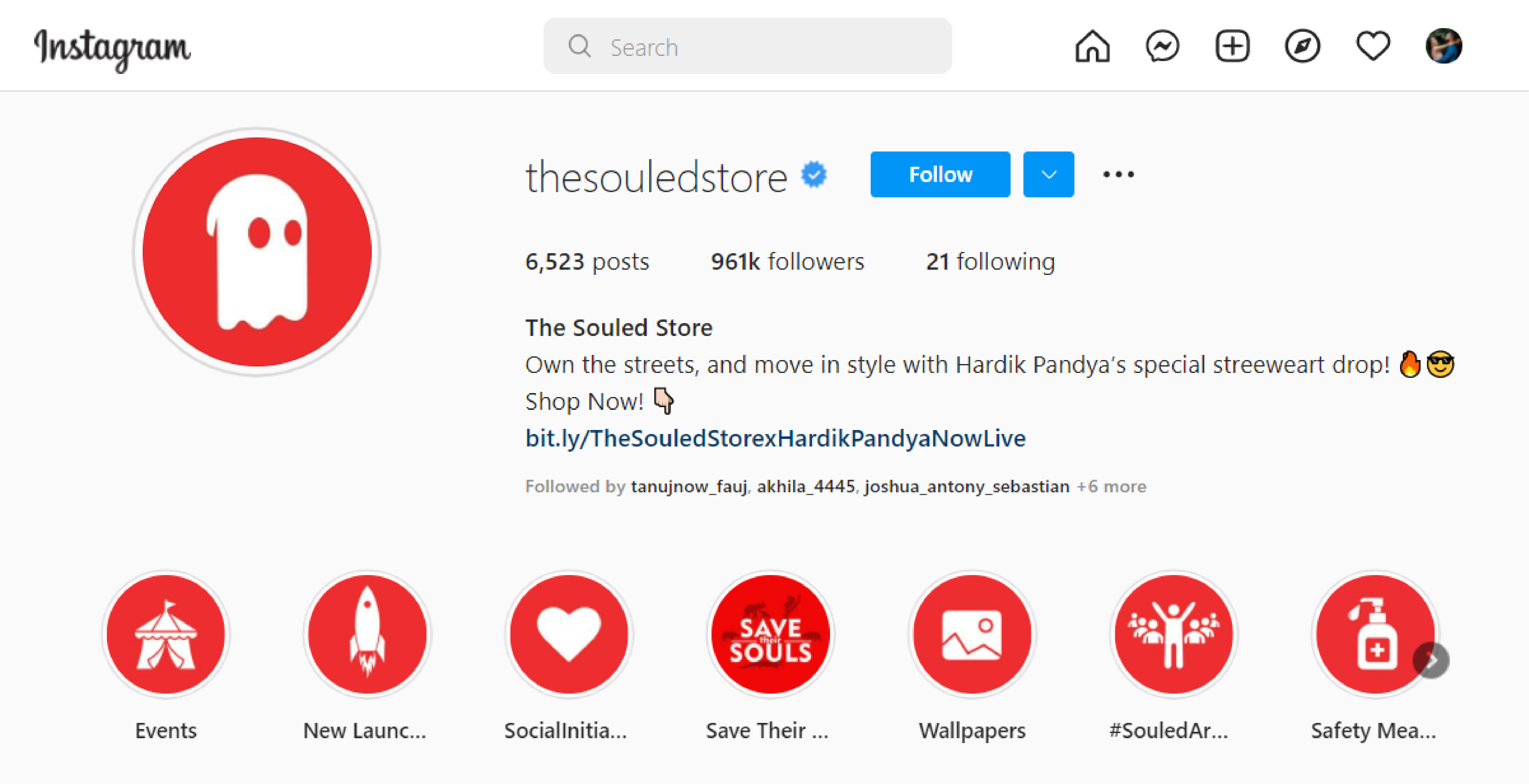 Creators are now a brand by themselves and this is visible in everything from the colours you use on profile pictures, to the merchandise you sell.
If you are a brand on Instagram, it is quite common to have brand colours or a predominantly used colour for all your products and services.
Having a brand colour on your highlight covers helps improve your branding in general and familiarizes more people with the brand you are working for.
5. Straight to the Point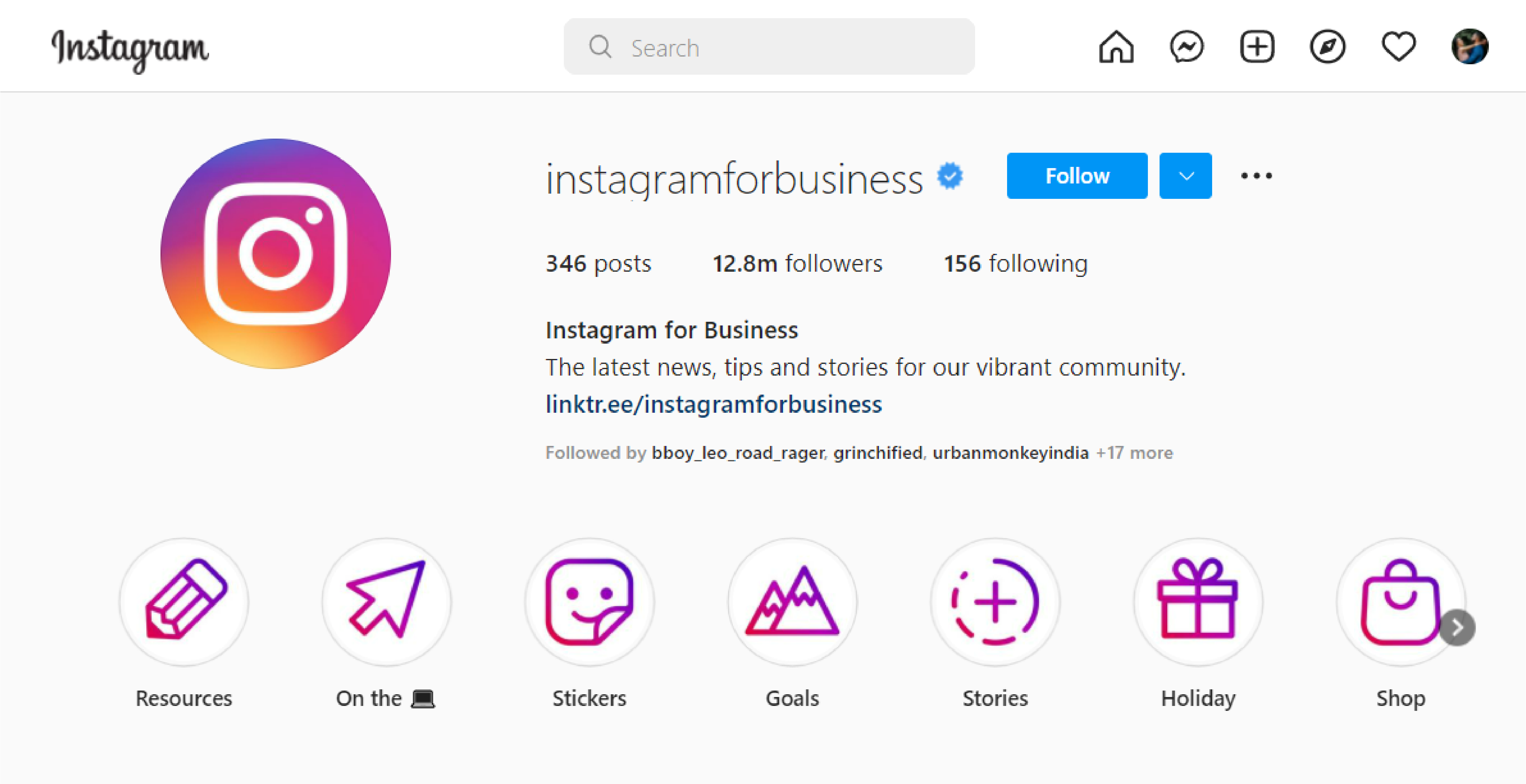 When it comes to covers and icons for highlights on Instagram, it is important that the design does not end up being too crowded.
Having a simple design that is straight to the point on what the highlight is all about is much better than having too many things that can easily take away the attention from the highlight.
As a general rule of the thumb, it's best to keep it simple with an icon that is relatable to the highlighted title, along with a regular consistency on background colours.